---
Advertisements

---
Last Friday (4 Nov), Tan Qiu Yan, aged 31, was arrested for her alleged involvement in the murder of the 67-year-old father, and was charged for one count of murder in court the next day.
The incident took place at Block 190A, Rivervale Drive in Sengkang.
Reportedly, the daughter and father had been arguing over the ownership of the 4-room Sengkang HDB flat prior to the homicide.
Before The Family Fell Apart
According to the relatives' statements, Tan Ah Beng and his late wife—who died of cancer two months ago—had doted on their daughter.
Tan Qiu Yan was not the couple's biological child.
Tan Ah Beng and Xu Lihua had adopted her from her Malaysian mother when she was just an infant.
The mother, Xu Lihua, was diagnosed with lung cancer three years ago.
Nevertheless, the family of three was a happy family.
In August 2019, they joined in a two-day and one-night (2D1N) Desaru Coast tour in Malaysia.
While they were on the holiday, the mother, Xu Lihua, had been lucky enough to win an 2D1N accommodation package. To commemorate the occasion, the family had taken a photo.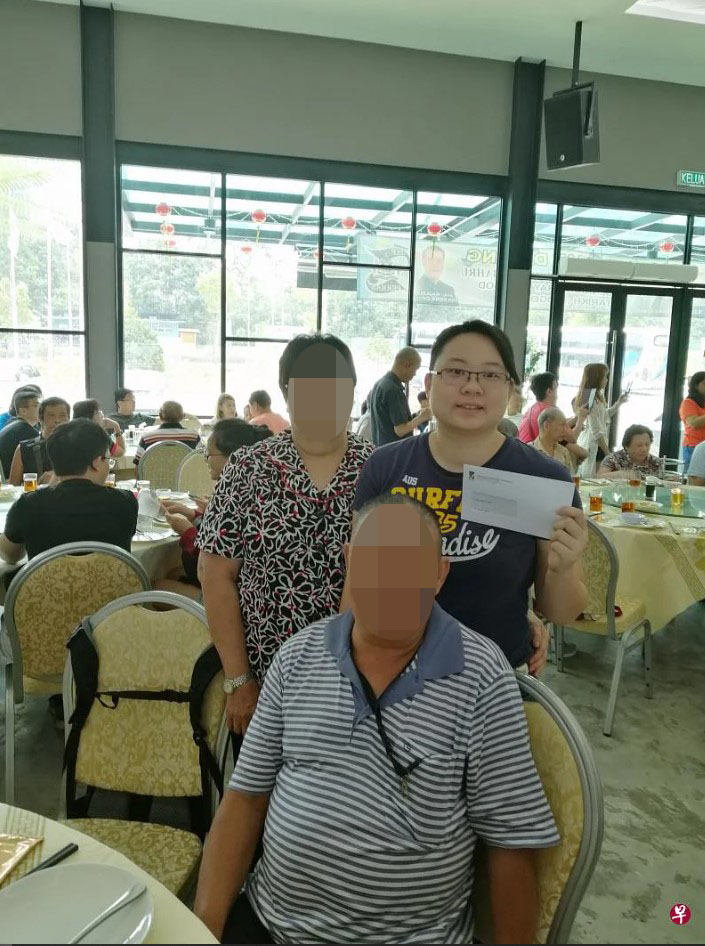 In the photo, Tan Ah Beng is seated in the middle, with his late wife standing on the left, while their adopted daughter stands beside her and holds up the envelope.
---
Advertisements

---
The Day of The Murder
The police said in a statement that they received a call for assistance at 5:30am. Tan Qiu Yan purportedly called the authorities herself.
Upon arrival, officers found the 67-year-old victim lying motionlessly on the ground with multiple wounds. He was pronounced dead at the scene by paramedics.
The police were seen questioning residents of the block about any disturbances they heard, as well as rifling through the garbage chute.
After being charged for murder last Saturday (5 Nov), the prosecution asked for the accused to be remanded for a week to assist in the police investigations.
They have also obtained permission for scene visits.
Post-Mortem Arrangements
It is believed that after the deceased's corpse was returned to the family, he was immediately sent for cremation.
According to Shin Min Daily News, the deceased was picked up by relatives and subsequently cremated on Sunday (6 Nov).
Since the adopted daughter is allegedly involved in his murder, and his wife is already dead, it is possible that a funeral may not occur.
Typically, funerals can last anywhere from three to seven days.
When a relative was contacted, the other party stated that they were still dealing with the deceased's funeral arrangement and deciding whether they should hire a lawyer for the defendant.
---
Advertisements

---
Hence, they were not willing to talk further. 
Read Also:
Featured Image: Shin Min Daily News 新明日报

How much cash are you getting in December 2023 from the Government? Here are the facts simplified for you:
Read Also: