With the GST hike next year and Christmas just being around the corner, last-minute shopping has never been so urgent. 
After all, we're all rushing to grab the best deals.
If so, there's no place better to do it than the LINK outlet store.
LINK Outlet Store 2022 Warehouse Sale
Whether you're shopping for Christmas, for CNY, or for fun, the LINK warehouse sale has got you covered. 
From 23 to 26 December 2022, you can enjoy up to 80% off footwear, apparel, bags, and accessories at LINK's store. 
Who needs BOGOs (buy-one-get-one) when you've got 80% off? 
With such huge discounts, you might question the quality of the items there. Well, fret not because everything there is name-brand. 
From Adidas and Nike to Triumph and Nautica, you name it, they have it; there's something for everyone. 

Let's walk through what you can expect there. 
Footwear
If you're looking to cop kicks for the new year, there's a shoe for your every need. For everyday activities, why not get a pair of sneakers from Puma? How about Nike for sports?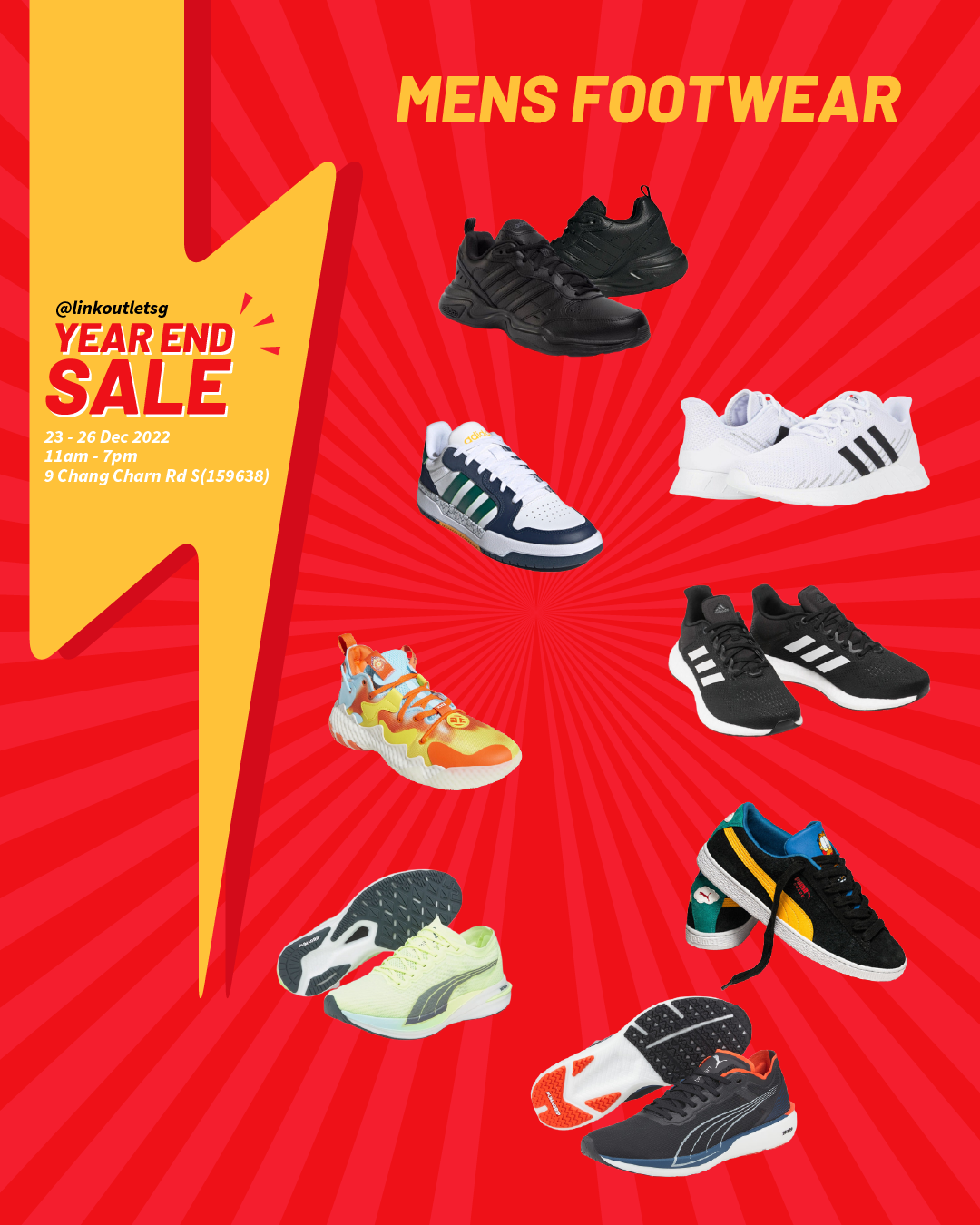 For ladies, you can look forward to comfy multi-purpose Sketchers, way better than those stiff, tight, feet-warping heels. There are also chic sneakers that make your basic Air Force Ones pale in comparison.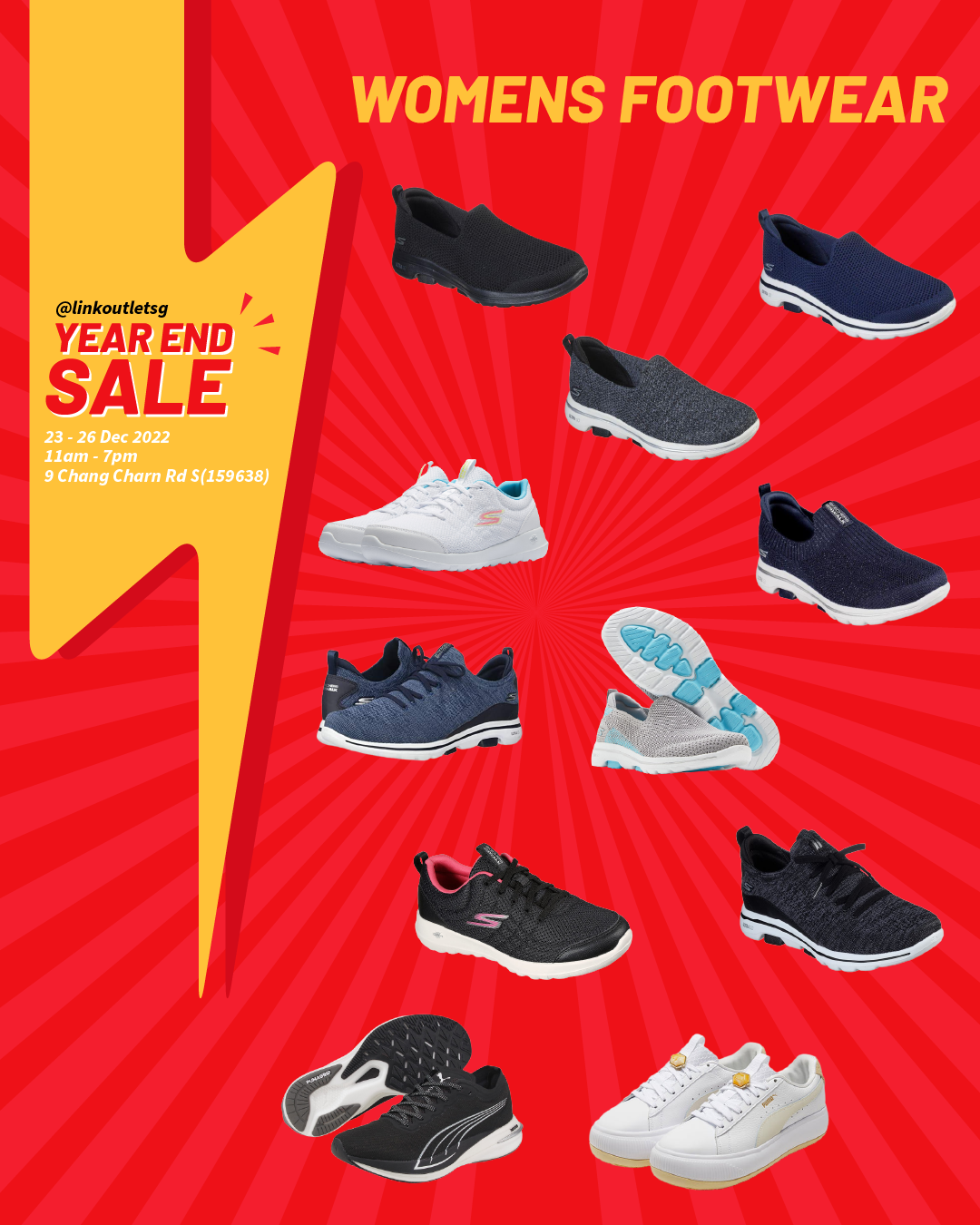 The sale includes Adidas' NMD shoes, like these: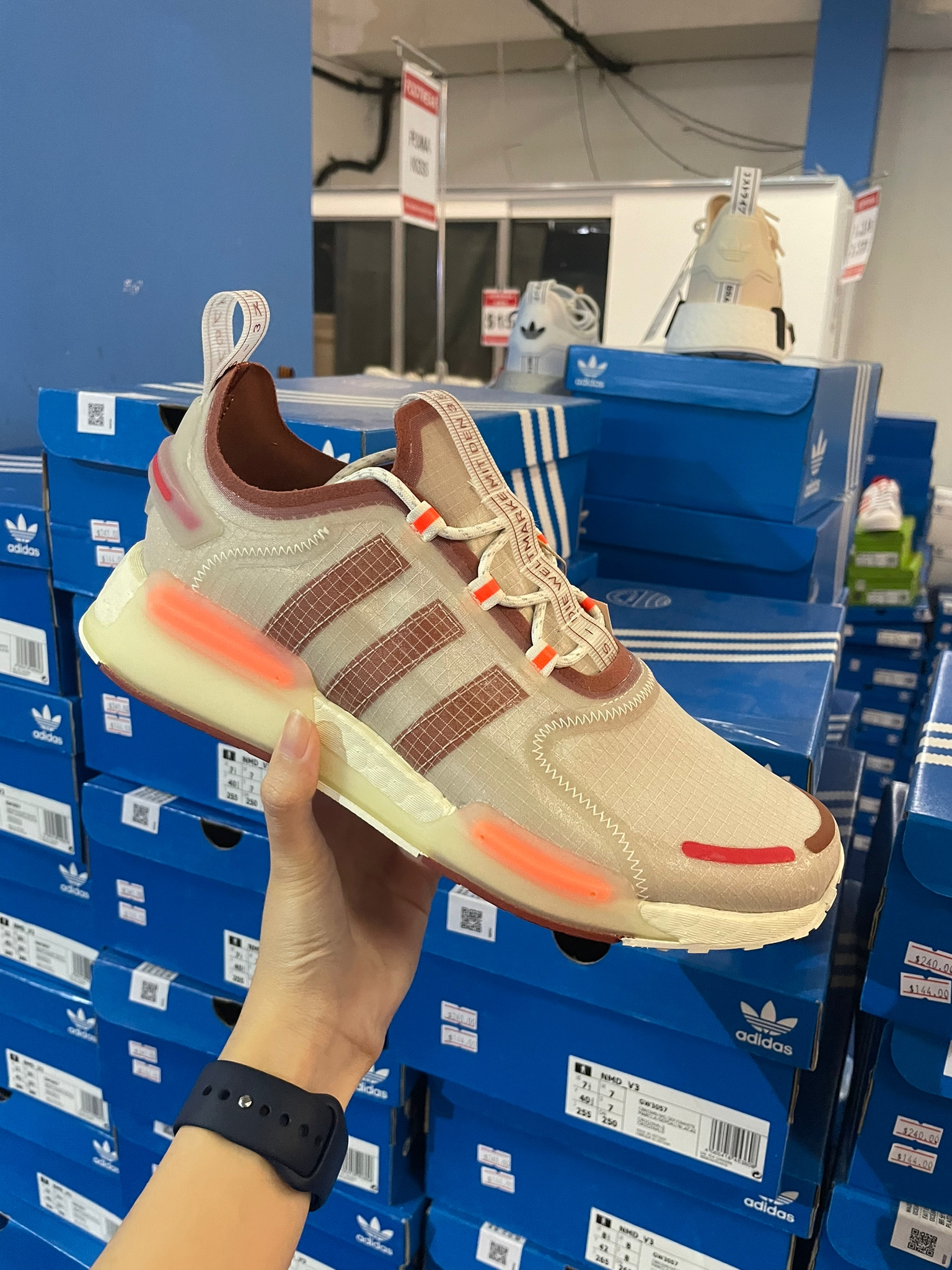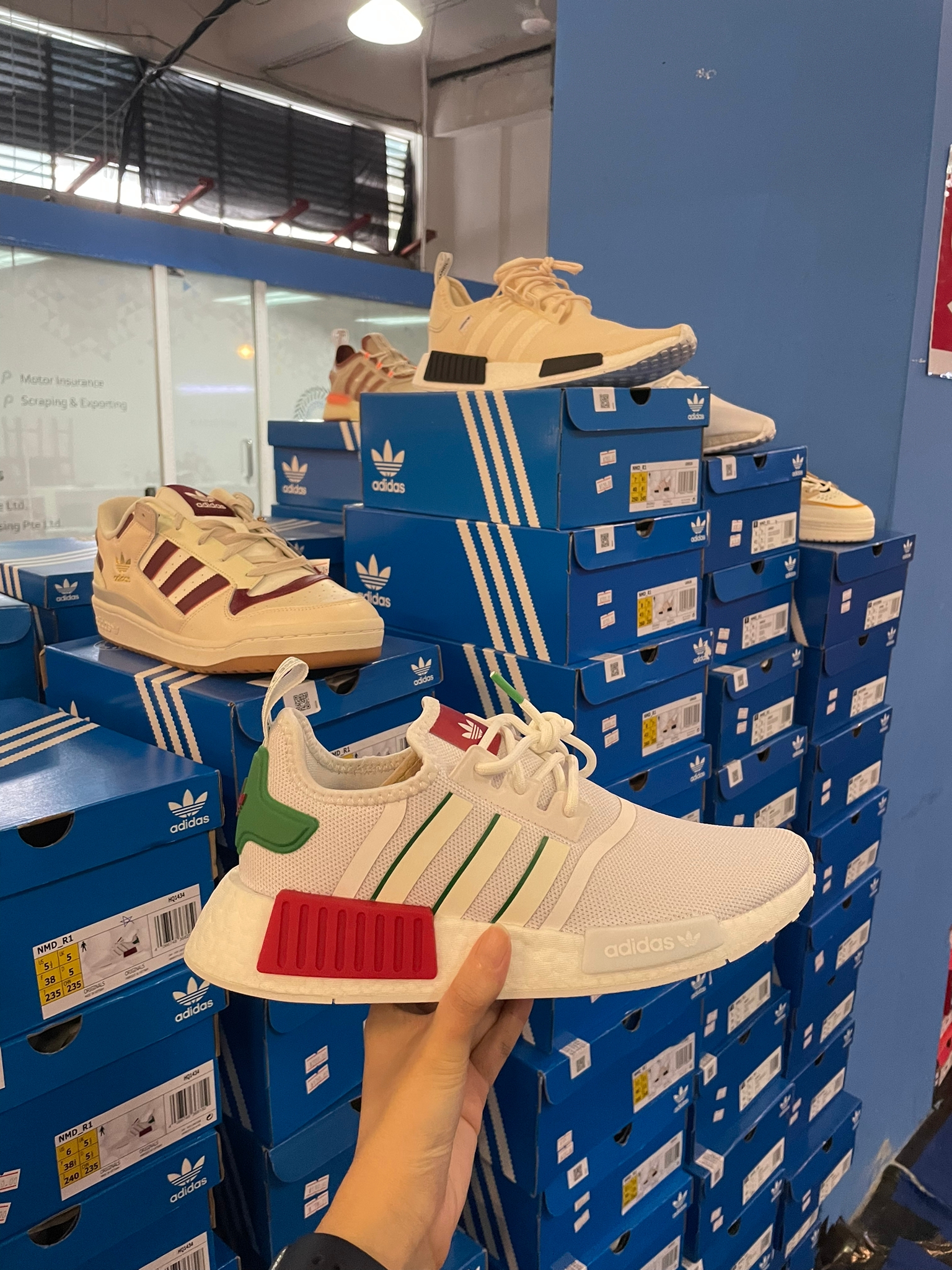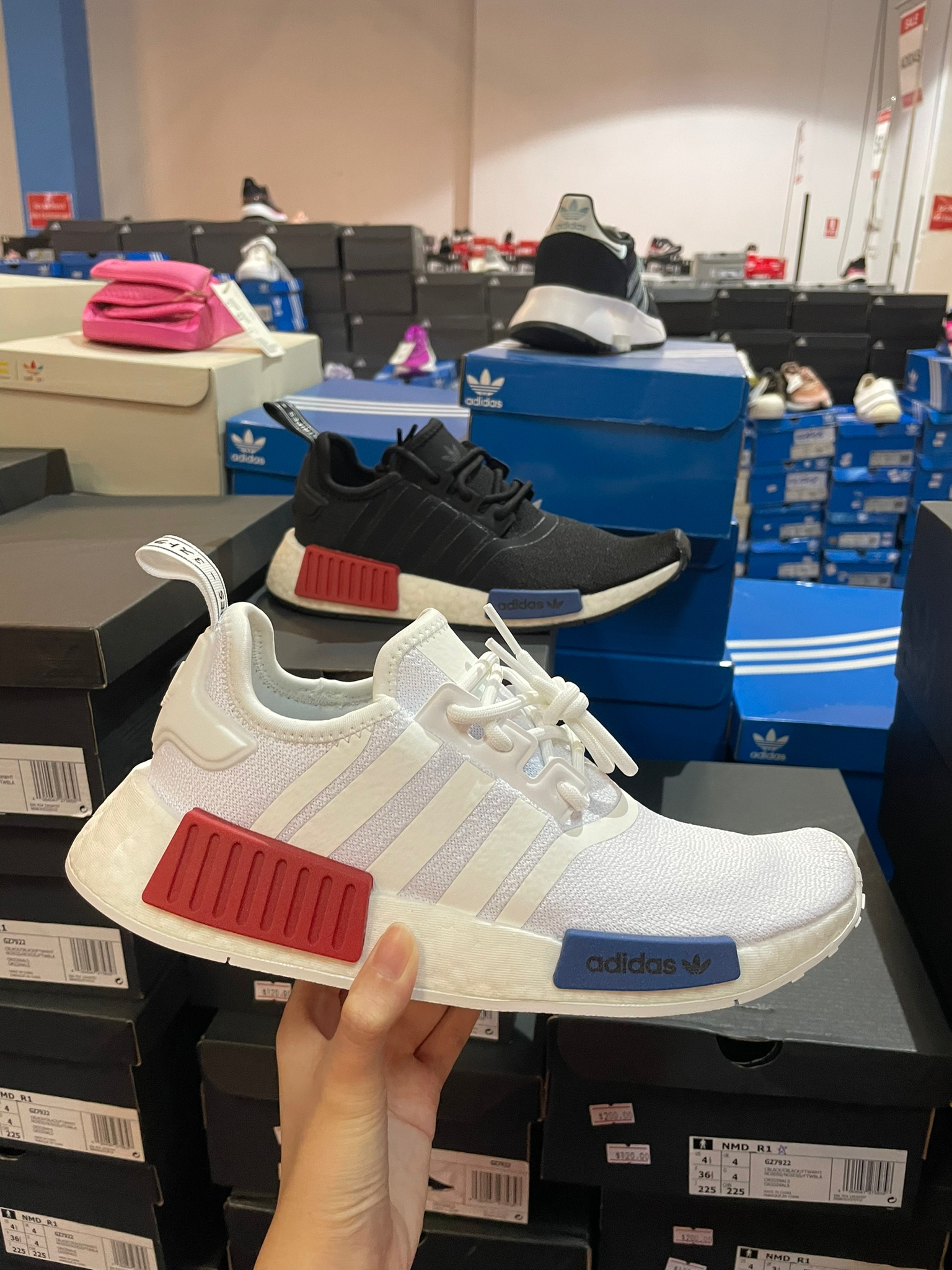 There are also the Adidas Continental 80…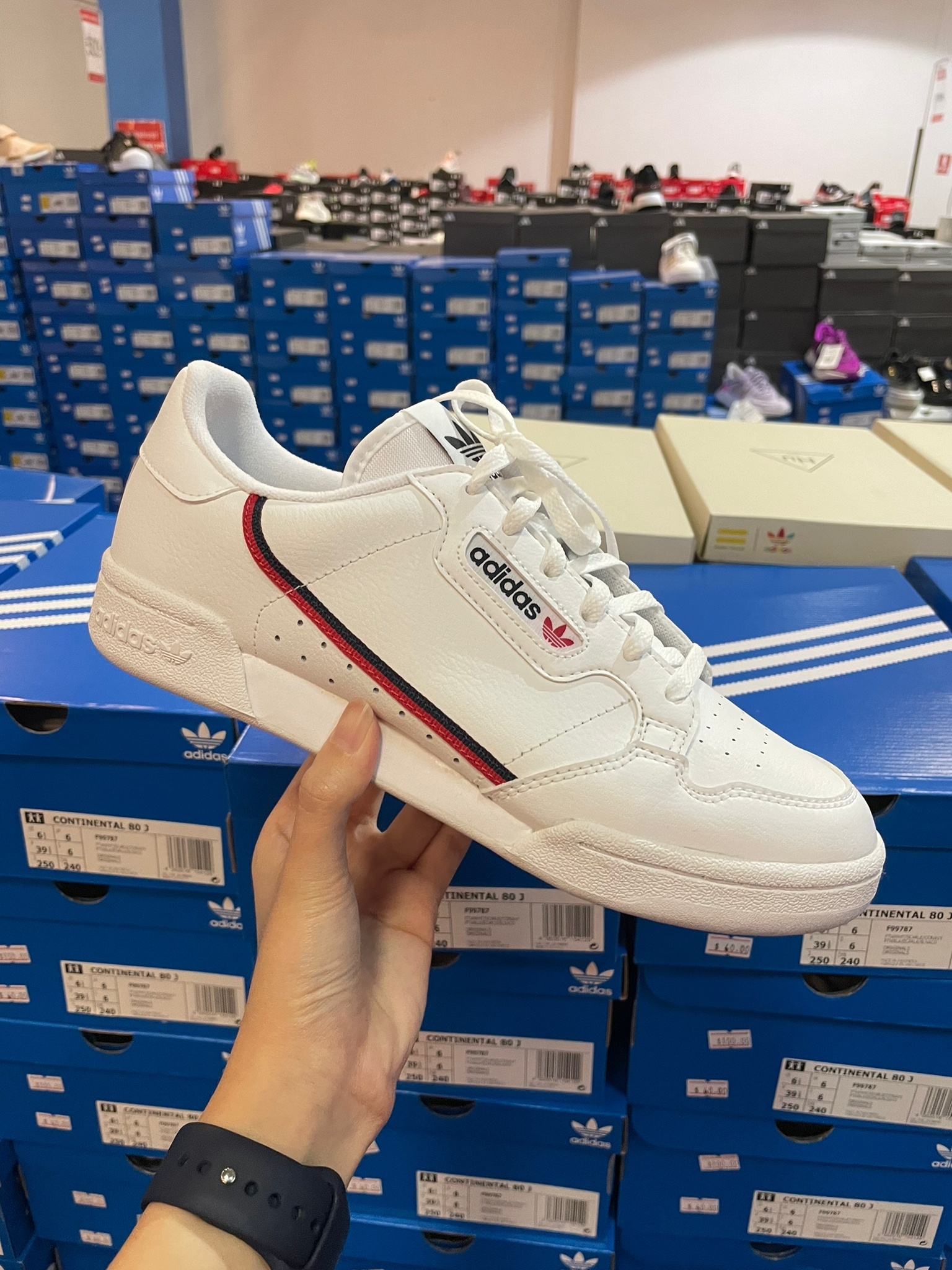 …and the Adidas Forum Low: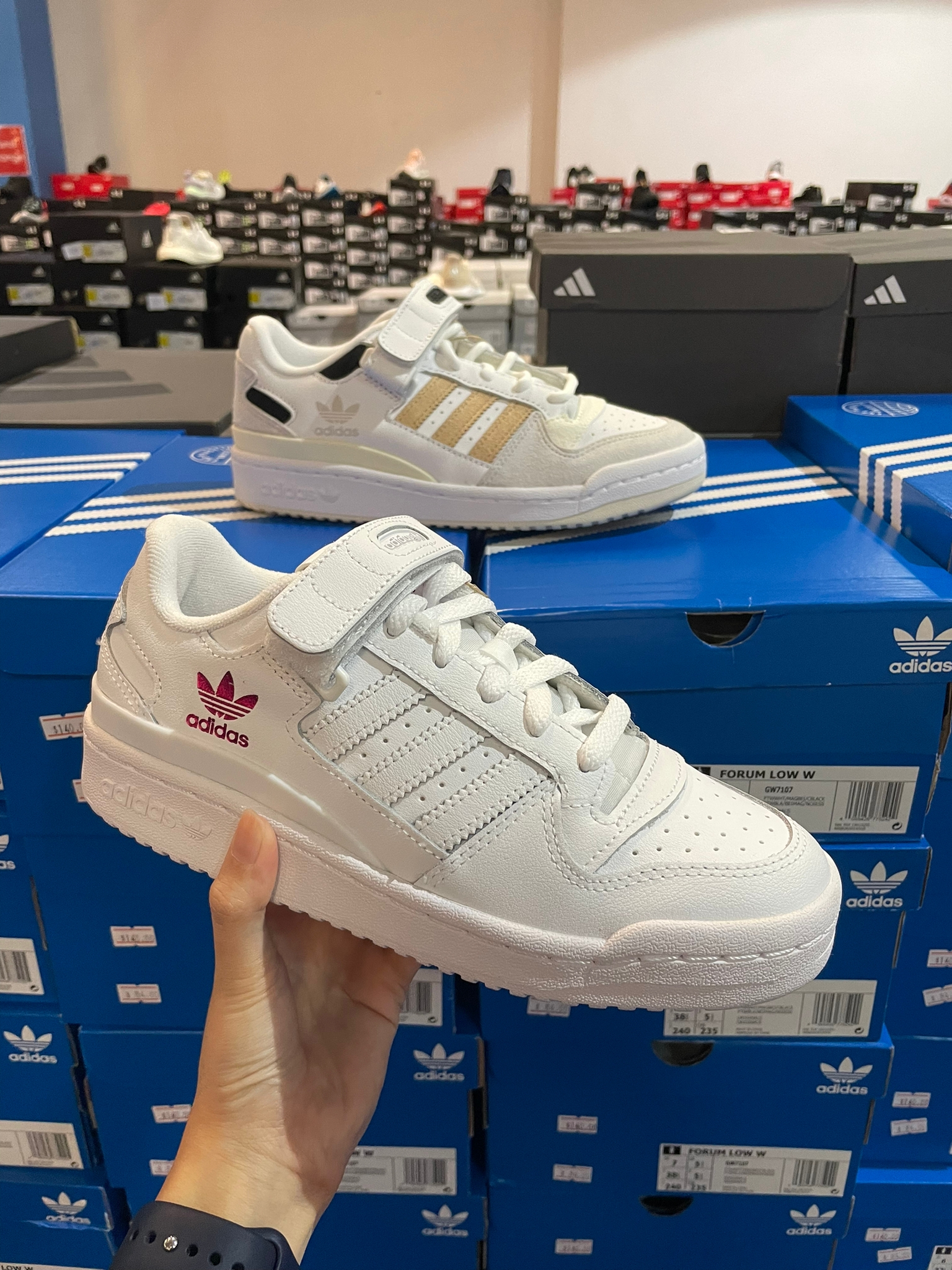 Basically, if you want to new pair of sneakers to impress others in the upcoming festive season, you know where to find them.
Apparels
Singapore is hot, so tees are the trend. Why not up your t-shirt game by snagging some cool, sporty Adidas tees?  
Not only can you get casual wear, there's also sportswear to complement the new shoes you're buying there. 
If you're a sports fan, you can get your favourite football or basketball tee there! 
LINK offers clothes that are not only minimalistic but also flashy, so there's something for everyone.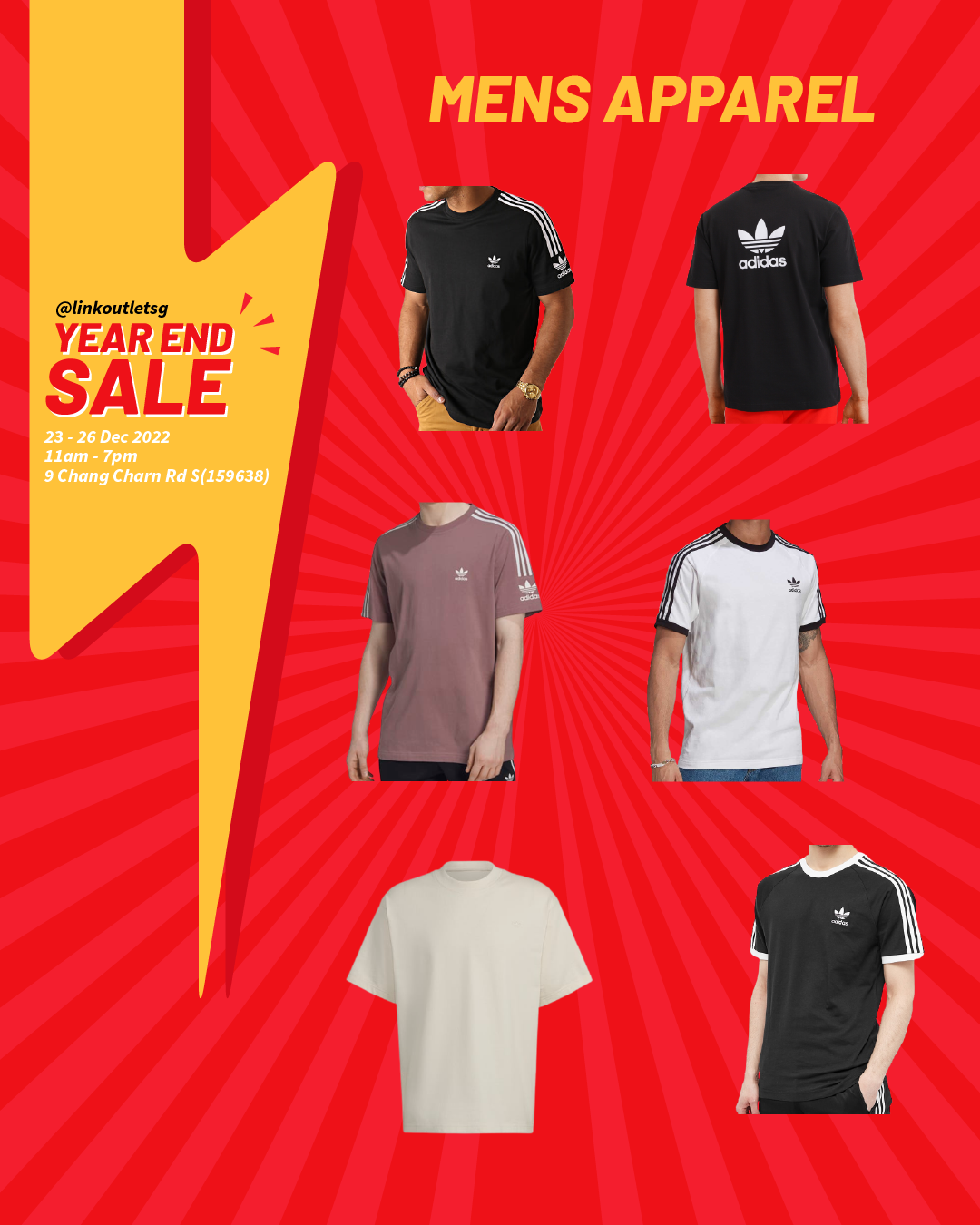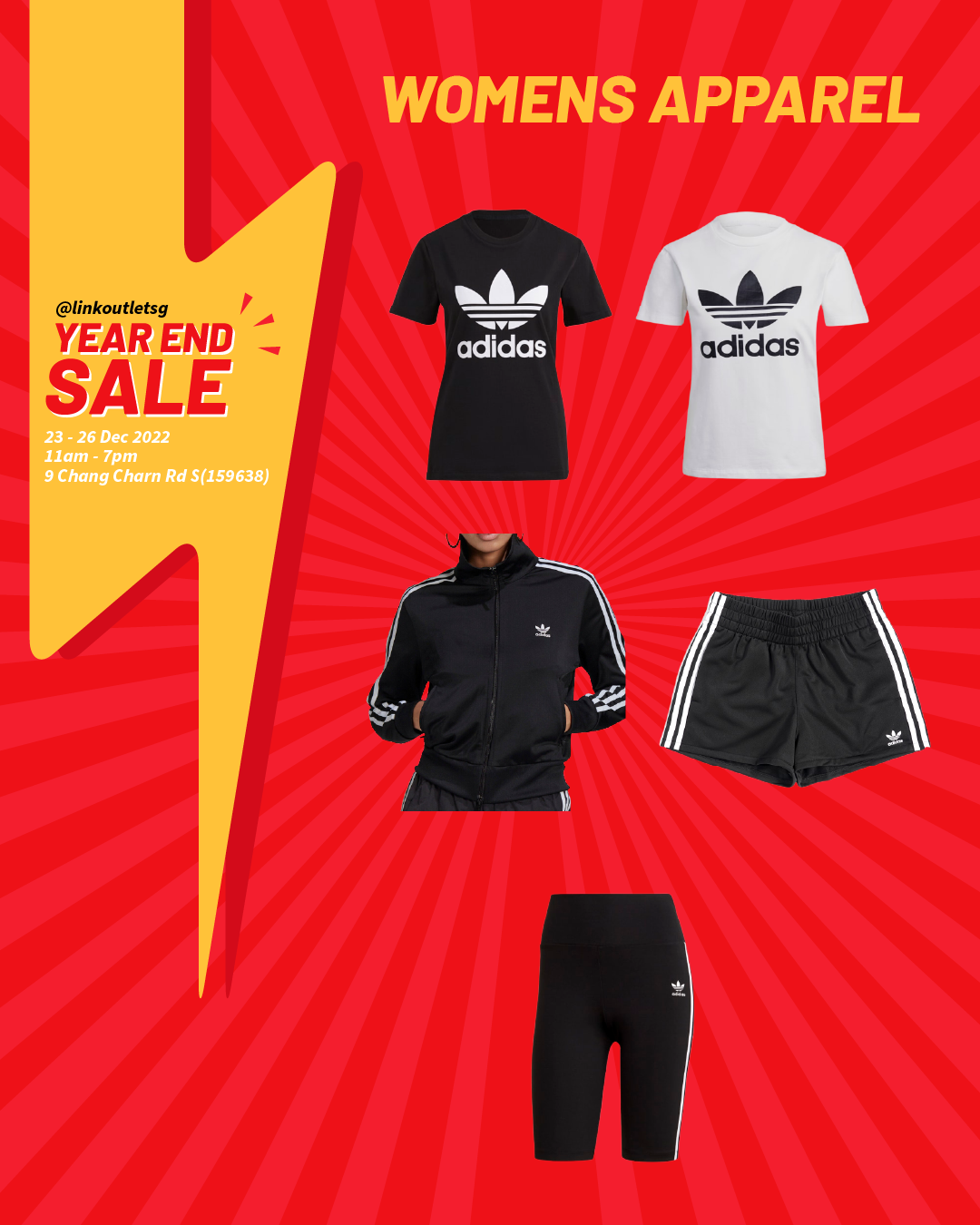 If you're the type to insist against tees and berms, there are jackets and long pants for you there as well. 
From Adidas, there are various jackets and jogger pants that usually retail for $100 to $200. 
Apart from Adidas, there's Under Armour for your long-sleeve and jacket needs. 
With an abundance of designs, from those with zips and without hoods to those with hoods and without zips, you'll definitely leave the LINK outlet store satisfied (albeit sweating).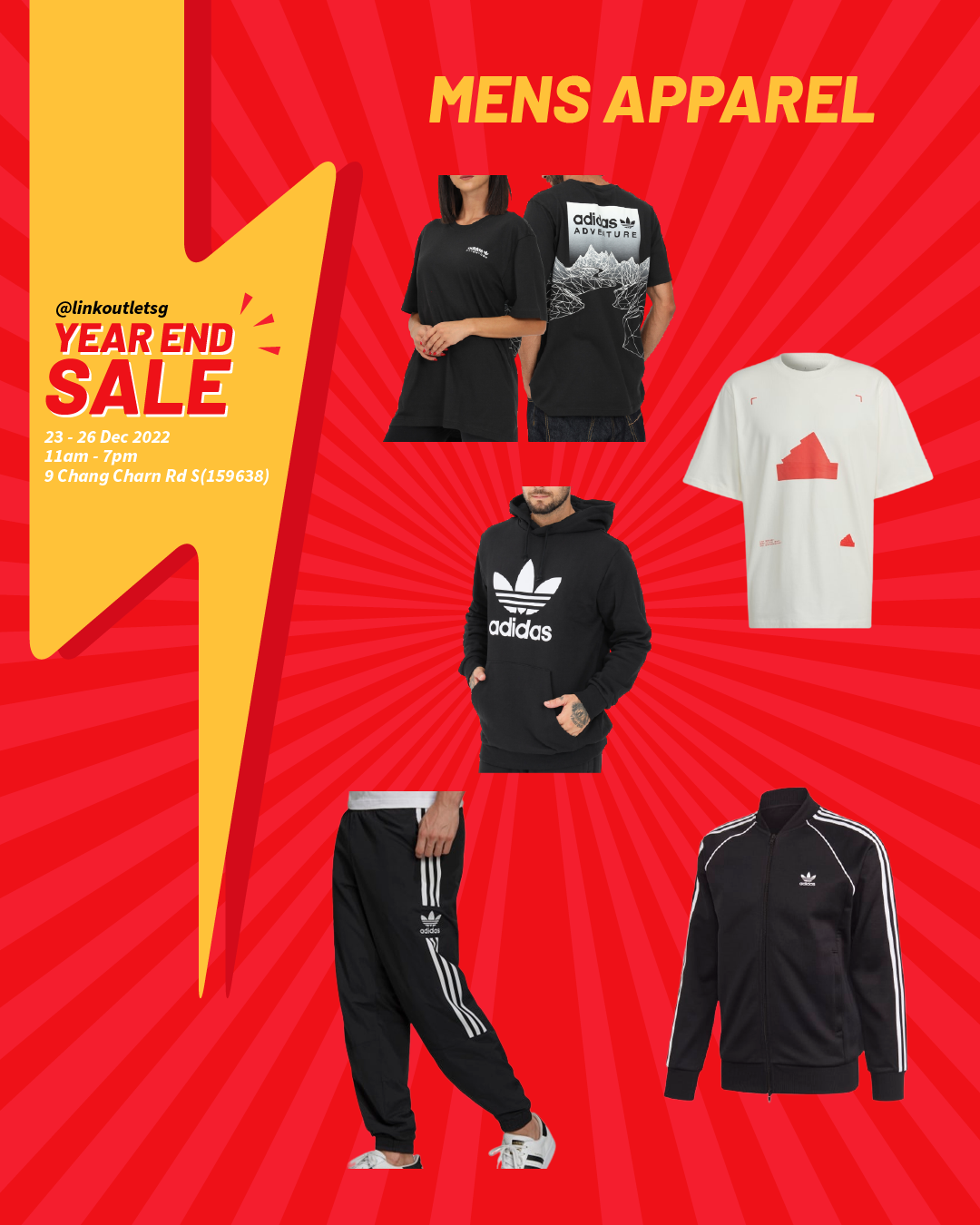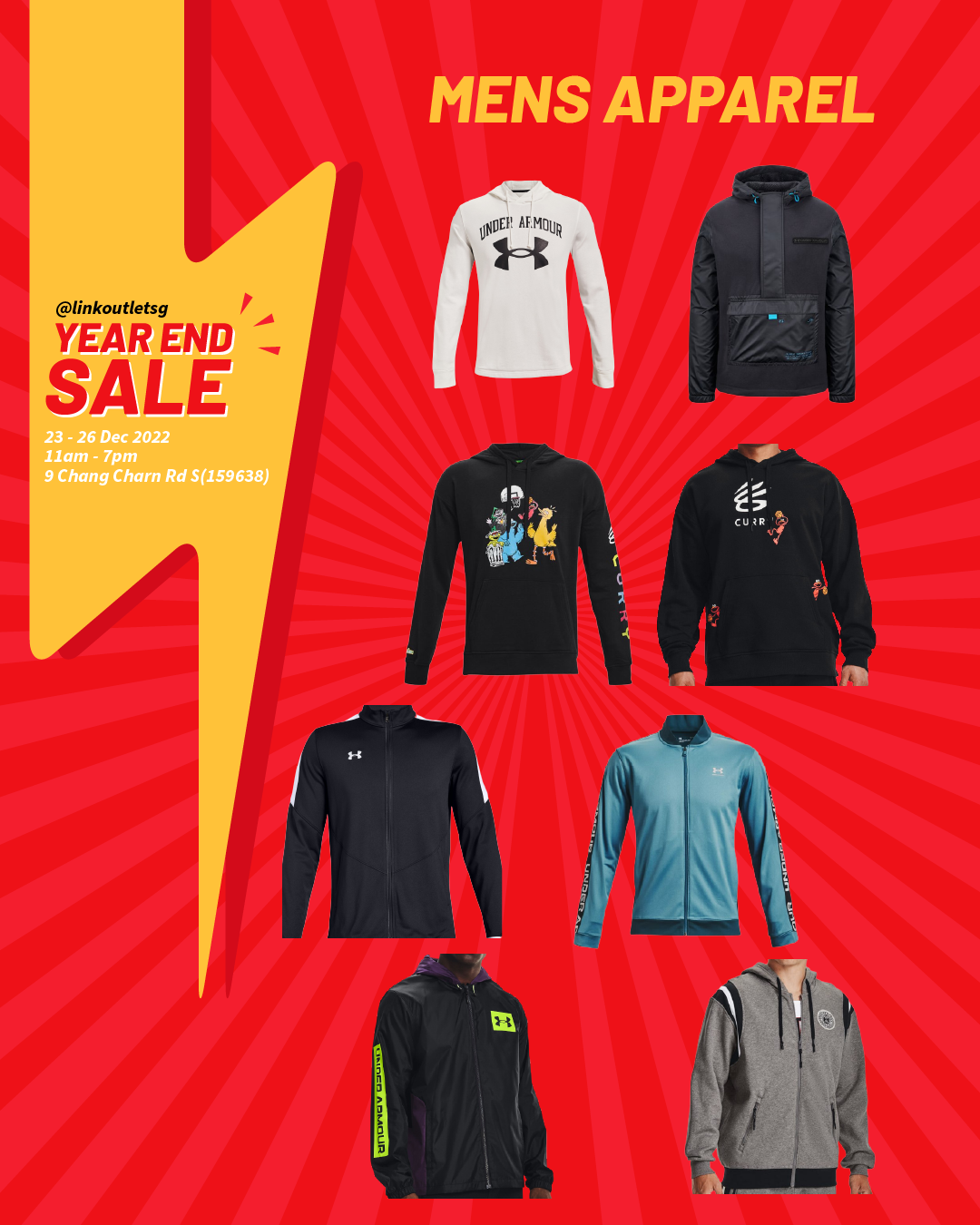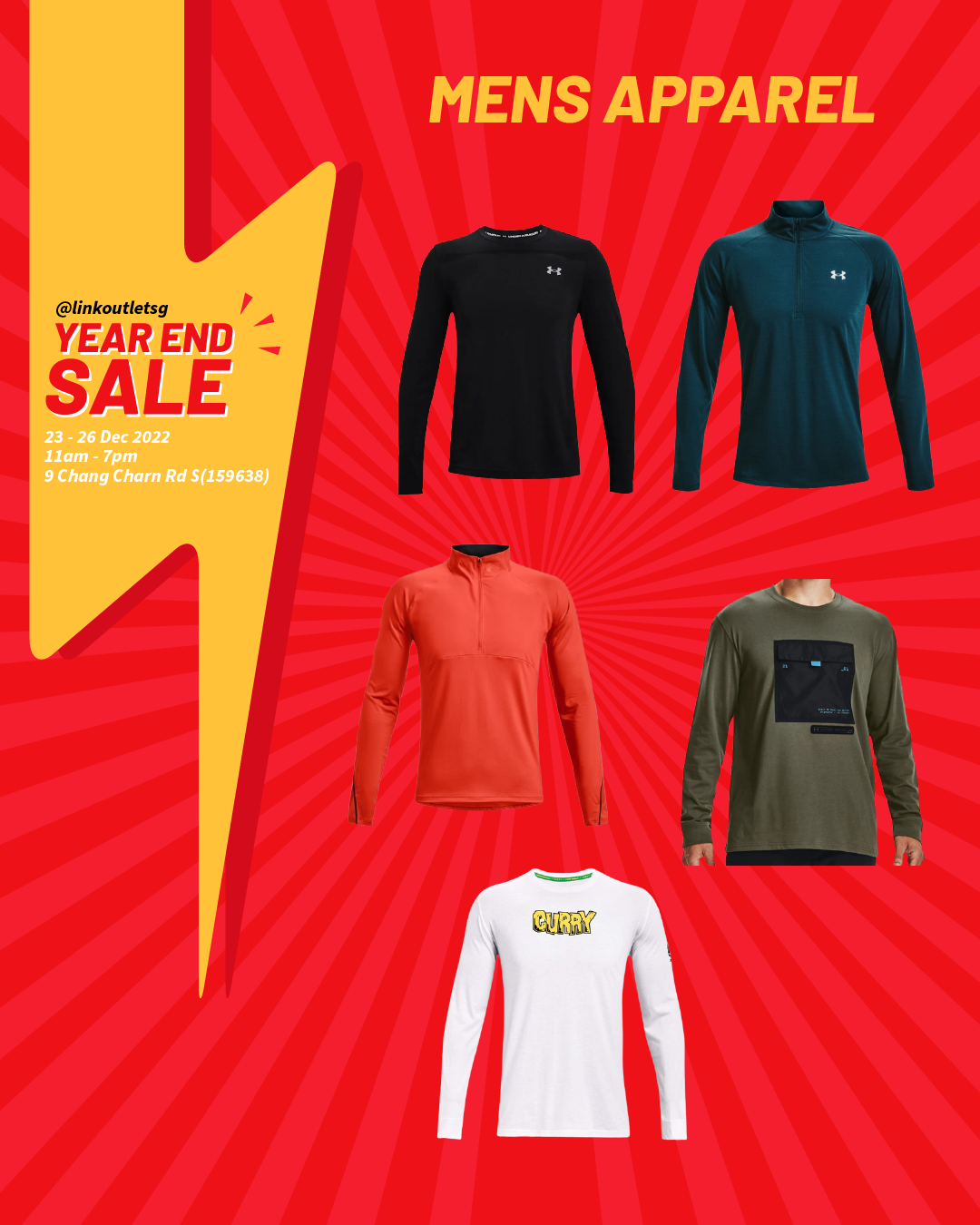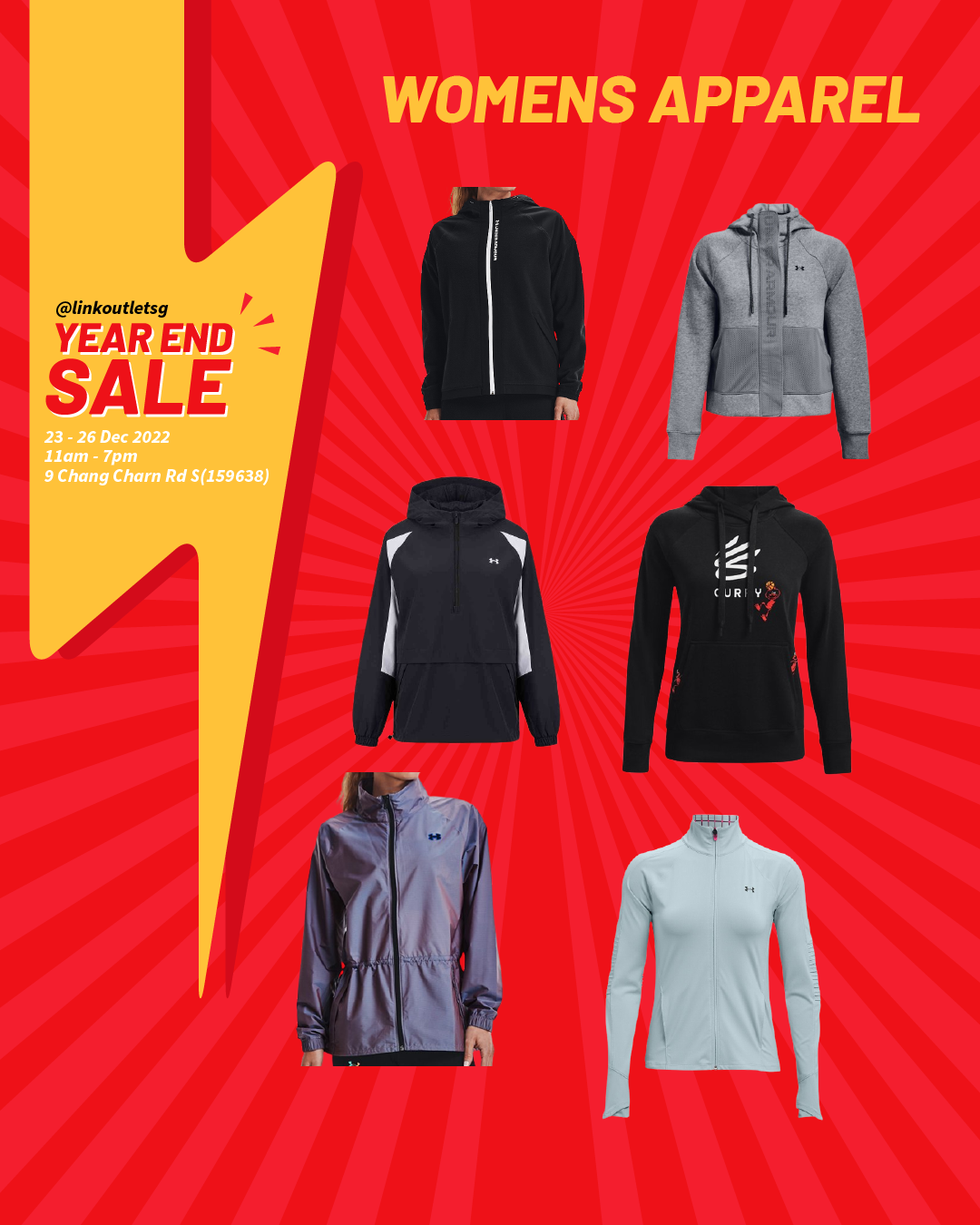 Bags and Accessories
After changing your entire outfit, it'd be a shame for your existing bag to ruin the look. 
So, since you're already there, you might as well bag a new bag. 
Drawstrings, backpacks, duffels, sling bags, fannies, and the list goes on. 
While you're at it, why not fill the bag up with something? You can buy socks and other miscellaneous items to complete your fresh New Year's look.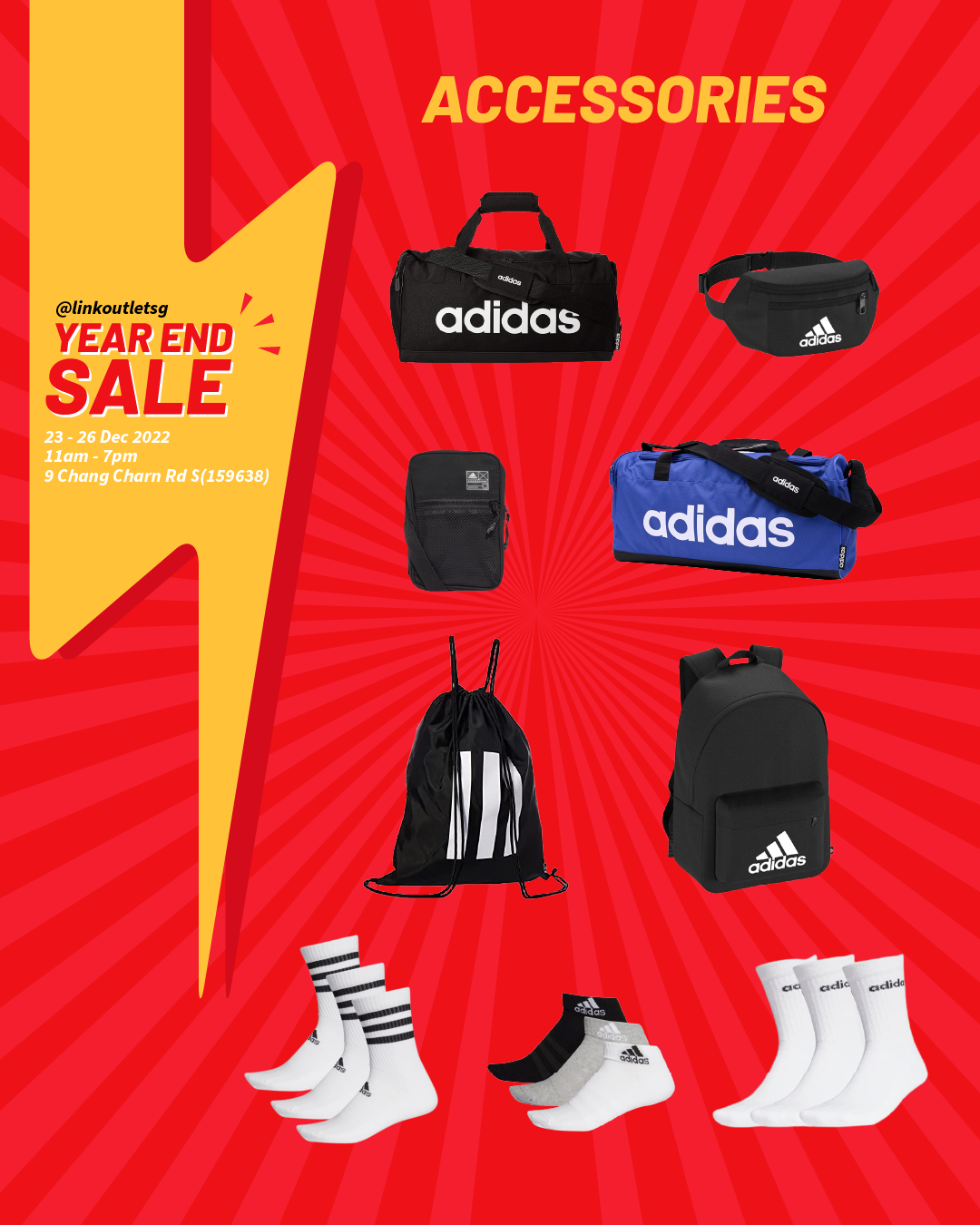 Free Gift
With any purchase, you can get an Under Armour mask for free. Each of these usually sells for $29 and $35 for women and men, respectively. Remember, there is a limited quantity, so head down quickly. 
By now, if you're still not convinced, I pity you for trying to find a better deal and not heading to LINK. 
If my words don't do justice to the sale, head down to 9 Chang Charn Road and see for yourself.
LINK Outlet Store Warehouse Sale Details
Date: 23 December – 26 December
Time: 11 am – 7 pm
Location: 9 Chang Charn Road Singapore 159638 
MRT: Redhill (10 min-walk, which is about 750m) 
Bus: Opp Blk 28 (8-min walk, which is about 550m)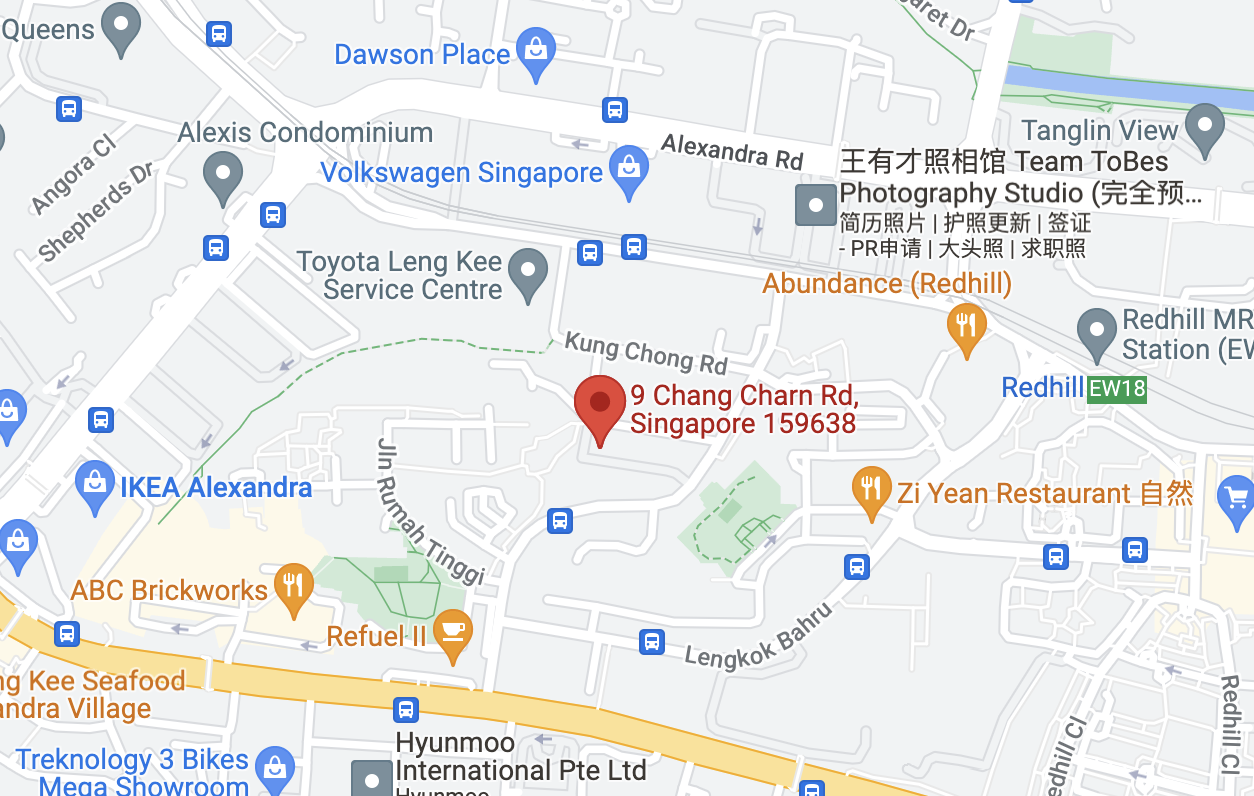 Look for this building when you're there!
For more information, visit LINK on their Facebook, Instagram, or TikTok at @linkoutletsg.
This article was first published on Goody Feed and written in collaboration with LINK Outlet Store.