---
Advertisements

---
Although the netizens (haters) called Liu Qianying old, ugly, and lacking in acting skills, the self-made entrepreneur did not even bat an eyelid as she funded a costume drama and made herself the heroine of the story.
For the cherry on top, she pulled in the 24-year-old "Fresh Meat King" Wang Xuan to be her co-star, who rose to the top percentile of the popularity charts after his portrayal of Hei Feng Xi, the male protagonist of the 2021 costume drama Who Ruled The World.
In Chinese internet slang, "Fresh Meat" (鲜肉) refers to a young male actor, who is typically eye candy to the masses for his good looks.
Sigh, money truly makes the world go round.
And there is no revenge sweeter than success.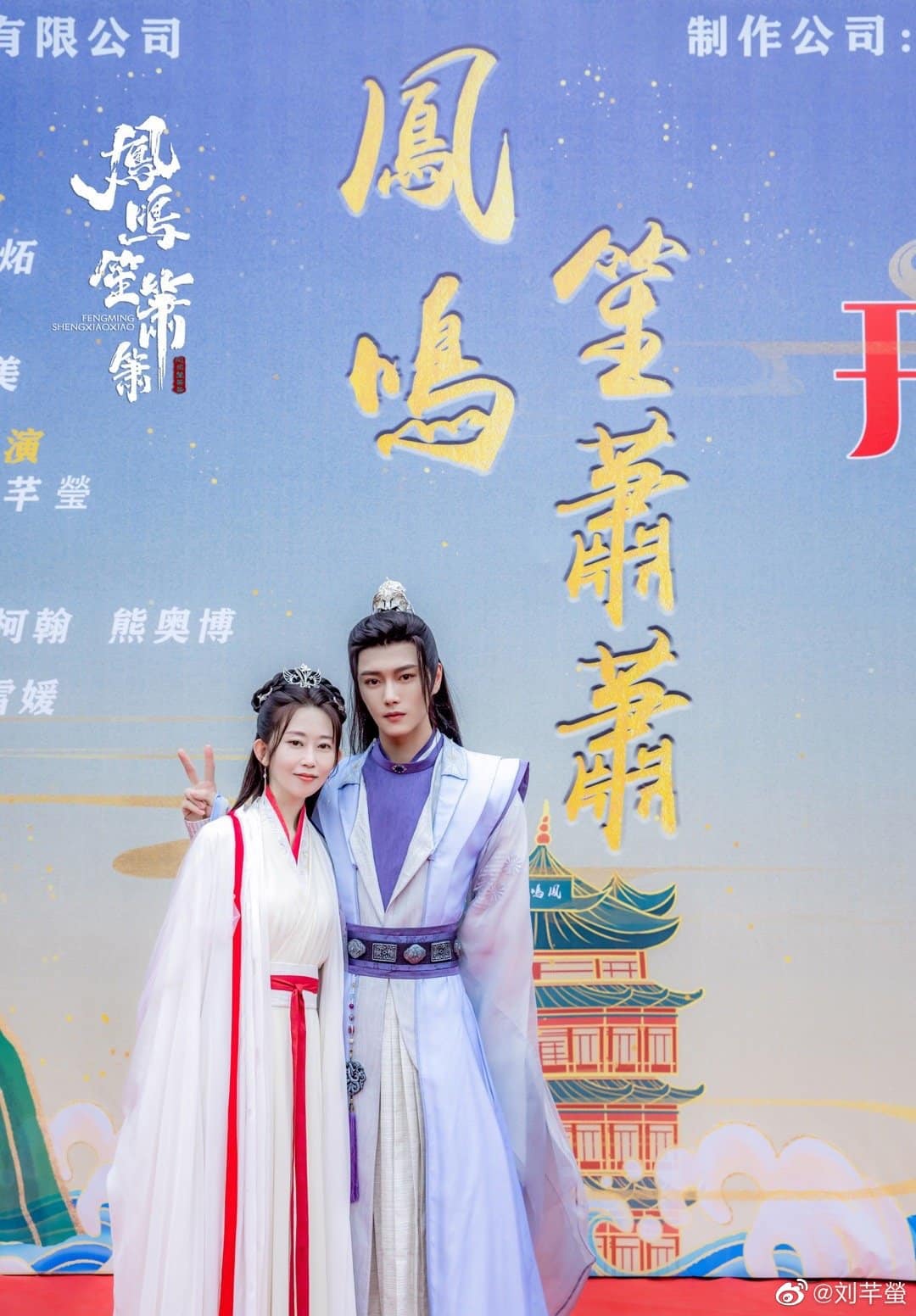 Who is Liu Qianying?
Reportedly, Liu Qianying is an executive in the banking business.
She made her debut in the showbiz scene as a singer in 2020, coming out with a single called Believe in Happiness, though her age remains a mystery.
Afterwards, she became the main financial backer of the costume drama Feng Mian Sheng Xiao Xiao and appointed herself as the female protagonist.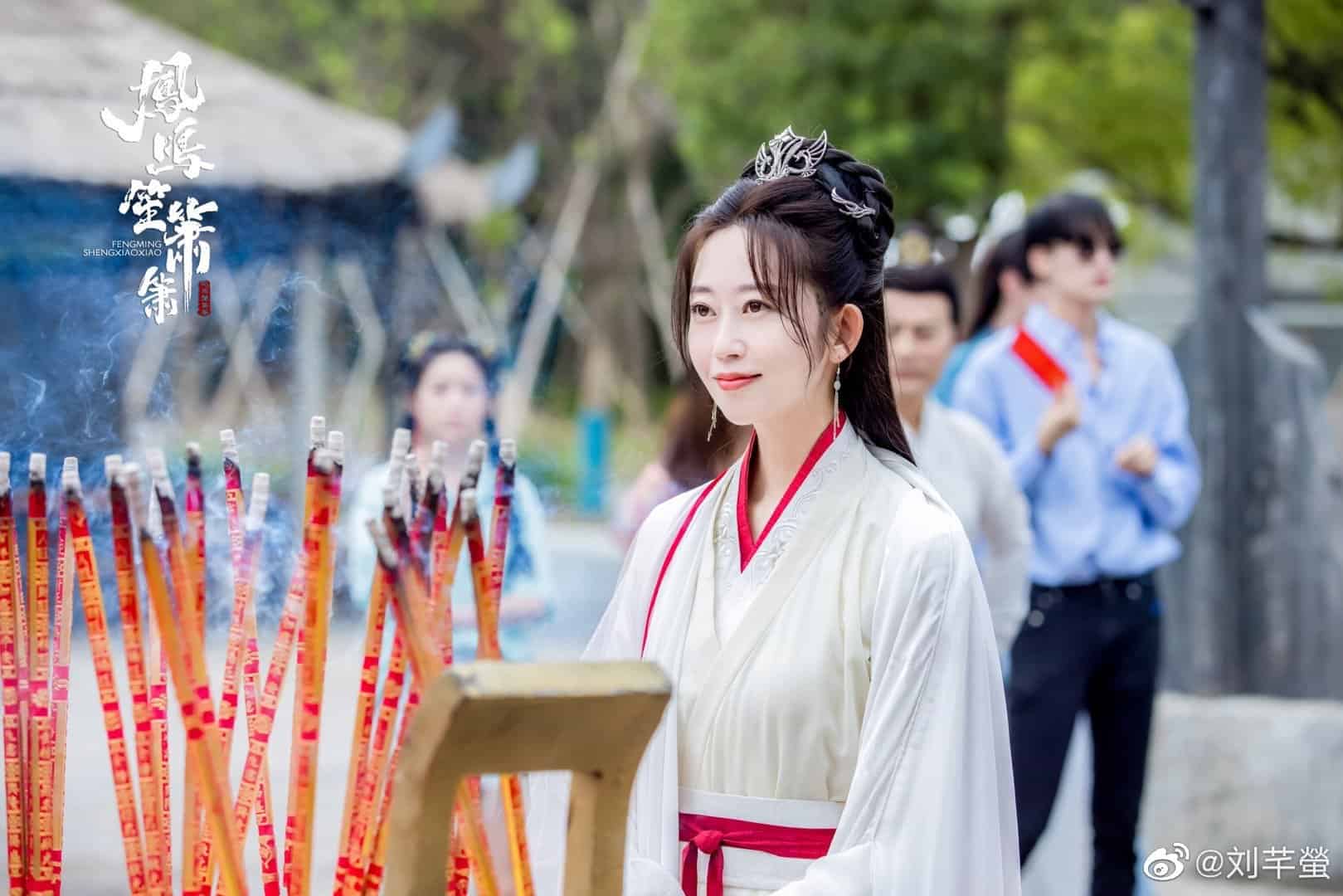 Objectively speaking, Liu Qianying is pretty woman; the internet's standards are just too high.
For the other cast members, she name-dropped Wang Xuan, the actor of Hei Feng Xi from Who Ruled The World as the male protagonist, as well as Zhou Junyu from the C-POP male group IXFORM.
Zhou Junyu, alongside the other eight members of his newly formed group, were winners of the survival talent show called Youth With You 3.
---
Advertisements

---
When Feng Mian Sheng Xiao Xiao held its opening ceremony to signal that the cast was going to begin filming yesterday (4 Sep), Liu Qianying and Wang Xuan were photographed in their ancient costumes.
The pictures naturally drew a great deal of attention, with comments like, "Is this the happiness of a rich woman? I am really envious/I respect her."
Others remarked that the rich are simply wilful, or that they have the capital to be straight-forward.
In other words, they are saying that the rich can afford to throw money at their problems, or that they have more money than sense.
In any case, you can taste the envy and sourness in their words.
Replying With Optimism 
When her appearance, age, and identity became a topic of conversation, Li Qianying showcased her high emotional quotient.
She said, "[I would] like to thank everyone for their attention these past few days. A part of the internet feels that I am old, ugly, and completely lacking in the acting department, [but]I am not unhappy at all. Rather, I feel very thankful to everyone who has given me constructive criticism. I will work even harder and come up with a good quality work to show everyone! [And] Strive harder to be a woman of utmost optimism!"
As opposed to labels like "rich second-generation" or "rich woman", she prefers the tagline "Creative First Generation", which refers to the successful people in the entrepreneurial group.
She added, "As an artist, you should be an example to the public and work hard! I achieved financial freedom through my own efforts and chose to pursue my inner aspirations. Although I am just a newcomer with immature acting skills, I will put in 200% of my effort and treasure every chance! A word of thanks to the people who have always supported and loved me!"
Read Also:
Featured Image: Weibo (@刘芊莹)
---
Advertisements

---

Here's why a 4-day workweek might finally really be possible in Singapore soon:
Read Also: