---
Advertisements

---
As Liz Truss resigned in front of 10 Downing Street on 20 October 2022, she has cemented her place in British history as the shortest-serving Prime Minister.
Appointed by the late Queen Elizabeth II on 6 September, Liz Truss has only served as Prime Minister for 45 days before tendering her resignation.
Her tenure was so short that she was outlasted by an Iceberg lettuce.
You heard that right, a lettuce.
Meet Lizzy Lettuce
Last Friday, the tabloid Daily Star set up a live feed showing an unrefrigerated iceberg lettuce next to a photo of Liz Truss, asking its readers: "Which wet lettuce will last longer?"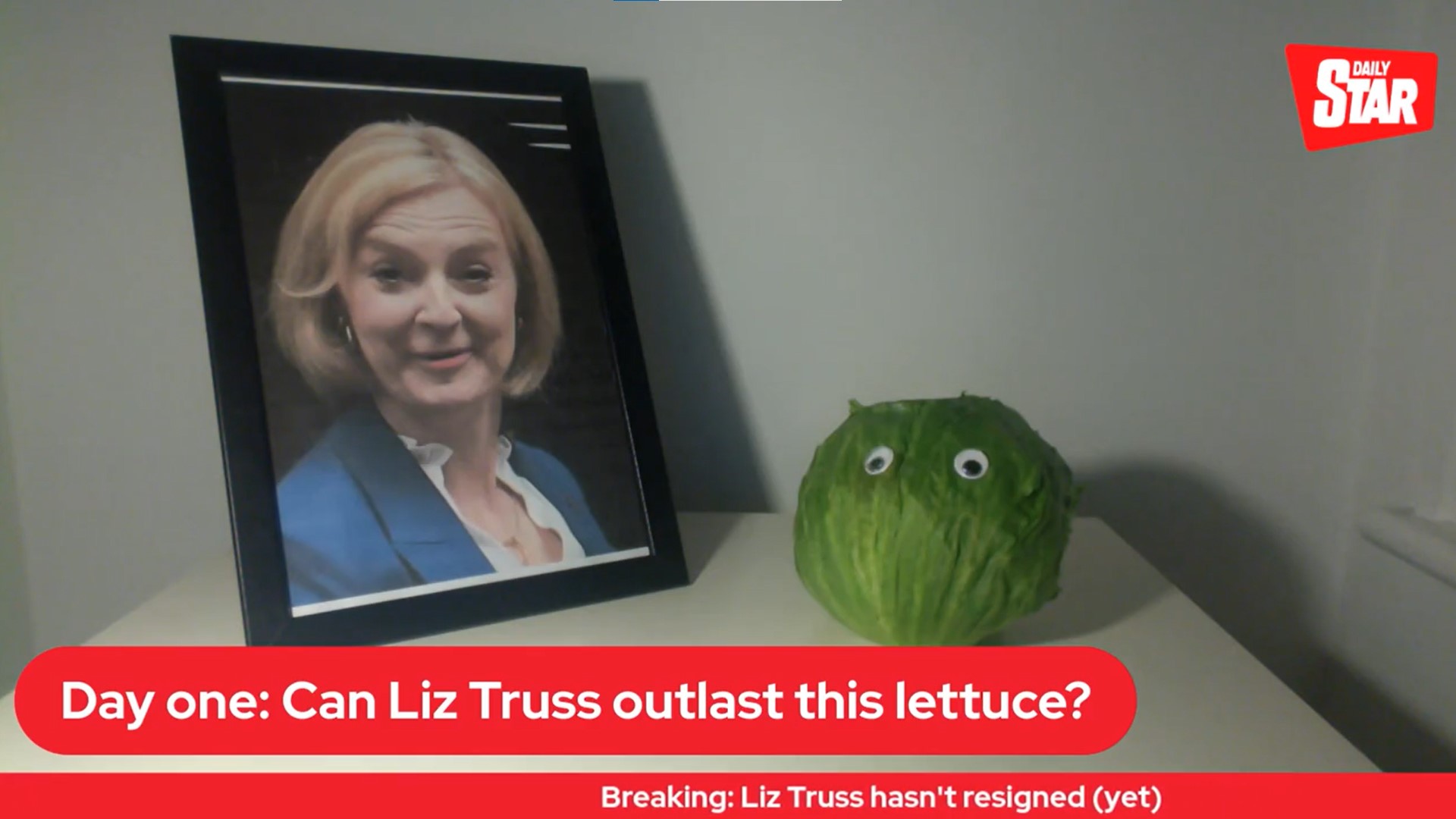 This hilarious set-up was later expanded: a wig, googly eyes, and grasping hands were added to the Tesco-bought vegetable, as well as two British flags, a plated pastry, and a red mug bearing the words "Keep Calm and Carry On", a slogan used to raise morale in Britain during World War Two.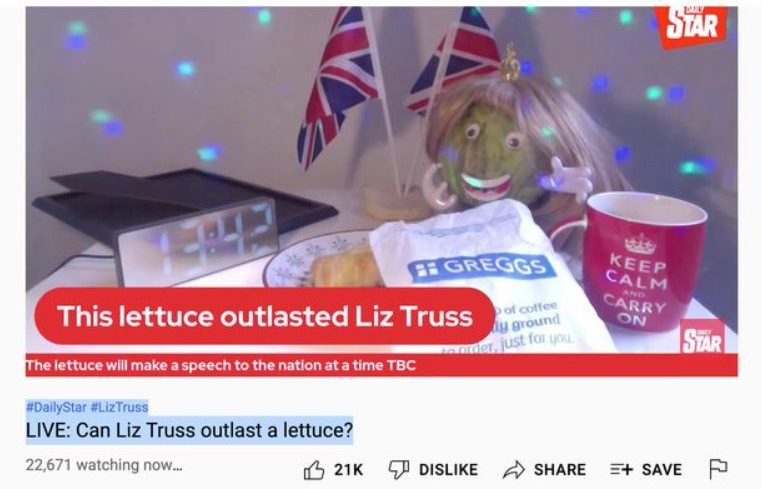 Readers, you may be asking, why a lettuce?
---
List of Accusations Made Against the 2 Ministers Who Rented Colonial Houses at Ridout Road:
---
This joke is inspired by The Economist's recent article about Liz Truss in the Leader's Section in its latest print section.
The magazine had dubbed Liz Truss as "The Iceberg Lady" in clear mockery of the fact that Liz Truss has packaged herself as the second coming of Margaret Thatcher, Britain's famous "Iron Lady", only to fall terribly short.
The first paragraph of the article summarises Liz Truss' short tenure succinctly, "Ms Truss entered Downing Street on September 6th. She blew up her own government with a package of tax cuts and energy-price guarantees on September 23rd. Take away ten days of mourning after the death of Queen Elizabeth II, and she had seven days in control. That is roughly the shelf-life of a lettuce."
Daily Star then proceeded to take the satirical comment and run with it.
---
Advertisements

---
The Victory Speech From The Supermarket Salad
As the heading suggests, the lettuce won.
When the prime minister announced her departure on Thursday noon (London time), a small plastic crown was placed on the wilting vegetable.
The caption of the livestream was changed from "Day Seven: Will Liz Truss outlast this lettuce?" to "The Lettuce Outlasted Liz Truss".
The national anthem "God Save The King" was played to mark the lettuce's triumph, and champagne was poured.
More fruits and vegetables with pasted googly eyes joined the table as the lettuce's most passionate audience, starry celebratory lights were added, and there was even fake confetti on the screen as the lettuce gave its victory speech.
This… This is British satire at its finest.
Whoever did the voiceover of the lettuce was mimicking Liz Truss' voice and intonation too.
The speech (which is reminiscent of Truss' appointment speech) was also peppered with vegetable puns.
"I came into office at a time of great ekalenomic instability, but after an unbe-leaf-vable campaign, I am thrilled to have been crowned victorious in these chard times. However, we must remain cautious. This is just the tip of the Iceberg.
"Course, many people might think I am a little green, but truly, I believe that I can be this country's little gem. I want to commend my opponent; her heart was in it, but her head was not. We truly had never seen anything like her before, and I wish her luck with the remainder of her time in office.
---
Advertisements

---
"Now, we mustn't botch the leadership battle, which will be an argular (angular) uphill battle for control. And I vow to each and everyone of you that I will be crisp to impress."
More than 21,000 viewers tuned in live to witness this momentous occasion.
Hours after Liz Truss' resignation, the lettuce in a blonde wig was projected onto the Palace of Westminster.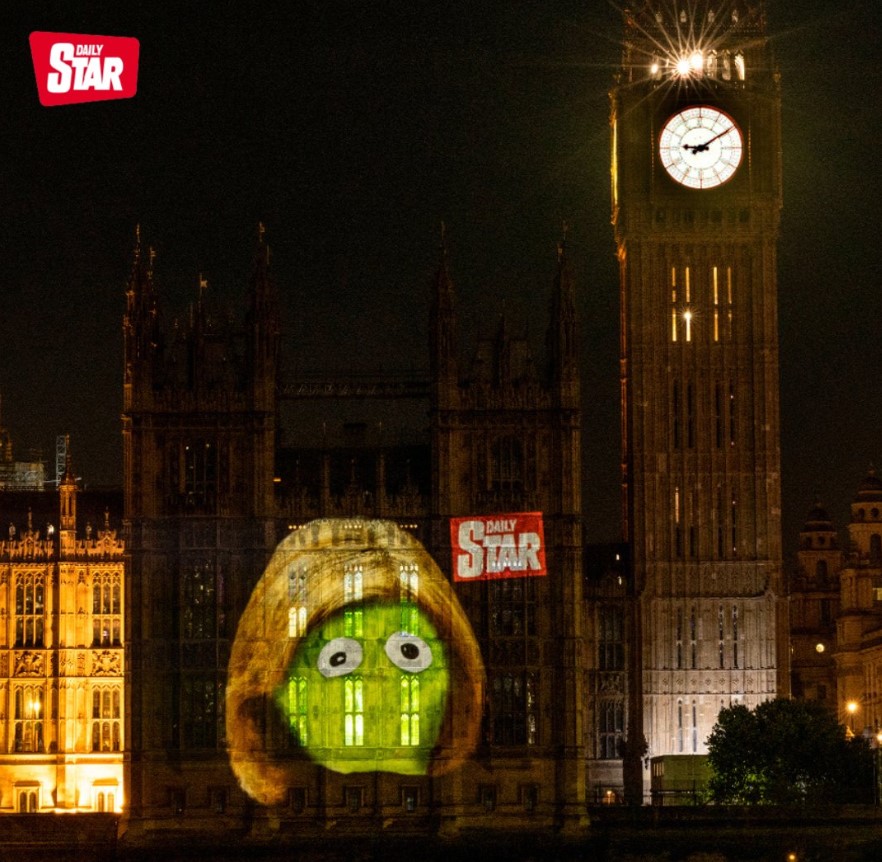 Other Reactions
Lizzy Lettuce has since become an international internet sensation.
Russia's former president Dmitry Medevdev even chimed in with his own comment on Twitter, writing, "Bye, bye @trussliz, congrats to lettuce."
Bye, bye @trussliz, congrats to lettuce

— Dmitry Medvedev (@MedvedevRussiaE) October 20, 2022
---
Advertisements

---
The Guardian noted that there were many things that Liz Truss could have done rather than serve as Prime Minister in those 45 days, like binge watching The Crown on Netflix 38 times or cooking 9,257 hard boiled eggs.
France's New24 was particularly savage as it asked, "What do British Prime Minister Liz Truss' political mandate and a head of wilted lettuce have in common, you might ask? They both have an expiry date."
The New York Times noted that Liz Truss could not outlast a supermarket lettuce that has a shelf life of 10 days, while refrigerated, that is.
Lizzy Lettuce was sitting on a tableau out in the open for seven days. It's a little brown on the edges now, but it looks fabulous in its little crown.
Vote Lizzy Lettuce for Tory Leader, because they are worth it.
---
Advertisements

---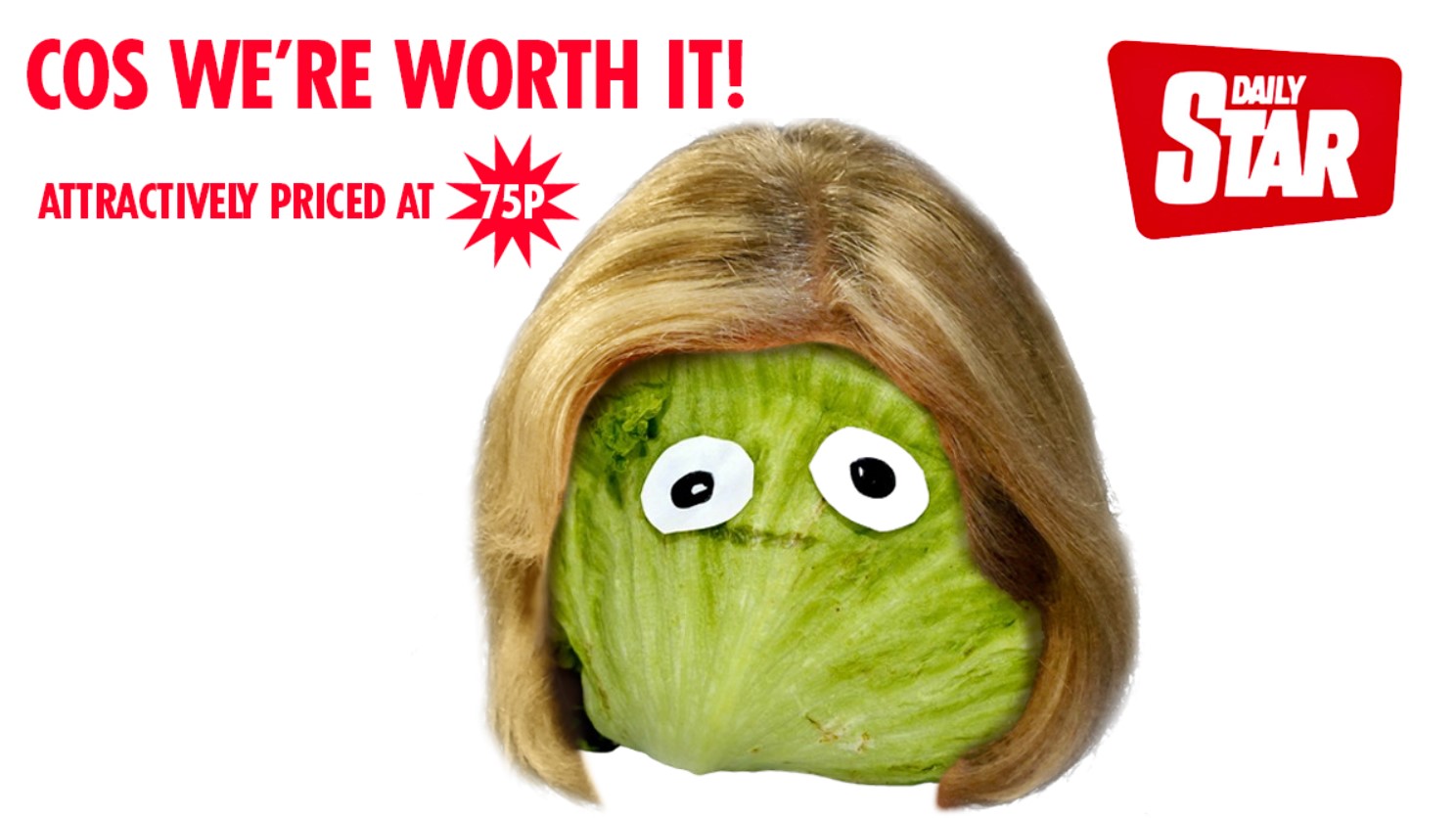 Read Also:
Featured Image: YouTube (Daily Star)