---
Advertisements

---
While most were sound asleep during the wee hours last night, an accident which occurred woke the residents of Blk 152 Yung Ho Road up.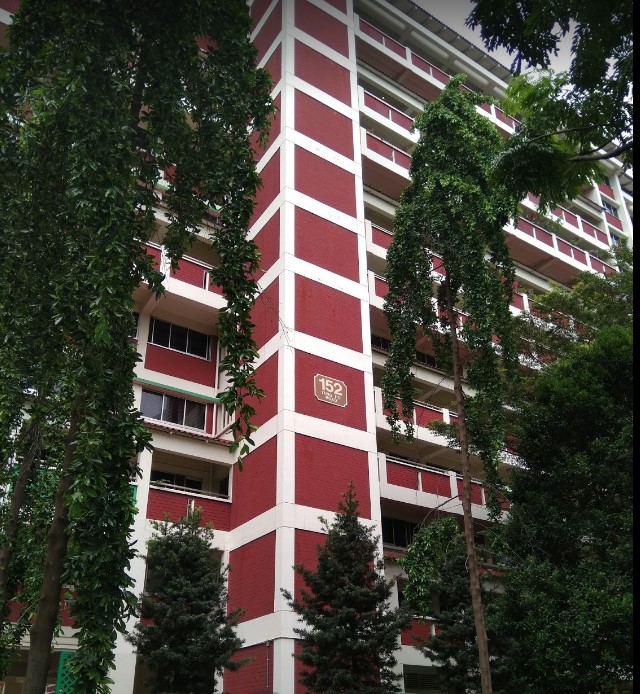 At 12.30am on 16 November, some residents were alerted by a loud bang near their block.
When interviewed by Shin Min Daily News, a resident, Ms Zhang, mentioned that she was watching TV at that point in time when she heard a loud bang.
She decided to look out of her window to find out what had happened. It was then when she saw the lorry driver who seemed drunk.
Lorry Collided into Tree Before Colliding into the First Floor of HDB block
The lorry had crashed into a tree in front of the HDB block, and continued moving until it collided into the ground level of the four-storey HDB block.
The crash resulted in the lorry's windscreen to shatter and the flower pots along the block's walkway to be smashed.
The tree branch from the fallen tree which fell on top of the lorry almost broke the windows of one of the residents staying at the ground floor.
The 32-year-old driver, who was conscious at that point in time, was taken to Ng Teng Fong General Hospital, and was arrested for drink driving and careless driving.
The case is currently undergoing investigation.
Resident Heard Braking Sounds Before Collision Occurred
According to one resident, Ms Atiqah K, she had just reached home when she repeatedly heard car braking sounds.
As the braking sounds were unlike those which she usually hears, she came out of her house to take a look.
---
Advertisements

---
She saw that the lorry was coming towards the block before it collided with the tree. Based on the braking sounds she heard, the resident believed that the tyres were skidding as the driver had tried to swerve his lorry away from the collision.
Another resident mentioned that his family was asleep when the accident occurred. He only got to know about it when he was informed by his neighbour.
He mentioned that the driver sustained deep cuts near his brows area.
He also added that if not for the trees which helped cushion the impact, they would have been injured.
Driver Was Pacing Back and Forth Before Authorities Arrived
According to a witness, Ms Zhang, the driver, whose head was bleeding was seen pacing back and forth at the scene.
Upon noticing the authorities' arrival, the driver suddenly went back to his lorry and started the engine.
The people at the scene quickly told the driver to stop the lorry. And for reasons only known to the driver, he cooperated and came down from the vehicle.
Image: Google Maps

How much cash are you getting in December 2023 from the Government? Here are the facts simplified for you:
Read Also: