---
Advertisements

---
Traffic jams can get pretty frustrating. After all, you're stranded in the middle of the road for minutes to even hours.
A total nightmare.
And though most of us can only suck thumb and wait it out, some get really pissed off…
And do some really newsworthy antics.
Man So Frustrated with Jam at KPE, He Threw a Metal Jar Lid at the Vehicles in Front of Him
Miss Captain America and his shield-throwing capabilities?
Well, we have a local version of him now, albeit one that's prone to road rage.
Apparently, Low Wing Soon Vincent, 64, was driving along the KPE on 24 March 2023 when he encountered a traffic jam at the two exit lanes that lead to East Coast Parkway (ECP).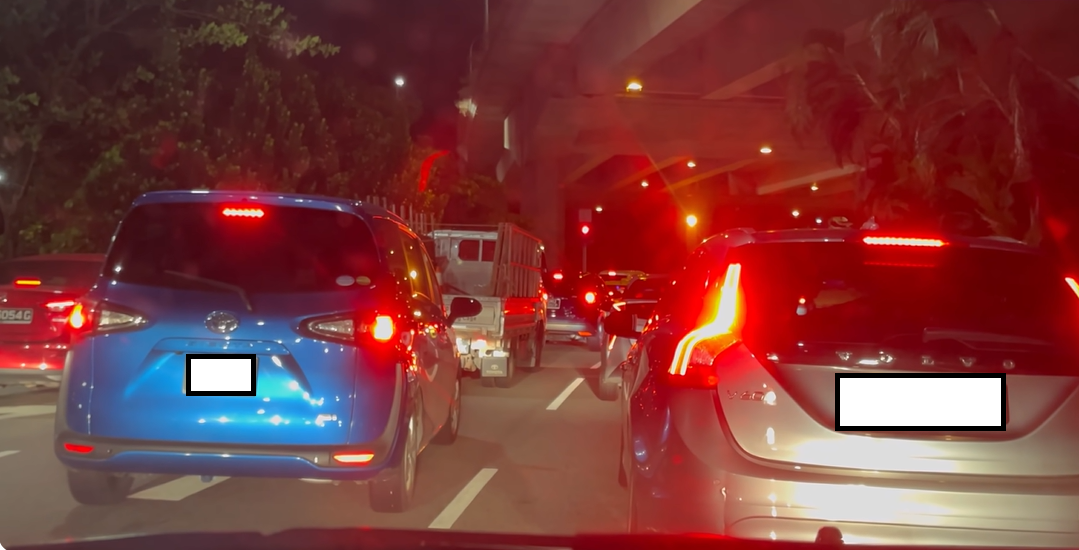 Annoyed, he reportedly took a metal jar lid that was in his car, wound down his window and hurled the lid at the vehicles in front of him.
Unfortunately, the Captain America manoeuvre would ultimately hit home and strike the rear windscreen of a car.
Despite a loud noise, the victim did not pause to check. Low then used this chance to filter out and drive away.
And he nearly got away with it, too.
In-Car Footage
Had it not been for the victim's in-car footage, Low may have actually escaped "unscathed".
After checking the footage, the victim saw Low's hand, as well as the offending object. It was only then that he filed a police report.
Low was subsequently identified, and he would go on to compensate the victim in full: some S$581 in repair costs.
The lid, however, was reportedly not recovered.
Prosecution
In court, the prosecutor requested a short imprisonment term but did not specify the exact length.
For such an offence, Low could be jailed anywhere up to six months, subjected to a fine of up to S$2,500, or both.
Stating that Low had prior convictions for drink driving and a rash act, the prosecutor added that Low had thrown the jar lid amidst heavy traffic, an act constituting high potential harm.
He also stated that Low had no reason to do "what he did", and a jail sentence would deter like-minded individuals.
Low has since admitted that he regrets the act, stating that he had done so because he was having a "bad day."
He was eventually sentenced to a week's jail on 19 September 2023.
---
Advertisements

---
Road Antics
This is far from the first time that a driver has succumbed to a fit of road rage.
Just last month, a driver actually tried to "knock down" a motorcyclist after getting flipped off.
And in November 2022, a little girl showed the middle finger after her dad got embroiled in a dispute with another driver.
The altercation had occurred amidst a traffic jam as well.
It should also be noted that back in 2020, when the Circuit Breaker was all the "rage", a group of drivers had used the KPE as a race track.