Leave it to an established entertainer to make a whole series out of his quarantine run.
A few days ago, a new series was launched on local comedian Mark Lee Kok Huang's Facebook page.
Called 李国煌的隔离日记 (Mark Lee's Quarantine Diary), the mini-series gives us an insight into his 'adventures' during the 14-day mandatory quarantine period.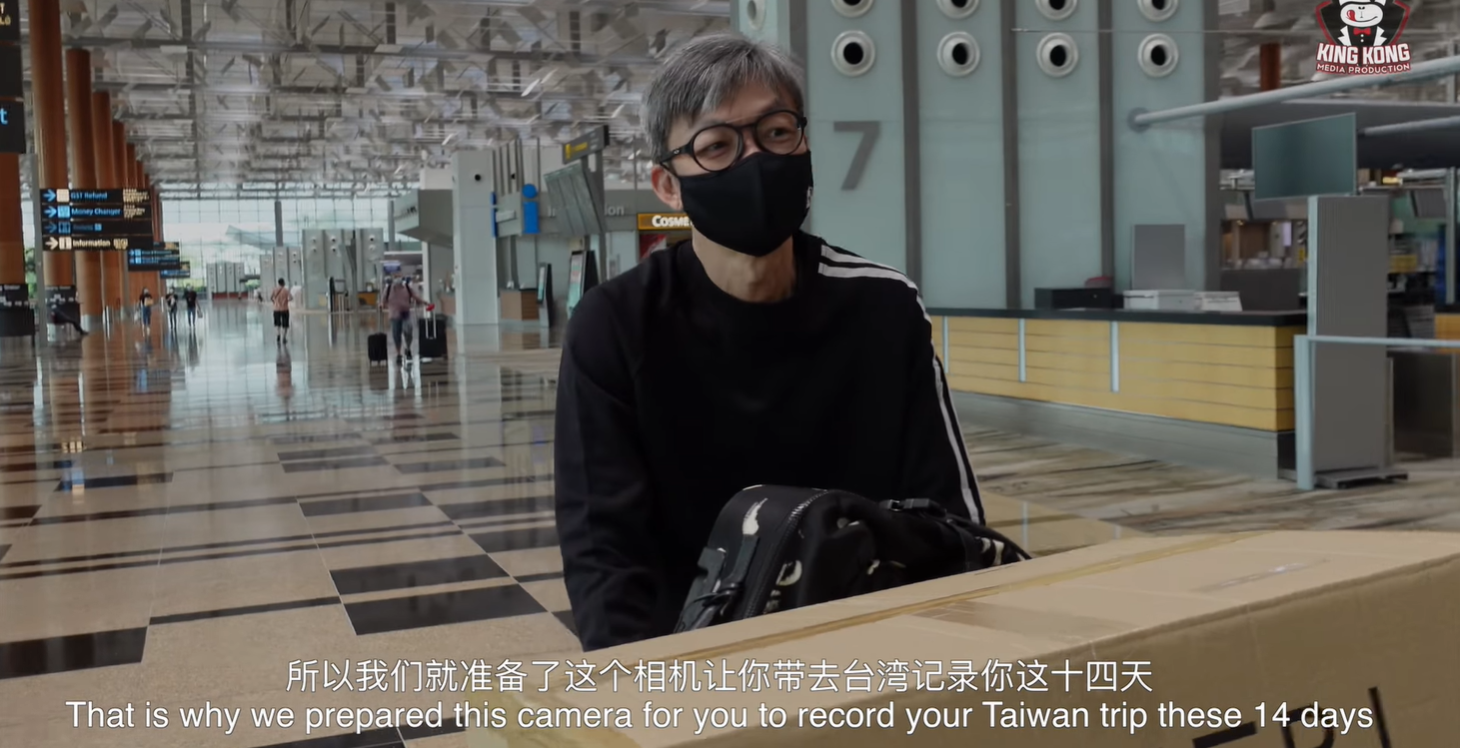 But then again, you gotta wonder;
Just what kind of content could a quarantine journey possibly entail, in light of all its dos and don'ts?
Well, as we now know, it could easily double as a food diary.
But here's the thing.
It's not entirely of his own volition.
Mark Lee's Quarantine Journey in Taiwan is a Foodie Series As Friends Kept on Sending Food to His Hotel
Being restricted to a small has certainly not discouraged Mark Lee's appetite.
In his first few days of quarantine, the local comedian has had a plethora of delicacies, some of which were sent by well-meaning friends in the celebrity circle.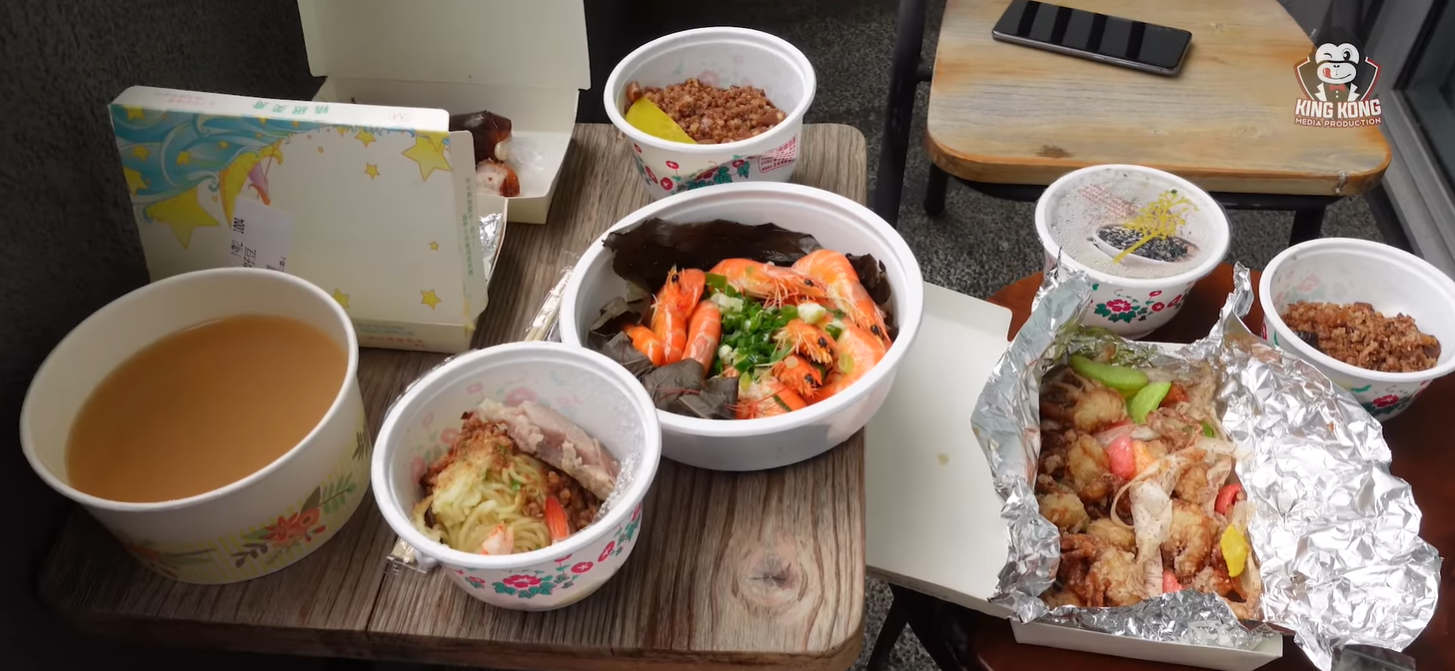 Renowned Taiwanese celebrity Nono was one of them, having paid a visit with his family in tow and bringing a sumptuous spread of cakes, drinks, fruits and Hung Rui Chen sandwiches along.
Singaporean singer Ang Junyang and his wife, TV host Candyce Toh, also requested their Taiwanese friends to send Mark their "regards".
A sumptuous spread, which consists of a bowl of prawn noodles, braised pork rice, soft shell crabs and Mark's favourite thinly-sliced roasted pork, was promptly delivered to the quarantined star.
Meanwhile, former Mediacorp actress Yvonne Lim, who's currently residing in Taiwan, sent over some personally-baked Keto bread, alongside her well wishes.
---
Advertisements
---
And it looks like it's a real couple effort over here, as his wife's family friend also contributed with bakwa, two boxes of hairy crabs and cake.
In fact, they received so much food that they requested for some of it to be packed separately for Ong (a movie director), who is being quarantined at the same hotel.
"Because it really is too much, I'm afraid of wastage. If we can't finish it, it will be a waste," Mark explained.
Similarly, his Singapore company King Kong Media Production joined in on the 'venture' with some meaning-filled ice-cream.
And though Mark was slightly troubled over the fact that his room lacked a freezer, he still manages to express his gratitude to all his food benefactors.
"A big thank-you to our Taiwanese friends, you guys are so good to us. We are very touched. Taiwanese artistes always say Singapore is like their second home. With this quarantine, I can say Taiwan is like my second home," Mark quipped.
---
Advertisements
---
Incidentally, Mark has also 'invested' in his own delicacies, having had his fill of pork collar fried rice, spaghetti with prawns, and a whole mini steamboat party – consisting of fresh pork slices, clams, and mushrooms – with his wife.
Best Actor Award
Mark Lee and his wife are currently in Taipei to attend the upcoming Golden Horse Awards, where he has earned a nomination for Best Leading Actor in the Singaporean movie Number 1.
A heart-warming musical family comedy, Number One has Mark Lee playing the role of Chow Chee Beng, a retrenched white collar manager who unwillingly took up the position of manager at 'Number One', a popular drag club.
---
Advertisements
---
He would eventually be roped in to join the performances on stage, and proves a natural while at it.
Meanwhile, the movie's director Ong Kuo Sin (as mentioned earlier), as well as its scriptwriter and actor Jaspers Lai have also arrived in Taipei, and are currently quarantining as well.
The Golden Horse Awards, a ceremony that's widely recognised as the Chinese equivalent of the Academy Awards, will be held on 21 November 2020.
The local comedian will be running for Best Actor against Liu Kuan Ting (for My Missing Valentine), Austin Lin (I WeirDo), Mo Tzu Yi (Dear Tenant), and Gordon Lam (Hand Rolled Cigarette).
The movie has also earned a nomination for Best Makeup & Costume Design.
---
Advertisements
---
Though the movie has been lauded by critics and audiences alike for its stellar acting and strong message, it has been panned by some for its inclusion of drag queens – a notion that the movie's scriptwriter has since addressed, stating that it's because of the film's theme.
"There are many different types of love [in the film], like those between husband and wife, love for society, and love for your family," said Jaspers.
Number 1 is currently showing in cinemas.
Featured Image: Facebook (Mark Lee Kok Huang)