When you're studying for your driving theory tests here, you learn many tips and practices to avoid accidents on the road.
One of these practices is the two-second rule, which helps a motorist maintain a safe following distance at any speed.
For any driving noobs, the rule is that a motorist should ideally stay at least two seconds behind any vehicle that is directly in front of his or her vehicle.
But if you're a motorist in Singapore, you'd know that most drivers here barely maintain a 500-millisecond rule.
And if they're unlucky, they can end up being involved in a mass accident.
10-Vehicle-Pile-Up Along the ECP During Morning Rush Hour Injures 3
If you were driving along the East Coast Parkway (ECP) on Monday (Feb 22) morning, you might have witnessed this rare sight:
Yes, a chain reaction collision involving ten cars had occurred, leading to a long pile-up on the rightmost lane of the expressway.
The mass accident, which involved nine cars and one taxi, reportedly occurred around 9.25am along the ECP in the direction of Changi Airport before the Marine Vista exit.
A crowd soon gathered on the pedestrian overhead bridge overlooking the accident, and photos of the ten-vehicle pile-up made its way online.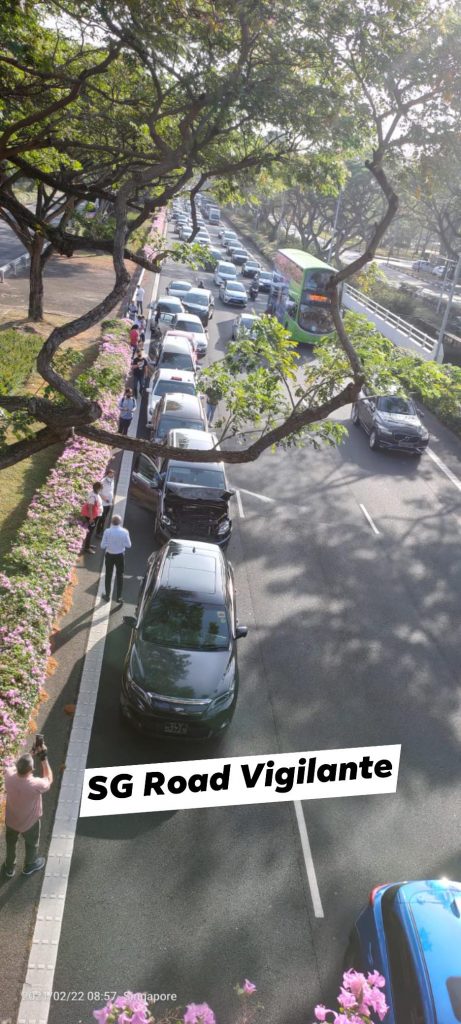 All the cars likely sustained some structural damage, but the worst-affected vehicle seems to be the red car in the middle of the pile-up.
Its bonnet lay underneath the grey car in front of it, indicating that it must have slammed into the vehicle at a rapid pace.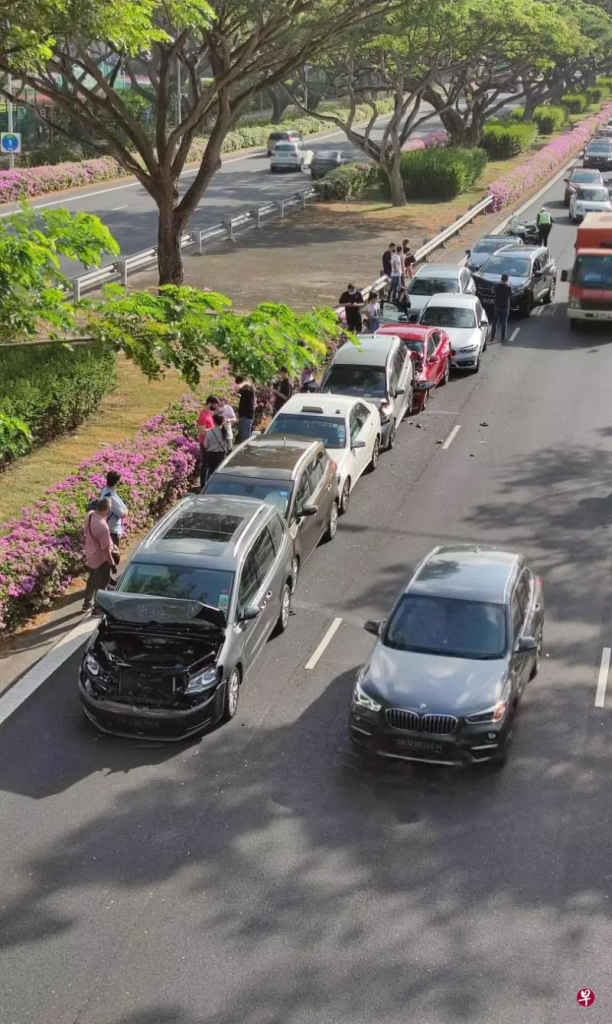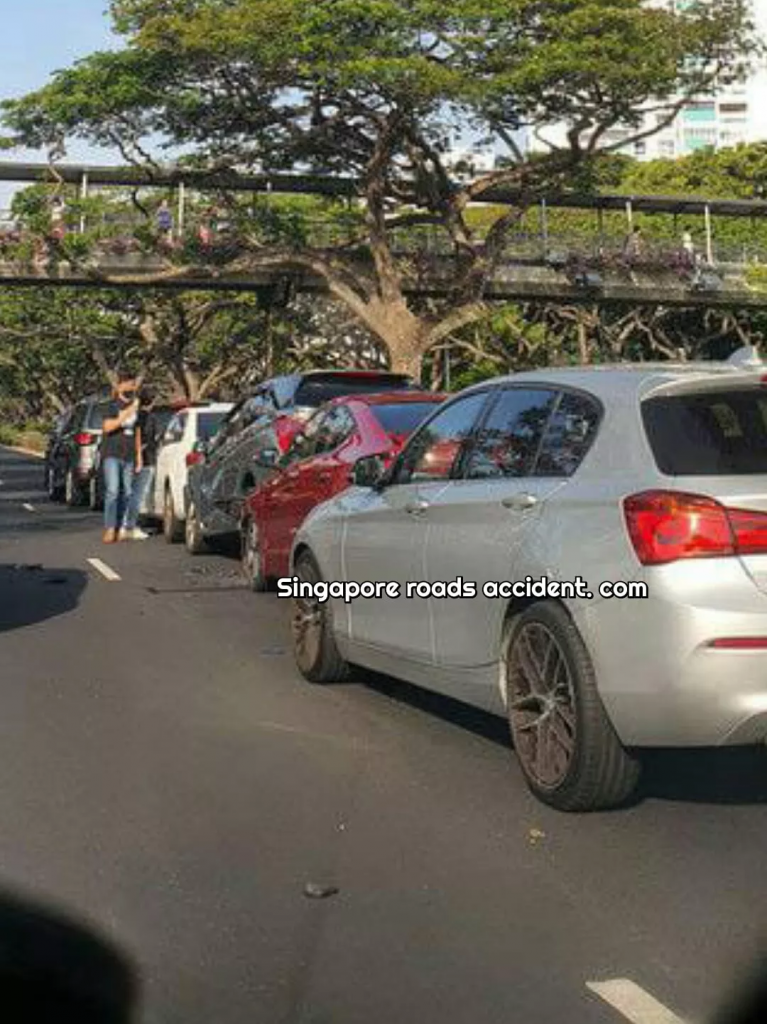 The Straits Times reported that some 15 onlookers tried to help those affected by the crash.
---
Advertisements
---
Since the accident occurred on the rightmost lane, there was only some slight traffic congestion.
1 Driver Conveyed to Hospital
The police said they were alerted to the accident at 9.21am.
They stated that a 47-year-old female driver was conveyed to the hospital while conscious.
Two others had minor injuries but declined assistance and did not wish to be sent to the hospital.
Police investigations are ongoing.
Follow the 2-Second Rule
The horror crash at Tanjong Pagar has reminded us that negligence on the road can often be very costly.
Following the 2-second rule is one of the many ways in which we can practise safe driving.
Here's how the rule goes:
Observe the vehicle ahead of you go past a signpost, under a bridge, or past some other reference point. Then speak out: "Only a fool breaks the two-second rule."
---
Advertisements
---
If you finish the sentence before passing the same point, that means you're too close to the vehicle in front of you.
Following this simple rule can help you avoid crashing into the vehicle ahead if it suddenly comes to a halt.
Feature Image: Lianhe Zaobao
Like writing? Goody Feed is looking for writers! Click here for more info!