An avid fan of McDonald's Bandung Soft Serve? Well, you're in for a real treat.
On 2 January 2021, the fast food giant unveiled the delectable dessert on their Facebook page, alongside the equally delectable caption:
"Enjoy a rosy start to the new year with refreshing favourites! The Bandung desserts are back at all Dessert Kiosks."
From the looks of it, 2021 has certainly started on the right note.
McDonald's S'pore Has Brought Back Bandung Soft Serve in Their Dessert Kiosks
McDonald's Bandung Soft Serve is back, and it's looking better than ever.
In a Facebook post on 2 January 2020, McDonald's unveiled the return of the fan favourite – a treat which promises a "rosy start to the year".
Choose from a conventional cone or a twist-styled cone – both of which, I should mention, do utmost justice to the flavour.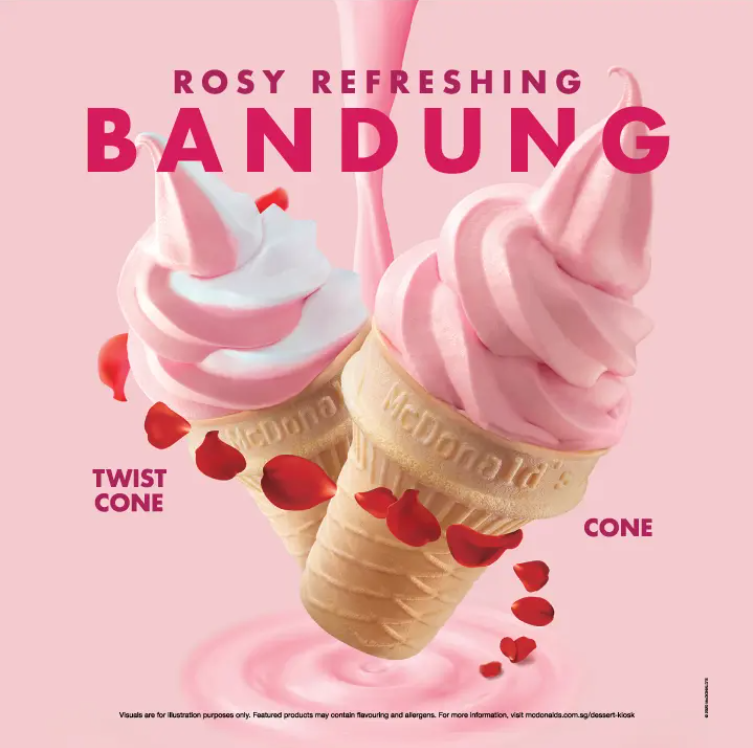 Alternatively, you can also go for their rose-flavoured McFlurry or the new Bandung Strawberry Sundae.
Be warned though; it may come across as incorrigibly sweet.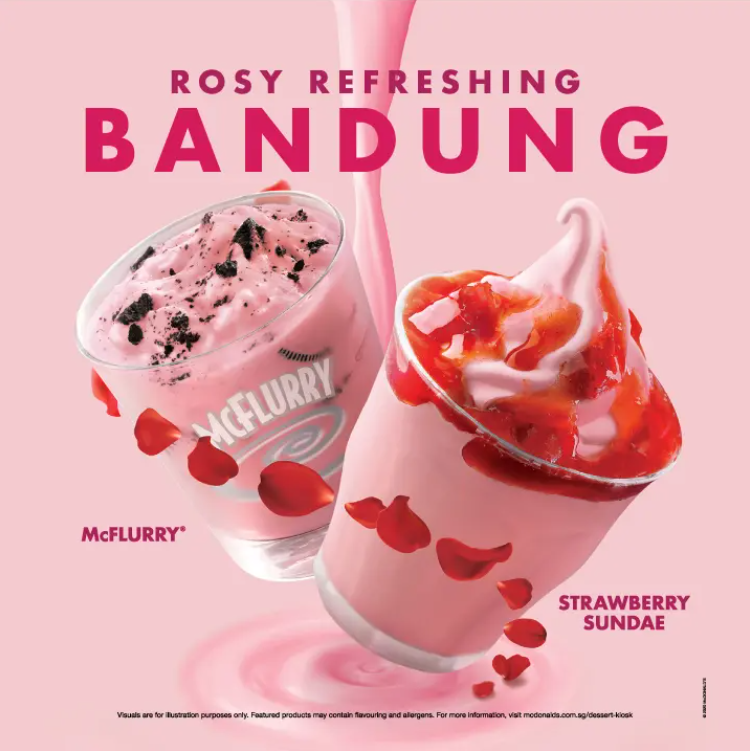 But of course, if sugary things float your boat, by all means go ahead.
Just remember to dine beside your significant other, because chances are; your words are going to become extra sweet.
Mala Shaker Fries
At the same time, you can indulge in McDonald's all-new Mala Shaker Fries.
Touted to be the "best fries from McDonald's so far", or at least in our colleague's eyes, the Mala Shaker Fries purportedly smell like a butterfly and sting like a bee.
---
Advertisements
---
Here's what our stoked colleague has to say about the spice behemoth, a product which has, I would imagine, reduced the toughest of men to tears.
"The mala game only started when I take a bite of this little hot potato."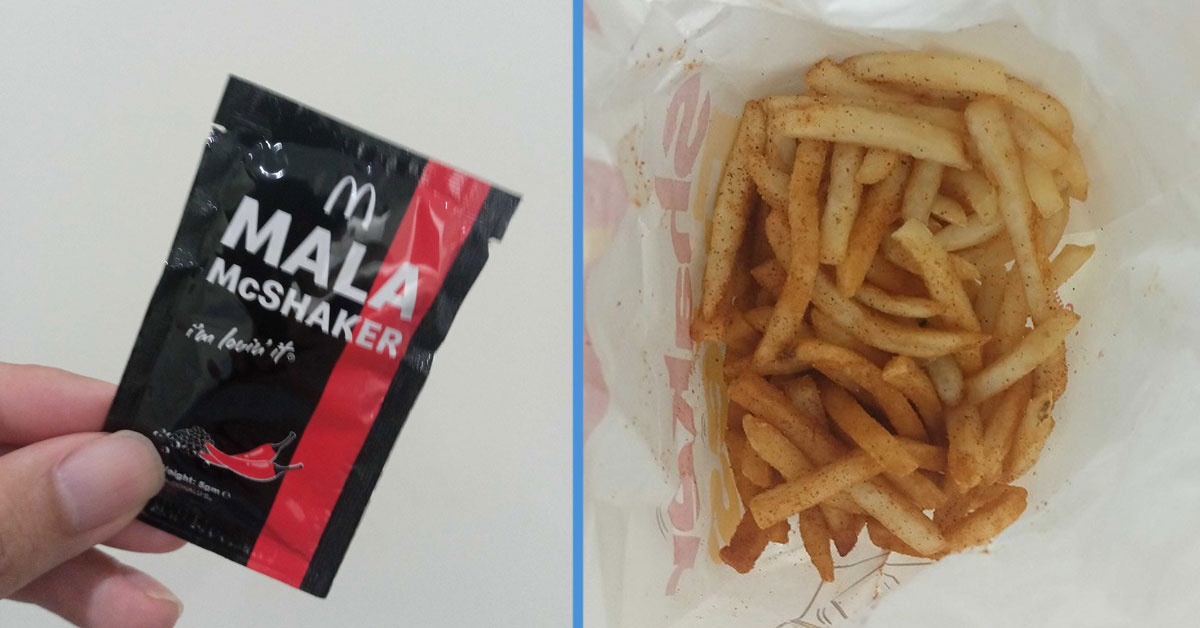 "And when I said little hot potato, I meant it; all it took was just one piece of the fries, and a few seconds later, my tongue was numbed.
"It was so salty that I felt like I've hit my daily sodium intake with that little potato, but I decided to leave all health advice to 2021 immediately because the numbing sensation is so authentic and almost addictive, I suddenly fell in love with the clown in yellow."
Or in other words? It's like Stockholm Syndrome, but "positive" and nestled within a French Fry.
---
Advertisements
---
Best Advice?
Usually, we would advise you to go for the Mala Shaker Fries and then enjoy a cold cup of Bandung soft serve, but we're not sure how that combination would work out for your digestion system.
After all, we've had diarrhoea for less.
But we'll leave that to your discretion, because in the end…
Both products are undeniably worth a try.
Featured Image: McDonald's Singapore
---
Advertisements
---
Like writing? Goody Feed is looking for writers! Click here for more info!