McDonald's has really been on a roll lately. 
First, they announced the release of their special BTS-themed meal coming to Singapore on 27 May, much to the delight of K-Pop fans all around the island. 
And guess what? Now, they're releasing another whole new meal simply oozing with cheesy goodness, sure to satisfy your cheese cravings. 
Here's introducing McDonald's all new Chick 'N' Cheese Burger, slated to be released on 29 April!
McDonald's to Release New Chick 'N' Cheese Burger, Ha! Chicken Drumlets, Pizza McShaker Fries From 29 Apr
The new meal consists of the Chick 'N' Cheese Burger, Ha! Chicken Drumlets, and Pizza McShaker Fries. 
Who says the iconic cheese pull can only be found in cheese pizzas? McDonald's new Chick 'N' Cheese burger (from $6.40 a la carte) promises you the joy of gooey, stringy cheese with each bite.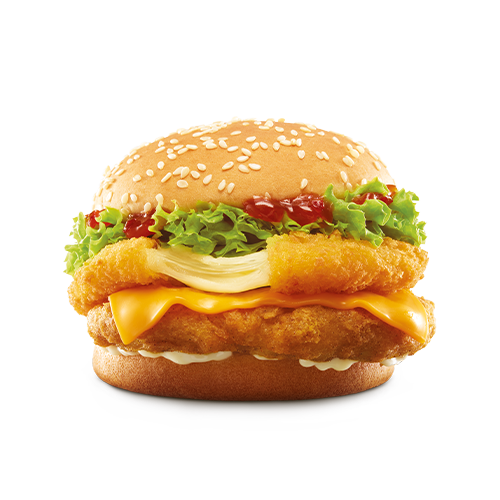 The heavenly combination of a crispy chicken patty and a mozzarella patty sure sounds like heaven for all you cheese lovers out there. (Let's be real, who doesn't like cheese?) 
Complete with a sweet tomato chilli jam that complements perfectly with the fillings, you'll want to sink your teeth into this burger and let all that sumptuous goodness sink in. 
Of course, having demolished that delicious burger, you'll want to load up with sides too!
Simply ask and you shall receive—McDonald's has whipped up two mouthwatering sides for an added serotonin boost: the Ha! Chicken Drumlets (2pc) and Pizza McShaker Fries (from $2.40 and $3.50 respectively).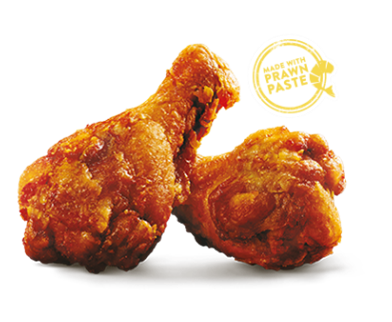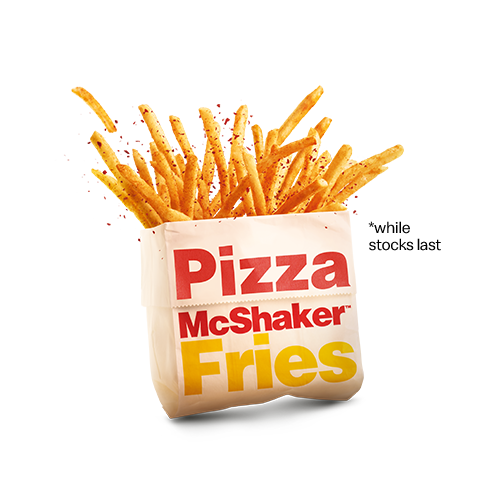 The Ha! Chicken Drumlets are reminiscent of the well-loved fried prawn paste chicken (har cheong gai) served at zi char stalls, with a savoury and crispy coating of prawn paste alongside a mild caramelised chicken flavour. 
As for the Pizza McShaker Fries, the name says it all—the aromatic fragrance of oregano, basil, vegetable and tomato all in one mouthful. It simply can't get any better, you may think.

Oh, but it does get better!
---
Advertisements
---
If you wish to share this delicious goodness with your loved ones and friends, McDonald's has got you covered with their Happy Sharing Box, which consists of the classic Chicken McNuggets and the Ha! Chicken Drumlets.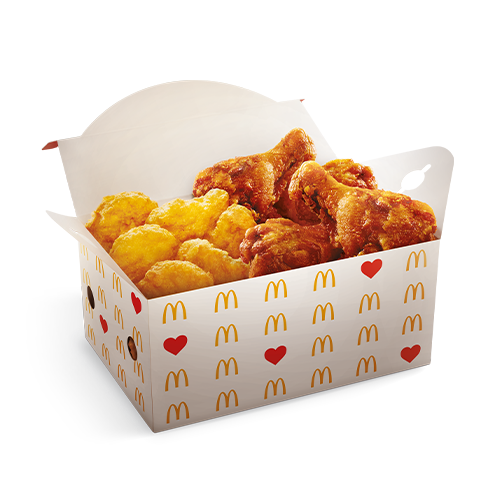 This savoury crisp goodness calls for a time of sharing and bonding with your loved ones, so make sure not to miss this one. 
All of these new items will be released this Thursday (29 Apr), so be sure to mark your calendars and get ready to head on over to your nearest McDonald's when the day comes. 
Calling All TikTokers and Instagrammers! 
From 29 April to 13 May, McDonald's will be launching a TikTok Hashtag Challenge—#LevelUpwithMcD.
You can rap, sing, or dance along to their TikTok video, and the five best entries will stand a chance to win $200 worth of McDonald's vouchers. So it's time to get your groove on and showcase your creative streak!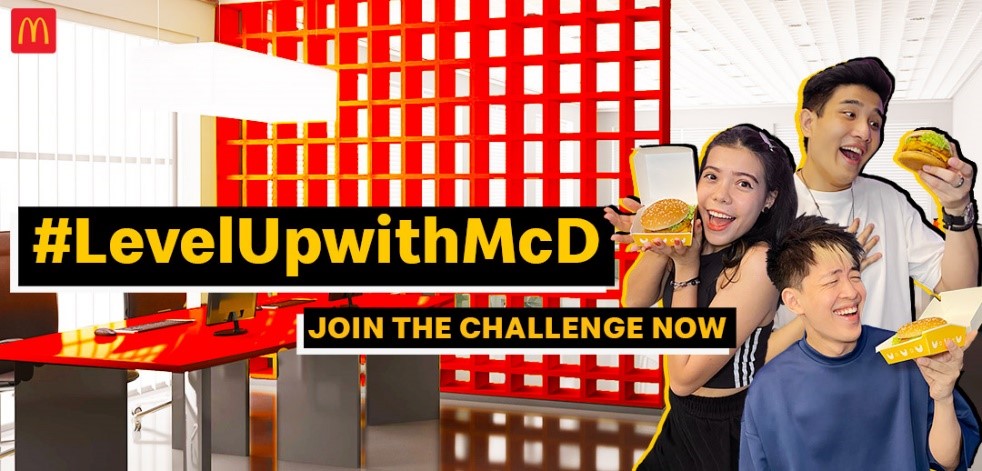 If your preferred turf is Instagram, there's something for you too.
McDonald's is collaborating with local photographer Arian Teo (@arianteo) to give your basic selfies an added boost. Simply take a selfie with the Pizza McShaker Fries, tag @mcdsg on Instagram, and hashtag #LevelUpwithMcD. This starts from 3 May.

---
Advertisements
---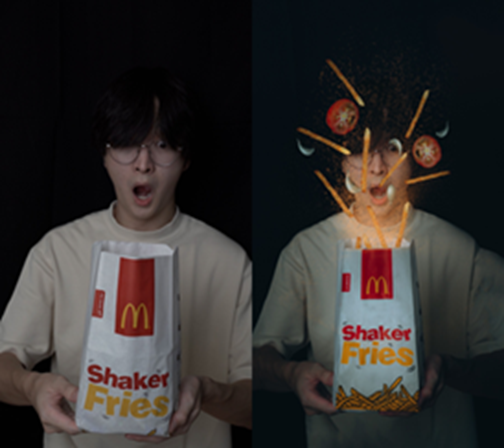 Keeping the Morning Blues Away With Mac's 
From 29 April to 9 June, the classic Sausage McMuffin with Egg is going to be a part of McDonald's Breakfast McSaver Meals.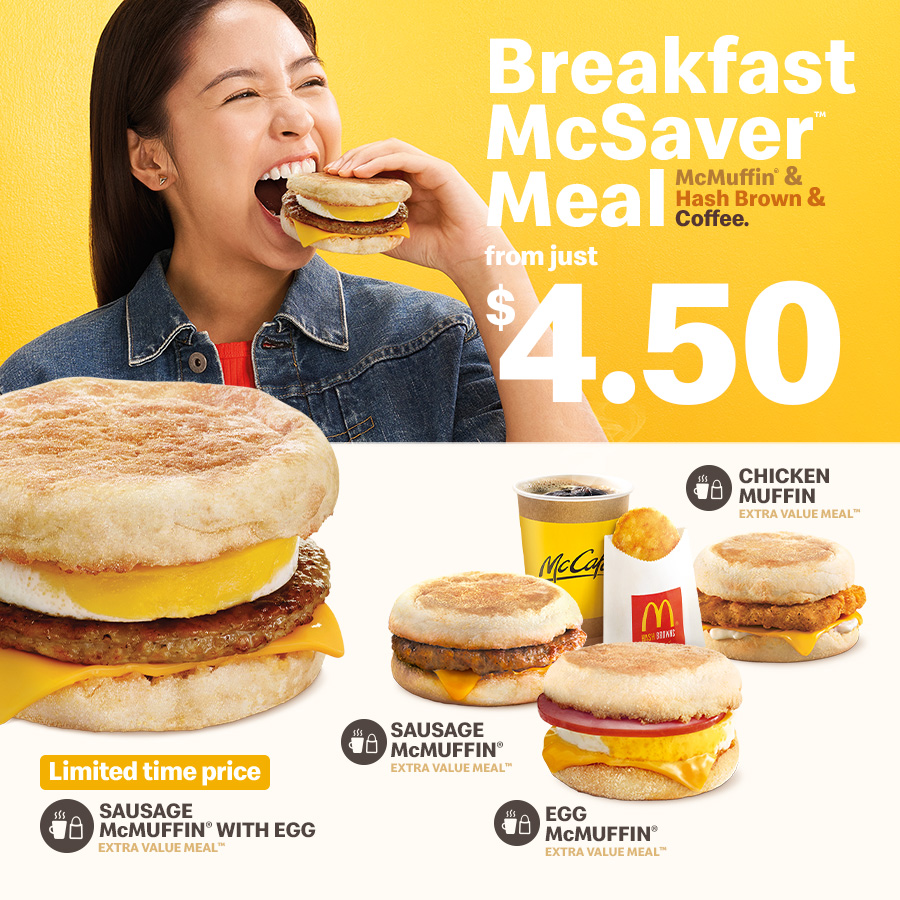 You can choose between the Egg McMuffin, Sausage McMuffin, Chicken Muffin, or Sausage McMuffin with Egg, along with a Hash Brown and a piping hot McCafe Premium Roast Coffee or Tea to make your mornings just that little bit better. 
This deal is available on all seven days of the week and even during public holidays, so be sure not to miss out on it!
---
Advertisements
---
Feature Image: McDonald's Singapore
Like writing? Goody Feed is looking for writers! Click here for more info!