---
Advertisements

---
Want to make some quick cash?
Instead of scrolling obscure job listings or joining strange telegram investment groups, how about assisting criminals with their escape?
Just kidding. You could make a windfall, but as the Chinese saying goes, nothing escapes from heaven's wide meshes. You'll probably get caught.
It's true – two men were sentenced in a district court on Thursday for helping a couple allegedly involved in a $32 million scam flee Singapore.
The $32 Million Scam
If you were anywhere on the internet recently, you would have heard of the $32 million luxury goods scam.
Haven't heard about it? Well, let's get you up to speed.
Kevin Pi Jiapeng and his wife, Pansuk Siriwipa, both 27, are accused of being involved in a $32 million scam to cheat Tradenation and Traceluxury customers between January and June this year.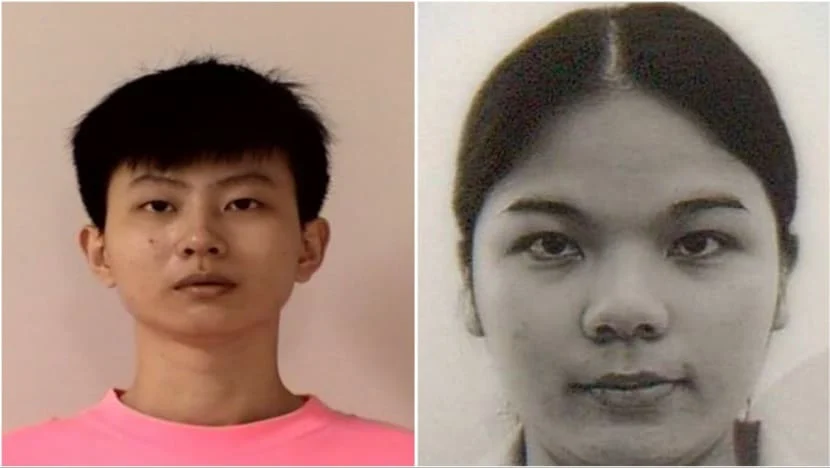 The couple allegedly duped victims into purchasing watches and luxury handbags, only to leave the goods undelivered.
That's redefining ghosting.
The couple subsequently fled Singapore on 4 July, prompting arrest warrants and Interpol red notices to be issued against them.
The husband and wife were eventually arrested in Malaysia and returned to Singapore on 11 August. Watch this video to find out how exactly Singapore's Bonnie & Clyde were caught (hint: they were sabo-ed):
---
Advertisements

---
The two men who assisted the couple in fleeing Singapore illegally had pleaded guilty to doing so, and were thereafter sentenced to a year's jail each.
How the Escape Unfolded
More information about how the escape unfolded has been revealed in court.
The two men, Mohamed Alias, 40, and Mohamad Fazli Abdul Rahman, 38, had worked for the same logistics company in Malaysia.
On or around 3 July, Fazli's acquaintance, known only as "Anson", had asked Fazli to assist in smuggling a pair out of Singapore into Johor, via the Tuas Checkpoint on 4 July.
Fazli agreed to find a driver to smuggle the pair into Johor, in exchange for RM16,000 (S$5,030).
The driver Fazli eventually settled on? It's his fellow co-worker, Mohamed Alias.
Mohamed Alias was a lorry driver, and his job scope included making deliveries from Malaysia to Singapore. When approached by Fazli, he agreed to help the couple leave the island in exchange for a fee.
Join our Telegram channel for more entertaining and informative articles at https://t.me/goodyfeedsg or download the Goody Feed app here: https://goodyfeed.com/app/
On 4 July, Mohamed Alias drove a Malaysian-registered lorry to a self-storage facility in Ang Mo Kio to perform a delivery. He shared his location with Fazli who instructed him to wait for the couple there.
Singapore's notorious fraudster couple later boarded the lorry and initially sat at the passenger seat.
---
Advertisements

---
Nearing Tuas Checkpoint, Mohamed Alias told the pair to hide in the lorry's container compartment. Upon reaching the checkpoint around 7:30pm, an immigration officer performed a standard clearance for the lorry to leave Singapore.
No spot check was conducted on the container of the lorry, said Deputy Public Prosecutor (DPP) Sarah Thaker.
Mohamed Alias contacted Fazli upon their arrival in Johor.
The prosecutor added, "On Anson's instructions, Fazli told Alias to alight Pi and Pansuk at a flyover near Johor Checkpoint… Pi and Pansuk were subsequently picked up by an unidentified driver."
Fazli received the RM16,000 from Anson via bank transfer the following day. Fazli handed RM11,000 in cash to Mohamed Alias.
In the course of police efforts to track down the fugitive couple, the two men were traced, leading to their arrest.
---
Advertisements

---
Mohamed Alias was arrested on 14 July, while Fazli was caught only 15 days later. Both were charged later in a Singapore district court.
The two men both did not have lawyers representing them.
On Thursday, the DPP urged the court to sentence each man to a year's jail, adding that "the harm caused was substantial – two persons who were under investigations for serious offences were thereby aided to leave Singapore illegally."
The two men in their mitigation pleas told the Court that they have family members to support back home in Malaysia.
The Couple's Trial
Pi and Pansuk first appeared in Court on 12 August, when they were each handed three charges – two for cheating and one for leaving Singapore ilegally.
---
Advertisements

---
Their pre-trial conference has been fixed for 11 October.
Read Also:
Featured Image: Shin Min Daily News 新明日报 + Instagram (Siriwipa Pansuk)

Here's why a 4-day workweek might finally really be possible in Singapore soon:
Read Also: