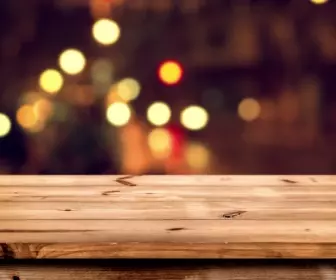 For the older generation, Facebook is bae; that's where you complain about the ruling party and give a Like to anything the opposition parties say even if they don't make sense. Boomers openly embrace it, Gen-X secretly love it, millennials used it to stalk their friends while Gen-Z thought Facebook is a book found in libraries.
That's because the younger people live in a digital world known as TikTok, the short video platform that uses AI to keep users engaged.
TikTok's grandparents have been in the crosshairs of governments all over the world, and they've survived all the shots fired from Ah Gong or Uncle Sam by changing their platform to follow each country's laws.
---
Advertisements

---
And TikTok, being the new kid on the block, is now in its infant stage on its battle against the authorities, and it's facing someone who makes decisions so fastly, you can hardly see his orange hair before decisions are made: President of the United States Donald Trump.
Trump Considering Banning TikTok
Before you go, "Wait, what?! HOW CAN?!", hold your horses because a ban of such a platform in a country isn't as rare as influencers posting anything informative.
TikTok has been banned by India, but it's not because YPs are dancing too much on the app: the country banned dozens of Chinese apps, citing security concerns.
Just think of it as Huawei; there are no real evidence of espionage by the apps except allegations that the apps are "engaging in activities that threatened national security and defence of India."
---
Advertisements

---
Japan appears to be floating the idea, too, after a group of Japanese lawmakers (think of them as MPs in Singapore) reportedly intend to submit a proposal by September to block several Chinese apps.
But now you should be wondering: Why block TikTok, when there are many other Chinese apps like Weibo or Taobao?
Well, Tiktok is considered one of the first Chinese social media app to gain mainstream and popular use outside of Chinese. It's known as Douyin in China, but renamed as Tiktok for the global market and supposedly used servers from outside of China to gain trust internationally.
Still, that didn't help; the Trump administration hasn't been a fan of the app, though Trump himself might think that the app is an alarm clock.
But they cannot anyhowly ban the app, so in recent days, Mr Trump is working on several ways to keep American dancers away from the app—one of which is to add Tiktok's parent company to the "entity list", the very same list that Huawei is in.
Yesterday (31 July 2020), Trump told reporters that they've a couple of options to keep Tiktok away from the US, saying, "We may be banning TikTok. We may be doing some other things. There a couple of options, but a lot of things are happening. So we'll see what happens."
So what does it have to do with Microsoft?
Tiktok's parent company is ByteDance , a Chinese multinational internet technology company headquartered in Beijing, and it's valued at a whopping USD$100 billion. Other than Tiktok (and Douyin in China), the MNC has many other digital products, with the most popular ones being in China.
---
Advertisements

---
The company's unique selling point is its AI technology: they invested so much in AI, they could once write original news articles within two seconds.
You can watch more about Tiktok and its AI here:
So what's the solution to keep Tiktok in the US?
By reducing its links to China, and increasing its affiliation with US. Or to be more specific, a US company.
I have a Tiktok. I have a Microsoft. Urgh, MicroTiktok~
Tiktok appears to have known about this problem long before Trump's announcement, and it's alleged that they've been talking with non-Chinese investors like Sequoia Capital, SoftBank and General Atlantic to buy a majority stake in the app, which'll turn it into a non-Chinese app.
The problem, of course, is the cost: firstly, ByteDance is a private company so revenue and whatnot aren't published openly every quarter, though it's reported that the firm had a revenue of USD$20 billion in 2019.
---
Advertisements

---
And that's when Microsoft, the second largest company in the world based on market value, comes in.
An unidentified source has said yesterday that Microsoft is in talks to buy Tiktok. Microsoft, however, declined to comment.
Tiktok didn't deny or confirm the allegation, saying, "While we do not comment on rumors or speculation, we are confident in the long-term success of TikTok."
So, would we be seeing Microsoft's first foray into the social media industry, disrupting one that Facebook has been dominating for years?
If so, that would be interesting, because unlike Google that has tried with Google+, Microsoft, with its default apps in Windows, could pose a real threat to Facebook.
---
Advertisements

---
It's also reported that the administration could soon announce a decision ordering ByteDance to divest its ownership in TikTok.
I don't know about you, but I'm certain Mark Zuckerberg is now counting his coins and wondering how much to bid for it.
Because if you're watched our videos (subscribe to our YouTube channel here lah), you'd know that Facebook has once tried to create a Tiktok clone and failed quite badly.