---
Advertisements

---
You may think that the appearance of the three Spider-mans in No Way Home is the best crossover yet. Well, you're wrong.
But wait. Actually, you're right because how epic could two mascots meeting possibly be? And no, this did not happen in a movie.
Think of a real-life Ronald McDonald meeting some person dressed up as a Sesame Street character. This is what it's more like.
So…the Mixue mascot and the Douyin Frog have finally met, and I guess you could say that how it played out seemed a little cringey.
Mixue Mascot and Douyin Frog(s) Crossover
The mascot of Mixue, a Chinese bubble tea shop founded in 1997, also known as the Snow King, does make appearances at Paya Lebar MRT Station from time to time.
But on Thursday (25 May), Snow King had a special guest…or should I say, two special guests.
The special guests were…drumroll please…the Douyin Frog—two of them.
TikTok videos of Snow King and one of the Douyin Frogs were uploaded up to various shenanigans.
In a video uploaded by TikTok user @fifibunnie which has garnered 26,900 likes, the Douyin Frog was seen chasing Snow King outside Paya Lebar Square.

Like they were playing catching, crowds of people watched as the Douyin Frog tried to tag Snow King.
After being tagged, Snow King fell to the ground, and Douyin Frog jumped on top of him and slid to his side before they both stood.
---
Advertisements

---
And it seems that another frog emerged, as two of these Douyin Frogs were seen attacking Snow King in another video uploaded by user @tansk76, with one of them shaking its butt before launching blows at Snow King.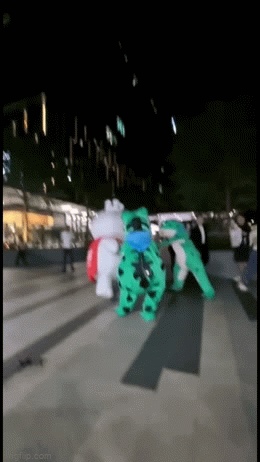 The caption said the location for the next appearance of Douyin Frog would be at Northpoint Mall in Yishun, and true enough, it showed up.
But another video uploaded by the same user showed Snow King and one of the frogs getting in their feels as a busker performed "The Reason" by Hoobastank.
Who on Earth Are These Mascots?
As mentioned, Snow King is the face of Mixue. But who is the Douyin Frog?
The frog costume the Douyin Frog wore was made famous by Chinese social media platforms Douyin, the Chinese equivalent of TikTok and Weibo, in early 2022.
The costume became even more popular after a video of a Shanghai city official telling a street vendor wearing a frog suit to take it off went viral.
It was common for street vendors selling frog toys to dress this way before the trend popped off.
And before the intense fight between the frogs and Snow Kings happened in Singapore, they were already doing it in China.
Well, it's a free source of entertainment.
---
Advertisements

---
Snow King's Previous Appearances
Back in March, Snow King did not wear a stoic appearance like he did when running away from Douyin Frog.
He was, in fact, deflated. It was as if he was under the sun for too long, even sitting in one corner in his melted form.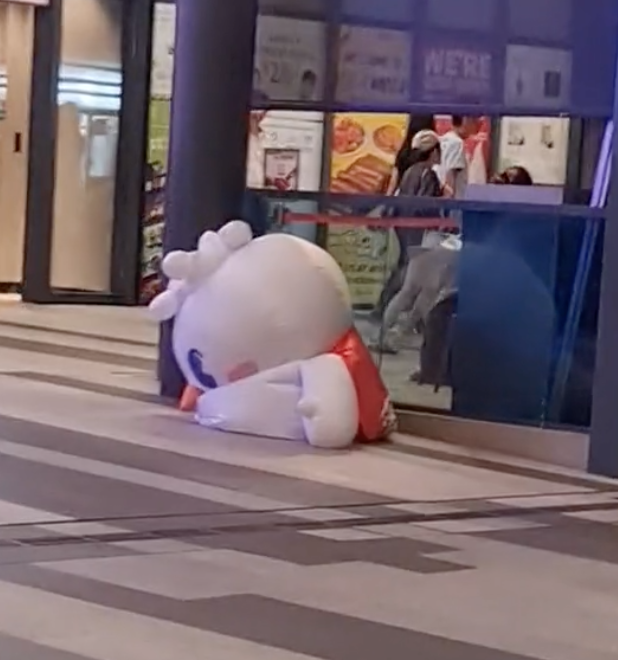 It makes us wonder why Snow King came out to entertain when he was having a bad day, but we respect his hustle.
At some point in a TikTok video of him, you could even see who was under the melted suit.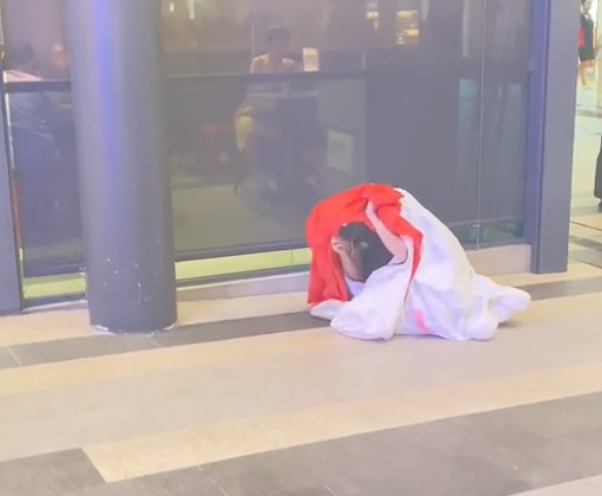 Before this, Snow King was also putting on a show at Paya Lebar MRT Station, dancing to a busker singing, before a random man ran up to hit him.
Snow King, unfortunately, fell before he could catch the man, which is probably why he was so down a few days later.
---
Advertisements

---

We can only wonder what else Snow King will be up to next.

Worker's Party just agree with PAP on something, but there's another reason why they did that. Watch this to the end and you'll understand:
Read Also: