---
Advertisements
---
We have all got lost as children and tried to find our parents in different ways. But in the age of technology, some might think there are other ways.
Like this.
Mystery of 'Mom' in Tampines Hub Directory Solved; It Was Indeed a Kid Searching for His Mom
A few days ago, this image went viral in Reddit: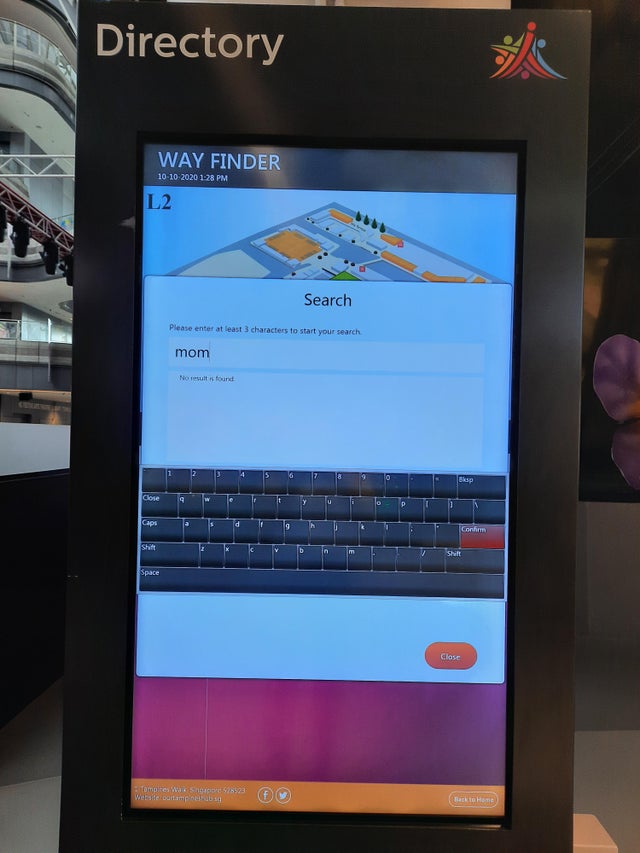 People then wondered what had gone on. Was it a kid searching for his or her mom?
Or, like what someone in Reddit mentioned, was someones sending a message to Ministry of Manpower, since people in Singapore usually use "Mum" instead of "Mom"?
Well, the mystery has been solved.
According to the Power 98 Love Songs official Facebook page, the original poster saw a young primary school boy aged around 11-12 standing in front of the screen trying to look for his mother.
And he was indeed searching for his mother with the directory.
Imagine the panic for the boy when the only result that popped up was "No result is found".
Luckily, the netizen who uploaded it assured everyone that the boy is safe and his mother had found him in the end.
Here's the post:
And interesting, someone said that if he had typed "mum", this would appear: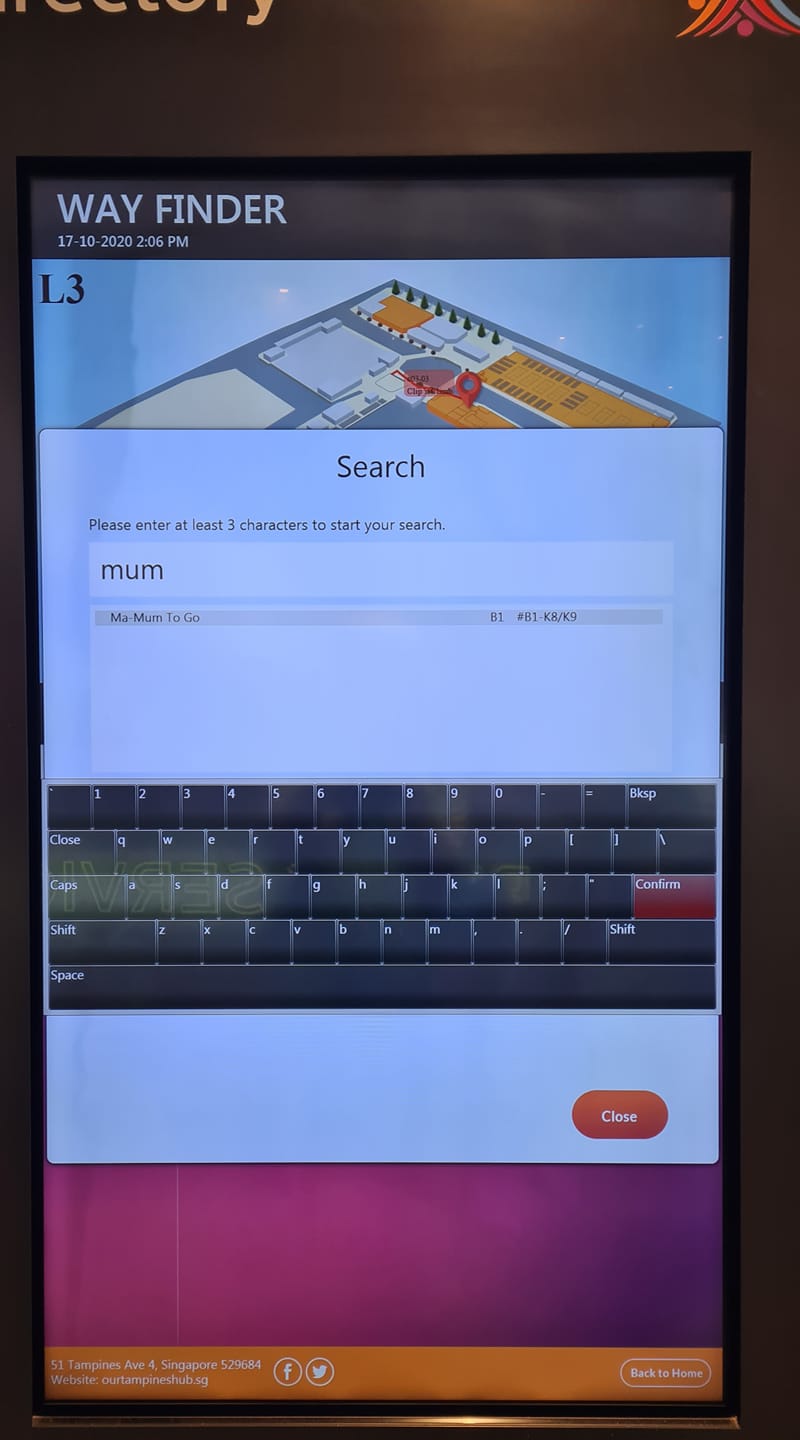 Well, it might still be the wrong way to find your lost mum but at least it leads you to somewhere.