---
Advertisements
---
When your government imposes a lockdown on you and says things like "this will be difficult for all of us", you might scoff, thinking of the large bed of cash they sleep on at night.
"How exactly are they suffering?" you may ask yourself. After all, they have a rather cushy position.
Some government leaders, however, are willing to put their money where their mouth is.
So, when they say the entire country will need to band together to fight the COVID-19 pandemic, they mean it.
M'sian PM & Ministers Will Donate 3 Months' Worth of Salaries to COVID-19 Relief Fund
To show their solidarity for frontline workers and Malaysians, Malaysia's Prime Minister Muhyiddin Yassin and his Cabinet ministers will forgo their salaries for 3 months.
The funds will be donated to the National Disaster Relief Trust Fund to cover COVID-19 related expenses, Mr Muhyiddin said yesterday (31 May).
This supports the notion that their battle against the pandemic requires a whole-of-government and whole-of society approach.
Earlier this month, the Malaysia government imposed a lockdown until 7 June to contain a rapidly escalating outbreak.
While they barred social activities, economic activities were allowed to continue due to the devastating impact that the first Movement Control Order (MCO) had on the economy last year.
According to Mr Muhyiddin, Malaysia lost RM2.4 billion each day during their first MCO in March 2020.
But since infections continued to shoot up, the government enforced a total lockdown from today (1 June) till 14 June.
Many businesses and workers will likely lose money as a result, which is why the government decided to show this act of solidarity.
But that's not all.
RM40 Billion Stimulus
Mr Muhyiddin also announced a RM40 billion (S$12.8 billion) stimulus package for the economy.
This includes the "Pemerkasa Plus" package, which offers cash aid of up to RM2,500 for households with monthly incomes of RM5,000 or less.
One month of wage subsidies for affected sectors worth RM1.5 billion will also be covered under the massive stimulus, benefiting 2.5 million workers.
RM1 billion will be spent to enhance healthcare services as well, including RM450 million to increase the capacity of stressed intensive care units in hospitals.
Infections Crossed the 9,000 Mark Recently
Last Saturday (29 May), the number of new COVID-19 infections in Malaysia hit a record high as 9,020 new cases were reported.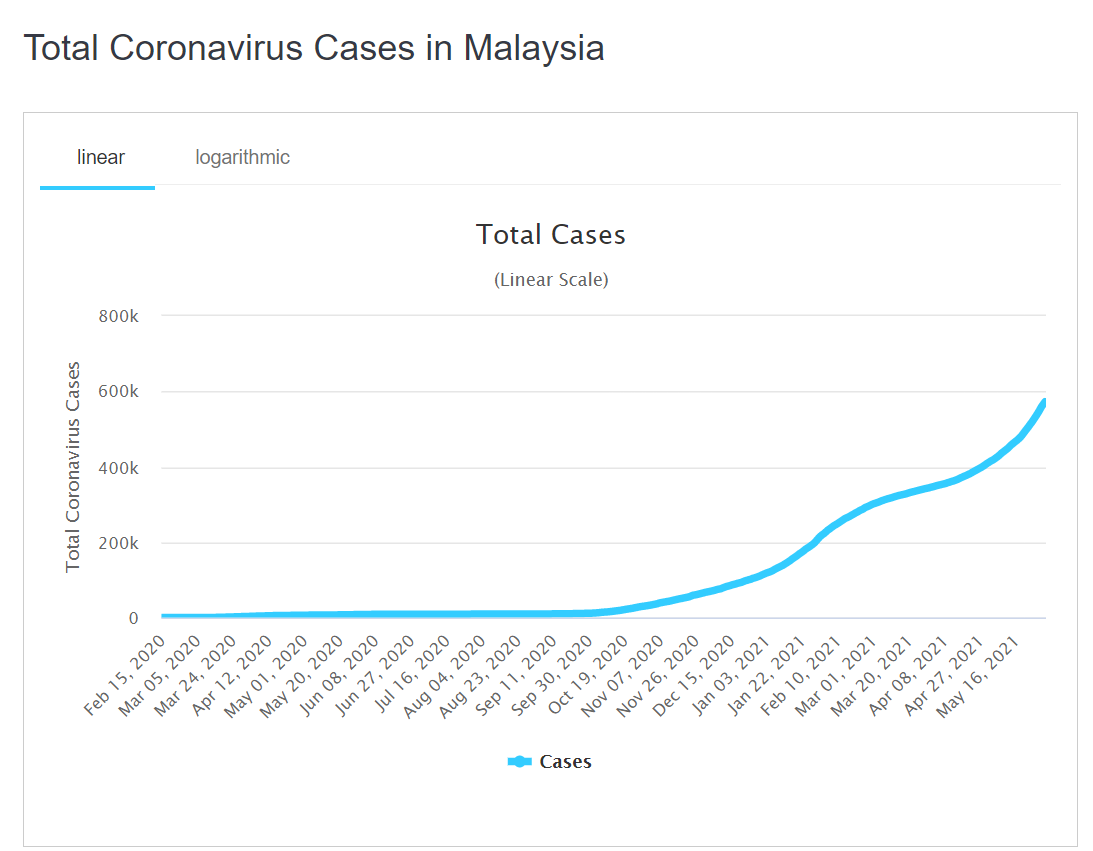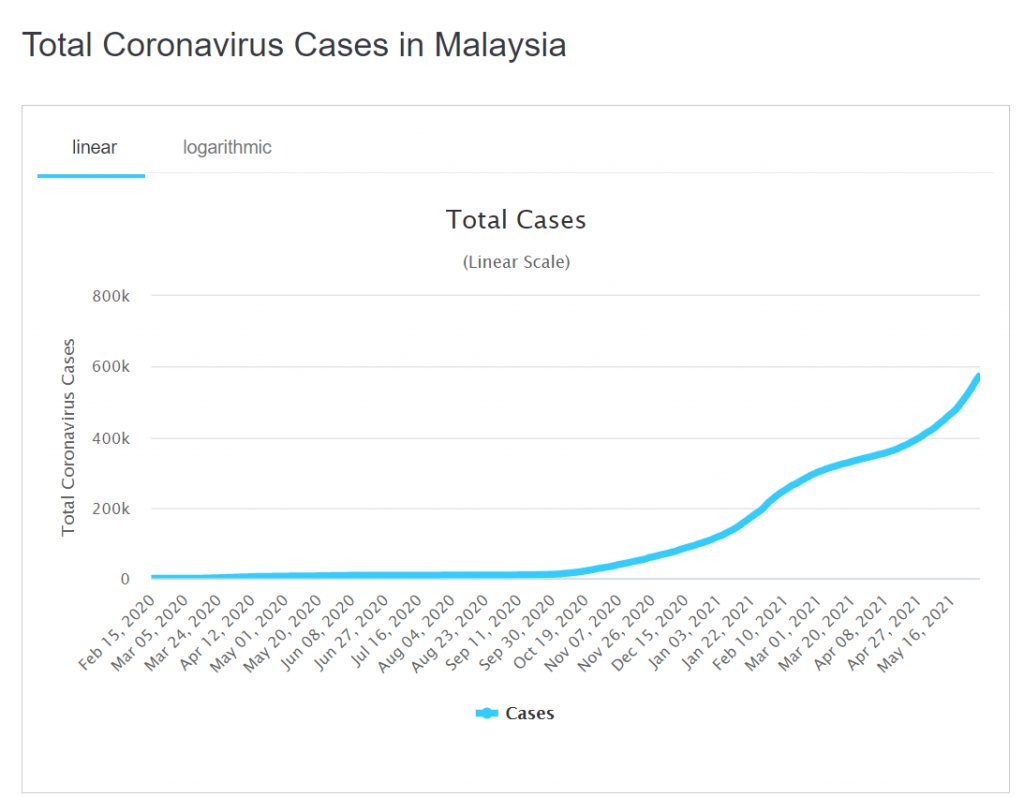 In May alone, more than 1,000 COVID-19 patients in Malaysia died.
Mr Muhyiddin urged Malaysia residents to stay at home and adhere to the Standard Operating Procedure (SOP) at all times.
"I pray that the pandemic that hit the country and the world to end soon. To all the frontliners, please remain strong. I know that you are exhausted from fighting the virus for over a year now," he said.
The Prime Minister also extended his condolences to those who have lost their loved ones to the disease.
Feature Image: S.O / Shutterstock.com
---
Advertisements
---