---
Advertisements

---
After the Causeway reopened on 1 April, Malaysians and Singaporeans alike flocked back to the dearly missed land where family and cheap prices awaited.
Most could be seen walking or driving vehicles across the border.
However, one Malaysian man left people shocked with his mode of transport: a bicycle.
Cycling Back to Batu Pahat
Mars Ong, 40, decided to travel back to his hometown in Malaysia via bicycle as he wanted to save on the cost of petrol which had recently spiked.
But what was even more shocking than his use of a bicycle was his intended destination of Batu Pahat.
For those who aren't too familiar with Malaysia beyond Johor Bahru, Batu Pahat is located further up north.
This brought Ong's journey to a whopping total of 134.8 kilometres, which he swiftly covered in just over four hours.
---
Here's Why We Might Not Need to Vote in Presidential Election 2023 After Tharman's Announcement:
---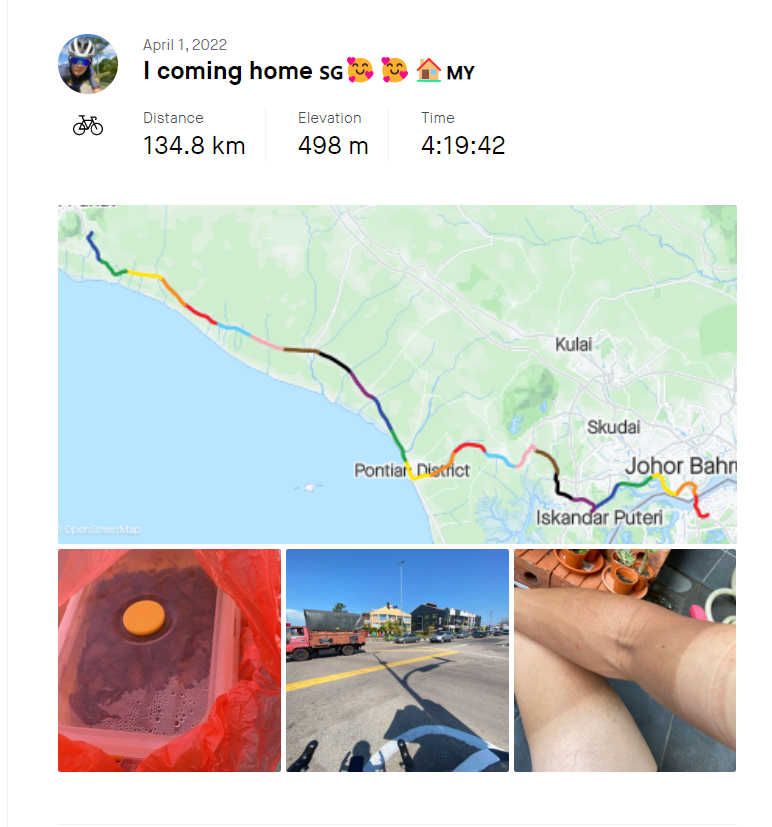 No Different from Pre-COVID Times
On 1 April, Ong shared a post on Facebook group, Singapore-Malaysia VTL travel exchange zone about his journey.
He shared that cycling into Malaysia felt the same as pre-Covid time. All he needed to cross the border was his passport.
He also open jio-ed any like-minded kakis to join him next time.
Thanks for the offer, but I don't think we can keep up with you.
---
Advertisements

---
Family Shocked that He Cycled Back
According to China Press, Ong had begun his journey at around 7am and arrived at his destination at around 1pm.
Apparently, his family was expecting his return home that day but they were unaware of his chosen mode of transport.
Upon realising he had cycled all the way from Singapore, they found his action "too crazy".
Understandably, they weren't the only ones shocked by Ong's journey.
While Ong was clearing immigration at the motorcycle lane, a Malaysian immigration officer walked into frame.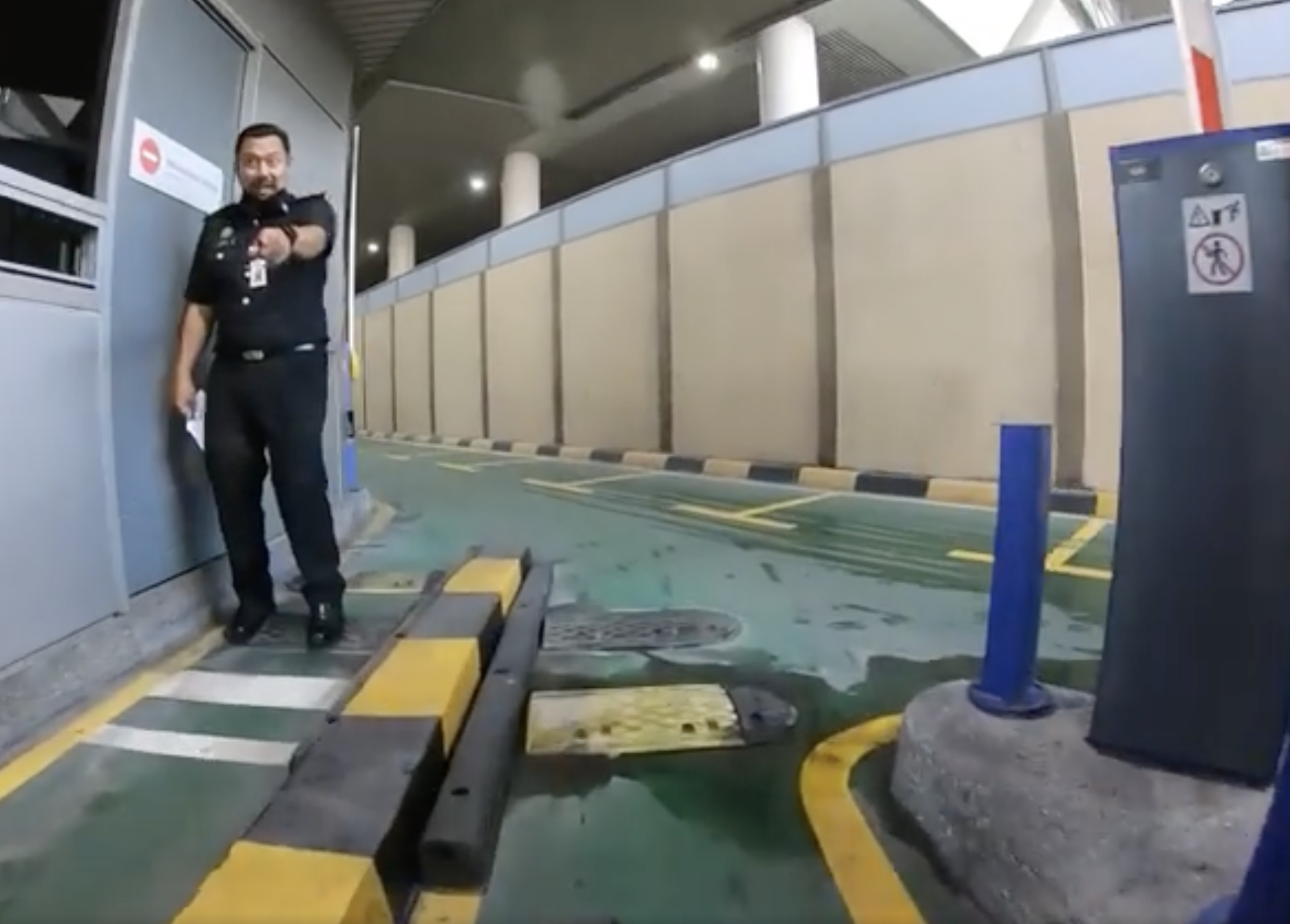 When Ong shared that he was on his way home to Batu Pahat, the officer was visibly shocked at Ong's choice of transport and pointed incredulously at his bicycle.
Five-Hour Journey
Including the breaks that Ong took along the way, the whole journey from Singapore to Batu Pahat actually took over five hours.
He had stopped at Pontian for a meal as well as made several pitstops to rest and rehydrate.
Ong also bought some of his wife's favourite fried carrot cake back home for her.
Join our Telegram channel for more entertaining and informative articles at https://t.me/goodyfeedsg or download the Goody Feed app here: https://goodyfeed.com/app/ 
Avid Cyclist
As the journey back to Batu Pahat is long, it requires much stamina and experience.
---
Advertisements

---
But Ong is no stranger to long cycling trips, often clocking impressive timings.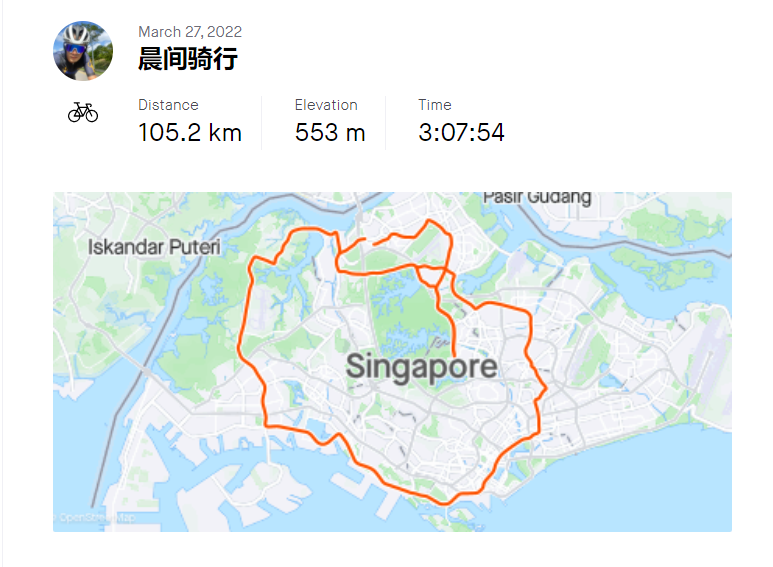 While in Singapore, he had attempted a similar length of distance within Singapore once, which might explain his confidence in making the journey across the Causeway.
Ong told China Press he had previously cycled into Singapore but typically returned to Malaysia by car.
Unsurprisingly, Ong has been cycling for six years and often participated in cycling events and competitions before the pandemic.
Even when the pandemic hit, he continued cycling during his time in Singapore.
In consideration of safety concerns, Ong will not return to Singapore completely by bicycle. Instead, his wife will drive him to Johor where he continue the rest of his journey to Singapore via bicycle, he said.
---
Advertisements

---
Ong also said he will still attempt to travel from Singapore to Batu Pahat by bicycle in the future.
Do Not Attempt Unless Experienced
If you are inspired to go on a long-distance cycling journey, Ong has some words of caution.
He said that one should not try without having ample cycling experience and physical stamina.
He added that there are some risks involved as cyclists may encounter sudden dangerous situations during the journey such as a flat tyre, cramps, etc.
Hence, he had to constantly monitor the bicycle's condition during the journey and remain alert on the road.
---
Advertisements

---
Positive Online Response
Currently, Ong's post on Facebook has gone viral with over 1,400 shares and 1,100 comments.
Many were in awe of his accomplishment and praised him for completing the journey.
Surely, Ong has left us all jaw-dropped and hopefully inspired to lead a healthier lifestyle.
Read Also:
Featured Image: Facebook + Strava (Mars Ong)