---
Advertisements

---
Last Updated on 2022-09-29 , 10:45 pm
When you go to a totally different country, you'll definitely not want to miss out on the local delicacies that you won't get to try in Singapore, right? Most people won't make a trip all the way to the other side of the world just to try McDonald's.
Well, as they say, when in Rome, do what the Romans do.
So when you're in Taiwan, eat what the Taiwanese people eat. Here are 8 foods that you must really makan when you're in Taiwan, if not you might as well not have made the trip at all.
Traditional Taiwanese Breakfast
For Singaporeans, a traditional breakfast would consist of 2 half boiled eggs, a toast and a cup of coffee. In Taiwan, a traditional breakfast consist of a pancake, with piping hot melted cheese and spring onion within the pancake. Sounds like a dream come true? I think it does!
Where to get: Yonghe Doujiang 永和豆漿, No. 30 Hankou Street, Zhongzheng District, Taipei
Oyster Omelette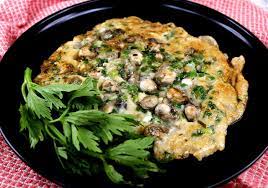 You'll be thinking that Singapore has oyster omelette as well, but get this, for the Taiwan's version, it's less oily, chewier and the chilli given is on the sweet side. A different taste from what we're used to but equally awesome!
Where to get: 365台湾小吃, 34, Hanzhong St, Wanhua District Taipei City, Taiwan 108
XXL Fried Chicken Cutlet 大雞排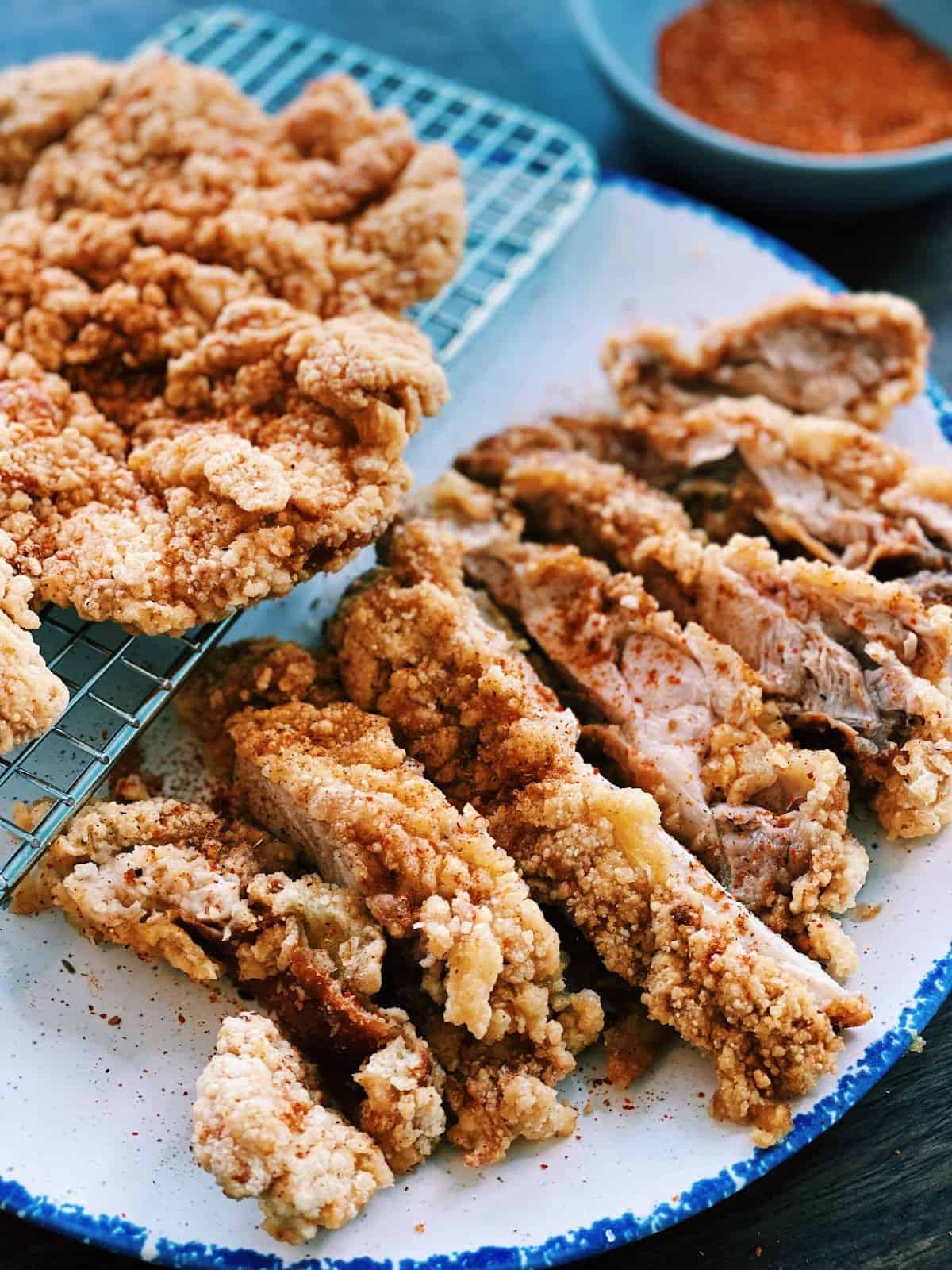 Eat this in Taiwan and you probably will not want to come back anymore. The glorious seasoning, together with the crispy and juicy cutlet, will probably have you screaming for more before you've even finished your first order. That's how good it is. Move aside, Korean chicken. Make way for your predecessor, XXL fried chicken cutlet.
Where to get: Hot-Star Large Fried Chicken (豪大大雞排), No. 36, Hànzhōng St (漢中街), Wanhua District, Taipei City, Taiwan 108  
Prince Cheese Potato 王子起司馬鈴薯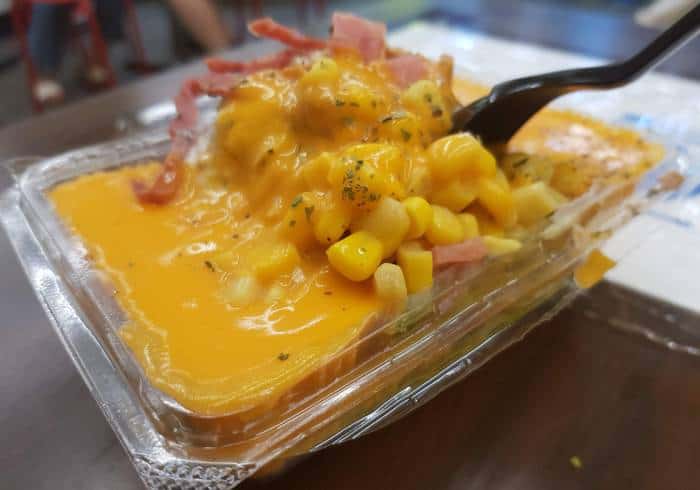 Potato lovers, you definitely wouldn't want to miss this. Imagine this, crispy potato heaped with bacon bits, ham, pineapple, corn, turkey, broccoli and egg inside a potato, and drowned in cheese. Trust us, we heard it's real.
---
Advertisements

---
Where to get: Prince Cheese Potato 王子起司馬鈴薯  
Big Sausage Wrap Small Sausage 大腸包小腸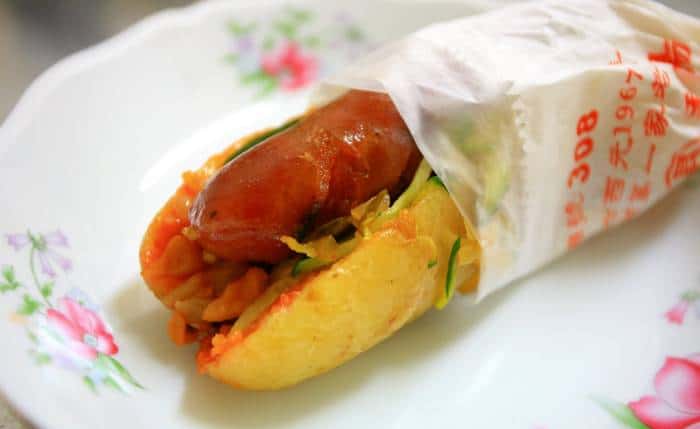 With such a catchy name, you can be sure that the food's going to be equally awesome. It's Chinese sausage wrapped in glutinous rice, together with lettuce, garlic and salted veg which just make the entire thing explode into flavours within your mouth.
Where to get: Fengjia Night Market (逢甲夜市), Fengjia Rd., Xitun Dist., Taichung City 407, Taiwan (R.O.C.)
Railway Bento 臺灣鐵路便當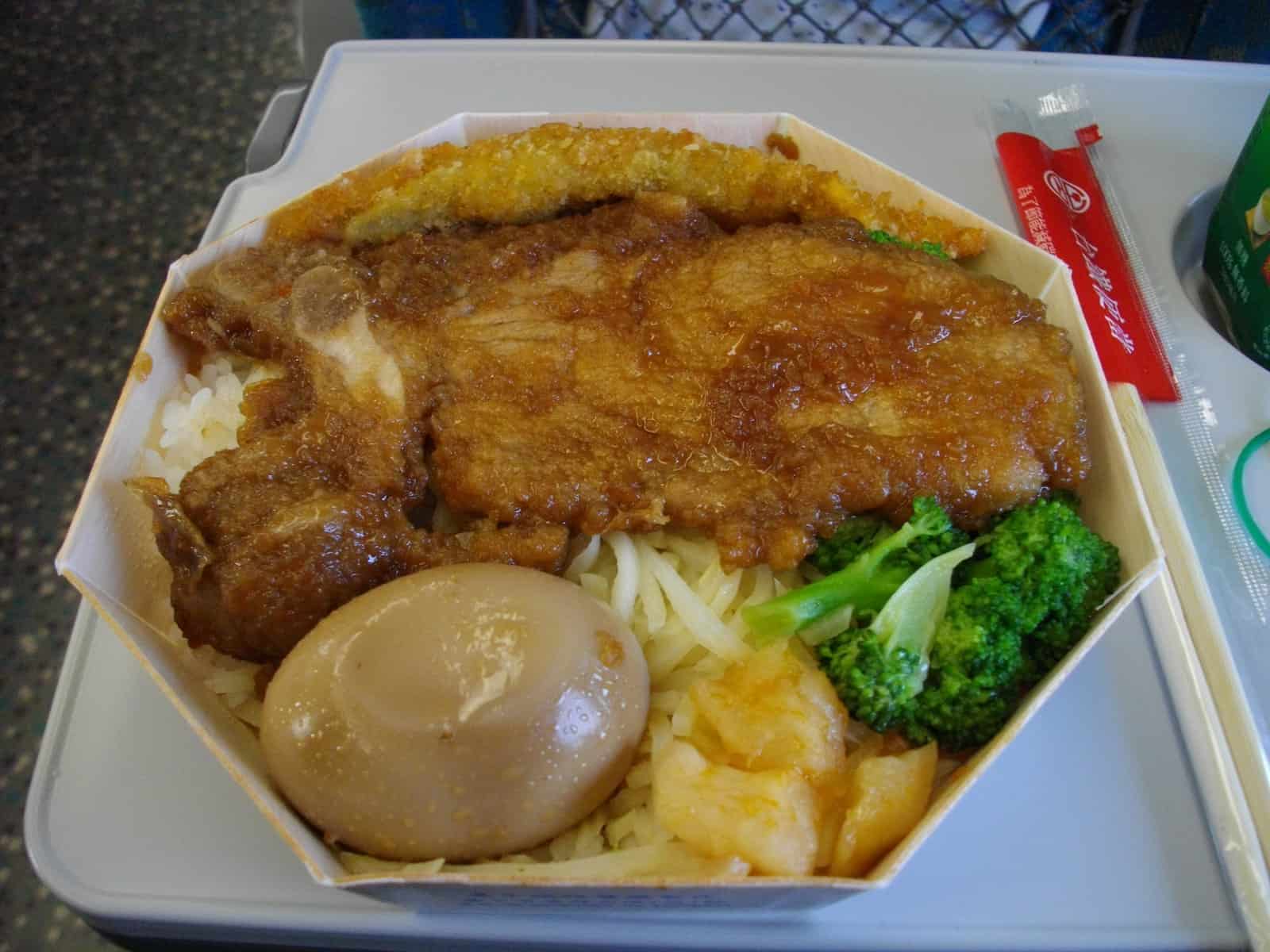 With rice, a huge pork cutlet, braised hard-boiled egg, fried shishamo, fish cake and steamed veg, you won't get hungry ever again while on your journey to another city.
Coffin Bread 棺材板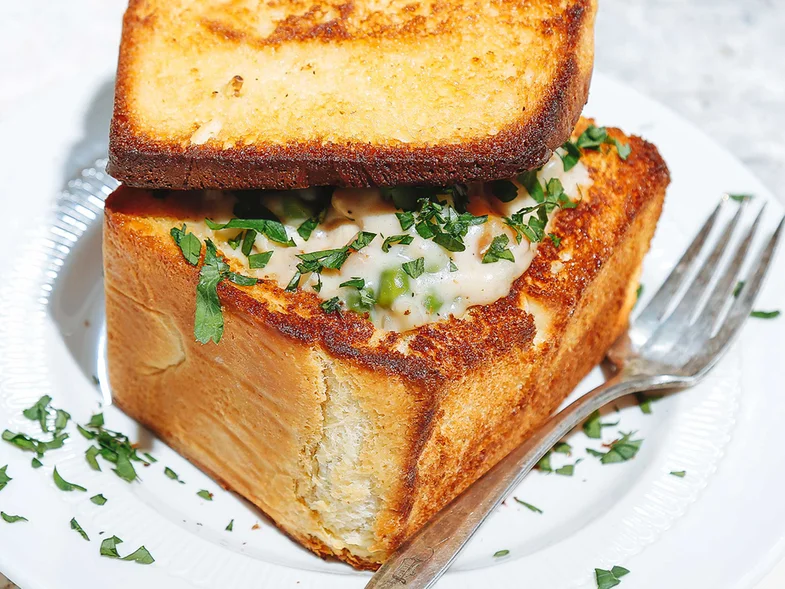 Imagine a thick deep-fried toast with the centre removed and replaced with succulent and savoury ingredients like meat, seafood or other juicy items, doused with liberal sauce. Are you drooling yet?
Where to get: Ziqiang Night Market (自強夜市), Ziqiang Rd, Ji'an Township, Hualien County, Taiwan 973
Taiwan Sun Biscuits 奶油太陽鉼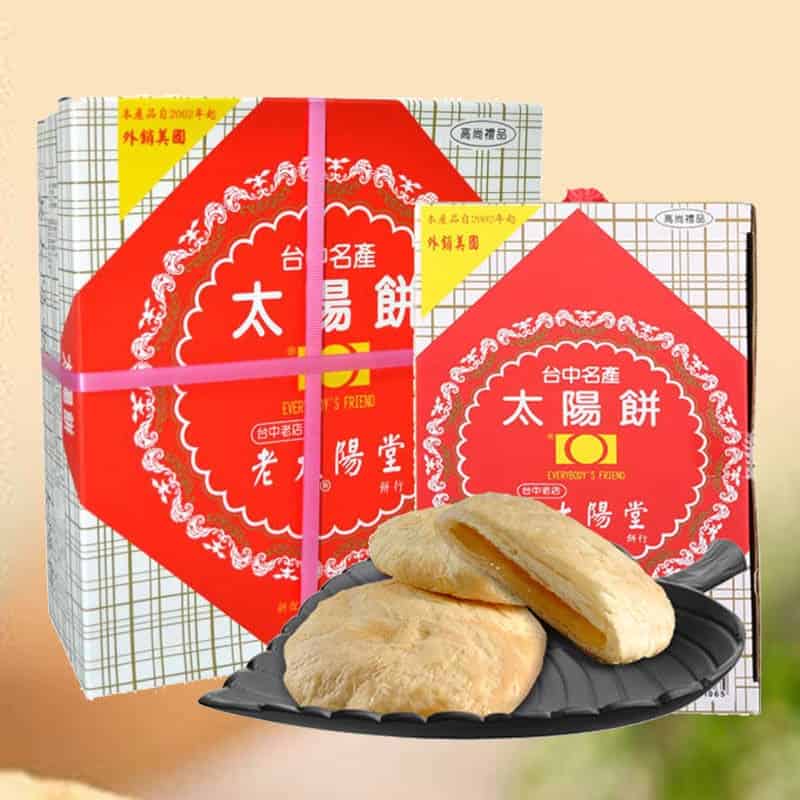 And how could we miss out on this when we're talking about Taiwan? If you've not gotten your hands on these tasty little buggers yet, try them out today. The normal sun biscuits are just that. Normal. But the butter ones, those will have you eating the entire box by yourself within a day.
Where to get: Le Cake Shop (李儀餅店), http://www.lecake.com.tw/
Featured Image: Saveur & Brian's taiwan
---
Advertisements

---

Singapore has nearly 6 million people now,and there's a big problem. It's not about overcrowding; it's something more serious:
Read Also: