---
Advertisements

---
Last Updated on 2023-05-31 , 8:15 am
Last time, Youtube couples crying in front of the camera announcing their breakup was way too familiar.
Some breakups turned plain ugly, like how Ryan and Sylvia of Night Owl Cinematics broke their silence on each other a year after they got a divorce and also did the same thing of crying in front of the camera to announce it.
However, Nas Daily, who recently broke up with his girlfriend Dear Alyne, uploaded a 12-minute video detailing their relationship and breakup, citing that this was the longest video he's ever posted.
Instead of ugly crying, the pair talked about what they liked about each other and why they had broken up, with montages of their experiences travelling and moments together.
The Video, in Detail
Nuseir Yassin, who runs Nas Daily, a Youtube channel, uploaded a nearly 13-minute video on Monday (22 May) of him seated in a dark room with his now ex-girlfriend Alyne Tamir, also known as Dear Alyne.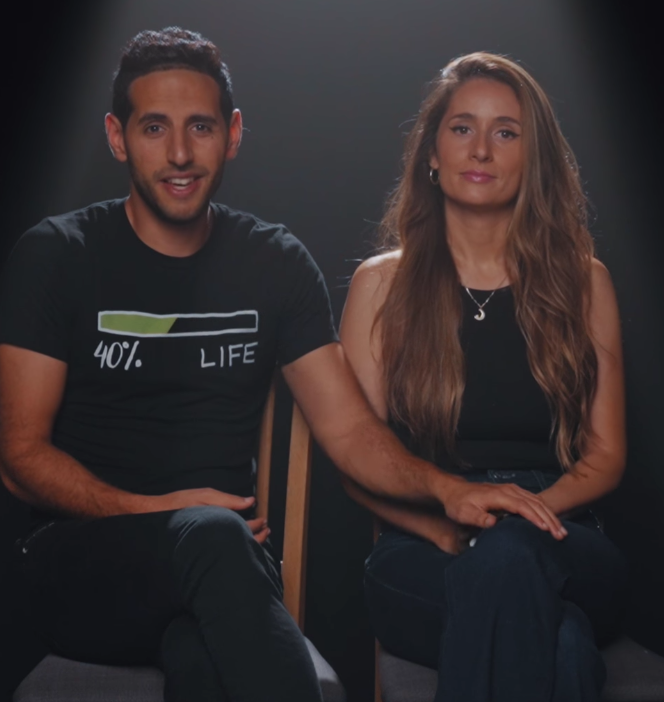 He starts the video by saying that they had an announcement to make, later asking Alyne if she wants to do it before she told him to do it instead.
He added that their six-year relationship is ending, calling their reason for breaking up "sad", but went on to detail the beginnings of their relationship.
The pair met in June 2016, when Nuseir was starting with Nas Daily, and Alyne had gotten out of a divorce. They met online, Alyne asking if he wanted to hang out.
He mentioned that he loved everything about her, including how she talked, her sense of humour, her kindness, her personality and looks, and her culture.
Alyne said she loved his ambition, curiosity, intelligence, perception and ability to communicate and connect with so many people, and still loves these things about him.
Nuseir highlighted that their first date happened over four days, with her staying at his place wearing his sister's clothes and eating his mom's food, and he did the "impossible" to make their relationship happen.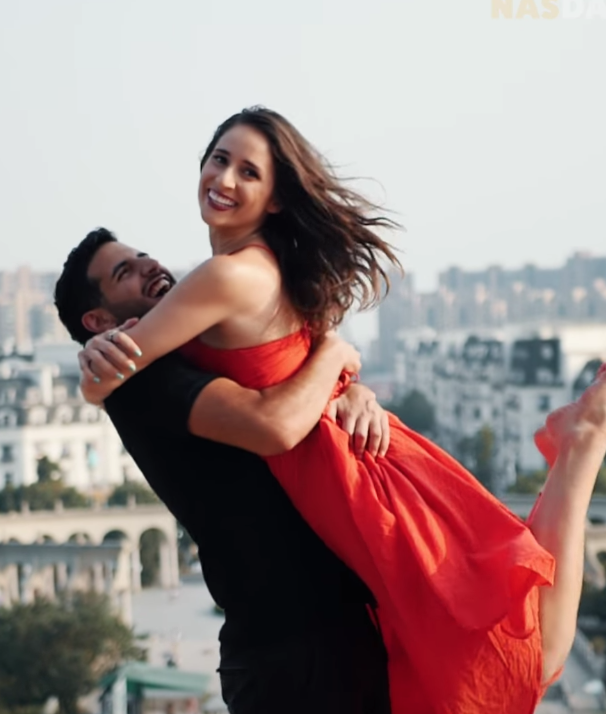 They even visited 70 countries together in six years, more than most would ever see.
He also brought up some of their experiences together, like fostering 50 cats and getting fake married in India and Papua New Guinea.
He even added snippets of them fighting afterwards, emphasising that their relationship wasn't all sunshine and rainbows, and they had their moments too.
Nuseir admitted that he stopped taking her out on dates and focused more on his content, thinking it was fine, but it wasn't.
In the video, they sat facing each other, discussing what went wrong in the relationship, with Nuseir saying that Alyne couldn't get what she wanted in a connection out of him and couldn't get what he wanted out of her.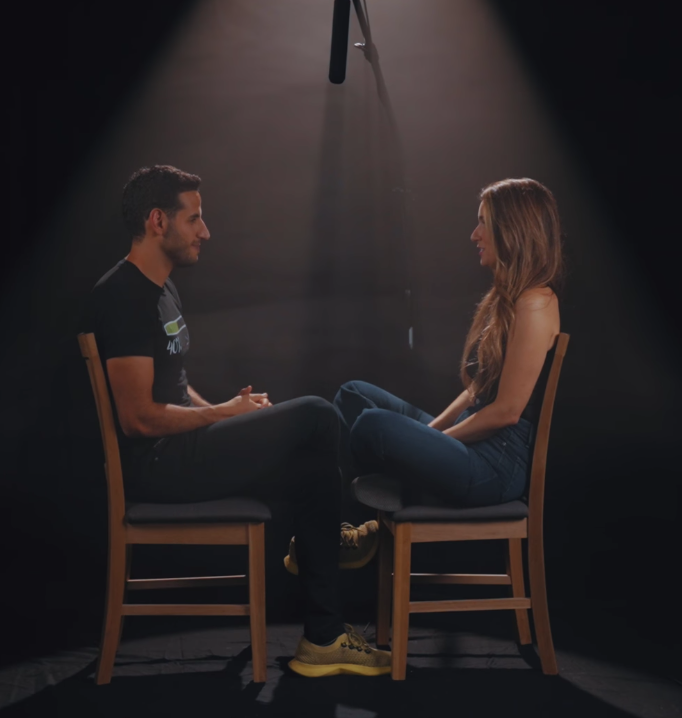 Alyne explained that the relationship started to feel one-sided for a few years already, with her stating that she felt like she was being pushed out of his world and that he was thinking less about her than she was thinking about him and more about his company.
Nuseir mentioned that they couldn't agree on the most fundamental things in a relationship, stating that he didn't see a future in their relationship.
He asked Alyne if she was sad, but she said it was "on-and-off" and that she'd already been unhappy during the relationship.
But it became more heated when Nuseir said that he was trapped in a cycle of investing in the company and "going all in like crazy" but was going to leave the cycle at some point, to which Alyne said he wouldn't.
---
Advertisements

---
She mentioned that he said that about the daily videos and gave her a certain amount of time, but even after that, he did not prioritise her before tearing up.
When Nuseir said that he did not have it in him to invest much time into her and make her his priority, she said he was capable of doing so but was afraid to.
She says that she committed so much to him and supports him in everything he does, but he responds that their relationship was "loveless for the most part."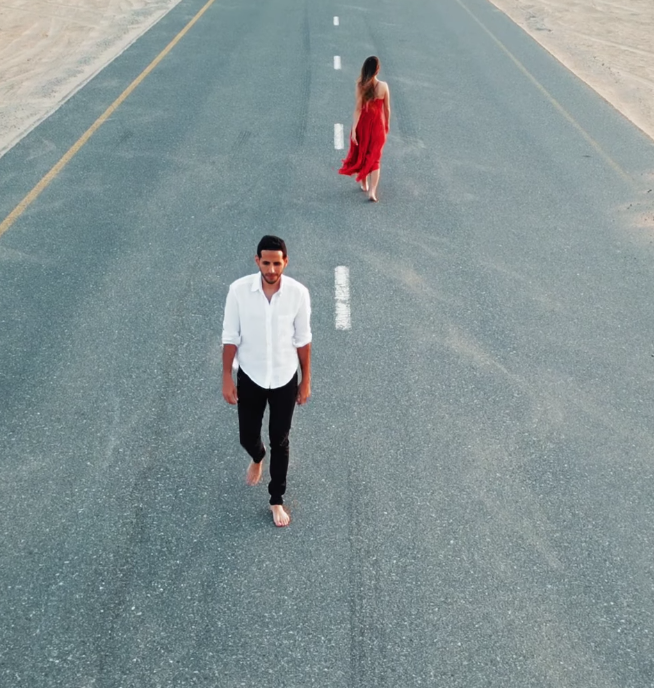 While he knew she loved him, he said it didn't feel like it.
They seem to have accepted their differences, saying they had different personalities, goals and lifestyles and are just very different people overall.
Nuseir mentions that they took one last picture before they broke up, but there was a lot of crying in the process.
---
Advertisements

---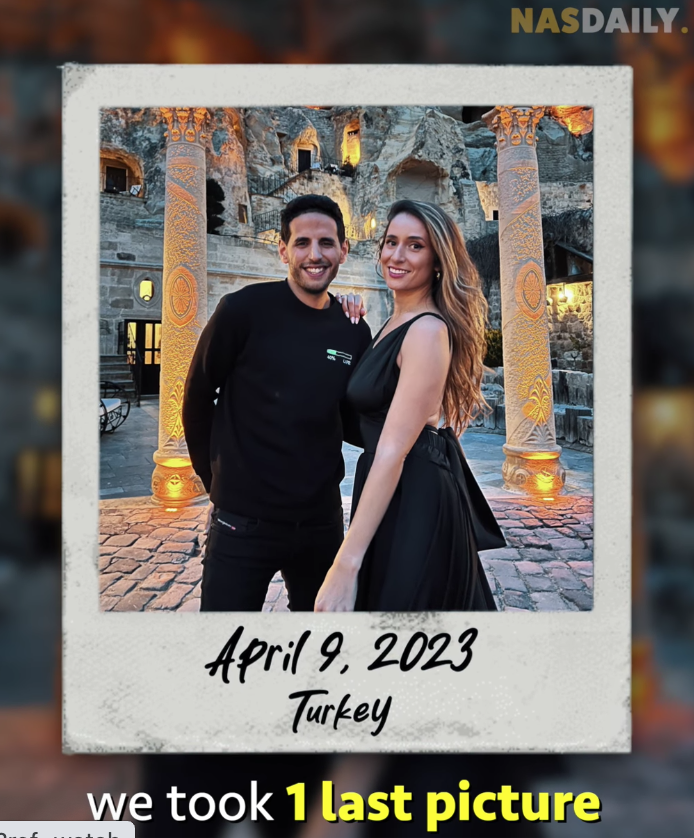 The video gets deep when he says that soulmates are made, not born, and this happens by putting in effort. If that's the case, then it could be entirely possible to make our celebrity crush our soulmates.
The split seems amicable, as they agree that they were happy to be in each others' lives and to have met, but they will be friends now and move on.
They said, "If you risk it all for love and it doesn't work out, it's not a failure because no growth of the heart is ever a waste." Wow, hard-hitting indeed.
Click here to watch the full video.
Either that, you can watch this video for more information:
---
Advertisements

---
What is Nas Daily?
In case you didn't know, Nas Daily is a content page run by Nuseir Yassin, an Arab-Israeli vlogger who has made over 1,000 videos, each spanning a minute, on TikTok, Facebook and Instagram.
Having graduated from Harvard University and working at Venmo, the American equivalent of Paynow afterwards, he quit his job to embark on Nas Daily, documenting his travels.
He also has a Youtube channel of 11.7 million subscribers, and his content surrounds the countries he visits, general knowledge and trivia.
Interestingly, he also used to live in Singapore and even made a Youtube video of it titled "The Almost Perfect Country."
Though he and Alyne had their moments in the breakup video, it can be considered one of the most tame ones ever, and it's so well-produced too.
Couples would usually sit on the couch and announce their split, but they had a dark room and everything, plus snippets of their relationship throughout the long video.
Let's hope they don't air beef on the Internet after this.