---
Advertisements

---
When the 2005 NDP theme song said, "Let's reach out for the skies", we're pretty sure they were making an NDP 2023 prediction.
With netizens' reactions to the newly-revealed NDP song, it seems like the artists behind this year's theme song have much "reaching" to do.
Netizens Reportedly Unhappy With 2023 NDP Theme Song: "Shine Your Light"
On Thursday (25 May), the theme song for this year's NDP, "Shine Your Light", was released.
The leading man behind "Shine Your Light" is the producer, singer and songwriter Don Richmond, who also directed the NDP songs in 2016 and 2022. The song was co-written by the Singaporean rapper Shigga Shay.
In the music video, you'll also spot several recognisable faces, including local celebrities like 53A, The Island Voices, Olivia Ong, lewloh, Iman Fandi, Joakim Gomez and Lineath.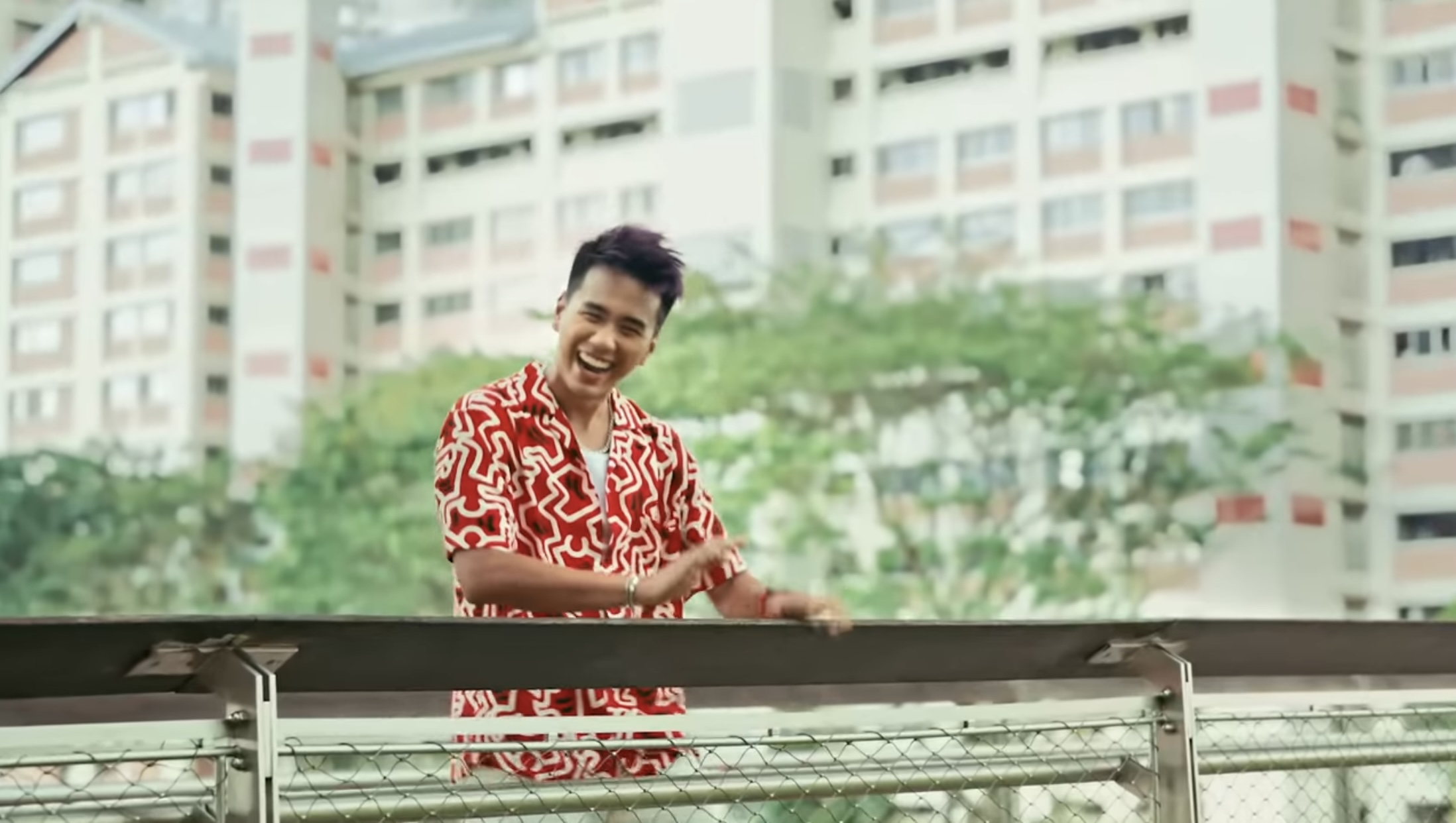 With such a stacked cast, you would have thought that Singaporeans would have no issues with this year's theme song. However, the contrary is true.
---
Why Bird Paradise Suddenly Became Singapore's Yishun:
---
The song struck a chord among Singaporeans, but not the kind of chord the team behind this year's theme song wanted to strike.
Many netizens reacted negatively to "Shine Your Light", with YouTube comments flooded with snarky remarks about the song.
"New creation church headlining NDP this year ah"?
Several netizens remarked that the song sounded like a worship song. However, this appears to be understandable given that the lyrics to the song go "Go! Shine your light upon the world!"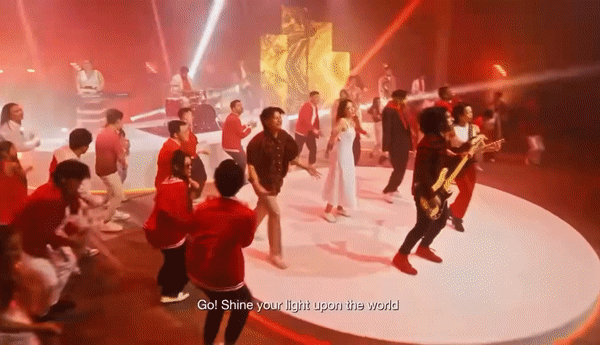 Others remarked that the song sounded "megachurch-y", with one particular netizen even asking: "New creation church headlining NDP this year ah"?
---
Advertisements

---

If that's so, I guess the NDP won't be held at Padang this year. See all of you at The Star instead (just kidding).
Join our Telegram channel for more entertaining and informative articles at https://t.me/goodyfeedsg or follow us on Twitter : https://twitter.com/goodyfeed
A couple of other Singaporeans defended the NDP song and complimented it for its feel-good vibe that felt like it was from musical hits like High School Musical or The Greatest Showman.
Here at Goody Feed, we're just disappointed our Blue Cat wasn't invited to be part of the cast. Don't they know that our Blue Cat is an amazing rapper?
So, what's your take on this year's theme song?
Theme Song Ties In With NDP 2023's Theme: "Onward as One" 
Regardless of whether or not you like the song, one thing's for sure: the music video did a great job tying back to NDP 2023's theme—"Onward as One".
Onward as One? Guess we'll put in a whole shot sequence of Singaporeans walking onward as one.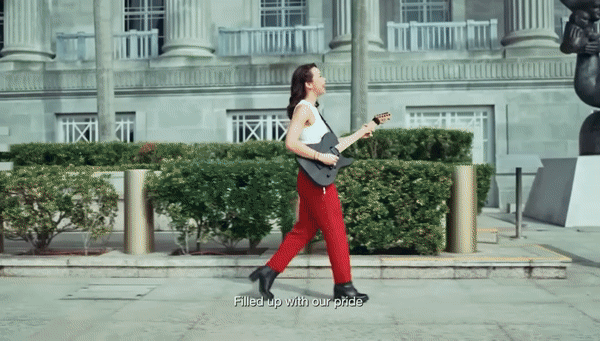 This year's NDP theme calls for Singaporeans to unite in building a shared future and references Singapore's resilience to challenges such as COVID-19.
You can see how "Shine Your Light" ties in with "Onward as One" here: the new song was intended to unite Singaporeans in ushering in a new and vibrant chapter for Singapore.
This explains the song's upbeat energy that many netizens have taken to be "megachurch-y" energy instead.
What's In Store at NDP 2023
Even if this year's theme song isn't your cup of tea, don't let that dull your national day spirit now. There's still more fun and games in store for Singaporeans at this year's NDP!
---
Advertisements

---
Aside from a spectacular aerial display to look forward to at the parade, Singaporeans can also soak in the national day spirit the weekend before the parade.
On 5 and 6 August, treat yourself to live performances and carnival games at the GetActive! Singapore Heartland Festivals.
The festivals will occur at five heartland locations: Our Tampines Hub, Bedok Stadium, Jurong West Stadium, Toa Payoh Stadium and Woodlands Stadium.
So what are you waiting for? Put on your red-and-white outfits and grab your friends to celebrate our nation's 58th!
You can read more about this year's NDP here.