---
Advertisements

---
There are a few more essential items we have to bring along whenever we are heading out this year.
The compact-size Trace Together token (or app) and mask are things that are always with you when you're out and about.
For those who don't really like the idea of disposable masks, there are reusable ones out there for your perusal.
If you're running low on these reusable masks, the good news is that Temasek Foundation will be conducting another round of mask distribution exercise, starting from 30 November.
Yup, time for you to go stock up, and this time, it's special.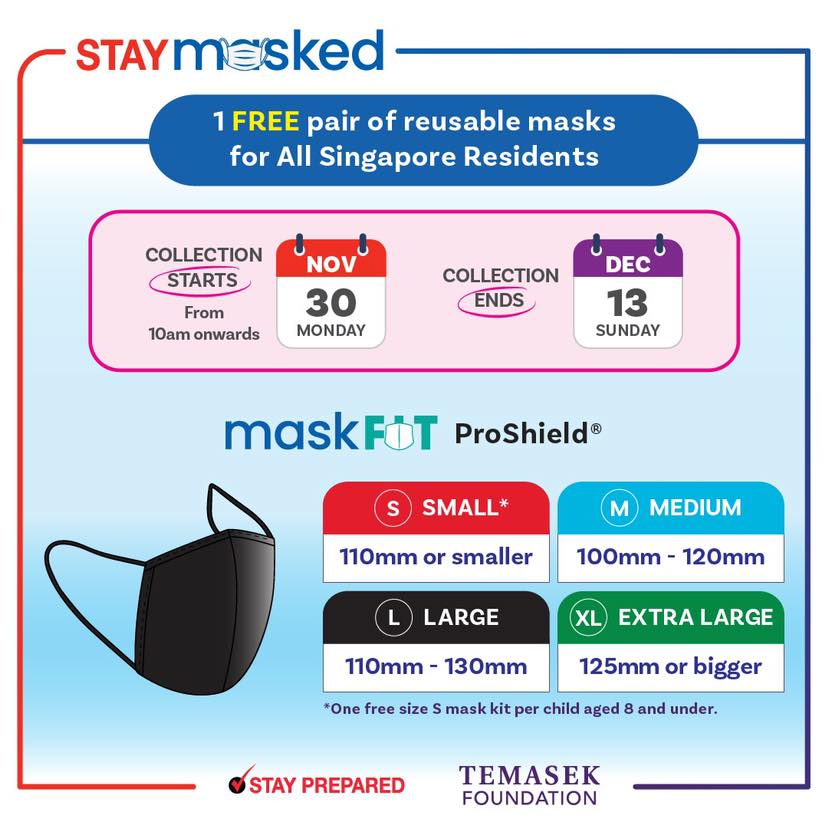 Temasek Foundation Giving Out a Pair of Free Black Masks to Singapore Residents, with Four Sizes to Choose From
This is the third round of distribution exercise which Temasek Foundation is conducting.
This time round, the masks come in black and there are four sizes to choose from.
For those who always find that their masks aren't a snug fit, this might just be something suitable for you.
The masks come in the following sizes:
Small
Medium
Large
Extra large
The small size masks are meant for children aged 8 and below.
If you're wondering about the suitable mask size you should choose get, there's a measurement guide for you to take reference to:
---
Advertisements

---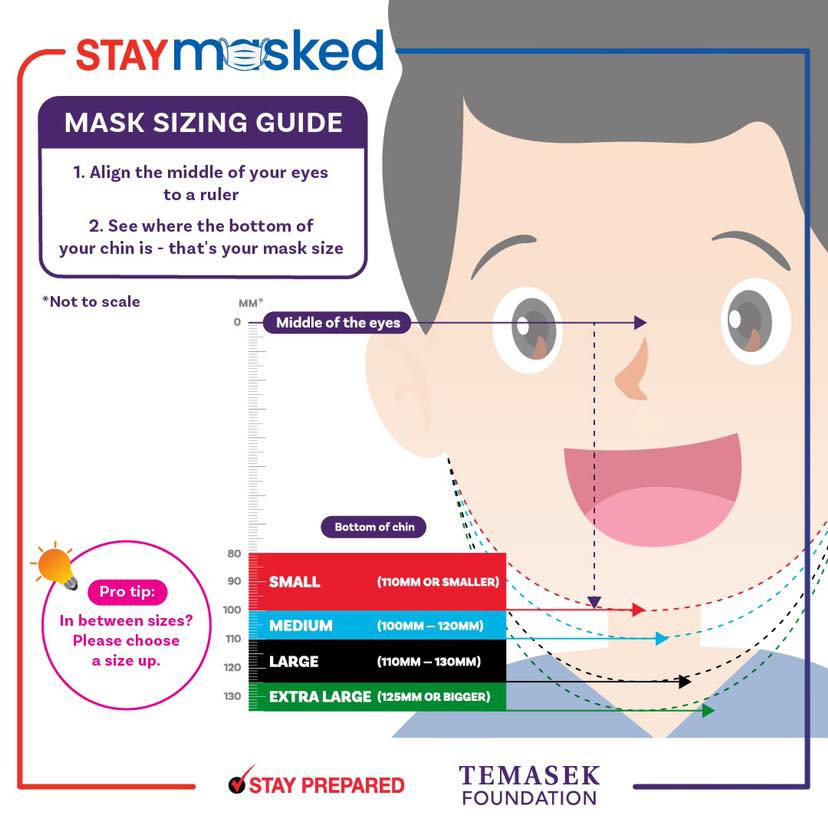 To find out what your mask size is, measure the distance between the middle of your eyes and the bottom of your chin.
If you're in between two sizes, you can opt for one size up.
It is recommended to check for the correct fit before heading down to collect your free masks.
The mask collection exercise will start on 30 November at 10am and ends on 13 December. More details will be released next week.
Each Kit has Two Reusable Masks and Three Filters
Each kit provided contains two reusable masks and three filters.
These antimicrobial masks are similar to those provided in the National Day Parade (NDP) fun pack, which were distributed in August.
The similarity is that they are shaped to fit the face.
Also known as 3D masks, they come with a pocket behind for one to insert a filter in, should extra protection be required when going to crowded places.
These masks are washable for at least 30 times.
Previous Mask Collection Exercise
The second round of mask distribution exercise by Temasek Foundation was from 21 September to 4 October.
---
Advertisements

---
The MaskSafe DET30™ white masks are slightly different from the 3D masks given this time round, as they are of universal fit.
Featured Image: Facebook (Temasek Foundation)

How much cash are you getting in December 2023 from the Government? Here are the facts simplified for you:
Read Also: