If you've been scrolling through your social media feed these past few days, aside from the US presidential elections, the next piece of news you should have seen is the National University of Singapore (NUS) saga.
Ever since the occurrence of the Monica Baey voyeurism incident, the general public has been paying more attention to the university.
The public institution appeared in the headlines once again when Dr Jeremy Fernando, a Tembusu College teacher, was fired by NUS on 7 October 2020 due to allegations of sexual misconduct reported by two students.
The school has responded and made a police report, and now, more have been revealed.
NUS Has 'Fallen Short' in Its Response Towards the Incident
During a press conference at Tembusu College on October 23, Professor Tommy Koh, rector (a senior official in an educational institution) of Tembusu College, told the press that the university has fallen short in its handling of the dismissal of Dr Jeremy Fernando.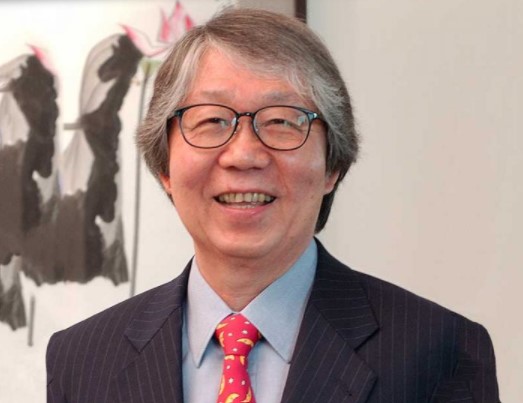 Professor Koh added, "The university can learn from the Singapore Government from the way it dealt with SARS in 2003 and COVID-19 in 2020…The policy is to be open rather than closed, to be transparent rather than opaque, to give timely information to your stakeholders rather than withhold such information."
In other words, it means that information about the incident should be shared in a timely manner and handled in a transparent approach.
Timeline Gap in Disseminating of Information
He also noted on the fact that there was a time gap with regards to information dissemination.
Here's a brief timeline of the events:
On 27 August, NUS received its first complaint about Dr Fernando from a student.
He was then suspended on August 30.
More than a week later, a second complaint from another student was received on 7 September.
The university then conducted investigations about the sexual misconduct allegations.
Investigations were completed for the first complaint on September 5, while the second complaint's investigations concluded on September 21.
After Dr Fernando was dismissed on 7 October, the university issued a statement on 18 October to inform all staff and students about his dismissal.
---
Advertisements
---
NUS then lodged a police report on October 21.
Judging from the sequence of events, there was a time lapse between the date in which the first complaint was raised and the date in which staff and students were informed about the incident.
With regards to this, Professor Koh mentioned that NUS has a rather conservative culture, and felt that the HR practice for the school when a staff member is being asked to leave is to keep it to themselves.
However, Professor Koh mentioned that such HR practise isn't applicable to public institutions like NUS, as everyone in the university has the right to know and be informed.
Moving forward, the university will be taking a more transparent approach towards internal communications about sexual misconduct. It is also mindful of the fact that the victims' privacy and welfare should not be compromised.
About the Incident
For those who aren't aware of this incident, here's a brief background.
NUS conducted investigations on Dr Fernando after they received two students' complaints about sexual misconduct allegations against him.
The first victim mentioned that Dr Fernando had been making non-consensual sexual advances towards her since Oct 2019, and only stopped at the start of the circuit breaker in April 2020.
The victim claimed that Dr Fernando had kissed and groped her without consent, and even performed oral sex while she was drunk.
---
Advertisements
---
He also allegedly sent many gifts to the victim's house even though she asked him to stop.
The second victim said Dr Fernando first approached her during online classes and privately messaged her on Zoom.
They met another male student for drinks at a restaurant a week later, and subsequently went back to her apartment.
While they were there, Dr Fernando allegedly tried touching her and kissed her when the male student was in the bathroom.
When she pulled away from him, Dr Fernando told her not to tell anyone, because he would lose his job if word got out.
---
Advertisements
---
After the incidents happened, the students did not lodge a police report and informed NUS instead.
The reason for doing so is because the victims did not want others to go through the same thing as they did.
AWARE, however, raises questions on why a police report has to be made when the students themselves didn't do so. You can read more about that here.
Like writing? Goody Feed is looking for writers! Click here for more info!