Like it or not, you can't deny that chances are, one of these 26 men or women in white would be serving you one way or the other in the next five years.
And heck, some of them could even appear on TV as often as Lawrence Wong.
So without further ado, here's the complete list of all PAP new candidates introduced in the last few days—minus one, of course.
Reader Bao: Who?
Where have you been in the last few days?
Edward Chia, 36 (Co-founder and Managing Director of Timbre Group)
This is Timbre, a place we probably have been to before COVID-19 hit.
And this is Edward Chia, the person who's co-founded the restaurant cum bar when he was mere 21 years old while he was still a student in NUS.
And interestingly, he majored in economics and political science—something related to politics but not to beer.
Of course, the question we have is this: doesn't he have enough problems on hand, given that COVID-19 has definitely hit his business hard?
He said, "So you may then ask why am I not hunkering down in my business, and instead of standing to be a Member of Parliament?
"I've always believed that for individuals and businesses to succeed, society must first be successful. For a Singapore company like us to do well, Singapore must first be well."
Which is why he hopes to be the voice for small and medium-sized enterprises (SMEs) in Parliament.
Desmond Tan Kok Ming, 50 (Chief Executive of PA)
While Mr Tan is the former chief executive of PA, he is also a former General in the SAF, serving in green for 28 years.
---
Advertisements
---
As a former General…well, he's a former General lah. You know lah Singapore got many Generals who've traded their green fatigue to white shirts.
The man said that he's looking to "speak up for our youth, our children, especially those from the disadvantaged families, to allow them to be able to have the same opportunities (I had) growing up in Singapore."
The man is so popular, he's even been praised online by his fellow soldiers.
Nadia Ahmad Samdin, 30 (Lawyer)
Needless to say, Ms Nadia is one of the youngest candidates, and if elected, she could be the youngest MP as of now (though she won't be the youngest person to become an MP).
The lawyer at TSMP Law Corporation was also once a current affairs producer with CNA, and with her age, she hopes to be the voice for people like us—I mean you. I'm way beyond her age.
---
Advertisements
---
She said she hoped "to be a voice for my generation", but would also "hope to be given the opportunity to represent these voices and both of the young and old."
Hany Soh Hui Bin, 33 (Director at MSC Law Corporation)
If you used to go to Bendemeer Secondary School, you'd be proud to know that one of your fellow alumni will be contesting in the 2020 General Election: Hany Soh Hui Bin
Soh didn't take the conventional route before she embarked on her political career.
In an article on Lawgazette, Soh recalled welling up after seeing her PSLE results in 1999 – 175 points.
---
Advertisements
---
But through hard work and determination, Soh managed to work her way up the career ladder to become the director at MSC Law Corporation.
She has a diploma in Law and Management from a local polytechnic and a Bachelor of Law from the University of Liverpool in the UK.
And now, 21 years after she cried over her PSLE results, Soh is now contesting in the General Elections.
According to CNA, Soh has been volunteering with grassroots members in Bukit Panjang since 2011.
In 2014, Soh set up the first Community Legal Clinic in a Residents' Committee (RC) centre in Singapore.
---
Advertisements
---
The mother-of-one also provides pro bono legal advice to residents on a fortnightly basis.
Soh says that being a Member of Parliament (MP) is about serving the people and helping as many residents as possible, reported Mothership.
Don Wee Boon Hong, 43 (Senior Vice President at UOB)
UOB employee Don Wee Bee Hong chairs the West Coast Citizens Consultative Committee, Community Development Welfare Fund, and West Coast Peak Neighbourhood Committee.
Wee did not ascend the career ladder in the traditional way, says Environment and Water Resources Minister Masagos Zulkifli.
---
Advertisements
---
"Don, to me, like Hany, epitomises what I call SkillsFuture now – the journey they've gone through in their school life does not define where they are and where they can be."
According to The Straits Times, Wee obtained a Diploma in Accountancy from Ngee Ann Polytechnic, but could not pursue higher education due to his family's circumstances.
Wee was determined to succeed and earned a Bachelor of Accountancy from Royal Melbourne Institute of Technology through years of part-time study.
And he didn't stop there.
Wee went on to get:
---
Advertisements
---
 a Master of Business Administration from Nanyang Business School in Nanyang Technological University (NTU)
 a Master in Public Administration from Lee Kuan Yew School of Public Policy at the National University of Singapore (NUS)
an Executive Education from Harvard Kennedy School
Wee has been a grassroots leader for sixteen years and says he's focused on helping the less privileged and mental health patients.
"I do hope that through politics, (it) is an extension of my volunteerism and a platform for me to raise their concerns and needs to the policymakers," he said.
Mohd Fahmi Aliman, 48 (NTUC Administration and Research Unit Director)
We also have a former SAF Colonel in the group.
Not just that, a former SAF Colonel who served in Afghanistan for six months in 2012.
---
Advertisements
---
48-year-old Mohd Fahmi Aliman is now the director of the NTUC Administration and Research Unit.
Fahmi has a diploma from Ngee Ann Polytechnic and a Bachelor in Engineering from the University of Liverpool.
He also has a Graduate Diploma in Defence Technological Science from NUS.
Fahmi, whose mother worked as a cleaner, says he wants to "create awareness for low-wage workers and essential services workers" to learn new skills and make a better living.
---
Advertisements
---
One of Fahmi's focus areas includes ensuring that the needs and welfare of low-wage workers are taken care of.
Apparently, he was well-liked by people who worked with him before.
When Fahmi was fielded, Mr Tan Chuan-Jin, the Speaker of the Parliament of Singapore, took to Facebook to talk about working with him:
Yip Hon Weng, 43 (Former Group Chief of the Silver Generation Office at the Agency for Integrated Care)
Yip Hong Weng, a former civil servant, might have been your P.E teacher in Secondary School.
---
Advertisements
---
Yip received a bachelor's degree in Physical Education, Sports Science, and Mathematics at Loughborough University in the UK and started working as a Physical Education and Mathematics teacher in a secondary school.
He also has several postgraduate degrees from NUS, NTU, Harvard University, and the Massachusetts Institute of Technology (MIT) as a Sloan Fellow.
During the circuit breaker, Yip organised a volunteer programme to deliver food packs to more than 37,500 seniors who were living alone and disabled people all over the country.
Yip hopes to improve governmental support for the elderly, especially when it comes to their mental health.
---
Advertisements
---
According to CNA, Yip has five children, and when asked why he has such a big family, he says it's because he has "confidence in Singapore's future".
Tan Kiat How, 42 (Former IMDA CEO)
Remember when IMDA CEO Tan Kiat How stepped down and everyone speculated that it was because he was going to run in the election?
Well, unlike rumours that your uncle sends you about coronavirus cures, this turned out to be true.
When Kiat left his post at IMDA after over three years as CEO, he was asked about a potential foray into politics.
---
Advertisements
---
Kiat said "it would be premature to share" any such plans, adding that he's taking a short break to prepare for the birth of his first child in August.
And then, nine days later, PAP unveils him as a candidate.
I guess he likes keeping people in suspense.
In 2017, Kiat led the merger of the then-Infocomm Development Authority and the then-Media Development Authority to form IMDA, reported CNA.
---
Advertisements
---
Yes, those two entities were separate back then.
He also established the Pioneer Generation Office, now known as the Silver Generation Office, an organisation that "reaches out to all Singapore Citizen seniors to share with them government schemes".
During the Covid-19 outbreak, Kiat also set up a 1,000-strong Digital Ambassador network to help seniors, hawkers, and coffee shop stall owners acquire digital tools and skills.
People who speculated that Kiat would enter politics also believed he would contest in East Coast GRC this election.
Let's wait and see if that happens.
Tan See Leng, 55 (Former CEO & Managing Director of IHH Healthcare)
Tan See Leng has over 30 years of experience in the healthcare industry.
Tan stepped down as managing director and chief executive officer of IHH Healthcare last December after his contract ended.
IHH Healthcare is one of the largest healthcare groups in the world, according to CNA.
The father-of-three says one of his biggest concerns is the country's rapidly ageing population.
According to Mothership, Tan was the only child of an SBS bus timekeeper and a homemaker, and he grew up in a rental flat in Toa Payoh.
He was awarded a scholarship to study humanities at an Ivy League school due to his academic excellence but later decided to study medicine after seeing how his mother was helped by doctors when she was seriously ill.
Zhulkarnain Abdul Rahim, 39 (Lawyer at Dentons Rodyk & Davidson)
Many good lawyers make great politicians because both professions require you to be a confident speaker, a good people-person, and a skilled persuader.
Zhulkarnain Abdul Rahim is a 39-year-old litigation and dispute resolution partner with law firm Dentons Rodyk & Davidson.
Zhulkarnain has a Bachelor of Law degree from NUS and a master's degree in Islamic law and finance from SMU according to CNA.
As a lawyer, Zhulkarnain believes in providing the underprivileged with the necessary means to seek justice.
This is why he conducted free legal clinics and did pro bono work as an assigned solicitor with the Legal Aid Bureau for the last decade.
He also volunteers in various organisations like Casa Raudha Women Home, a shelter for women and children who are victims of domestic violence.
The 39-year-old's biggest concern is social mobility and social cohesion.
He believes that these two issues will "help shape the future of our Singapore, for our children and the generations after them".
Ng Ling Ling, 48 (Former Chief of Future Primary Care)
Ng Ling Ling was named Her World's Woman of the Year in 2018 for her work at Community Chest.
Ling was the former chief of future primary care and director of community engagement at the Ministry of Health's Office for Healthcare Transformation.
She has a bachelor's degree in accountancy from NTU and a master's degree in public administration from the Australian National University.
After six years in the banking sector, Ling switched career paths and began working in social and public services.
The mother-of-one said that she made the career switch after being inspired by her "humble childhood and upbringing".
Ling served as the managing director of the Community Chest for five years, a social welfare agency.
According to Mothership, she has helped raise millions in donations for social service agencies.
When introducing Ling, DPM Heng described her as someone who is "always sensitive to the plight of others, including drug use."
Ling is concerned about Singapore's ageing population, saying she wants to "advocate for more ways to empower seniors to understand their health and to live healthily for a longer period."
Yeo Wan Ling, 44 (CEO of Caregiver Group)
Yeo Wan Ling, started Caregiver Group – a company that specialises in home healthcare services.
According to Ageless Online, Yeo launched the company after her stressful experience of looking for a caregiving professional for her ailing 87-year-old grandmother, a process that took two weeks.
"I wished we had the resources to make decisions at the time," Yeo said.
According to CNA, Yeo has a Bachelor of Arts in sociology and political science and a Bachelor of Social Science in sociology from NUS.
She hopes to promote caregiving programmes, so the community can "take care of each other in a sustainable way".
Alvin Tan Sheng Hui, 39 (Head of Public Policy and Economics at LinkedIn)
Alvin Tan Sheng Hui has worked for two companies whose apps you have on your phone: Facebook and LinkedIn.
Currently the head of public policy and economics at technology firm LinkedIn, the 39-year-old also has experience in the SAF, United Nations, and non-profit organisation Oxfam.
According to Mothership, Tan describes his academic and career path as unconventional; he failed in school and did not qualify for any local universities.
But he went on to get a Bachelor of Economics (First Class Honours) at Sydney University on a SAF Local Study Award and a Master in Public Policy from Harvard University.
Tan started volunteering at Kreta Ayer-Kim Seng in 2005, and at Moulmein-Cairnhill since 2019, and served as a community volunteer for 15 years.
In addition to the digitisation and environmental issues, Tan's focus area is "preserving and protecting" racial and religious harmony in Singapore.
Wan Rizal, 42 (Senior Lecturer in Sports & Exercise Science at RP)
Dr Wan Rizal is a senior lecturer in sports and exercise science at Republic Polytechnic.
Wan was a Normal (Academic) student who went on to study at Temasek Polytechnic, NIE, and later, NTU.
He earned his degree in physical education at the age of 31 and received his post-graduate doctoral degree from NTU in 2017.
This guy shows that it's never too late to further your education.
He started volunteering in 2010 and was the chairman of Al-Islah mosque in Punggol.
Wan is part of Punggol's Interracial and Religious Confidence Circle and has served on the Citizens' Consultative Committees at Pasir Ris East and Punggol East divisions.
The father-of-four is currently a committee member on the advisory panel for Mendaki, Ministry of Transport, and the Ministry of Social and Family Development.
Wan is also a strong advocate of social mobility through education.
"(Education) is how we can allow people who have less or did less well, to move up and prevent our society from being stratified."
Eric Chua Swee Leong, 41 (Former Civil Servant)
Eric Chua Swee Leong, who's been a community volunteer for 15 years, is also the owner of the world's most infectious smile:
The former civil servant studied Communication Studies at NTU after being awarded the Local Merit Scholarship by the Public Service Commission.
He went on to earn a Master of Communication Management from the University of Southern California.
Chua served as a uniformed officer in the Singapore Civil Defence Force (SCDF) after graduating, rising up the ranks to become Commander of the 3rd SCDF Division.
Subsequently, Chua started working at the SGSecure Programme Office in the Ministry of Home Affairs, where he responded to emergencies such as fires, traffic and industrial accidents, and overseas humanitarian missions.
The 41-year-old, who recently became a father this month, aims to ensure that youths, especially those with modest backgrounds, have a "fair chance" to succeed in life.
Derrick Goh Soon Hee, 51 (Managing Director and Head of Group Audit at DBS Bank)
Derrick Goh Soon Hee has over 27 years of experience in the banking and finance industry.
Goh is currently the managing director and head of group audit at DBS Bank, and looks like a younger version of that guy from that MRT safety video.
According to Mothership, Goh gave tuition to pay for his university fees at NTU, where he graduated with a Bachelor's in Accountancy.
He went on to obtain a Master of Science in Applied Economics at NUS and a Master of Business Administration (with Honours) in Finance at The Wharton School.
Goh has been volunteering as a district councillor with the Southwest Community Development Council since 2013, and the Yishun grassroots organisation since 2017.
The 51-year-old said he wants "opportunities for everyone, especially those who are not well-off", so everyone can "compete in the global arena."
Speaking about entering public service, Goh quoted a philosopher, saying "if good men don't involve themselves in the affairs of the nation, then be prepared to be managed by the not so good people."
Poh Li San, 45 (Vice-president of Changi Airport Group)
Did you know that Singapore is going to build a fifth airport terminal?
Poh Li San, who is the vice-president of Changi Airport Group, is involved in the planning of the upcoming Terminal 5.
Poh graduated with a double Degree in Engineering and Economics from the University of Illinois-Urbana-Champaign in 1998.
She was the first female full-time Aide-de-Camp to the former President, the late S.R.Nathan, and currently serves as the Deputy Chairman of the Sembawang Branch in Sembawang GRC.
Since 2018, the 45-year-old has been volunteering in grassroots activities and Meet-The-People sessions at Sembawang GRC.
In addition, Poh is a former Search and Rescue helicopter pilot with the Republic of Singapore Air Force (RSAF).
She is also multilingual, delivering her introductory speech in Mandarin, Malay, and English.
She hinted that she would contest in Sembawang GRC, because her time in Sembawang Air Base has left her with "plenty of strong memories" and made Sembawang a special place for her.
Raymond Lye Hoong, 54 (Managing Partner of Union Law LLP)
54-year-old Raymond Lye Hoong believes he is living the "Singapore dream".
Now Managing Partner of Union Law LLP, Lye said he has benefited from Singapore's meritocratic system.
When he was younger, his father's business suffered after the British withdrew from Singapore, saying he remembers "moving from rental housing to rental housing," and eating "plain noodle lunches".
"The experience toughened me," he said. "I worked hard, got some breaks in life and hoped to have improved the lives of my family."
He graduated with a Bachelor of Law from NUS and has a Graduate Certificate in International Arbitration from NUS as well.
Lye is grateful for the opportunities he had, and says every Singaporean should be given the same opportunities.
"What is important to me is that meritocracy remains attainable through a level playing field," he added.
"I believe I am living the Singapore Dream, and I hope that dream not only remains attainable but will resonate even more with the young going forward." 
According to CNA, Lye has been volunteering with clans, societies, associations, boards and committees in healthcare, law, education, and media.
He has been a community leader for nearly 30 years, and has received several awards in the process, including:
 the Grand Award for Community Service
the Public Service Star (BBM)
the Public Service Medal (PBM)
Minister for Culture, Community, and Youth Grace Fu, who introduced Lye, said he has a "very good handle on the local issues that are being felt on the ground".
Gan Siow Huang, 46 (Deputy Chief Executive Officer of e2i)
PAP introducing Ms Gan is akin to Workers' Party introducing Nicole Seah: it's like a drama written by a Channel 8 scriptwriter.
Ms Gan was thrust in the limelight for being the first female General in Singapore, and soon, her face was splashed across all newspapers after she was spotted walking the grounds in Bishan-Toa Payoh GRC.
The former general said her career in the military is one of the most fulfilling choices she's made, and the other one is…marrying her husband.
So, why trade her green (or blue, in her case) fatigue for white?
She said, "And I would say it is natural for people in the SAF to want to continue to serve, even when they leave the military."
Lest you're not aware, that's very true: many generals have moved on to become politicians, including our current Prime Minister.
In fact, do you know that our next Prime Minister, widely tipped to be DPM Heng Swee Keat, also started his career in uniform? He was in blue instead of green, though, and had retired from the service with the rank of Assistant Commissioner of Police.
You can read more about Ms Gan here.
Sharael Taha, 39 (Vice-President of the strategy and project management office at Rolls Royce)
It's unknown what car Mr Shareal drives, but the Oxford graduate works in Rolls Royce, having been based in Britain before to oversee global projects across Rolls-Royce's engine assembly and test facilities in Britain, Scotland, Germany, Canada and Singapore.
He's now, however, attached to Singapore Aero Engine Services, a company that's owned by both Rolls Royce and SIA. If you're wondering why SIA is involved, you should read more about Rolls Royce: it might be popular for its luxury cars, but the company is also the world's second-largest maker of aircraft engines.
His reason for joining politics? "I would like to work with you to develop new skills and share my experience from high-tech industries, so that we can create great jobs, good jobs for the future of our families."
Alex Yeo Sheng Chye, 41 (Lawyer)
Mr Yeo is the director of law firm Niru & Co, and has a tad too many degrees: he has a bachelor's degree in economics and political science from the National University of Singapore, a bachelor of laws from the University of Sydney and a master's degree in public administration from the Lee Kuan Yew School of Public Policy.
But he's no bachelor; the man is married with two children.
He, together with the next candidate, is one of the people who've spoken at the PAP65 convention in November last year.
Rachel Ong Sin Yen, 47 (Chief Executive of ROHEI Corporation)
Remember the whole NUSSU – NUS Students United Facebook page saga?
If not, here's a very short recap: Ms Ong was briefly introduced at the PAP65 convention as well, and she was immediately put into public scrutiny.
Facebook Page NUSSU – NUS Students United then took issue with her ties with ROHEI Corporation, alleging that the organization has religious leanings and "if Ms Ong wishes to run for elections, she must resign all executive positions with ROHEI."
It created quite a hoo-ha because the page claimed to have quoted Home Affairs Minister K Shanmugam's previous statement for its argument, which prompted a response from the minister's press secretary who said that the page has "misleadingly quoted" the minister and the page was "bent on sowing discord and hatred".
The issue then grew bigger when the page was suddenly removed by Facebook, which said that it had nothing to do with the saga but that the page's administrator had used a fake account.
Last month, we got to know that the man had allegedly used another person's name to create the spoof page (lest you're not aware, that page is not affiliated with NUS at all). In other words, he faked a Facebook account to create a fake page lah. Fakeception to the max.
Ms Ong isn't just the chief executive of ROHEI Coporation—she's also founded Trybe, a charity that runs the Singapore Boys Hostel, the Community Rehabilitation Centre for first-time drug abusers and Trybe Aftercare.
And with her involvement in Trybe, you can bet she's out there to be the voice for youths. She said, "I am energised by two things. The first is to see every youth succeed in life, and the second is to see adults flourish in all that they do.
"In order for us to help youths succeed, we first must learn to listen, to see, to hear, to understand and to care for the needs of the youth."
Mariam Jaafar, 43 (Partner and Managing Director of Boston Consulting Group)
Mariam Jafaar is a strong believer in giving everyone access to social mobility.
She grew up in a one-room rental flat but was able to pursue higher education in the U.S thanks to the sacrifices of her parents, according to Mothership.
She has Bachelor's and Master's degrees in Electrical Engineering from Stanford University and earned a Master in Business Administration at Harvard Business School.
Now, Jafaar is partner and managing director (Singapore) of the Boston Consulting Group (BCG) and is potentially contesting in the General Election.
She believes that education gives people the ability to excel, irrespective of their background.
"Singapore must always be the place where someone from a humble background can grow up to believe she can do anything she wants to do, be anyone she wants to be", she said.
Jafaar is also the head of [email protected] and aims to set up programmes that will offer career development and mentorship to help women excel in their personal and professional lives.
According to CNA, Jafaar was seen on a walkabout in Sembawang GRC's Woodlands ward with its former Member of Parliament (MP) Amrin Amin.
Carrie Tan Huimin, 38 (Founder and Executive Director of Daughters of Tomorrow)
38-year-old Carrie Tan Huimin was once featured in a CNA documentary.
Called "A Singaporean Abroad", the documentary showcased her humanitarian work in India, where she trained women from villages who were rescued from sex-trafficking in cottage industry skills.
Tan is the founder of Daughters of Tomorrow (DOT), a charity organisation that facilitates livelihood opportunities for underprivileged women in Singapore.
According to the documentary, Tan left her 10 thousand dollars per-month-job to focus on her social enterprise DOT.
Tan has a BA in History from NUS and is currently obtaining a Master's in Public Administration at the Lee Kuan Yew School of Public Policy under a scholarship from Li Ka Shing Foundation.
The 38-year-old was awarded the Most Investment-worthy Social Enterprise by the Asian Centre for Social Entrepreneurship & Philanthropy (ACSEP) under NUS in 2015.
The next year, Tan was awarded Honoree for the Children, World Peace, and Human Rights category in the Ten Outstanding Young Persons Award by Junior Chambers International in Singapore.
According to CNA, her focus areas include low-income workers and the "sandwich generation".
She has been spotted with Law and Home Affairs Minister K Shanmugam and other former Nee Soon GRC MPs.
Shawn Huang Wei Zhong, 38 (Director of the Enterprise Development Group at Temasek Holdings)
Shawn Huang Wei Zhong used to be a fighter pilot in the Republic of Singapore Air Force (RSAF).
He served in the RSAF for 19 years, where he was also the Commanding Officer of an F-16 squadron and Parade Commander for the National Day Parade in 2018.
While he was in the RSAF, Huang was sent to the United States Air Force Academy where he graduated with a degree in aeronautical engineering with distinction.
According to Mothership, he was the first non-American to become the top graduate in military performance.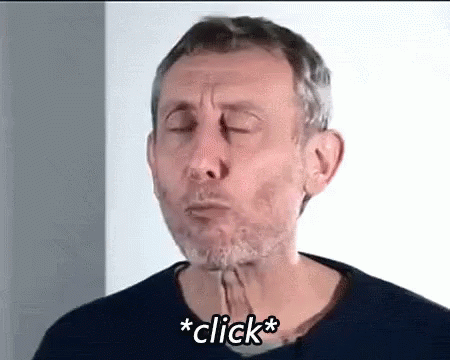 Now, Huang is a director of the Enterprise Development Group at Temasek Holdings.
He has been an active community volunteer in the Taman Jurong constituency for the last decade and mentors ex-offenders and children from low-income homes.
Chan Hui Yuh, 44 (Marketing Director of Jingslink Marketing)
You may not be familiar with Chan Hui Yuh, but you've probably heard her voice somewhere.
According to Voiceovers Asia, Chan has been voicing professionally since 1995, and once voiced a television commercial for a Marigold Pomegranate Drink.
Pretty cool right? It'd be like if Senior Minister Tharman Shanmugaratnam voiced an advertisement for Tiger Sugar bubble tea.
Now, Chan is the marketing director of Jingslink Marketing.
She graduated from NUS and the University of Western Australia with Honours, reported Mothership.
Chan has been serving in Siglap since 2000 and later became the Chairman of the Siglap Citizens' Consultative Committee.
In 2015, she became an adviser to the PAP's Aljunied grassroots organisations and is branch secretary of Aljunied's Serangoon division, according to CNA.
Chan is passionate about caring for the elderly, and ensuring that our seniors stay engaged during retirement.
She's also focused on women's issues such as childcare, employment, and caregiver issues.
The 44-year-old believes it's the duty of the government to reach out to residents to help them achieve their goals.
"The government must continue to listen and find new ways to meet the needs and aspirations of Singaporeans," she said.
Yes, that's about it. You've just gone through over 4,700 words, and I bet you're thinking: simi sai, you write so many things but never say where they'll contest?
Well, for a start, the ruling party has not revealed where all of them would be contesting yet. You'd know on nomination day (tomorrow), but why not download our app instead? We make the most boring information interesting for you.
At least that's what we think lah.