---
Advertisements

---
Sick of the pretentious cafes and expensive food places your friends are taking you to?
Why not get in touch with the old-school again with Union Chee Pow Kai?
Here's what you need to know about this not-so-new food lobang.
Paper-Wrapped Chicken With A History of More Than 60 Years Reopening At Toh Guan Road
There's a reason why we say this food lobang isn't precisely so new. It's probably older than you.
That's right. The famous old-school eatery selling paper-wrapped chicken, essentially marinated chicken wrapped in parchment paper, has been around for more than 60 years.
Just ask your parents or your grandparents.
If you're excited to try Union Chee Pow Kai's legendary paper-wrapped chicken, you're in luck.
Union Chee Pow Kai reopened at a coffee shop at Block 267A, Toh Guan Road, on 8 Dec.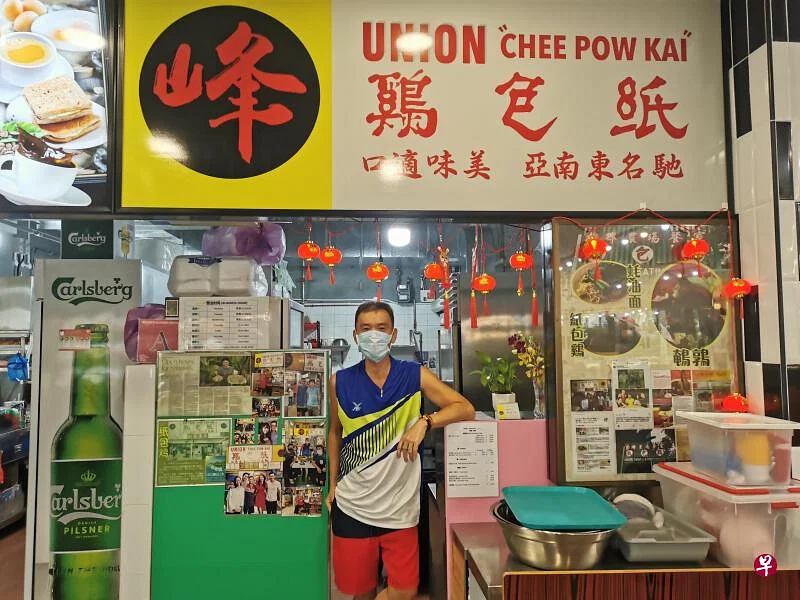 However, this would only be happening with the help of the owner of the coffee shop at Block 267A Toh Guan Road.
Chia Kar Wing, Union Chee Pow Kai's 60-year-old owner, shared that the owner of the coffee shop at Block 267A Toh Guan Road had specially reserved a stall space for him after the coffee shop underwent renovations.
Further, the coffee shop's owner was the one who invited Chia back to set up Union Chee Pow Kai at his coffee shop again.
---
Advertisements

---
Without the stall space that the coffee shop owner reserved for Chia, we wouldn't have Union Chee Pow Kai again.
Stories of Customers Moved Owner; Convinced Owner to Reopen Paper-Wrapped Chicken Business
Chia, the second-generation owner of Union Chee Pow Kai, also shared that the key reason he decided to reopen his stall was because of the patronage of his old customers.
He had initially wanted to retire from the business as he and his family were all getting old. His two aunts and two sisters, who worked with him at the stall, were all in their 70s. Together, they would prepare the paper-wrapped chicken by hand.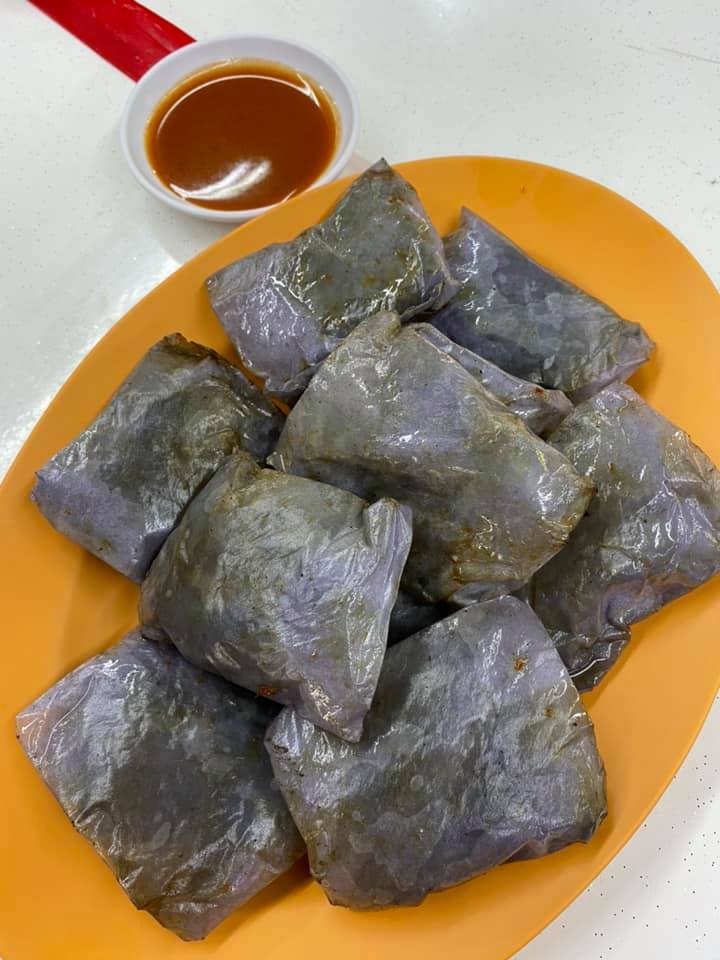 Yet, moved by stories from his loyal customers, he decided to reopen the stall again.
Chia shared that a female customer living in the vicinity used to patronise his paper-wrapped chicken stall with her grandfather every month.
However, this female customer's grandfather passed away a few months ago. On the day of her grandfather's death and the day of his funeral, the female customer purchased paper-wrapped chicken from Chia's stall to remember her grandfather.
Reading this, even we're touched. But that's not all.
The female customer continues to patronise Chia's stall every month, even without her grandfather.
Chia shares that the loyalty of his customers and stories like these drove him to reopen the stall again, despite his wishes to retire.
And we're all glad he did.
---
Advertisements

---
Back By Popular Demand
Chia also revealed that many of his regular customers have been patronising his stall since the 1960s, with his oldest customer being 94 years old.
Well, I guess that's how you know that Union Chee Pow Kai is a certified old-school food gem.
Join our Telegram channel for more entertaining and informative articles at https://t.me/goodyfeedsg or follow us on Twitter : https://twitter.com/goodyfeed
Chia also shares that these customers would occasionally offer him biscuits and desserts, and even red packets during Chinese New Year.
It's no wonder he's reopening the stall just two months before Chinese New Year…
Since the stall's reopening, their paper-wrapped chicken has been sold out daily. The stall only sells 250 to 300 packets of paper-wrapped chicken daily—so if you want some to try, you better be early.
A pro tip is to call in to order the famous paper-wrapped chicken, which is what many of Chia's regular customers would do.
---
Advertisements

---
However, if you're looking to call in to order the paper-wrapped chicken, here's one thing to remember: "You snooze, you lose".
Orders for the paper-wrapped chicken for Christmas Eve have already been filled, and orders for New Year's and Chinese New Year are also coming in.
The competition is high on this one. Don't underestimate the power of kiasu Singaporeans.
If you were thinking of buying Union Chee Pow Kai's paper-wrapped chicken to impress your relatives this Chinese New Year, you better act fast.
From Chicken Farm To Restaurant
Although the paper-wrapped chicken stall is known as an old-school eatery, the truth is that Union Chee Pow Kai wasn't always an eatery.
---
Advertisements

---
Union Chee Pow Kai, originally called Union Farm Eating House, started as a chicken farm in the 1950s. Its famous paper-wrapped chicken, a recipe developed by Chia's late father, only came into existence in the 1960s. It only became a full-fledged restaurant in the 1970s after the chicken farm closed.
In 2012, when the restaurant had to return the land it was sitting on to the Singapore Institute of Management, the restaurant closed down. They reopened seven months later at 453A Clementi Road.
The Clementi eatery, however, closed down in 2017 as the landlord at 453A Clementi Road had sold the land.
The paper-wrapped chicken stall, however, was relentless. They reopened once again in 2018 at Toh Guan Road.
Wah, Union Chee Pow Kai really is like a cockroach that never dies, but in a good way.
Before its current reopening, the stall operated at a coffee shop at Block 262 Toh Guan Road. The stall previously moved out of the Block 262 coffee shop as the stall's lease had expired.
Now, we're just glad the stall is finally open again.
Read Also:
Featured Image: Shin Min Daily News + Facebook (Milton Wee)
---
Advertisements

---

Here's why a 4-day workweek might finally really be possible in Singapore soon:
Read Also: