Who likes pizza?
To the majority of you, I can guess are nodding your heads and to that, I salute you.
But the real question is, pineapples or no pineapples on pizza?
Where is team pineapples at, though?
Regardless, I'm sure one thing we can all agree on is that getting more pizza for the same price is something we won't deny.
Which is why PastaMania's new promotion might be really tempting.
Don't Say Bojio: 1-For-1 Pizzas From PastaMania Until 14 Feb 2021
PastaMania has been on that 1-for-1 hype train for a bit.
Just a few weeks back, they had a 1-for-1 pasta promotion that went on from 19 to 28 Jan.
And now they're back at it again with yet another one.
If you dough-not believe me, then keep on reading. This one definitely has a lot of…pizzazz.
On 8 Feb, PastaMania uploaded a short video on to Facebook.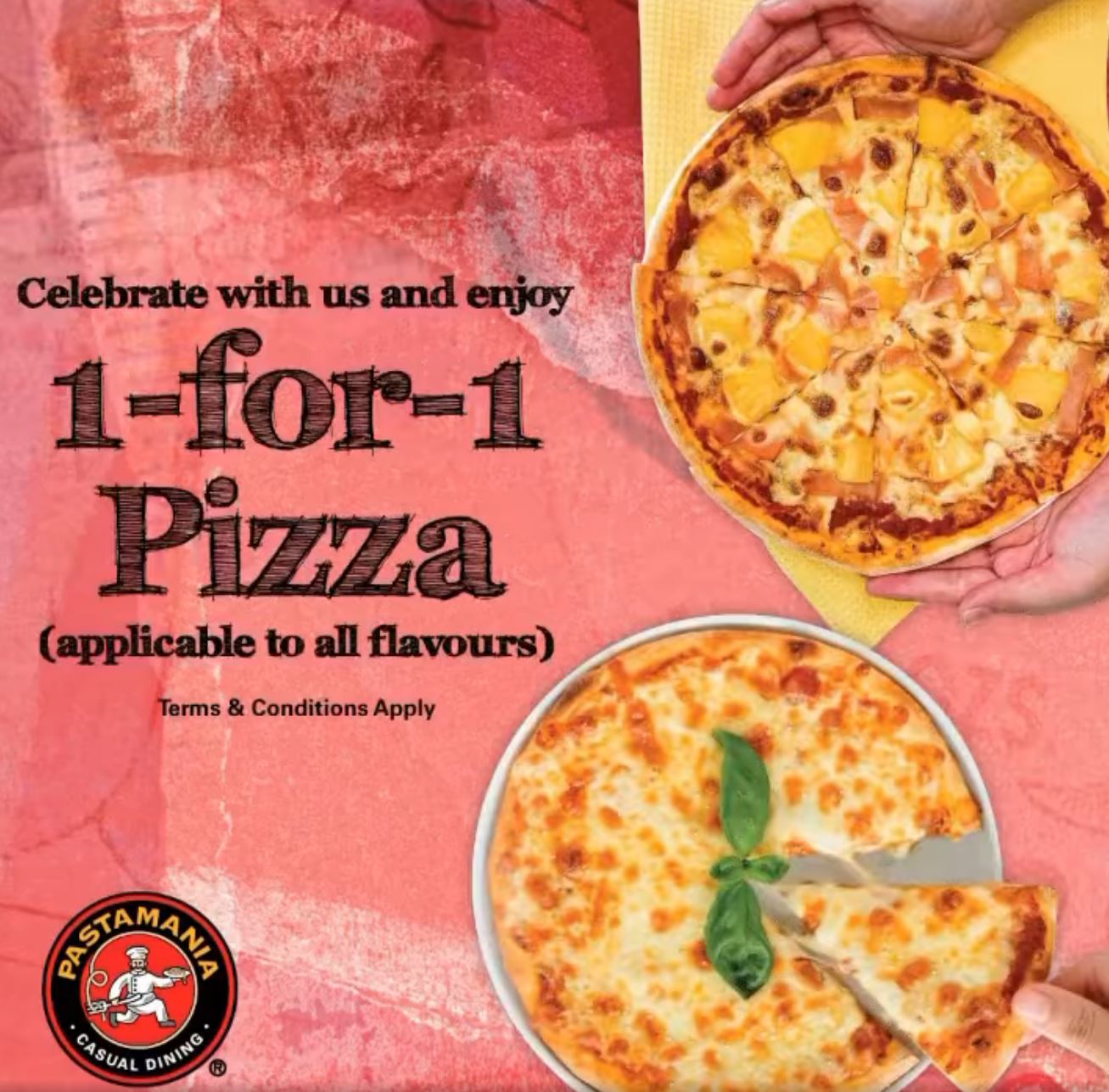 The promotion, that lasts till 14 Feb, allows customers to get a 1-for-1 pizza deal.
This was also in celebration of World Pizza Day, which was actually on 9 Feb.
Yes, we kid you not, it is an actual thing that is sadly not a holiday for us.
The promotion can be used for any pizza that they currently have, including both the small and regular size.
---
Advertisements
---
This basically means that we'll all be just ordering the regular pizzas all the time, right?
How To Use The Promo
It's extremely simple.
All you need to do is simply flash the post to a service crew and you'll be able to use the promotion.
However, do keep in mind that this is a dine-in and takeaway promotion only. So ordering to your house if you run out of Chinese New Year snacks isn't an option.
It also isn't valid with other ongoing promotions, and PastaMania's terms and conditions will also apply.
Other Pizza Promotions
The pizza goodness doesn't stop there.
On 26 Jan, PastaMania also announced on Facebook their Prosperity Pizza.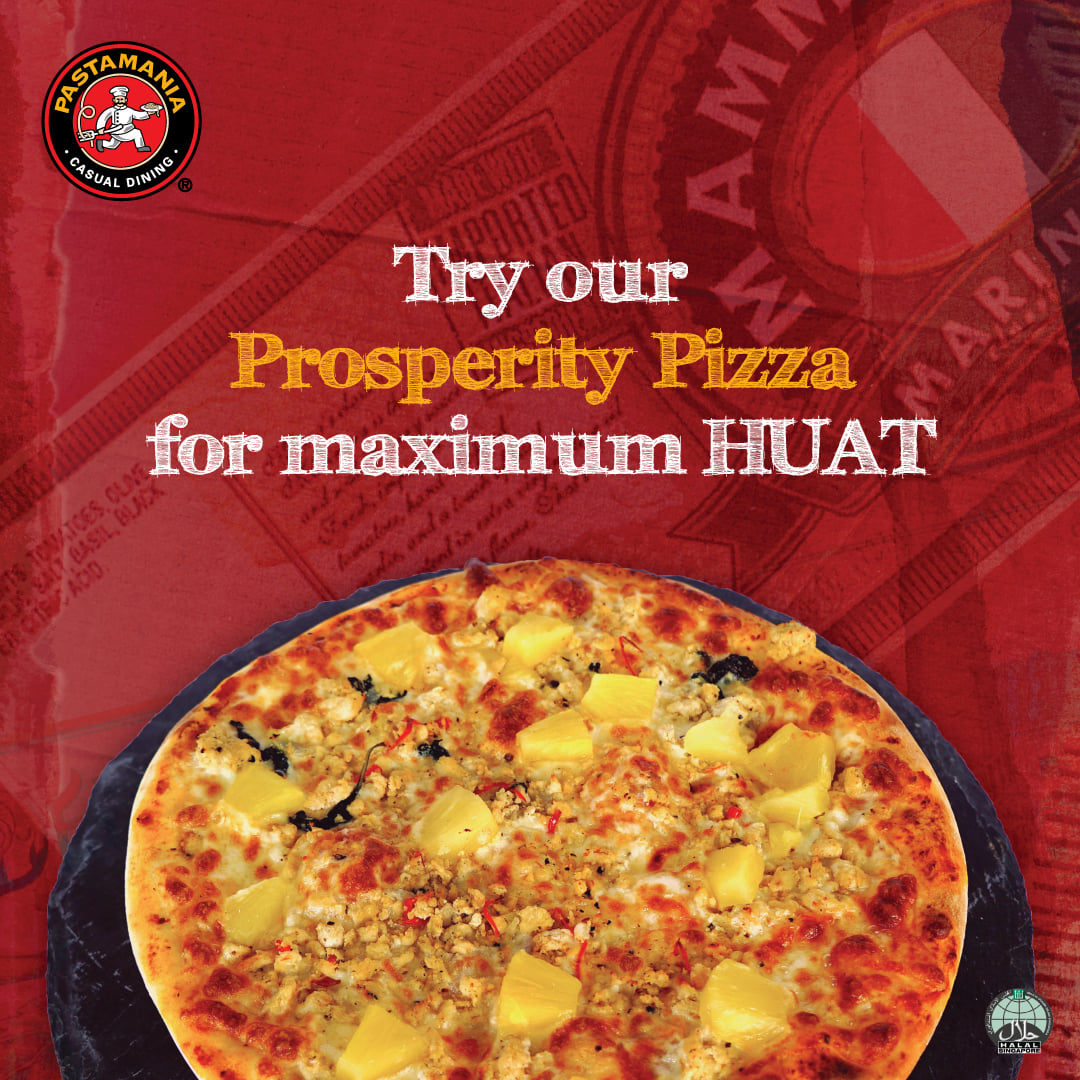 This pizza is an alternate take on their Hot Basil Chicken Pizza, using the same formula but topping it with pineapples.
---
Advertisements
---
It comes in both smaller and regular sizes and is available for dine-in, takeaway and delivery.
The promotion also lasts till 28 Feb.
However, keep in mind that as this is an ongoing promotion, you cannot use this with the 1-for-1 pizza deal we talked about above.
For the pizza's valid for the 1-for-1, you can check out PastaMania's menu over here.
Featured Image: Facebook (PastaMania)
---
Advertisements
---
Like writing? Goody Feed is looking for writers! Click here for more info!