---
Advertisements

---
Personal photos and text conversations "shared" in a private Telegram group? Complicated links and SMS codes to access the group?
A Singaporean woman went to TikTok to share her experience with this phishing scam… and it seems like many others experienced the same thing too.
Claims that Pictures and Conversations Circulating in "SG Nasi Lemak" V2.0 Telegram Group
Glennice Tong posted a two-minute video on TikTok recounting her experience, and the scammer actually did sound pretty convincing.
She received an Instagram direct message from a helpful stranger, informing her that her pictures were shared in a private Telegram group.
The user also claimed that they had helped her to report the group, and asked Tong to report it as well. The group was apparently a new one that the admins of "SG Nasi Lemak" created.
FYI, "SG Nasi Lemak" was a Telegram group that shared obscene picture and videos of Singaporean females, and has since been shut down by the authorities. It's understandable why scammers would use this name to make their claims more fear-inducing.
The scammer also said that the group had shared screenshots of chats between Tong and a man, talking about "sex and stuff". When asked for the screenshots of these materials, the scammer said that they did not have them since they already reported the group.
---
Why the Ridout Road Colonial Houses Saga is Actually NOT a Saga:
---
Mystery Link and Code Needed To Access The Group
The scammer sent Tong a link, saying that she needed to use this to access the group and report it.
Tong was told to then key in her phone number as the email and password for the login page. She would then get a code through SMS, which would then be the password to access the group.
When questioned why Telegram would need an external site, the scammer said that this was to make the group more discreet and not allow others to find it on Telegram.
Tong obviously didn't key in her real phone number into the site. When she sent a screenshot of the website asking "what is this", the scammer told her that she used a fake number.
---
Advertisements

---
Uh, maybe pretend that you don't know that it's a fake number next time…? This is just making you seem more sus. 
The scammer must be related to a spider, because they spun yet another web of lies on how the website knows it's a fake number.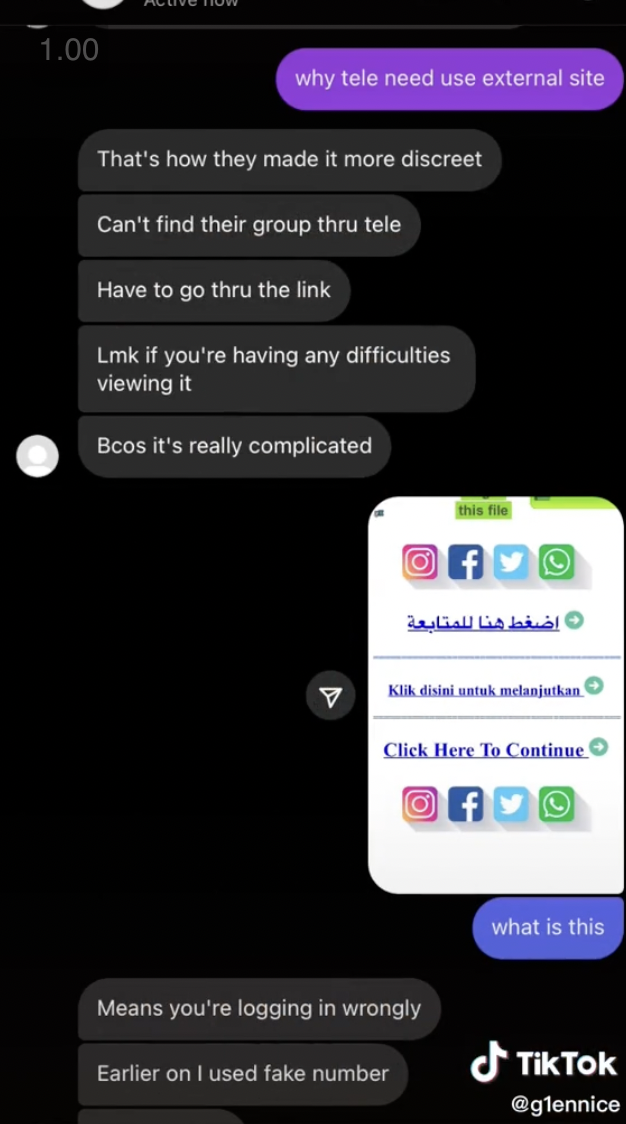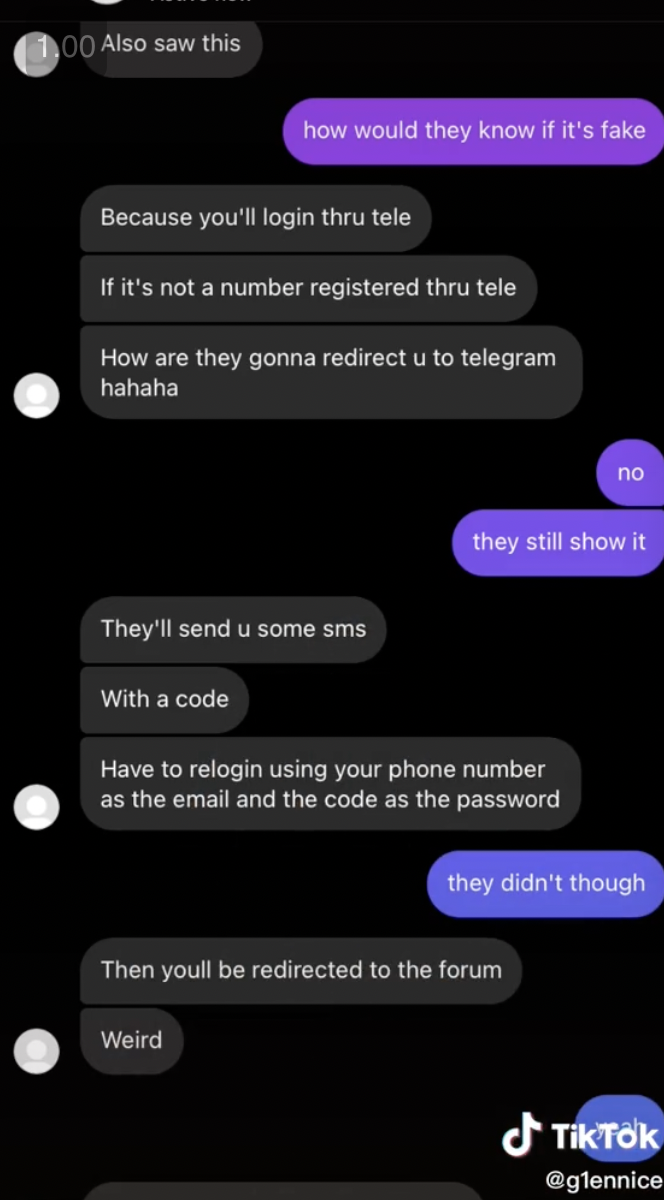 You can watch her video here:
Lodged Police Report
Tong said that she didn't really believe the person even though their claims did strike fear in her, as she knew of similar scams like these. She made a police report on the same day she received these messages.
Speaking to The Straits Times, Tong said that these scams are scary because many girls do fear that their photos will be shared online, and "they may do anything to take them down". It would thus make them more vulnerable to such scams.
But it seems like Tong wasn't the only recent target of such scams.
Facebook and Instagram Messages Warning About Personal Information Being Leaked
Ms Reiane Ng experienced such scams not just once, but twice over three months.
Ng received a Facebook message in November 2021 saying that her private information like her address was being shared on a private forum page.
She was asked to key in her email address and password on a fake Facebook login page, and nearly fell for it before remembering that there's been similar scams going around.
---
Advertisements

---
January 2022 brought another scam to her, where she was told on Instagram that there was a private Facebook forum that was sharing her leaked nude pictures.
Ng was suspicious because she had never taken such pictures, and knew it was a scam once she saw that the link was sketchy. With so many random letters and numbers in the URL, she realised that it was not a legitimate site.
Ng did not make police reports, but she did warn her friends on social media about these scams.
Join our Telegram channel for more entertaining and informative articles at https://t.me/goodyfeedsg or download the Goody Feed app here: https://goodyfeed.com/app/ 
Designed To Cause Victims To Respond Immediately
These scams, that prey on women's fears that their private photos will spread, are designed to instil fear and anxiety. This would cause victims to react with urgency, and are more likely to provide confidential information while replying quickly.
Furthermore, the scammers often tell the victims that they've reported the chat group for them. This causes the victims to believe and trust the scammers more, as it seems like they're genuinely looking out for them.
With scammers resorting to more advanced emotional manipulation, here are some things you can do to protect yourself from scams:
---
Advertisements

---
Always be cautious about clicking on links or downloading attachments.
Even if the messages are sent by your friends, remember that their accounts can always be hacked. Reach out to them personally before acting on any messages.
Never input sensitive information to pop-up windows from emails or websites.
Never download or open attachments in emails before verifying that it's safe.
Don't reveal any personal information online.
If you have information related to such scams, you can call the police hotline at 1800-255-0000, or submit the information online.
For more information on scams, you can visit the Scam Alert Website, or call the Anti-Scam hotline at 1800-722-6688.
Read Also:
Featured Image: TikTok (Glennice Tong)