Today, PM Lee sat down with his fellow Ang Mo Kio GRC candidates in a virtual press conference to unveil their plans for the constituency.
The increment MPs include PM Lee, ex-Pyramid Game host Daryl David and businessman Gan Thiam Poh.
Two new potential candidates would be joining the team, namely 46-year-old Ng Ling Ling and 30-year-old lawyer Nadia Samdin.
You can read up more about all the PAP new candidates here, or simply download our app lah.
During the press conference, Ms Ng also took the opportunity to address an allegation about her role in the setting up of the Social Service Training Institute (SSTI). A netizen had come forward to claim that she wasn't the one who "set up" the institute as claimed by her introduction.
However, the former President of NCSS, the "parent" of the institute, has responded to the post, clarifying that she, indeed, was involved in the beginning of the institute, saying that it "was a start up and with the efforts of Ling Ling and her team which supported Bee Heong."
During today's press conference, Ms Ng then acknowledged that the founding director of SSTI is Ms Tan Bee Heong.
Simply put, it's just a case of a…lack of clarity lah, which has been cleared now. So this incident, if it should even be one, has concluded.
But of course, people aren't going to give up on another incident that's not concluded.
The curious case of Ivan Lim.
We all need to know what's going to happen next. Has he ROD-ed? Who is his RSM now? Is he happier now that no one would know whether he's smiling now since everyone's wearing a mask in a lift?
And PM Lee has to address this even when he's there for Ang Mo Kio GRC.
Reader Bao: But he's the PAP chief. Of course he has to respond mah. I hold the polling card now leh.
Right. Everyone owes our Reader Bao a living.
And anyways, it's a damn ballot paper, not a polling card.
PM Lee Spoke About Ivan Lim, Said He 'Don't Think That Should be the End of the Matter'
When Ivan Lim officially withdrew from the contest, he had to pen a letter to PM Lee, who responded accordingly.
But that was all in writing, which could be vetted a few million times by a PR expert.
Follow us on Telegram for more informative & easy-to-read articles, or download the Goody Feed app for articles you can't find on Facebook!
Now, PM Lee has responded directly to the controversy surrounding Ivan Lim.
Regarding the candidate selection process, he said, "I think if we look for the perfect candidate, we will lose many good men and women. And if we encourage a culture of trial by Internet, then we will not find anybody willing to stand and put themselves and their families through this ordeal, even if at the end of it, they're able to clear themselves."
And regarding the allegations made to several candidates, he said, "I would say with social media, it is very easy now for issues to be picked up; for people to make criticisms, and these criticisms to be circulated around and possibly gain currency whether or not they are founded."
---
Advertisements
---
So how about Ivan himself?
"In the case of Ivan Lim, unfortunately, there was not enough time to deal with all the issues which came out in a very short period of time. I think Ivan did the right thing to decide to withdraw, and not to have this election distracted by his case."
But. There's always a but.
"But I don't think that should be the end of the matter, because we can't let such serious things we said about somebody, and have somebody leave with a cloud permanently hanging over him and a question mark."
The reason is simple: this entire thingy about Ivan Lim is, indeed, still a trial by Internet. Last I know, people have lost their jobs and received threats because of a trial by Internet.
---
Advertisements
---
So PM Lee thinks it's "unfair" to Ivan, and it'll "set a very damaging precedent" that people can condemn someone through the Internet.
PM Lee added, "We don't have time to settle it now but we can't simply write off and destroy people like this. So after the elections, the party will investigate the veracity of the allegations against Ivan and we will come to a view on the matter."
RSM, neighbour and Keppel employees be like
You can watch the entire virtual press conference here:
---
Advertisements
---
So to people who'd like to engage in mudslinging, don't anyhowly; even those people in political dramas would think twice before attacking anyone online baselessly.
But if a candidate is your CO and has once rubbed faeces on your face because you're too good-looking, then voice out lah.
To stay in the loop about news in Singapore, you might want to subscribe to our YouTube channel whereby we'd update you about what's happening here daily:
This Singapore love story set in the 90s shows you why you should never wait for tomorrow. Watch it without crying: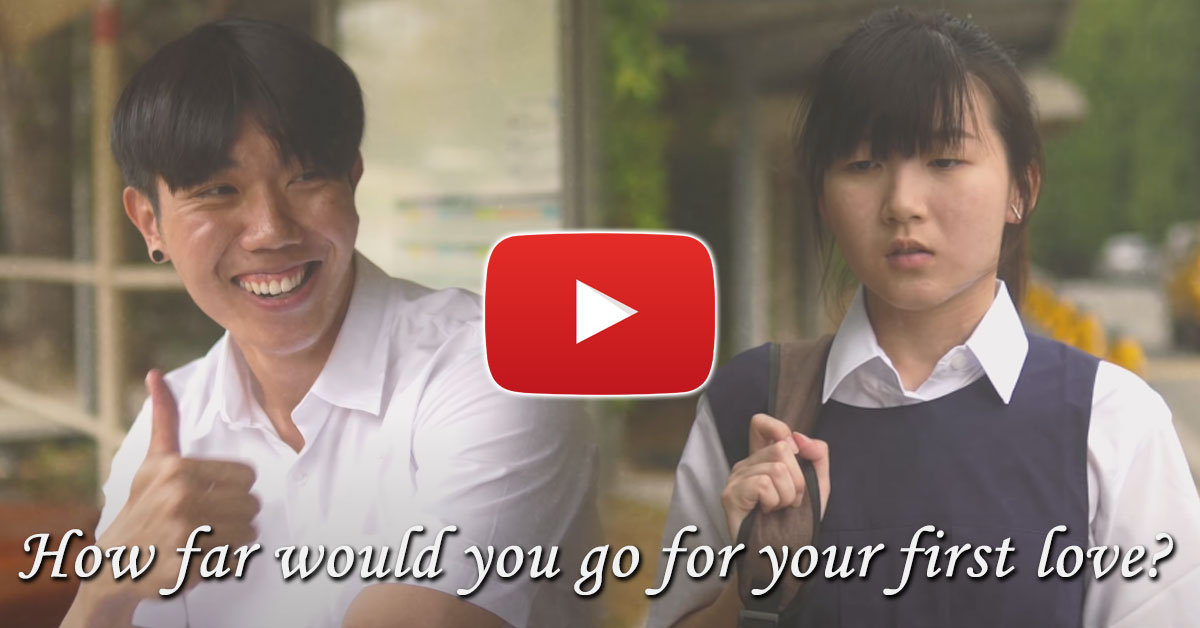 ---
Advertisements
---
Enjoyed this article because it's both informative and entertaining? If so, you should download the Goody Feed app so that you won't miss out on any articles, as there are app-exclusive contents as well! Also, join our Telegram channel if you use Telegram often!
Latest & Popular Articles You Must Not Miss:
---
Advertisements
---
---
Advertisements
---
Our Most Popular Videos You Must Not Miss:
---
Advertisements
---
This Singapore love story set in the 90s shows you why you should never wait for tomorrow. Watch it without crying: