---
Advertisements

---
It seems like only yesterday that Prime Minister Lee Hsien Loong delivered his 2020 National Day Message in an orange shirt.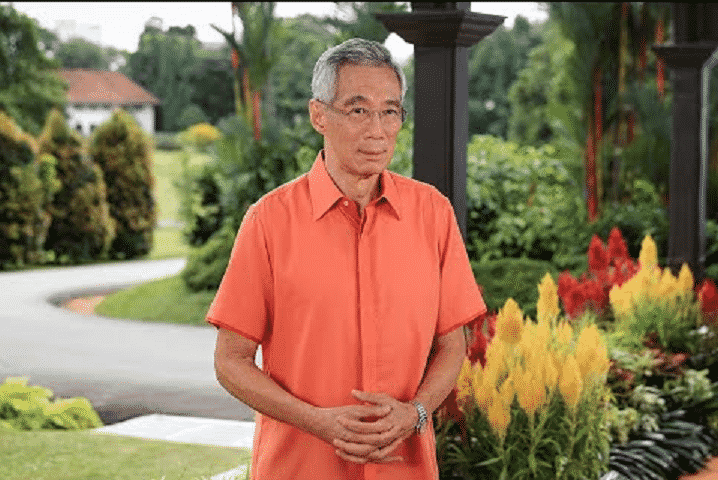 But believe it or not, one year has passed since then.
At that point, while we started at the lush greenery behind PM Lee as he gave his speech, we pictured what Aug 2021 would look like.
There were children frolicking on beaches, uncles drinking and fighting at coffee shops, and planes coming in and out of Singapore carrying excited travellers.
Sadly, this was but a dream.
While a majority of the population has been vaccinated – 64% – we're still dealing with coronavirus restrictions, thanks to several recent outbreaks.
Even our National Day Parade (NDP) has been postponed, which should tell you how serious the situation is.
---
Why Bird Paradise Suddenly Became Singapore's Yishun:
---
But, of course, PM Lee's National Day Message will go ahead as planned.
PM Lee Will Deliver English National Day Message on 8 Aug; Other Ministers to Speak in Other Languages
PM Lee will deliver his National Day Message a day before Singapore celebrates its 56th birthday.
On Sunday (8 Aug) at about 6.45pm, residents can tune into CNA to watch the prime minister give his address.
While PM Lee will deliver his speech in English, other ministers have been chosen to give the speech in other languages.
---
Advertisements

---
Deputy Prime Minister Heng Swee Keat will deliver the message in Mandarin at 9.45pm on television on Channel 8. His speech can also be heard on the radio on Capital 958.
Minister for Social and Family Development Masagos Zulkifli will deliver the message in Malay at 8.30pm on Suria.
And Transport Minister S. Iswaran will deliver the message in Tamil on television at 9pm on Vasantham and on the radio on Oli 968.
The National Day Message will also be available in all four languages on the Prime Minister's Office's website, as well as their YouTube channel, once the broadcasts are over.
NDP Postponed to 21 Aug
Yes, COVID-19 has done the seemingly impossible: force us to postpone NDP.
As you know, Phase 2 (Heightened Alert) will go on until 18 Aug, after National Day. This is why NDP has been postponed to 21 Aug, so it can take place once the tightened restrictions are eased.
And since we can't dine out in large groups during this period, it hardly makes sense to set off fireworks or have Red Lions fall from the skies, as it'll draw crowds.
This is why both events, supposed to be held on 7 Aug and 8 Aug respectively, will be cancelled.
What's more, the NDP rehearsal previously planned for 24 July, as well as the preview on 31 July, have also been postponed.
A ceremonial parade will be held on 9 Aug, however, in celebration of our 56th year as an independent nation.
---
Advertisements

---
According to the Ministry of Defence, it will be similar to the celebration last year at the Padang, but will take place at the Marina Bay floating platform instead.
Read Also: 
Featured Image: YouTube (PMO)