---
Advertisements

---
As a wise master once said, one often meets his destiny on the road he takes to avoid it.
Three individuals would have to learn this the hard way, as their police car chase would end in the most ironic way possible.
Car Escaping A Police Car Crashes Into Another Police Car
On Sunday (17 Jan), an action movie car chase happened in real life in Singapore, when a black car was instructed to pull over by patrolling traffic police along Fernvale Road.
The driver came out, ha a friendly chat with the officer and went off his way after that, and it ended happily ever after.
Except that the driver did the opposite so that writers in Goody Feed can keep their rice bowl.
The black car sped off immediately, and the police were quick to give chase, resulting in an epic Mission Impossible car chase.
The intense car chase came to an end at Block 313 Anchorvale Road's multi-storey carpark, where the black car crashed into… a stationary police car.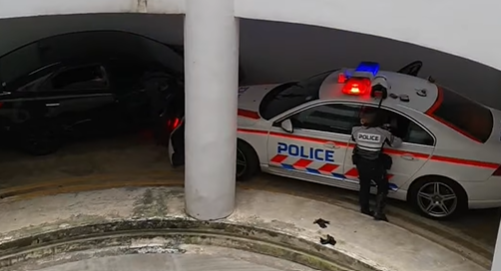 However, it wasn't sheer luck by the police; it was stationed there to block off their exit.
So, major props to the police for their quick wit and skills.
Three Individuals Arrested For Drug Offences
After crashing into another police car, their vehicle was searched and they were suspected of possessing offensive weapons along with other drug-related offences.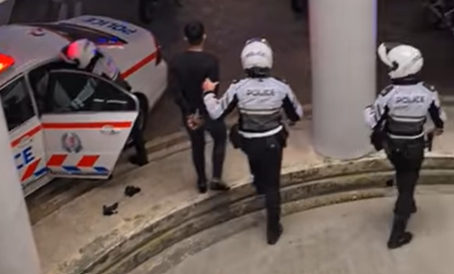 Three individuals; two men and one woman, aged between 16 and 31, were arrested by the police.
---
Advertisements

---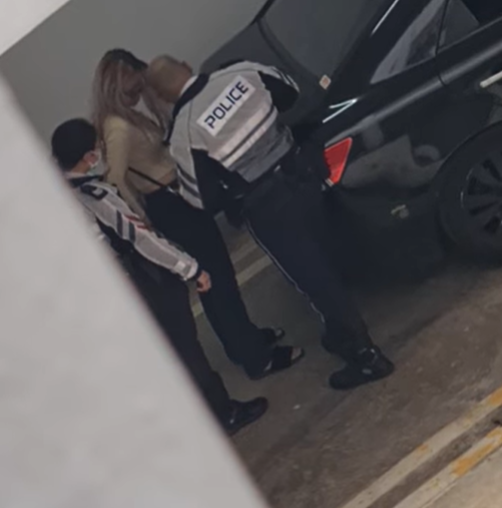 Currently, investigations are still ongoing.
You can check out the video of the aftermath as posted by a Facebook user here.
Car Chases In Singapore
In case you didn't know, that was far from the only car chase that happened in Singapore.
In September 2020 alone, we already had two more equally intense ones with epic conclusions.
One happened on 12 September when a car sped off on the CTE after being flagged for a routine check. Even after the chase came to an end when they crashed, the passenger managed to flee before being arrested four days later.
Another car chase happened on 24 September when another car led a high-speed chase in the CBD. Of course, since the driver is no Dominic Toretto, he eventually crashed and was arrested.
And guess what? All of these chases were due to drug-related offences.
Moral of the story: you can run, but you can't hide.
Featured Image: Facebook (Alex Soo)

Fake IMH doctors flooding TikTok videos with comments are related to 4D. Here's why:
Read Also: