Squid Game might have been released four months ago, but that did not stop a fellow Squid Game watcher from drawing parallels to the show after receiving a suspicious-looking letter from the Singapore Police Force (SPF).
Stamped in bright red ink on the front are the words "Do not ignore this letter" with the Police Force's logo at the top left corner. No mailing address. No addressee name. Sus.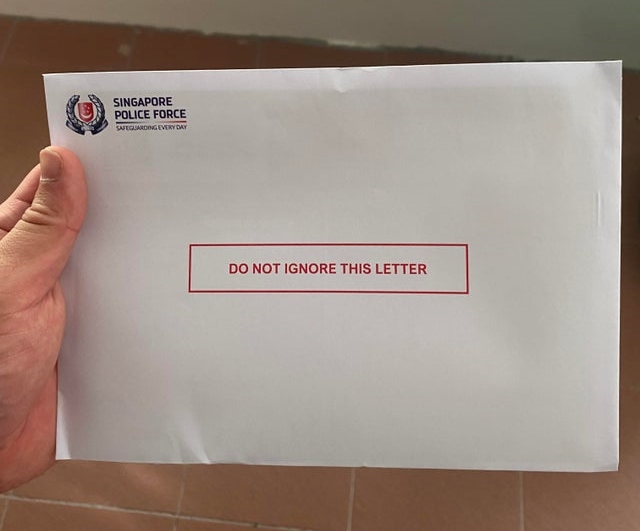 After receiving the letter, the Reddit user took to the platform on Tuesday (12 January 2022) to share with the Singapore subreddit community the supposed "squid game vibes" from the letter.
Reddit Comments Turned Conspiracy Theories
Reddit users began to comment on the appearance of the letter, with some making references to chain letters they used to receive.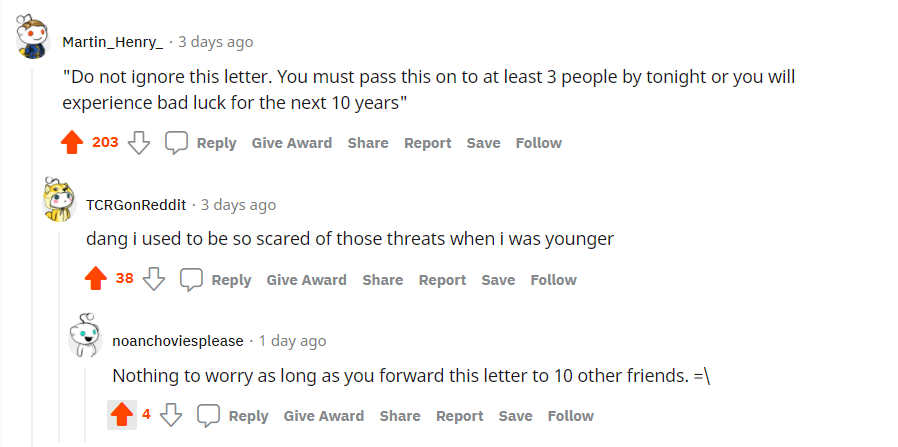 Yes, they deserved an upvote.
"Do not ignore this letter. You must pass this on to at least 3 people by tonight or you will experience bad luck for the next 10 years," one comment read. Throwback to the times you sent this to your friends right?
Another user also commented, referencing one of the show's iconic games but in a more local context. "Next time don't play the eraser flipping game with weird insurance agents at MRT stations."
Other users claimed that it looked like a scam letter, which is what the content inside the letter actually proved to be advising the public on. What an ironic twist of events.
Join our Telegram channel for more entertaining and informative articles at https://t.me/goodyfeedsg or download the Goody Feed app here: https://goodyfeed.com/app/ 
Anti-Scam Campaign Measure
After much speculation, the original poster clarified that the content of the letter was a new year greeting providing advice on scams.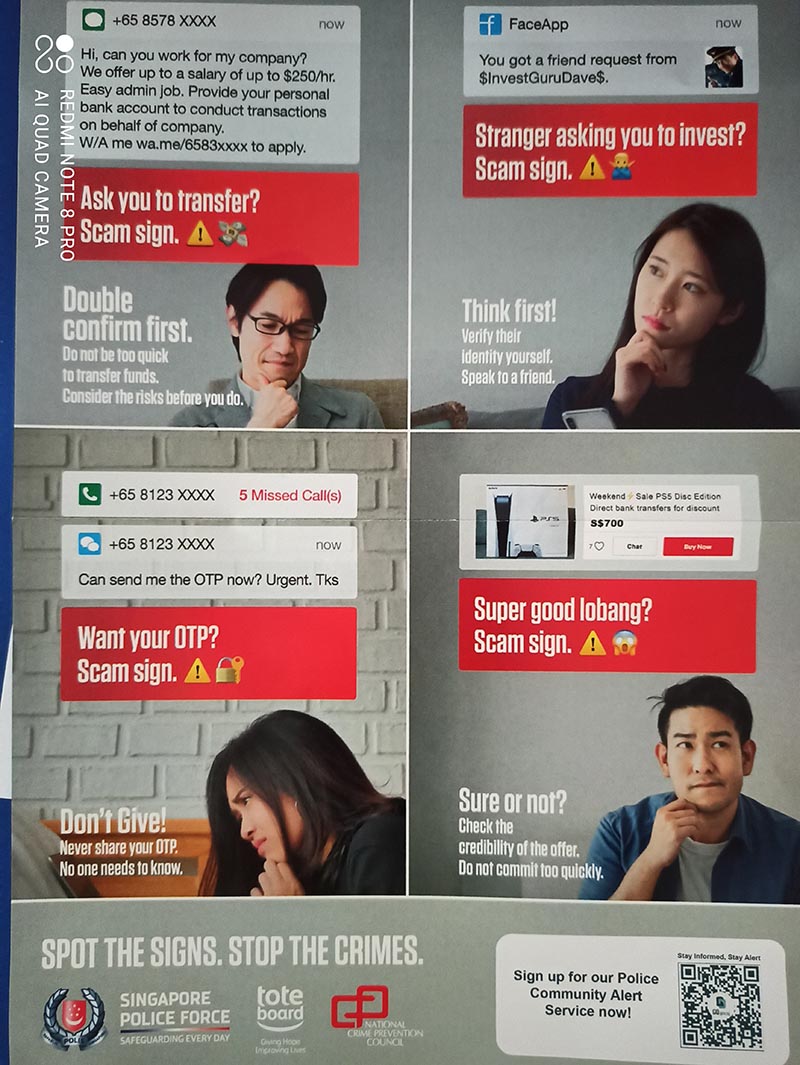 This was part of the measures in the anti-scam campaign "Spot the Signs, Stop the Crimes" launched in 2020 by the National Crime Prevention Council (NCPC) and SPF. The campaign was set up in response to a rise in scam cases which increased by 16 per cent from 7,247 cases in 2020 to 8,403 cases in 2021.
With the drastic rise in scam cases, it is not surprising that SPF would send out mass letters to the community to educate the public on scams. Due to COVID-19, many are now unemployed and seeking fast employment to earn cash, resulting in Singaporeans being less vigilant when assessing offers that are too good to be true.
In case you want to find out more about anti-scam measures in Singapore, check out some of the videos that we did with SPF here:
Read Also:
Featured Image: Reddit (u/JiPaiHongGanLiao)
---
A new virus has been identified in China, and it's infected 35 people. Would it be the next COVID-19? Watch this and you'd know: