---
Advertisements

---
Last Updated on 2023-03-13 , 2:35 pm
The idea of POP MART is essentially beautifully designed and collectible characters in the concept of blind boxes.
This means that you will not know what you are buying exactly—giving it an element of surprise.
They are palm-sized figurines packed into plastic foil packaging. Each series typically consists of 12 figurines that can be purchased individually or individually.
Why is Popmart so Popular?
Besides the thrill of unboxing blind boxes, POP MART is a way for collectors to express themselves. It is a way of telling people who they are and what they like.
In 2021 alone, there were about 4 million pieces of Molly POP MART sold in China alone.
Here are 10 Facts about POP MART that you did not know about.
POP MART was founded back in 2010
POP MART was founded in 2010 by Wang Ning, who is 34 this year. He graduated with an advertising degree from Zhengzhou University in 2009 and realised he wanted to start his own business instead of being a corporate slave.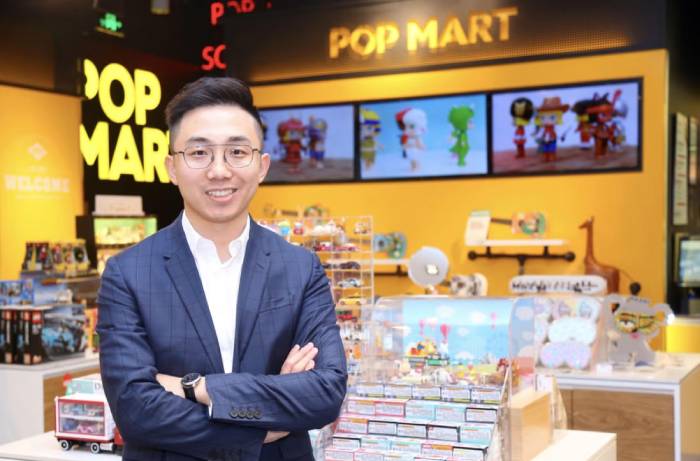 The magical idea of POP MART came about during his trip to Hong Kong—when he was inspired by a retail chain that sold many trendy products.
Today, POP MART has expanded to over 21 countries, with 200 stores and 1,000 vending machines.
There are 20 Roboshops and 6 POP MART Retail stores in Singapore to get your POP MART Collection
In Singapore alone, there are 20 roboshops and six POP MART retail stores.
---
Advertisements

---
Roboshops are also known as vending machines, which are a hassle-free, convenient, and fun way of purchasing your POP MART.
Amongst the six POP MART retail outlets in Singapore, the flagship store is located at Funan.
You may view the full list of roboshops and retail stores here.
Important Groups in Singapore to note for selling your Collection 
If you are wondering where you can sell off your unwanted POP MART collection, there are a few communities where you can do so.
Besides Carousell, you can also check Discord, Telegram, or even Facebook.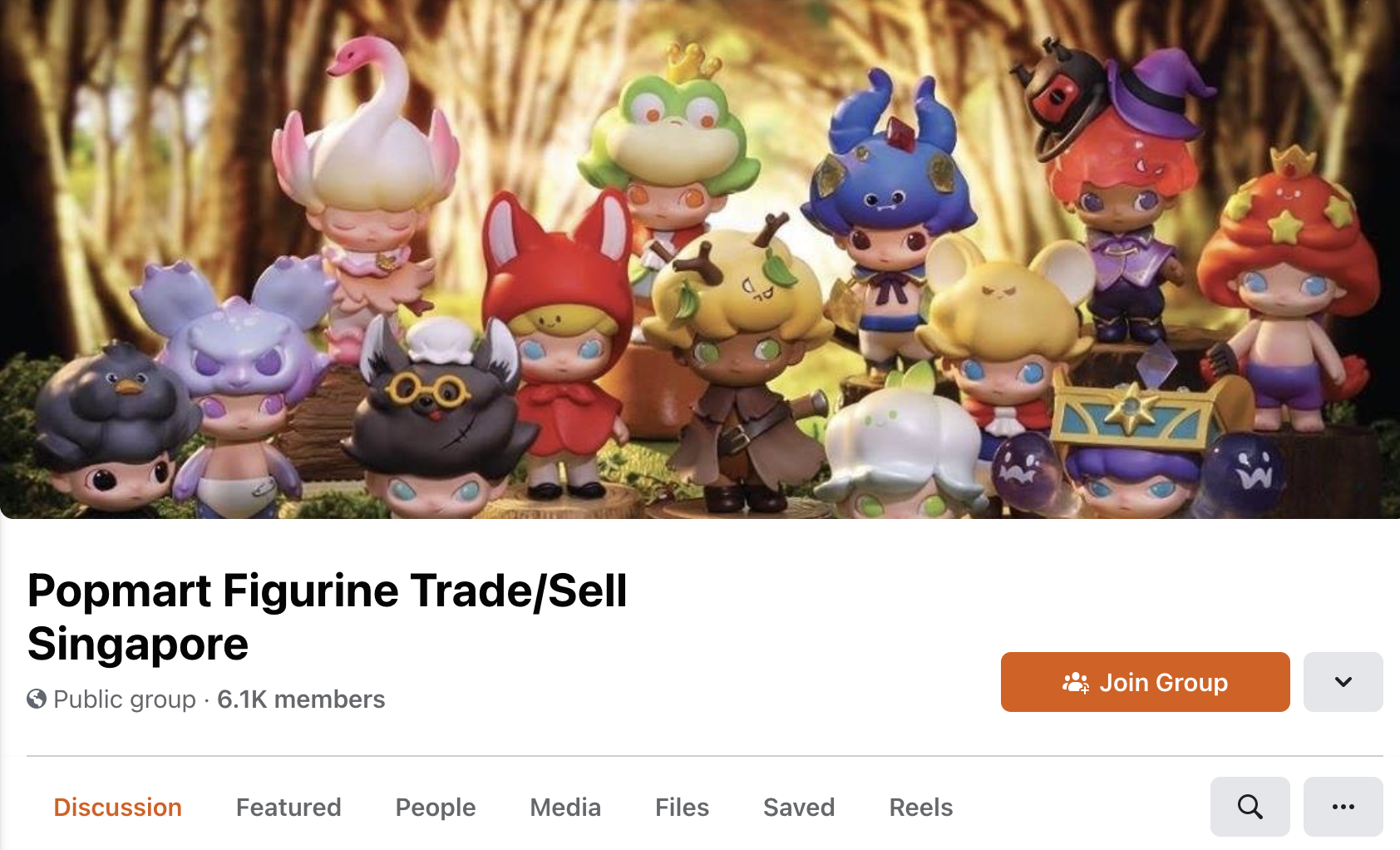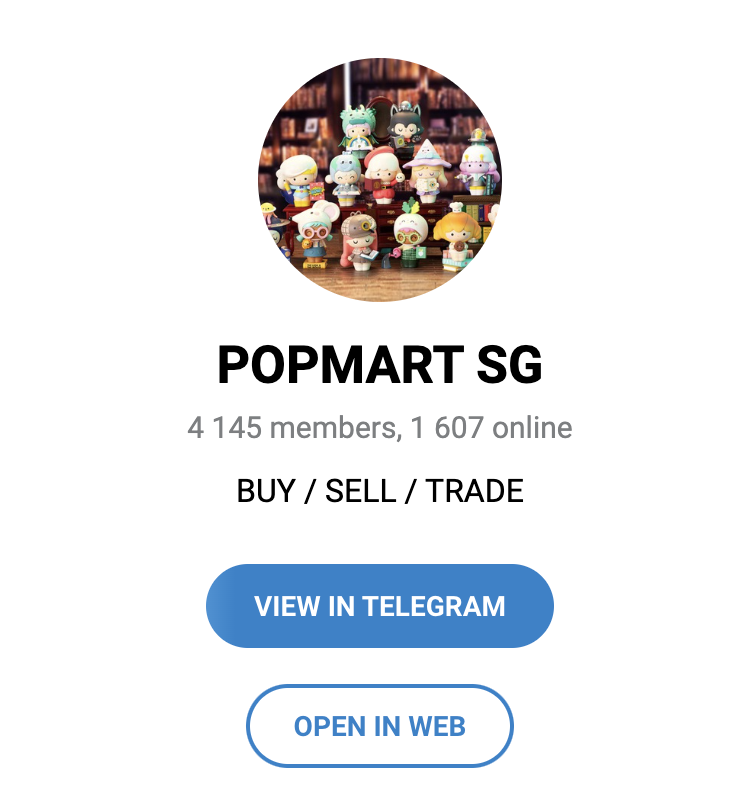 If you would like to resell it, it is Important Not to Open the Seal
This is another important point if you want to resell your POP MART. Remember this: the figurine will lose its value once you open the foil packaging.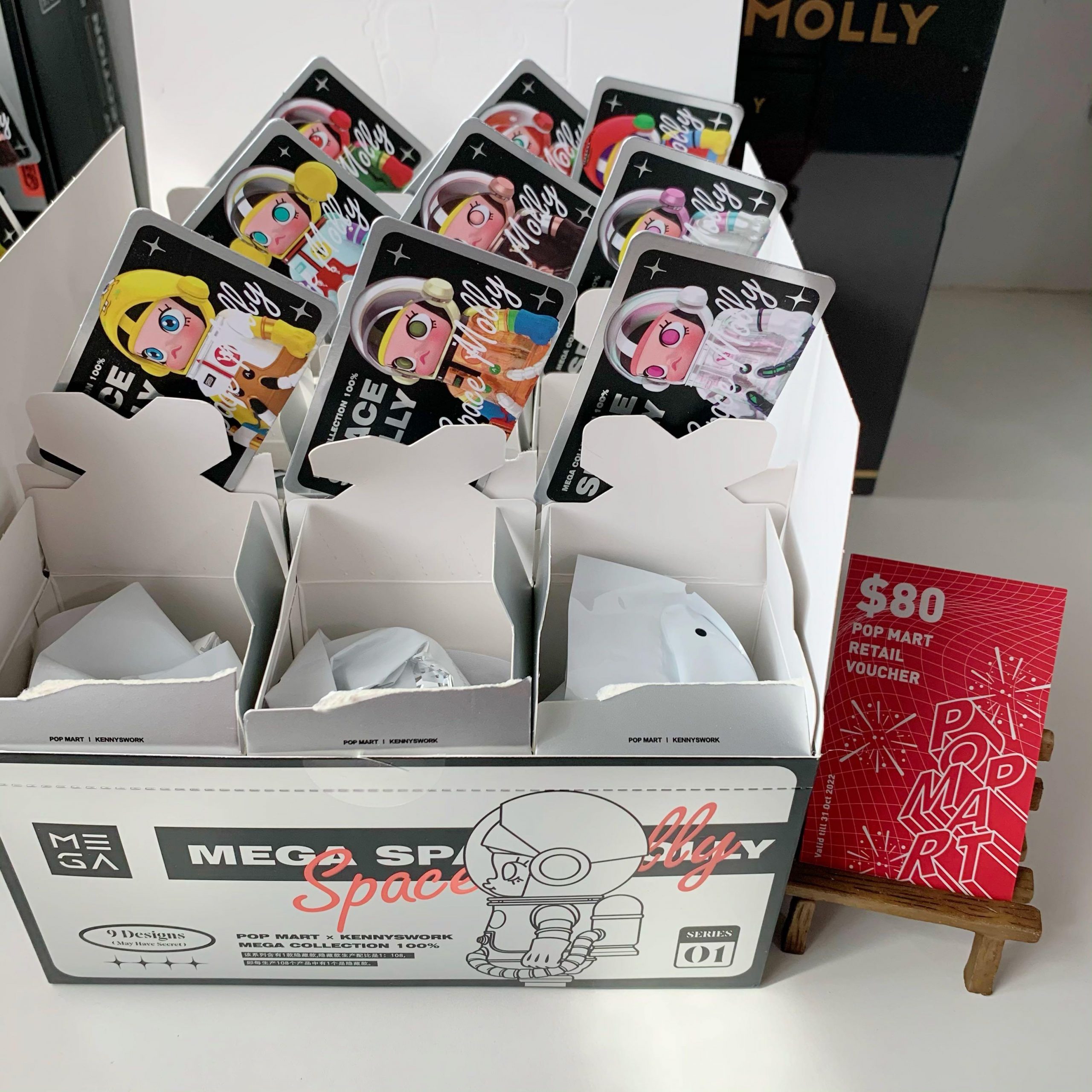 Note that you do not have to open the foil packaging to see what is inside. It comes with a card that shows you what you got.
Even better—if, for whatever reason, you purchase a new blind box but do not want to open it, you can sell it at a better price.
The Secret of Differentiating Between a Real and Fake POP MART
This is important for hardcore POP MART collectors—you want to ensure that you buy an authentic product.
The key thing to note is that the real POP MART (on the right) has a sticker and its social media handles on the bottom left of the box.
---
Advertisements

---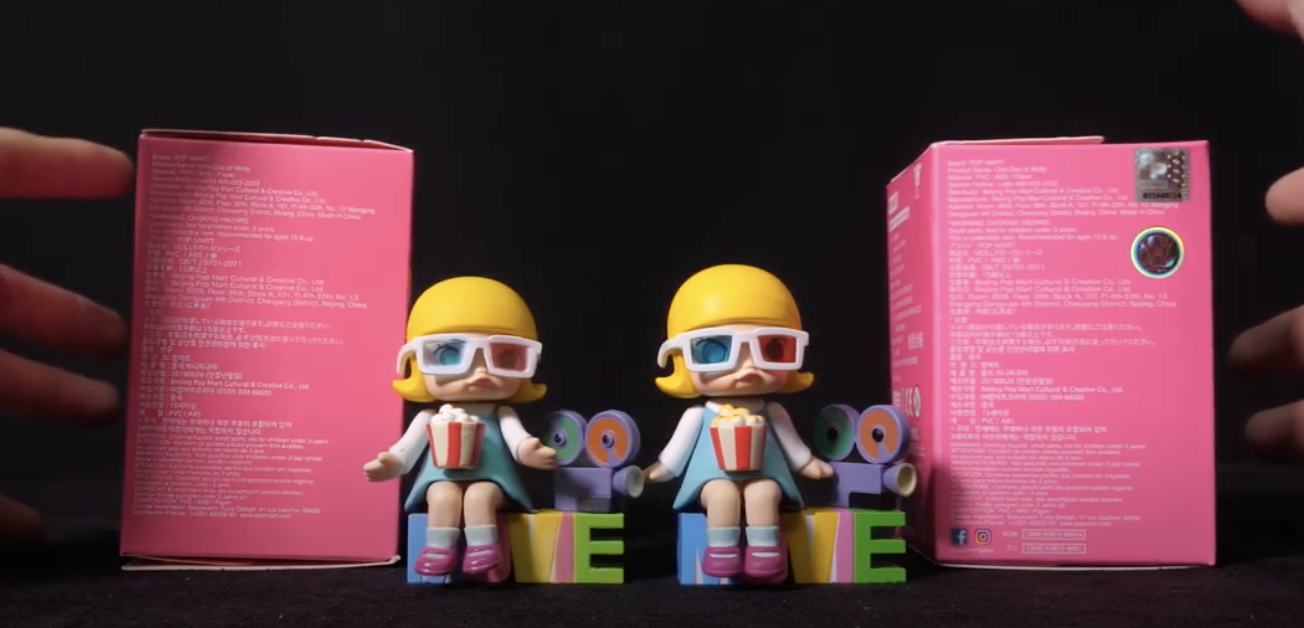 The box as a whole also looks more vibrant compared to the replica version.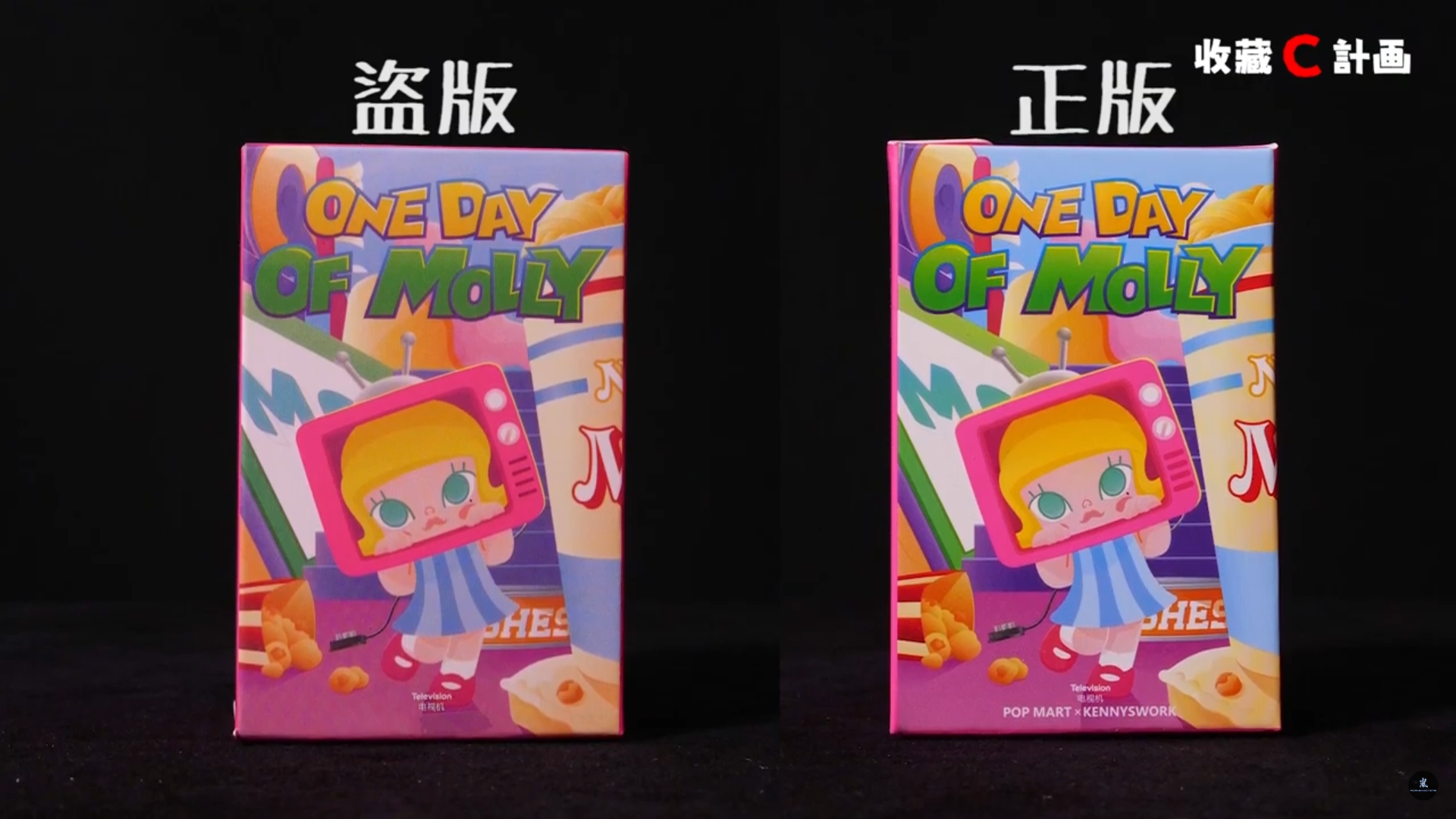 The Most Expensive Collection is the SPACE MOLLY Collection
Have you ever wondered what the most expensive collection is in POP MART?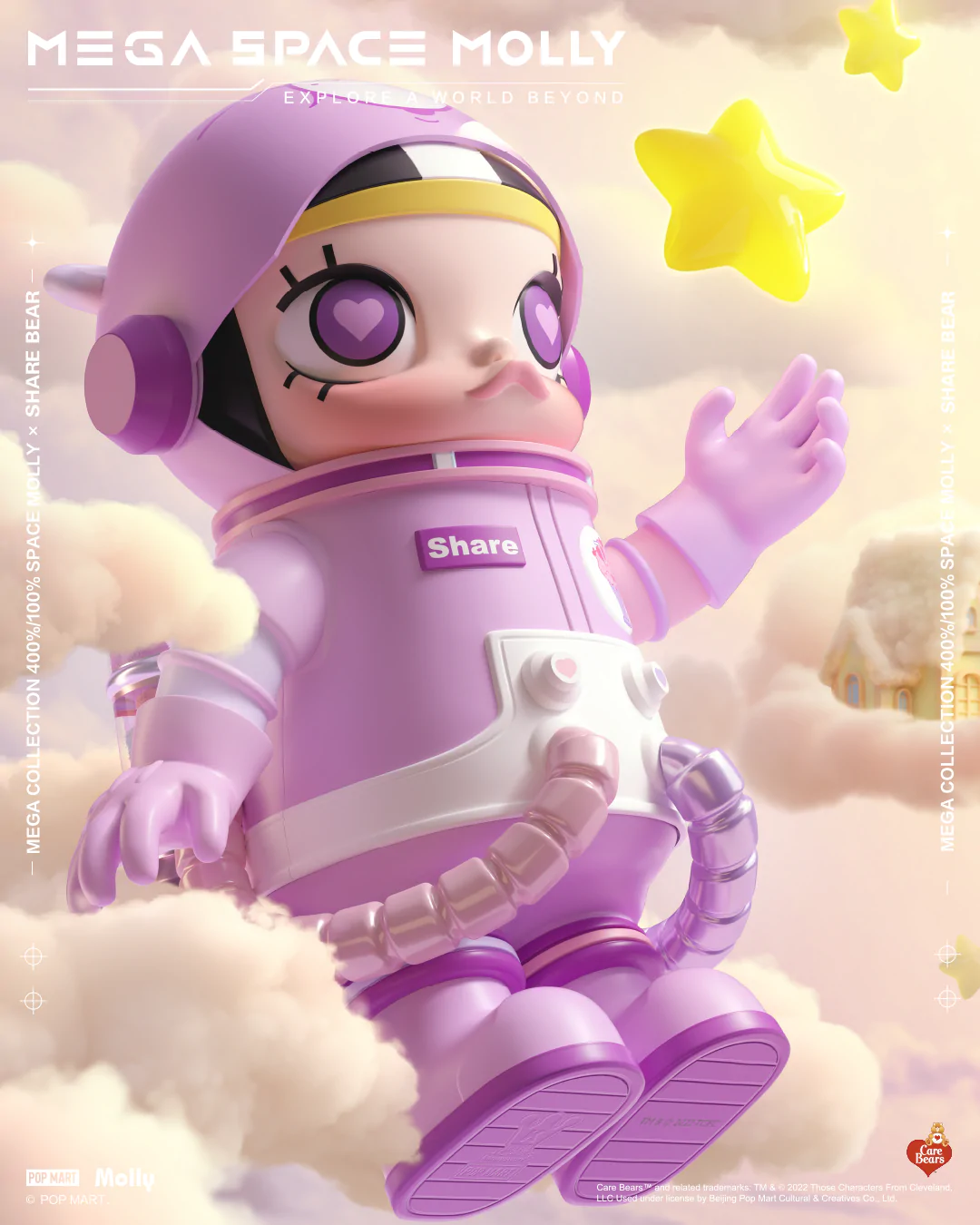 Typically, each figurine costs from S$13 to S$20, which is about four packets of cai fan, but this price does not stop collectors from purchasing them.
The most expensive collection is the SPACE MOLLY Collection, which is priced at S$1,499.90 each. This figurine is about 70 centimetres tall and has less than 3,000 pieces worldwide.
The POP MART Market is Expected to be Worth S$8.8 billion by 2023 
POP MART's market is currently valued at $5.9 billion but is projected to reach $8.8 billion by 2023.
Most of POP MART's consumers are between the ages of 15 and 40. These groups of people have shown a strong desire for self-expression and individuality and are willing to purchase these figurines for emotional satisfaction.
---
Advertisements

---
POP MART has rights to over 100 Different Intellectual Properties  
POP MART has rights to over 100 Different Intellectual Properties, and popular names include Dimoo, Molly, and Disney.
There are "Tactics" posted by fans on how to get the POP MART you Want
Have you ever wondered whether there is a genius way of determining the contents of your POP MART?
Some netizens have suggested shaking the box to determine the item inside, and it surprisingly works for a TikTok user.

 Please let us borrow your grandma for one minute. 
There is Currently a Limited-Edition POP MARTEvent in Singapore
If you have not heard of it yet, POP MART has an event in Singapore with a giant Gashapon vending machine.
---
Advertisements

---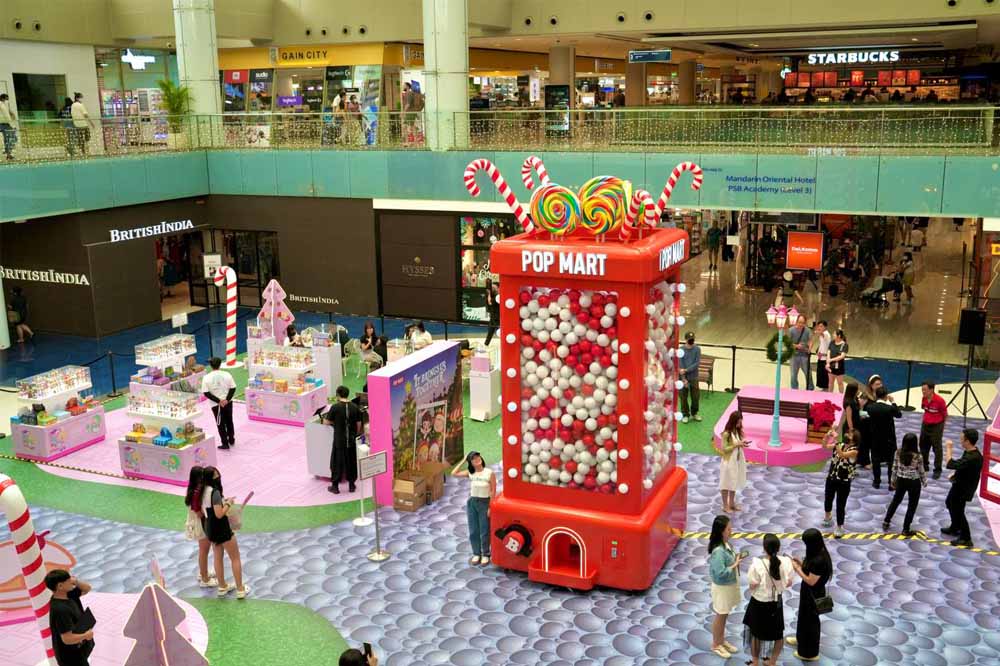 From now till 1 January 2023, head down to Marina Square's central atrium, and you will be greeted by lots of cute POP MART installations and a giant Gashapon machine.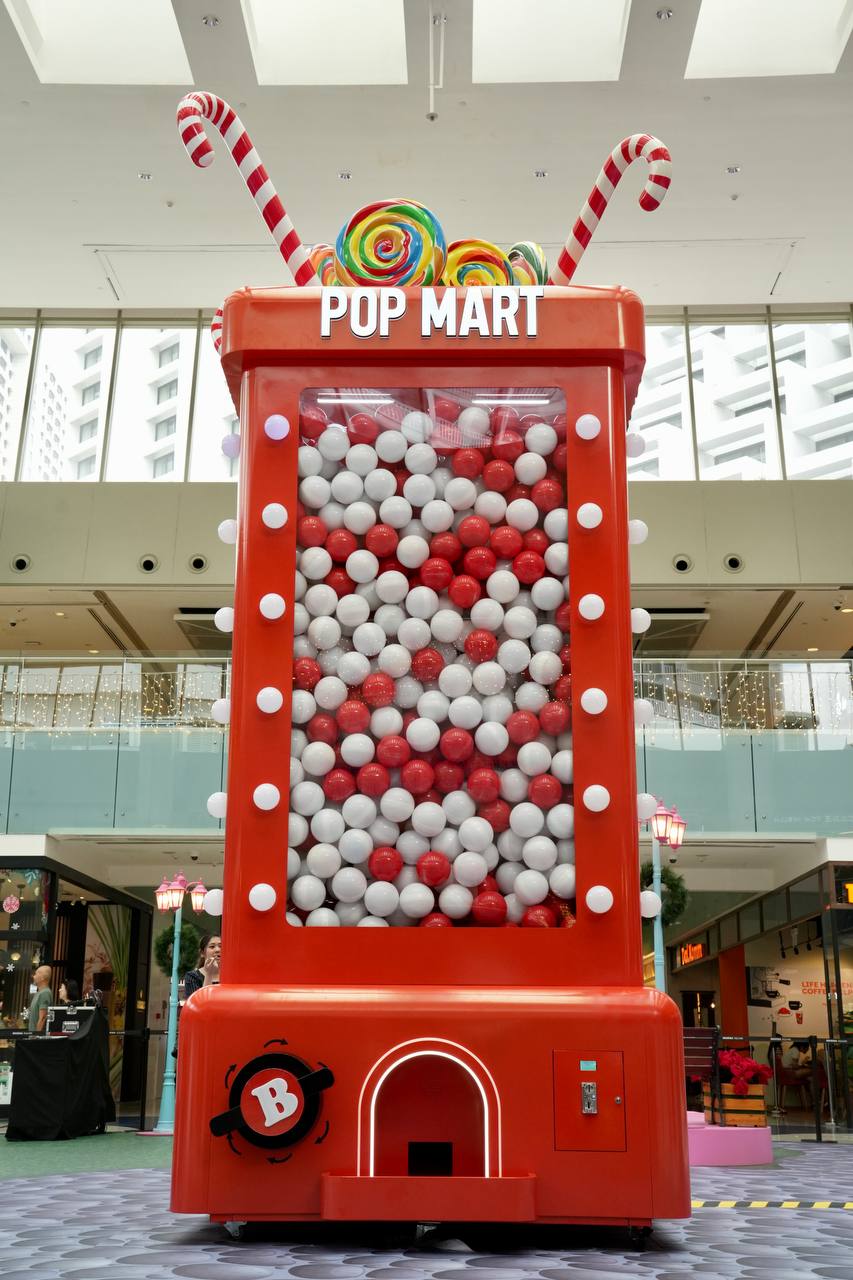 There are limited-edition figurines, such as the Sweet Bean Animals Playing series, up for purchase at S$18.90 each.
You can also play at the Gashapon machine, with over 4,500 POP MART Gashapon balls, when you spend S$180 at the mall. Additionally, if you spend S$80, you can get Pop-Mart-themed gift wrappers— which is perfect for your POP-MART-obsessed friends this Christmas. 
Apart from just POP MART, you can catch performances by local artists like Jason Yu this festive season.
If you are one of those people who swore that you would never buy POP MART who knows, this might change in the future. 

How much cash are you getting in December 2023 from the Government? Here are the facts simplified for you:
Read Also: