---
Advertisements
---
On 11 Oct 2020, an irate neighbour took to Facebook to complain about a certain household in Jurong West.
Someone had decided that putting out pork to air-dry alongside laundry outside the kitchen window was a good idea.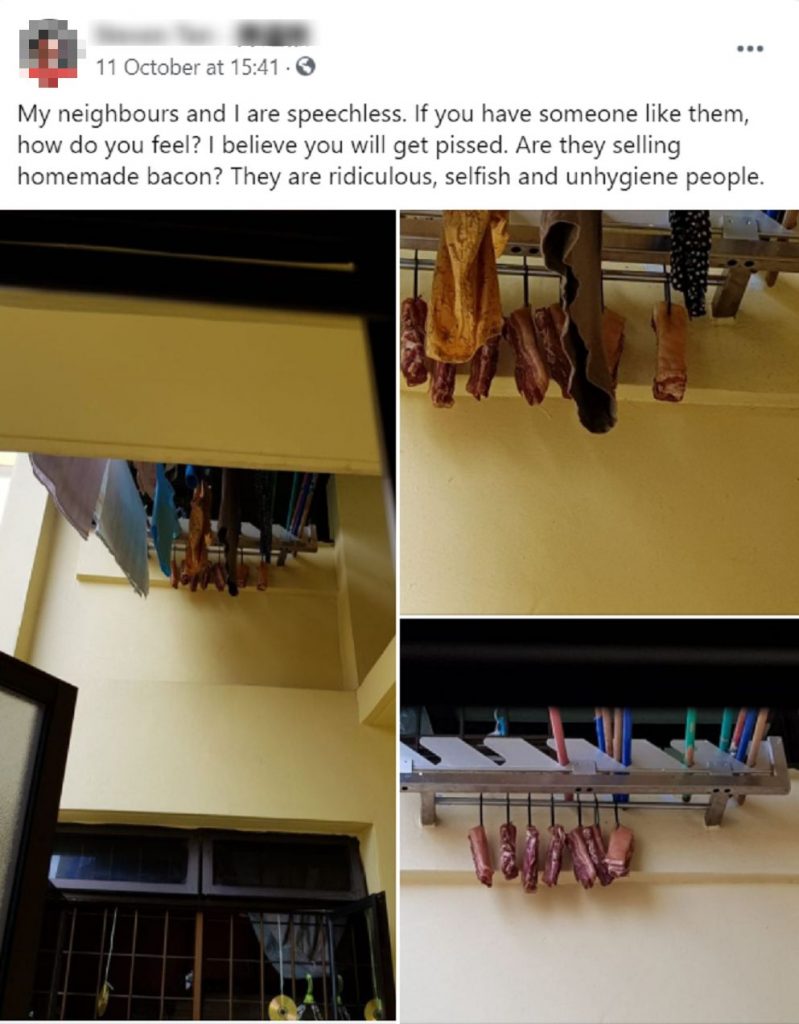 Apparently, seven slabs of pork were hung out to dry alongside wet clothes.
Cue extreme disapproval and condemnation of the family's selfish behaviour, along with a few speculations.
Well, if you're one of those who are wondering what exactly led to the wonder of hanging seven pigs, wonder no more, for the culprit has responded to the incident.
Neighbour Who Hung Pork Outside Kitchen Window Responded & It's Due to COVID-19 Again
Folks from 8World decided to get to the bottom of the incident and managed to interview the person who put the pork slabs out to dry.
The lady, who is known as Madam Yang, told 8World that she and her husband love eating 醋肉 (preserved meat).
They've always ordered their fix online and ship it to Singapore. However, with the Covid-19 pandemic, that's no longer possible.
That was when they had the brilliant idea to make it themselves.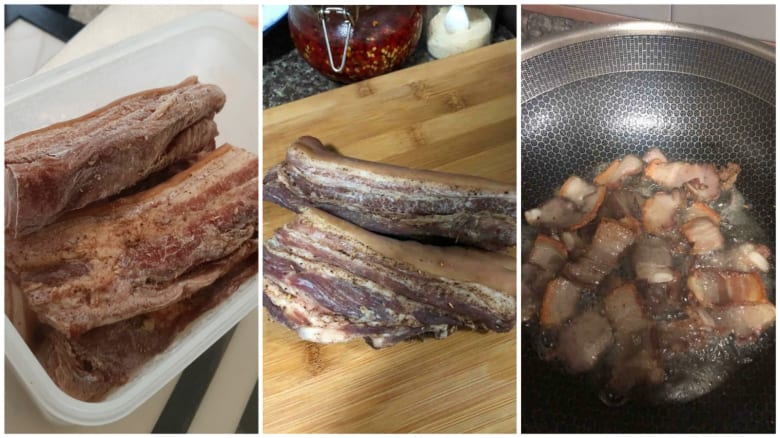 The images of the hanging pork slabs on social media were of their first attempt, she added.
How They Found Out
Apparently, when the pair were trying to make their own meat, they took photos and sent it to their friends.
Their friends, who are aware of the intense debate over air-drying pork happening online, thought the timing was impeccable and told them about it.
That was when they realised they've unknowingly become the hot topic of the day on Singapore social media.
The town council has also talked to the couple and told them not to hang their pork out of the window to dry anymore.
The couple also said they won't cause a repeat of the same incident again.
So there you go: it's not a home-based business or inconsiderate people, but merely individuals who were driven to make their own favourite food because of Covid-19.
It was also confirmed by Mdm Yang that the pork juices did not drip to the floors below, nor was there any smell.
Back in 2018, strips of raw meat were seen hanging over air-conditioner compressor vents outside a second-storey HDB corridor in Beach Road.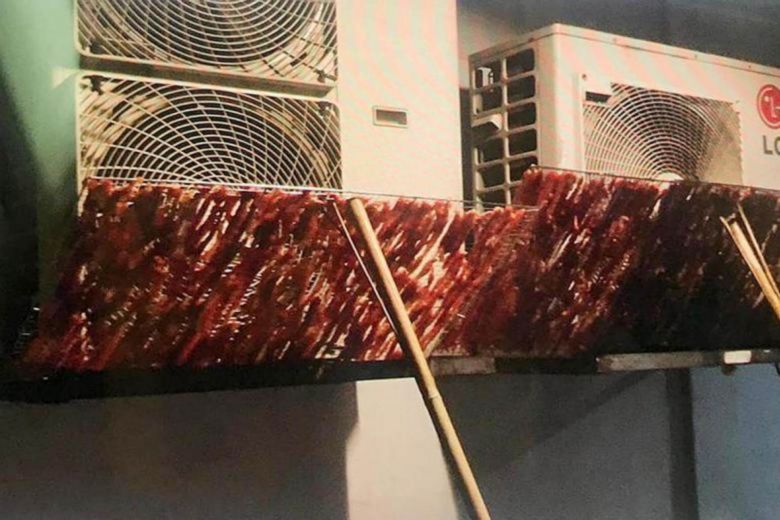 The meat was allegedly being dried to make jerky so it could later be sold.
---
Advertisements
---