Are you craving for some delicious, bittersweet durian to complete your day? Or maybe, you've tried McDonald's D24 Durian McFlurry and that just wasn't enough durian for you?
In Singapore, the king of fruits is possibly one of the best, yet the most expensive, fruits to enjoy. And normal people like me who don't earn a lot (boss, are you reading this?), getting your durian fix isn't something that you can usually do.
If your wildest dream is to drown in bittersweet durian flesh, for cheap, this is your month.
Because for the month of July? Durians in Singapore are selling…
…for cheap.
Malaysia experiencing an oversupply of durian
If you've been paying attention to Malaysia's weather, it's been pretty hot.
And that's a good thing because durians ripen quicker in hot weather, which led to an oversupply of durians in Singapore.
Basic demand vs supply theory in economics says that, if supply is more than demand, prices are going to fall.
The higher the supply is, the higher it'll fall.
And this July, we're talking about a drop of not just 10%, not just 20% but more than 50%.
A typical mao shan wang durian like this is selling at $12-15 per kg right now. It usually costs about $28 to $35 in Singapore.
And a D24 durian like the one above is selling at $5, instead of the usual $15.
(Article continues below) Most Touching Singapore Video: Jenny is brought up by a single parent, and when she steps into adulthood, she starts to forget that her mother used to be her everything. Watch it here:
(Since you're here, subscribe to our YouTube Channel for more informative videos lah)
In fact, you should go chiong for durian this weekend
Why this weekend? Because this is the first week where durian sellers are facing an oversupply of durian in Singapore. And this means that durian vendors have more durians than they can possibly sell, without a gameplan.
Stores like Deluxe (SG) Enterprise in Geylang, which has been selling durians for 20 years, said that they have so many durians they're selling it at a loss right now.
They're even throwing away durians because they were unable to sell them.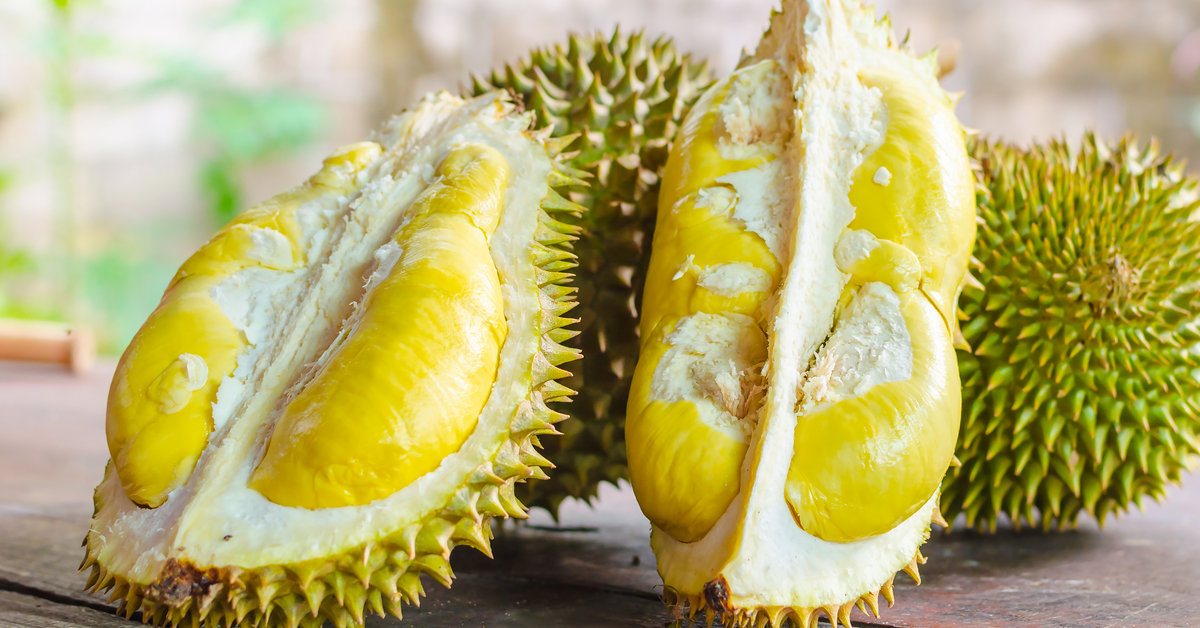 Durian Fullhouse (pictured above) is now selling mao shan wang durians at $12 per kg, and they're bringing in around 30-55kg of durians per week.
So, which durian varieties dropped the most?
Okay, for those of you (and me) who's always on the lookout for the most worth-it durians to get this season, it's probably the red prawn and D13 varieties.
It can be sold as low as $2 each.
$2 for each durian. Yes, even cheaper than D24 Durian McFlurry.
In fact, most durian varieties have at least halved in price for this week, and possibly a few weeks more.
And the best part?
Just because the durians are cheap doesn't mean it'll taste bad.
And customers who bought the cheaper durians reported that the durians are both sweet and good.
In fact, it was one of the few rare times that all the durians in the boxes are delicious.
If you don't have a favourite durian stall that you usually go to, don't worry.
We've got that covered.
And by that, we mean we've curated the 10 best places to get durian in Singapore that's worth your money and your calories.
In both Singapore and JB.
Here's a teaser to get you started:
Interested? You can check out the full list here.
Remember to share this with your durian kakis, okay?
Now you know what Singaporeans are talking about today; do check back tomorrow for another piece of news of the day!