(Based on a true story)
Me: *Telling my mother about my day*
Mother: *ignores me and proceeds to say* Eh! The McDonald's Twister Fries is coming back on 28 Jan. You buy the Prosperity Burger meal, then give me the Twister Fries.
Me: When did I say that I don't want the Twister Fries?!
Actually, this could be based on many true stories, because McDonald's Prosperity series is back (again), and once again, we here at Goody Feed have to buy them (again) because our boss' credit card can still work.
Suffice to say, it was worth the calories and the boss' rants.
Review of Prosperity Burger & Fries
What is it about the Prosperity Twister Fries (S$3.90) that makes it so delicious?!
These golden curls of potato are crispy, fluffy and seasoned to perfection. The seasoning on the Prosperity Twister Fries gives a regular potato just the right amount of oomph it needs to elevate the flavours.
But let's face it, the main reason we love the Prosperity Twister Fries is because of the curls — more specifically, getting that rare perfect spiral!
However, the star is always this: the burger.
McDonald's Prosperity Burger comes in two options: chicken or beef (single: S$5.70 / double $7.70).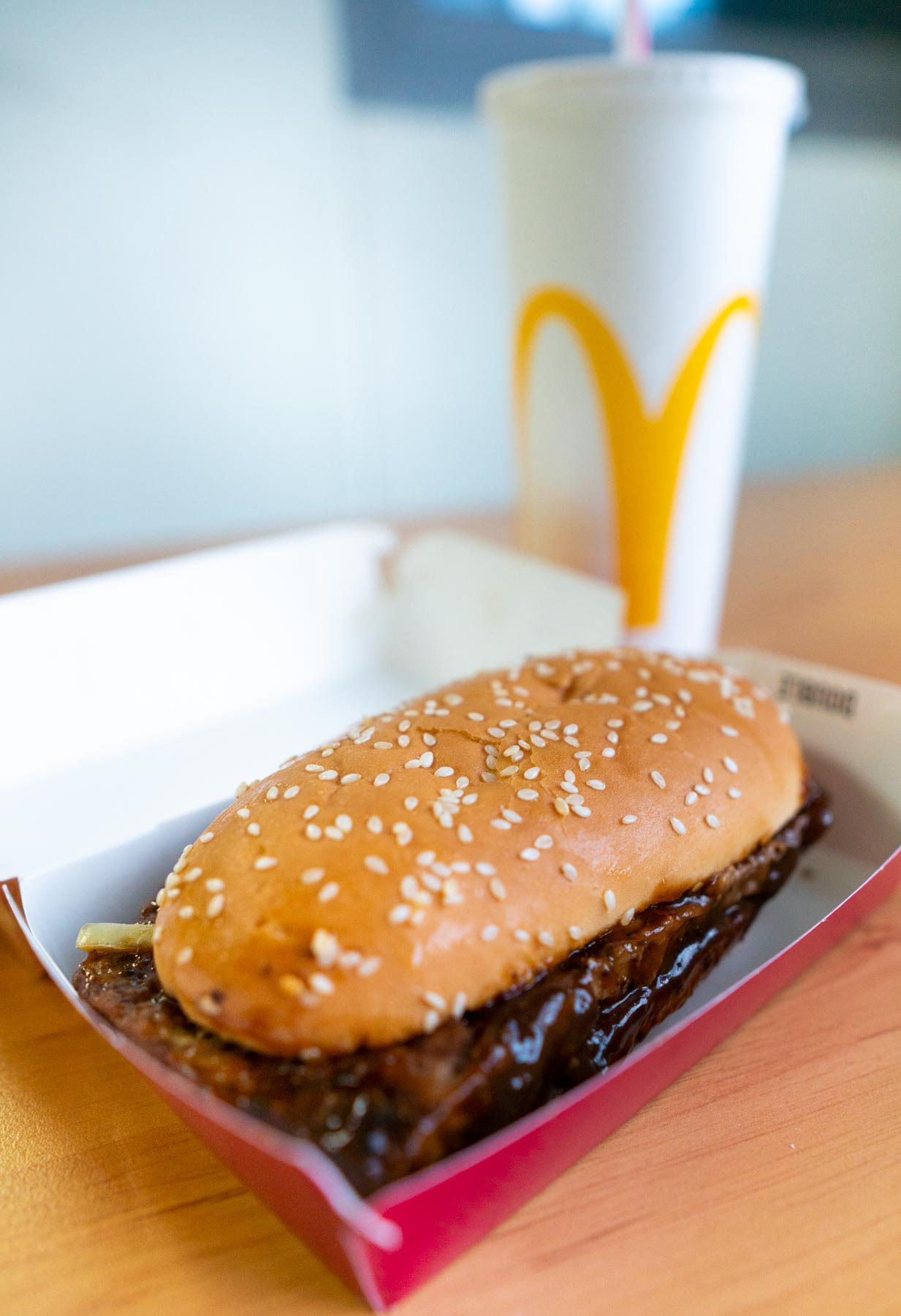 We got the beef and I fell in love with the Prosperity Burger all over again. Was it the signature black pepper sauce, the juicy chicken or beef patty, or the fresh crisp onions in a warm sesame seed bun? I think it might have been the perfect harmony of all of the above.
Similar to every year's burger, the Prosperity burger's signature black pepper sauce was decadent and spicy; and the crisp onion slices cut through the sweetness of the black pepper sauce — the perfect balance of sweet and spicy!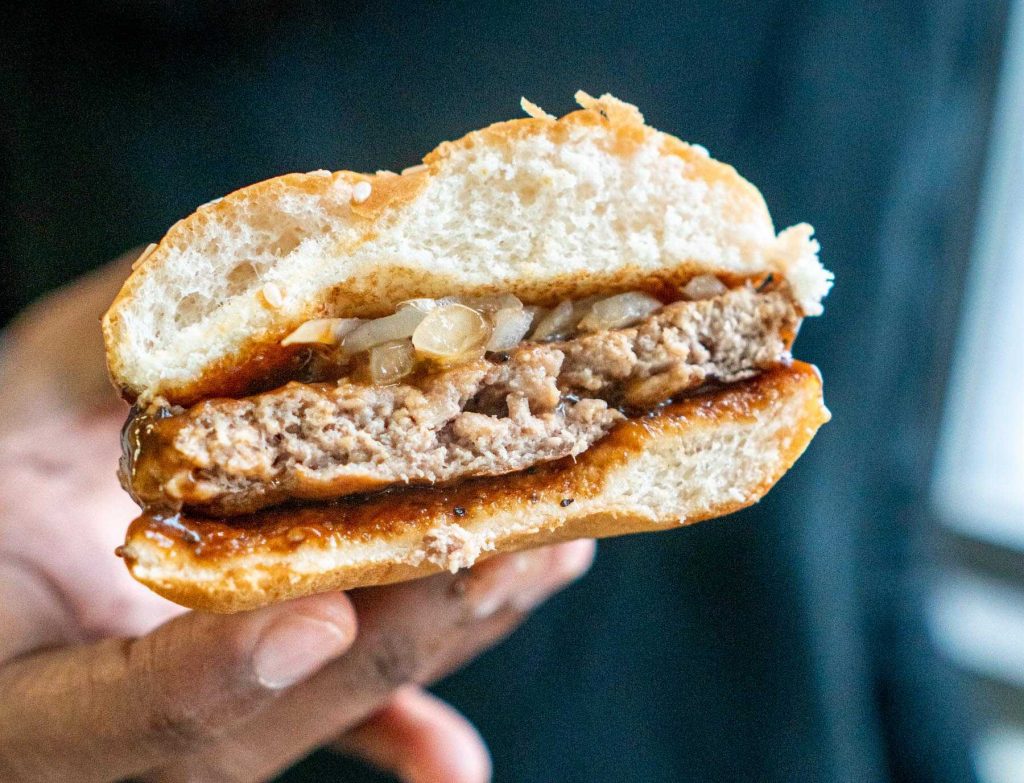 If McDonald's were to give a bottle of the black pepper sauce to anyone who takes a COVID-19 vaccine, we'll all be vaccinated before Chinese New Year #justsaying
---
Advertisements
---
Now, if you think your life is perfect with Singapore's Prosperity burger, wait till you know what our friendly neighbour up north offers.
Malaysia's Golden Prosperity Burger
McDonald's Malaysia released a new version of the Prosperity Burger: The Golden Prosperity Burger.
I didn't think they could make it more huat, but they did.
The Golden Prosperity Burger is the regular Prosperity Burger that we all know and love, with the addition of their signature golden crispy hashbrown.
While this isn't available in Singapore, here's a hack for you: save the hashbrown from your McDonald's breakfast and add it to the Prosperity Burger for lunch.
Hashbrown not crispy anymore? Throw it into an air fryer for 3 minutes.
Prosperity Promos
Now, back to Singapore.
McDonald's has even more seasonal favourites such as their Peach Pie (S$1.40), Peach McFizz (S$3.35), and Bandung flavoured dessert series (from S$1).
If you love a good deal, you could get the Prosperity Feast which includes a Prosperity Burger, Prosperity Twister Fries, Peach Pie and Peach McFizz at only S$10.30. (They'll even throw in free red packets — while stocks last!)
---
Advertisements
---
If you're ordering in, check out McDonald's Prosperity Bundle which is exclusively available via McDelivery.
The Prosperity Bundle consists of two Prosperity Beef Burger, a Prosperity Chicken Burger, three large Prosperity Twister Fries, Chicken McNuggets (6pc), McWings (4pc), and three drinks.
Like writing? Goody Feed is looking for writers! Click here for more info!