---
Advertisements

---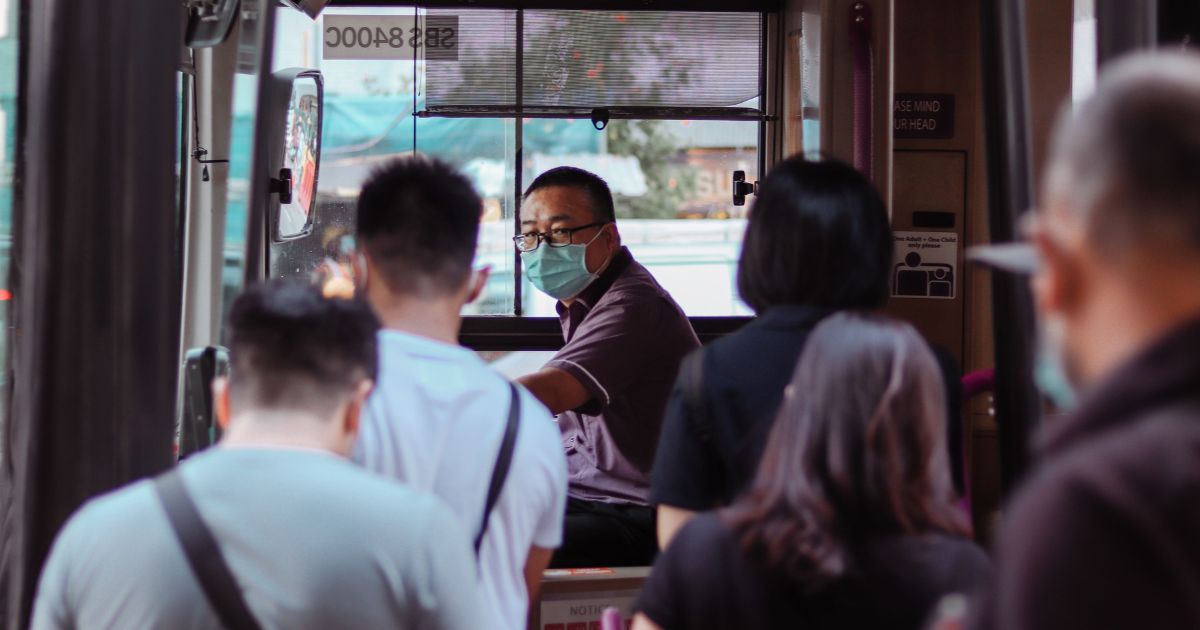 Scientists have shown several studies that hiking benefits us in many ways.
Nope.
We're not talking about the health benefits of hiking. We're talking about a different kind of hike – the upcoming rise in public transport fares in Singapore. 
With great progress comes a great cost, and it's one that Singaporeans will be paying soon.
Bus and Train Fares to Increase by 7% Starting 23 December 2023
Starting 23 December 2023, public transport fares will see a 7% increase, equating to a 10 to 11 cent hike per journey for most commuters.
If you're an adult who frequently uses a card to pay for public transportation, you'll be directly impacted by this fare increase. 
This hike is part of a series of ongoing adjustments by the Public Transport Council (PTC), which is deferring part of the fare adjustment to future fare review exercises.
This announcement comes after the PTC conducted its first fare review exercise under a new fare adjustment formula. The formula, introduced earlier this year, aims to make fares less volatile while maintaining affordability.
Here's a rundown of what you need to know about the public transport fare increases which will take place from 23 December 2023 onwards:
Public transport fares will increase by 7% come 23 December 2023

Adult fares will rise by 10 cents for trips under 4.2 km and 11 cents for trips exceeding 4.2km

Adult cash fares will increase by 20 cents

The smallest fare increase will affect concession cardholders like students, senior citizens, and persons with disabilities, at 4 to 5 cents per journey
For instance, if you are an adult taking a train ride from Boon Lay to Bugis station, a distance of 20 km, the fare is currently $1.96. Come 23 December, it will be $2.07, a rise of 11 cents.
Cash fares will also increase by 20 cents for adults and 10 cents for students, seniors, and people with disabilities.
There will be no fare increases for adult monthly travel passes and bus or train monthly concession passes.
Readers with adult monthly travel pass: *phew*
The adult monthly travel pass remains at $128 for one month of unlimited travel on train and bus services.
The long-distance price hike of 11 cents is the steepest hike since the hike in 2019, when fares also rose by 7%. 
The Price Hike Aims to Keep Public Transport Fares Affordable
The 7% increase may seem steep, but it could have been higher.
The PTC's fare formula for this year initially permitted a maximum increase of up to 12%, primarily due to rising energy prices, core inflation, and wage growth from last year.
Reader: Say what?
After bringing in the deferred fare quantum of 10.6% from last year's fare review exercise, the maximum allowable fare adjustment quantum for this year is 22.6%.
However, PTC said it has decided against granting the full quantum to keep public transport fares affordable in this higher-cost environment.
---
Advertisements

---
To maintain some level of affordability, the PTC has decided to cap the increase at 7%, deferring the remaining 15.6% to future fare review exercises.
To offset the cost, the government will provide an additional $300 million in subsidies on top of the annual $2 billion in public transport subsidies. 
Support for Concessionary Groups
While general fares are rising, monthly concession fares for students, seniors, and full-time national servicemen will decrease by up to 10%.
The government will also reduce the price of hybrid monthly concession passes for people with disabilities from $64 to $58.
New Hybrid Monthly Concession Pass for Lower-Wage Workers
PTC will also roll out a new hybrid monthly concession pass to lower-wage workers who travel extensively under the Workfare Transport Concession Scheme.
However, recipients must be Singapore citizens between 30 and 60 years old and receiving Workfare Income Supplement (WIS) payments to be eligible for the pass.
---
Advertisements

---
Lower-wage workers can enjoy up to 25% off adult fares with the Workfare Transport Concession pass.
It will cost $96 monthly, $32 less than an adult monthly travel pass. 
These changes to the monthly concession passes are expected to benefit around 60,000 new and existing monthly pass holders.
The Hike Will Lead to Increased Fare Revenue
This adjustment is expected to result in an annual fare revenue increase of approximately $137.4 million a year for public transport operators.
With the expected increase in revenue, both SBS Transit and SMRT Trains will make a mandatory contribution of 15% and 30%, respectively, of their expected increase in revenue to the Public Transport Fund. 
---
Advertisements

---
This year's recommendation will result in a $3.14 million contribution for SBS Transit and $12.71 million for SMRT Trains, amounting to a combined contribution of over $15 million.
Government Assistance for Low-Income Households
With the price hike, the government is doing everything possible to assist, especially lower-income resident households, through public transport vouchers.
The government will issue $50 public transport vouchers to mitigate the financial impact on lower-income households. These can be used to top up fare cards or purchase monthly passes.
These vouchers will be available to resident households with a monthly household income per person of no more than $1,600.
You can calculate your fares in advance to check how much your trips currently cost and how much they will be from 23 December 2023 onwards.

Fresh grads, you don't need any experience to earn up to $4,200 with this "secret":
Read Also: