This Chinese New Year (CNY), many companies are having sales and discounts on their items.
Here's another deal you can add to your list.
Purehan has CNY deals this festive season, and you can even get free ang baos if you visit their showroom. 
Purehan's Story
Purehan is a water purifier specialist company that originated from South Korea.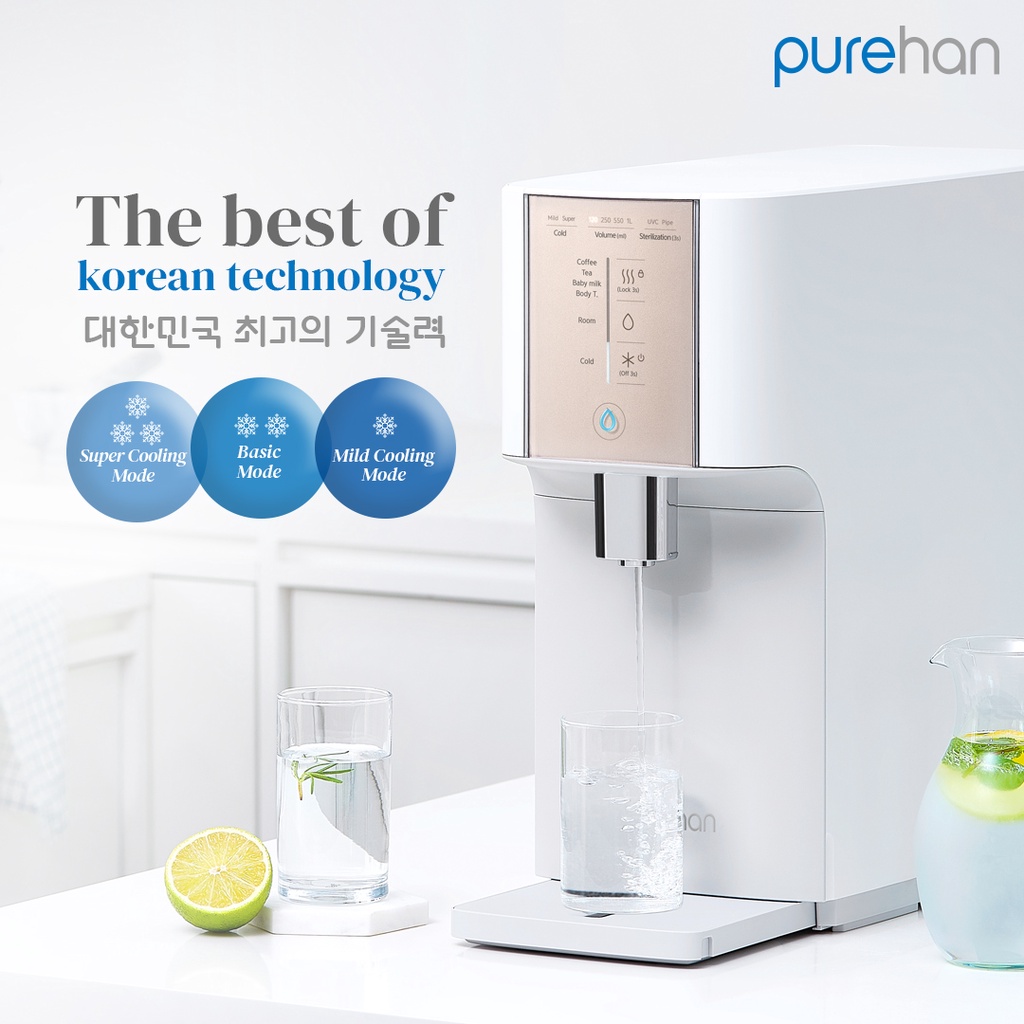 They specialise in various necessary areas needed to help you bring home the best water purifier.
Essentially, Purehan is a Singaporean's dream for a product: High quality without breaking the bank.
Every of their product goes through rigorous research and development on top of numerous stagings to bring you a product you can be proud of owning.
So, which product are we talking about?
Up to $1,100 Off Water Dispensers
Initially $2,488, you can now get Purehan's Super Cooling – All In One Water Dispenser between $1,388 to $1,588, which also entitles you to a one-year filter and a one-year warranty.
It has even won the World's Three Major Design Award and Germany's IF Design Award.
The water dispenser is not only super cooling but also super cool-looking.
With more visitors to your house due to CNY, a water dispenser would make things easier when you have them over.
Even after CNY, Purehan's water dispenser would be a convenient addition to your home.
But other than clean water, it has another mode that's suitable for Singapore's weather.
Multi-Cooling Mode
It's difficult to remain cool even in the average Singaporean's attire of a loose shirt and FBT shorts.
With Purehan, you can enjoy water in any mood with its Multi-Cooling Mode, which uses Korean Technology to allow you to choose the temperature of the water.
If you want water that's just right, Purehan's water dispenser also dispenses water with temperatures similar to the average body temperature.
The Body Temperature Water Function helps with metabolism, blood circulation and digestion, which stays true to Purehan's aims of providing delicious, healthy water.
Triple Hygiene Care System
Cleaning water dispensers can be a hassle, but not with Purehan's Triple Hygiene Care System.
This feature has three primary functions: Faucet Sterilisation, Water Pipe Sterilization and a Replaceable Faucet Tip.
With Faucet Sterilization, UV sterilisation is automatically activated every two hours and even sterilises 99.9% of UV.
If you want more control, you can also choose the timings manually.
Every corner of water pipes can be automatically sterilised every five days or whenever you desire.
Simply put, it's almost self-cleaning.
Purehan Water Purifer Filter
Purehan's water dispenser comes with not one, but two filters.
The carbon filter has an extensive five-step filtering system that removes heavy metals and other pollutants from your water.
It removes sediment, carbon blocks like residual chlorine and heavy metals.
It also prevents the build-up of bacteria and maintains the optimal mineral balance for a suitable pH level.
In addition, the water dispenser's Neo Nano Clean filter removes sediments, norovirus, bacteria and odours.
The filter boasts to remove not just noroviruses but harmful bacteria such as E.coli and Staphylococcus aureus, which can potentially cause serious infections. 
Efficient Design
Who said water dispensers had to be bulky and ugly?
Here, take a look: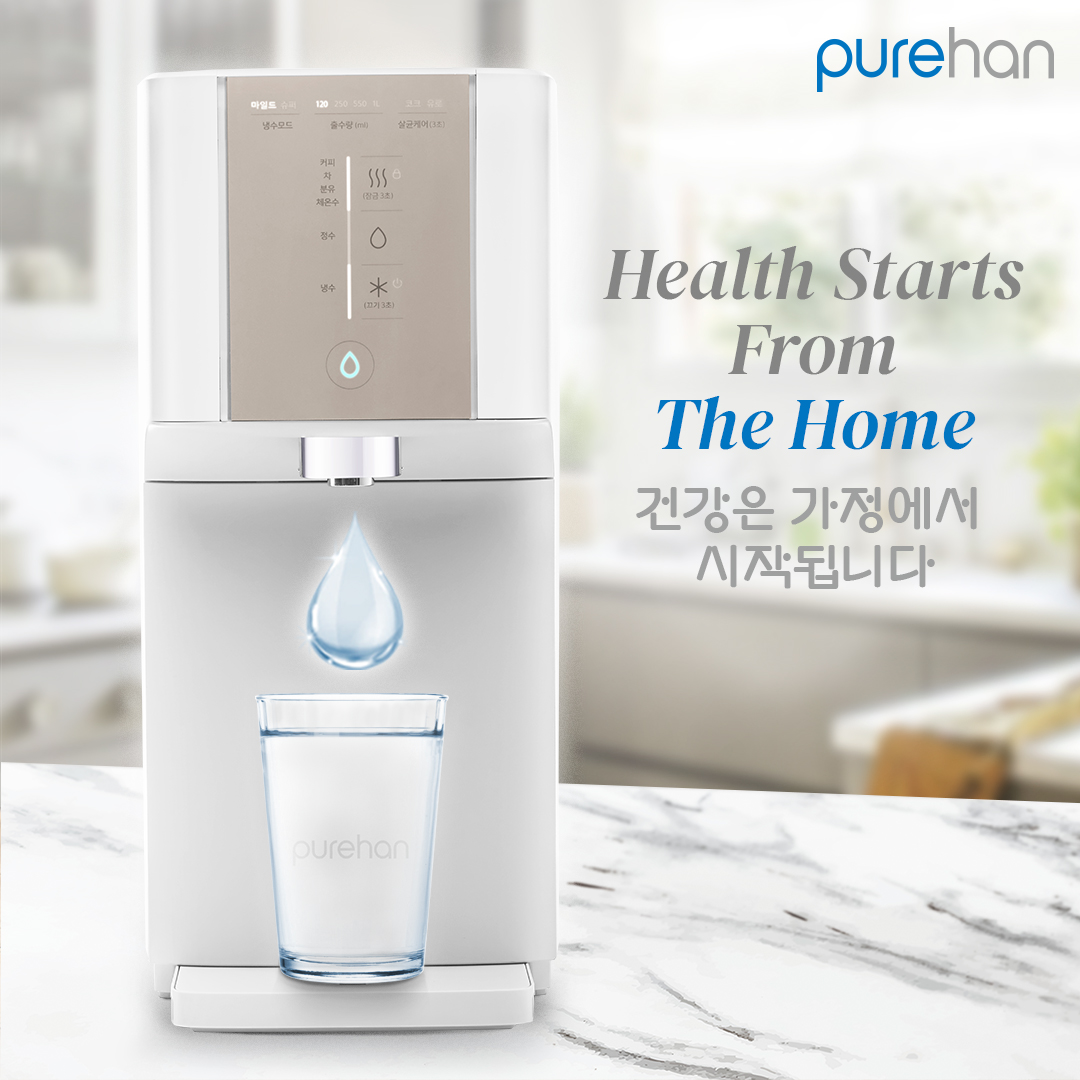 Its water dispenser also has a sliding tray and a moving faucet to ensure a more spacious and efficient kitchen.
Furthermore, the Hot Water Lock Function prevents children from accessing hot water without your guidance and ensures they're safe from getting scalded.
So, where should you go if you intent to try this out?
Check It Out in Purehan's Showroom & Get Free $10 Angbaos
To experience Purehan yourself, simply head to their showroom.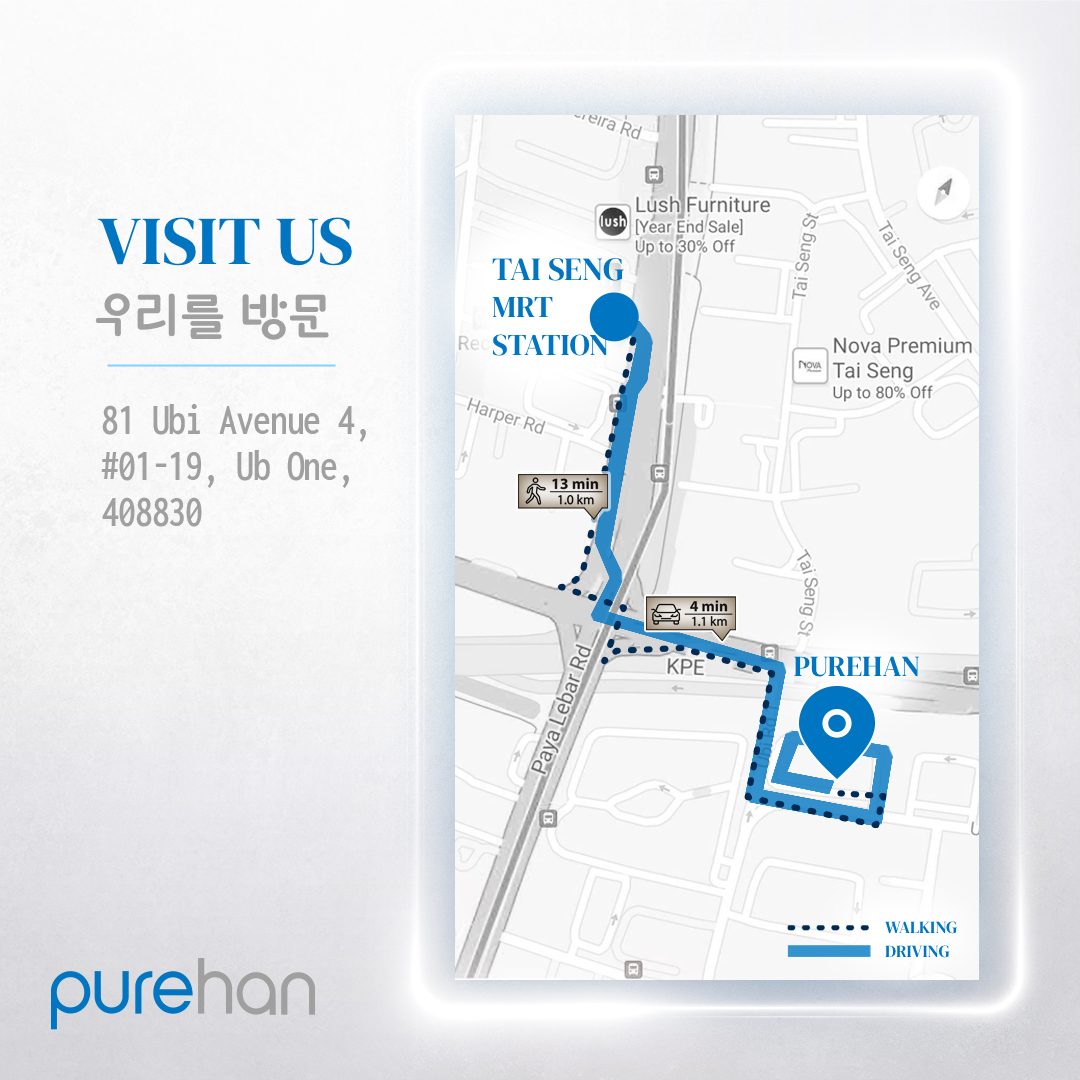 And if you head to Purehan's showroom, you can stand a chance to get a $10 angbao.
Of course, there's a catch.
This event is only limited to the first 50 customers who head down to the showroom from 28 January to 31 January, and it's limited to five pax per family.
Here's how you can get some free moolah:
Bring two oranges (per person) to exchange oranges with the staff.

Do note that this exchange is limited to one per customer

Take a photo of the exchange and upload it on Instagram
Tag Purehan on Instagram
That's how you can bag a $10 angbao, which may be worth more than some angbaos you receive from certain stingy relatives #justsaying
To top it all off, you get to take home freebies such as shower filters.
Have I mentioned that Purehan also prepared a surprise deal from 28 January to 31 January?
Mark your calendars and head down to the showroom to get these deals!
You can find Purehan's showroom at 81, Ubi Avenue 4, #01-19, UB. One, 408830.
The showroom operates from 11 am to 7 pm.
This article was first published on Goody Feed and written in collaboration with Purehan.