---
Advertisements

---
Last Updated on 2022-10-15 , 12:06 am
When we think of travelling to Taiwan, we'll want to visit the night markets and places like Taipei, Alishan, Jiufen, Shifen.
Most rarely think of visiting this colourful gem in Taichung, which is kind of sad because it's just so Instagram-worthy.
And do you know that there's a sad story behind this place?
Rainbow Village 彩虹眷村
Located in Nantun District, this colourful village is far from Taichung city centre and there's nothing interesting in the area besides this village.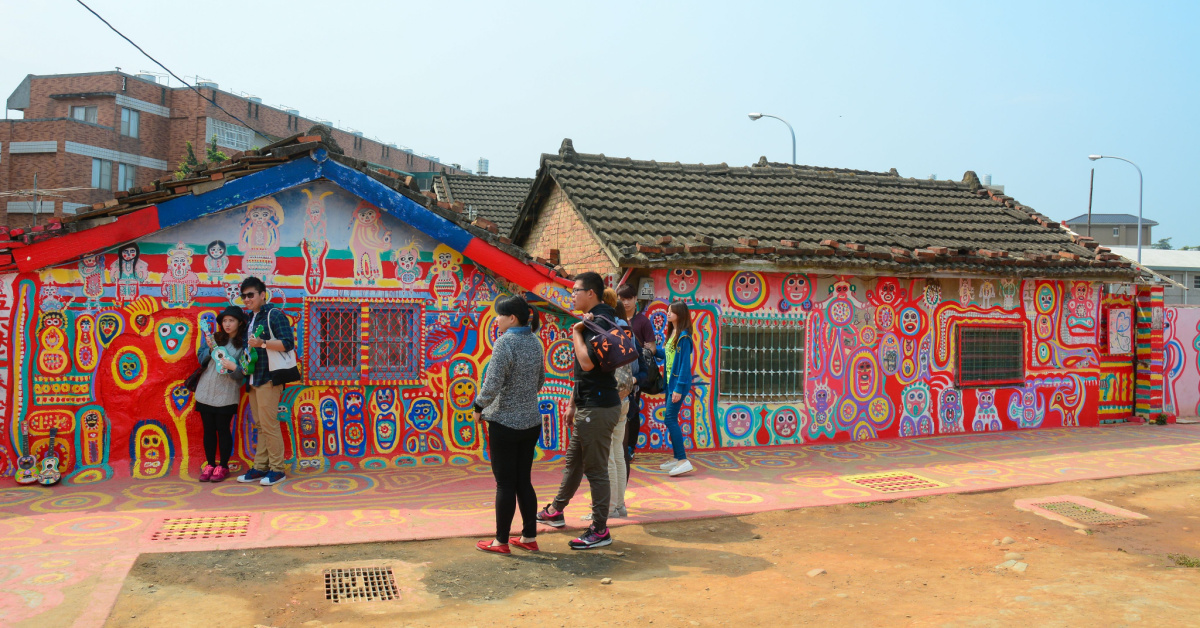 The village isn't exactly big either and it's possible to explore the place in fifteen minutes.
But once you know about the story of Mr Huang Yung-fu, also known as Grandpa Rainbow, you'll see the village in a different light.
---
Why Bird Paradise Suddenly Became Singapore's Yishun:
---
A Dying Village
The village is one of the many veteran villages scattered around Taiwan and the houses are made of cheap materials. These houses were built quickly to provide housing to Kuomintang soldiers and their families after the war.
As time passed by, the number of such villages decreased when the government gave land to building companies and provided decent housing to surviving veterans or their families.
Rainbow Village then was in the process of being torn down. One day, out of the blue, Mr Huang Yung-fu, one of the last residents of the village took up a paintbrush and started painting.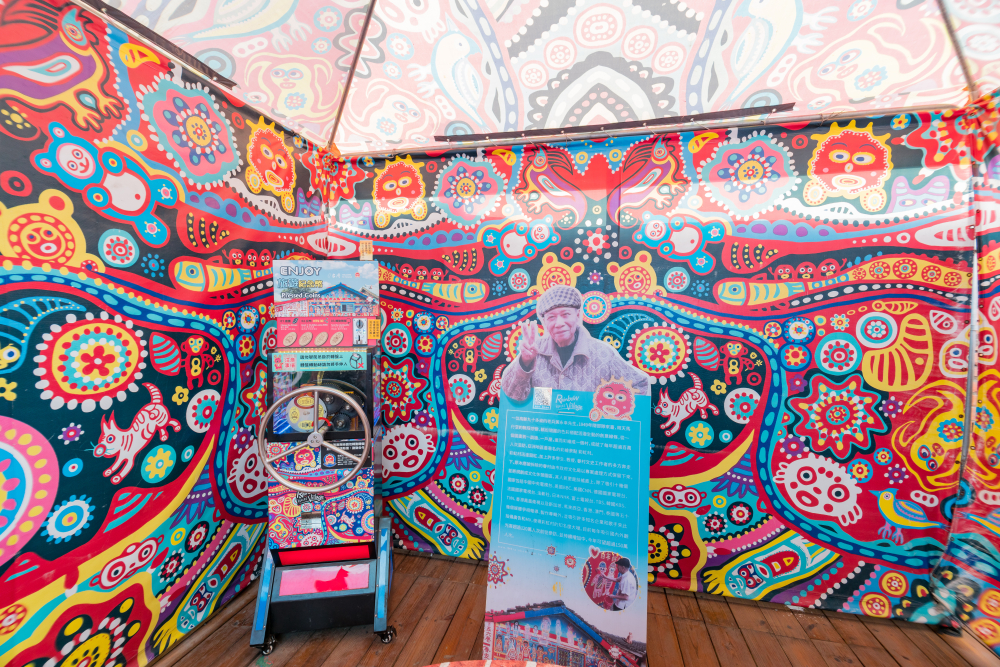 He drew aeroplanes, animals, dolls, comic characters all in vibrant colours on the walls and alleys.
---
Advertisements

---
And well, the rest is history.
Discovered by Ling-Tung University's Students
The village was near Ling-Tung University and a couple of years back, students from the university discovered the village and its stunning colours.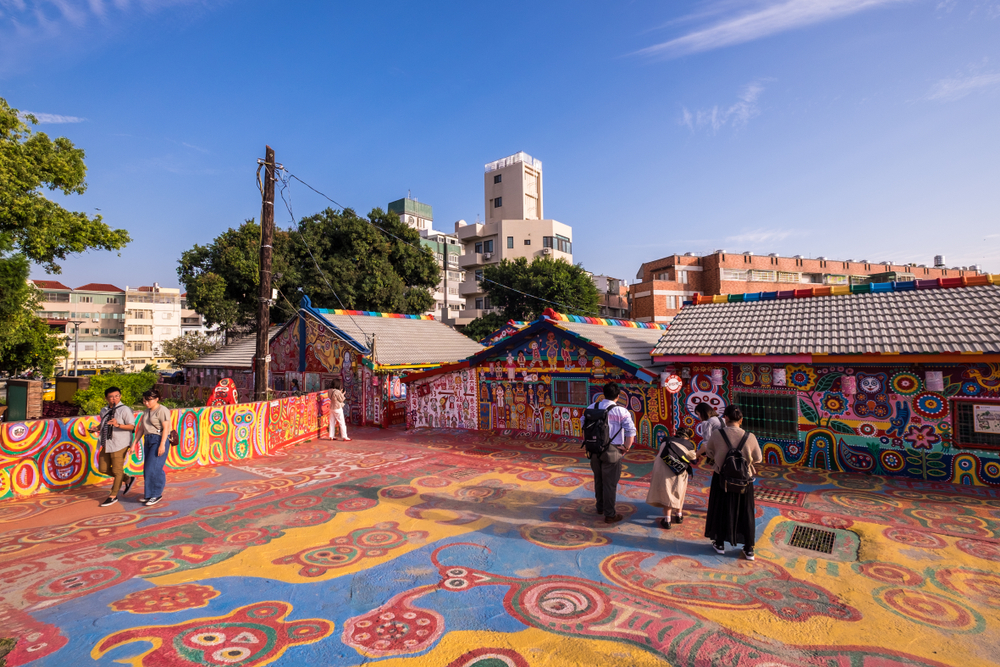 That was when the village started getting known first in Taichung, then across the whole island and eventually, across the world.
Yeah, this place wasn't made to be a tourist attraction. It's filled with history and most importantly, is found organically.
There was a protest against the local government for trying to demolish the now iconic village. This, combined with Rainbow Village becoming a local attraction, made the government decide to leave the place be.
Rainbow Village Today
If you're ever in Taiwan, you have got to visit this place. Even though Grandpa Rainbow did not learn painting, his drawings, instead of looking childish, gave the entire village a surreal look.
No matter how depressed, upset or unhappy you are, the vibrant colours of the village will definitely cheer you up!
Catch some street performances, grab a bite from the snack stand and grab a souvenir to bring home with you.
But most importantly, grab some memories when you're there. Take snaps of yourself, #OOTDs, even a 360 picture on Facebook if you like.
After all, remember: this village isn't a tourist attraction. Now you know why it's so attractive.
---
Advertisements

---
Where: 台中市南屯區春安路56巷(在台中嶺東科技大學旁)
Entrance Fee: Free, but feel free to donate some money to Rainbow Grandpa at his donation bucket.