---
Advertisements

---
Last Updated on 2023-01-16 , 12:05 pm
With the Chinese New Year (CNY) season being right around the corner, I'm sure most of us are excited about the festivities.
And what better way to usher in the new Year of the Rabbit than to attend River Hongbao?
After two years of COVID-19 restrictions, River Hongbao is finally back at full capacity.
This also means that participants will no longer need to book slots before attending the event, which will be held at Gardens by the Bay this year.
The event, which will run from 20 to 28 January this year, will consist of various physical and virtual activities, and over 100 volunteers and police officers will be at the event for crowd control management as well.
And here's all you need to know about what's in store.
Lantern Displays
Of course, River Hongbao wouldn't be River Hongbao without the spectacular lantern displays, and this year is no different.
This year, 30 different large-scale lantern displays will be put up throughout the garden, so keep your eyes peeled for the most Insta-worthy spots!
According to River Hongbao's website, the "star of the festival" is the "Dance of Spring" lantern set.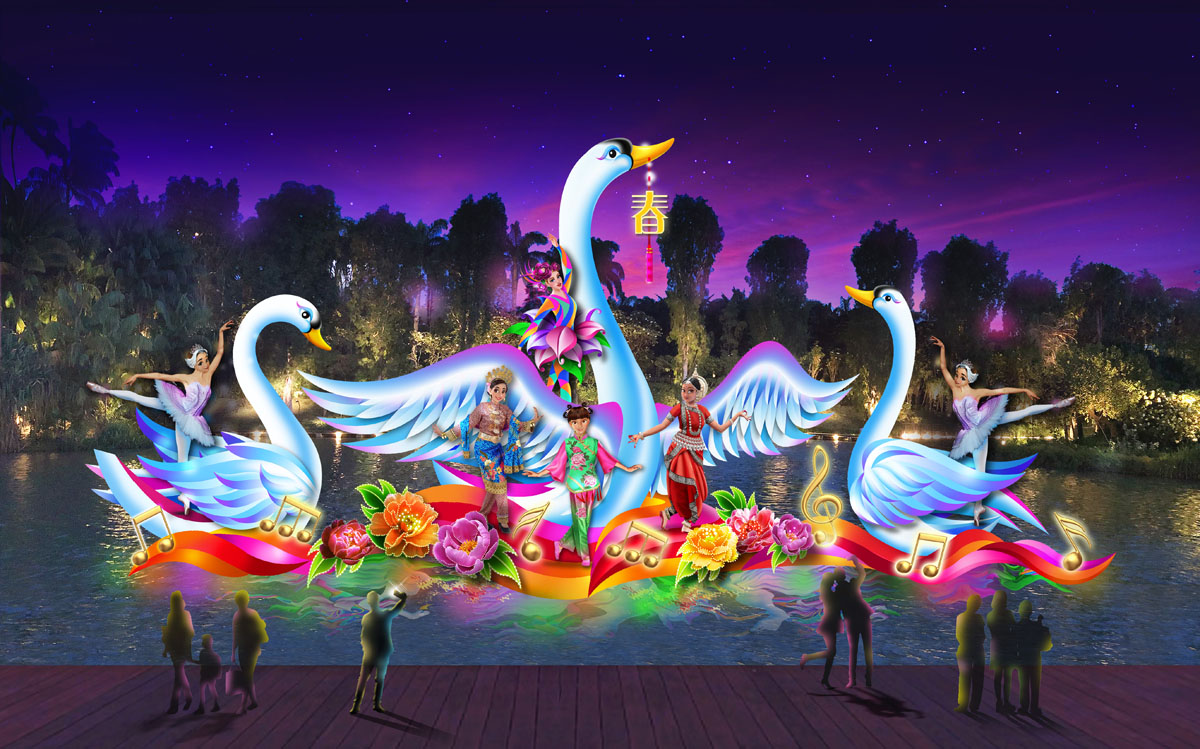 It is over 30 metres long and is "nestled within the 'Dragonfly Lake'".
At the event, other lantern displays featuring well-known figures, such as the God of Fortune and the 12 Chinese Zodiac animals, will also be present.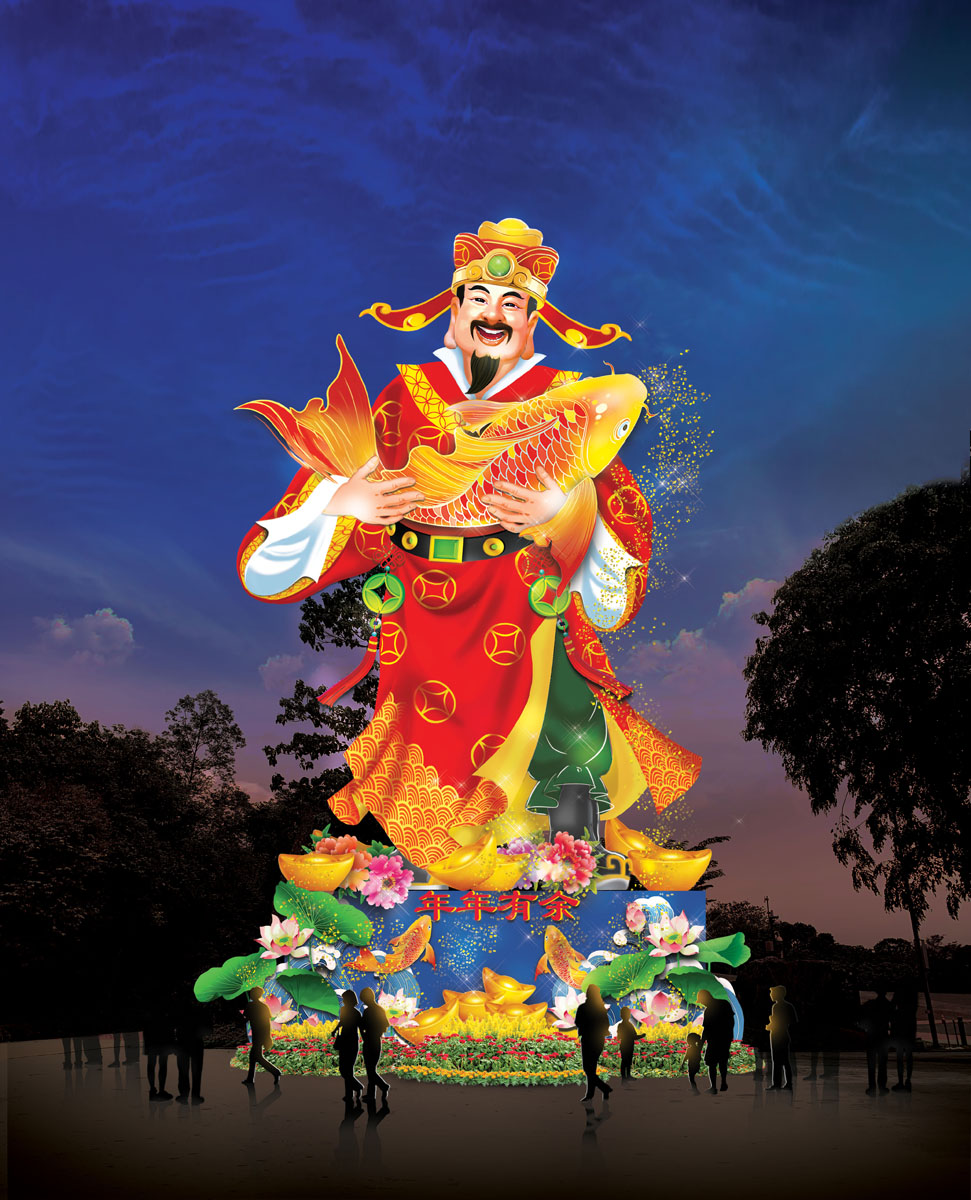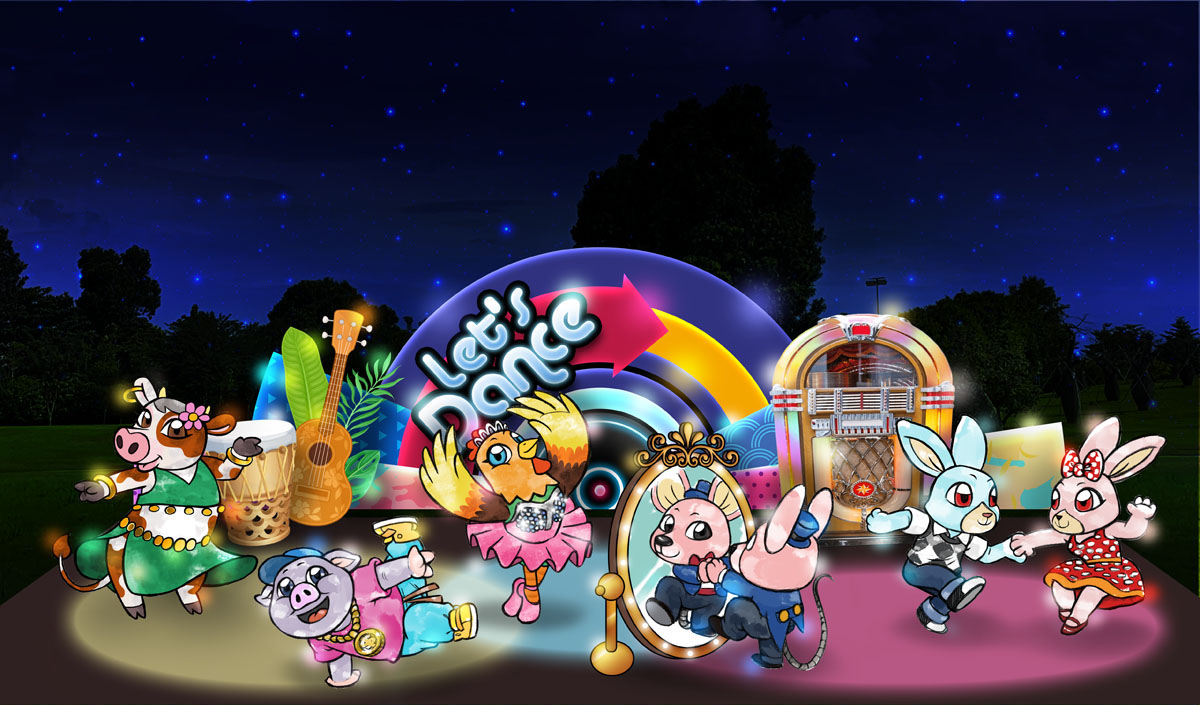 Wishing Heart Lantern Display
In particular, one of the lantern displays at River Hongbao 2023 has a special meaning.
It is none other than the Wishing Heart lantern display, which features two pairs of rabbits and a background of two hearts.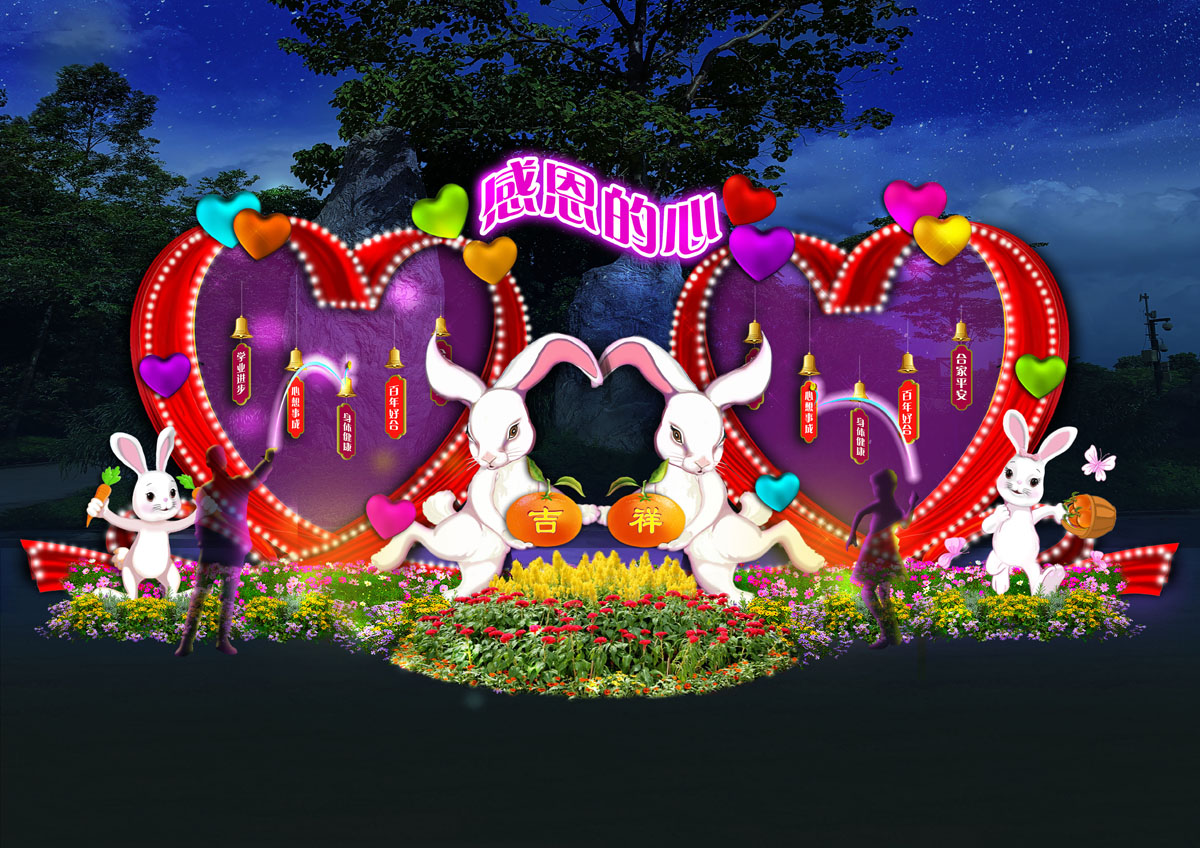 As seen in the image above, individuals can choose to offer blessings or make wishes by tossing their coins at the Bells of Blessings.
River Hongbao also added that all proceeds from the blessings would go to charity, so there's every reason to go down and do some good during this festive season.
Greetings and Blessings Exhibition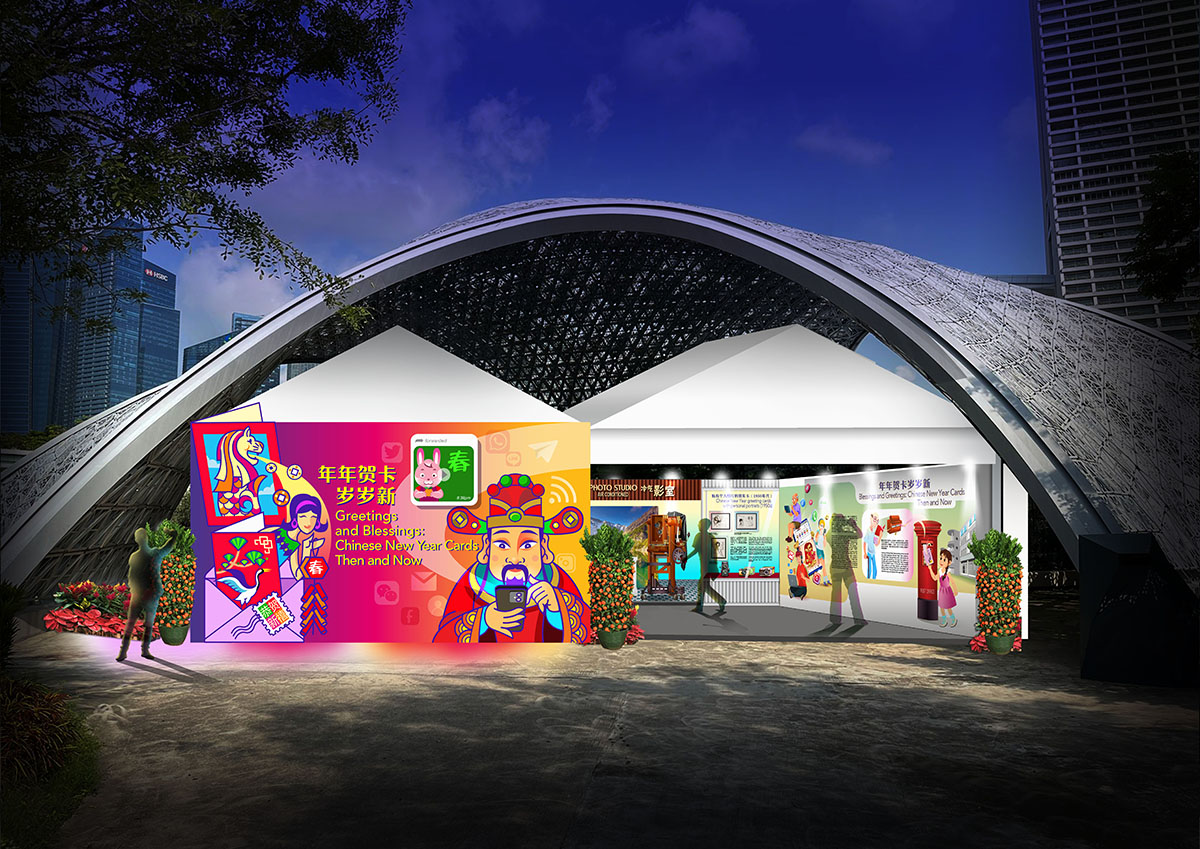 And if you've made your way through all the lantern displays with time to spare, why not check out the Greetings and Blessings exhibition curated by the Sun Yat Sen Nanyang Memorial Hall?
While we might not get to truly experience how CNY was celebrated before we were born, exhibitions like these are as close to the real thing as we'll get.
The exhibition will feature all sorts of Chinese New Year cards used in Singapore, especially those used from the 1950s to 1970s.
"With the inclusion of diverse and interesting elements, these cards feature the vibrant scenes of a past Singapore, and reflect social trends as well as Chinese traditions, culture, and values," River Hongbao described on its website.
Flower Dome Display
And if flower displays are more of your cup of tea, River Hongbao's got you covered as well with the Dahlia Dreams floral display.
---
Advertisements

---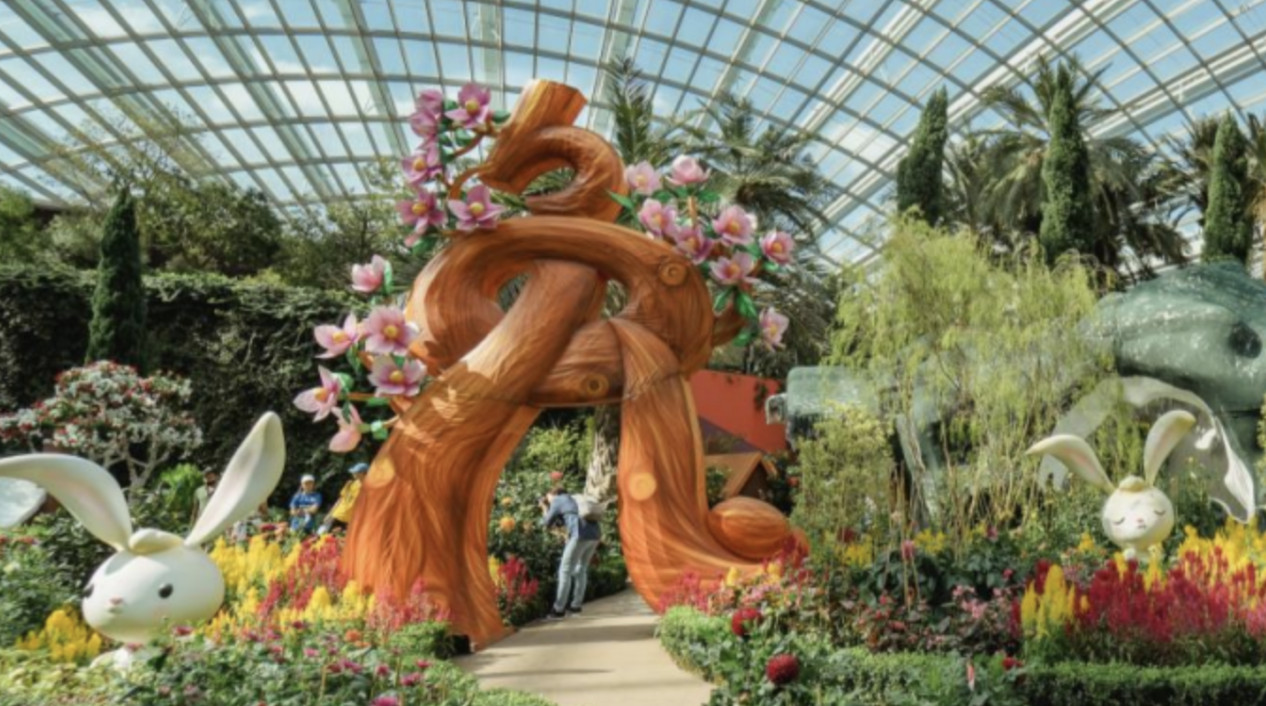 The display, which will be available for viewing at the Flower Dome at Gardens by the Bay, boasts over 100 rabbit figurines and a six-metre-long lantern set.
The lantern set is shaped like a magnolia tree and resembles the Chinese character "兔", which is the term for "rabbit".
Nightly Festive Shows
And River Hongbao's not just a treat for the eyes; it's a treat for your ears too.
This year, River Hongbao will bring back the nightly festive shows, including live performances.
The schedule is as follows: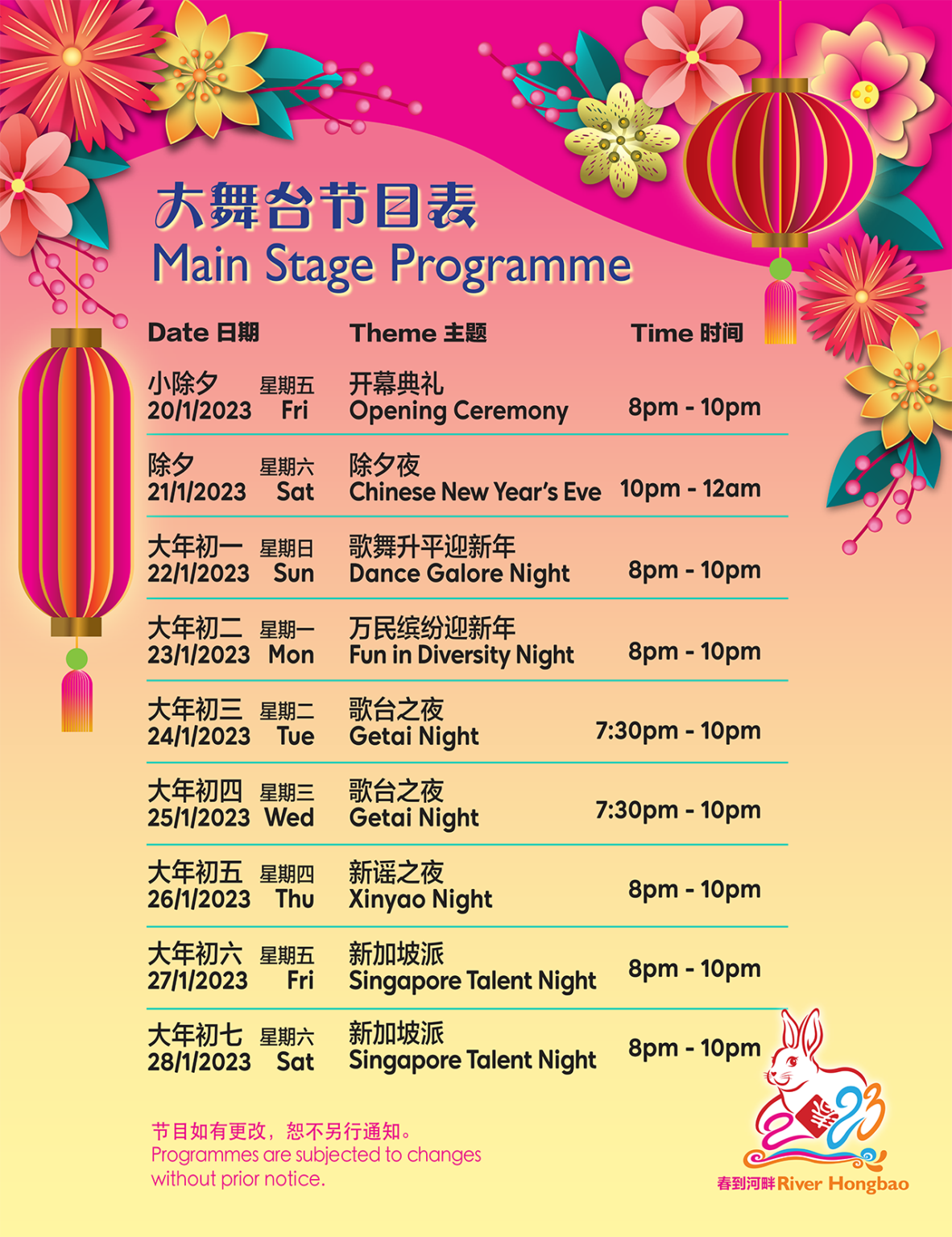 Based on the event schedule, the shows include Getai Night, Xinyao Night, and Singapore Talent Night.
---
Advertisements

---
During the performances, expect to enjoy yourself while watching dance and musical performances by Chinese cultural troupes, getai singers and Mediacorp artistes.
Amusement Rides
Oh, and did I mention that River Hongbao's for everyone in the family, regardless of age?
This year, River Hongbao will also feature various amusement rides for children to enjoy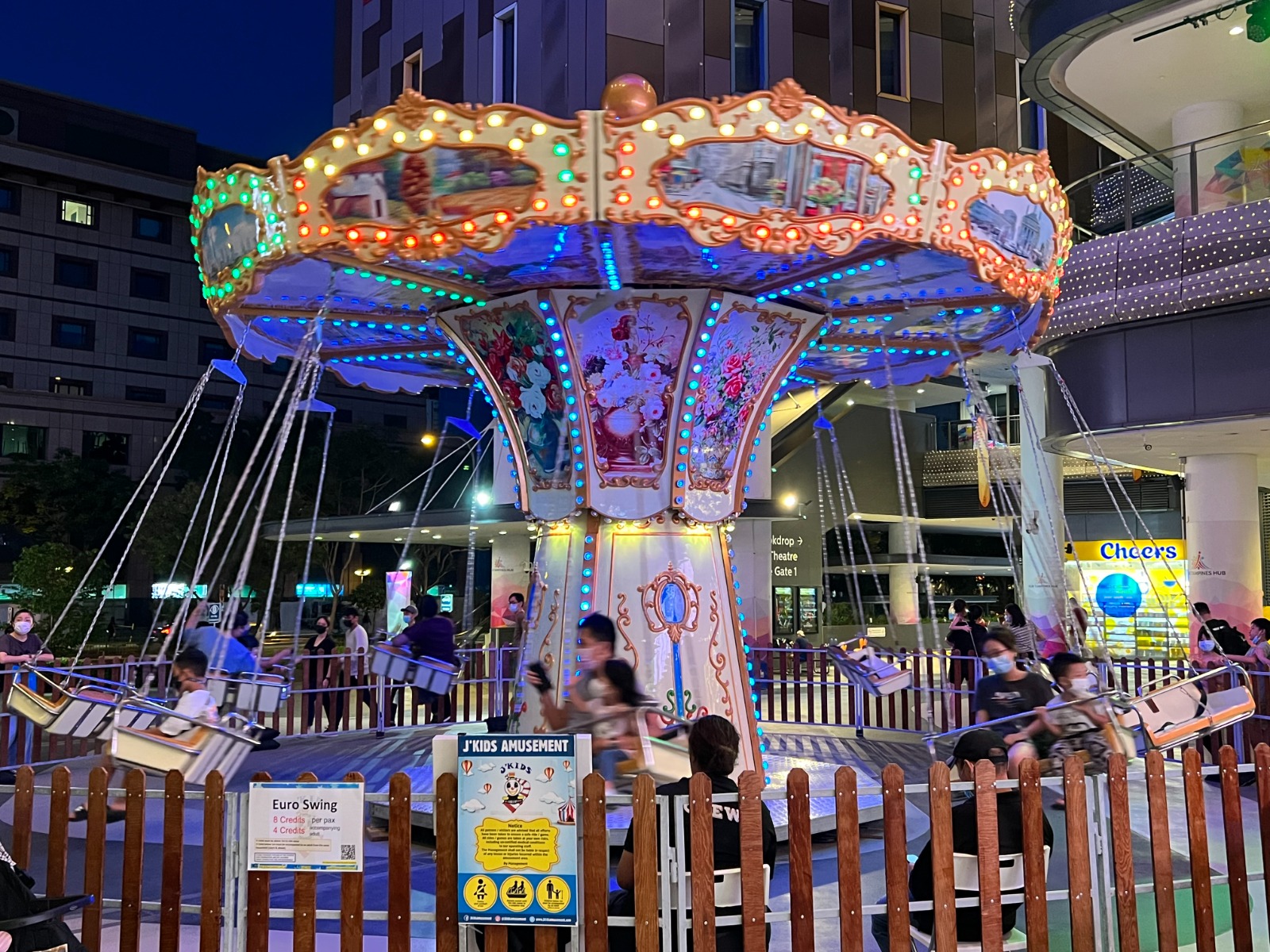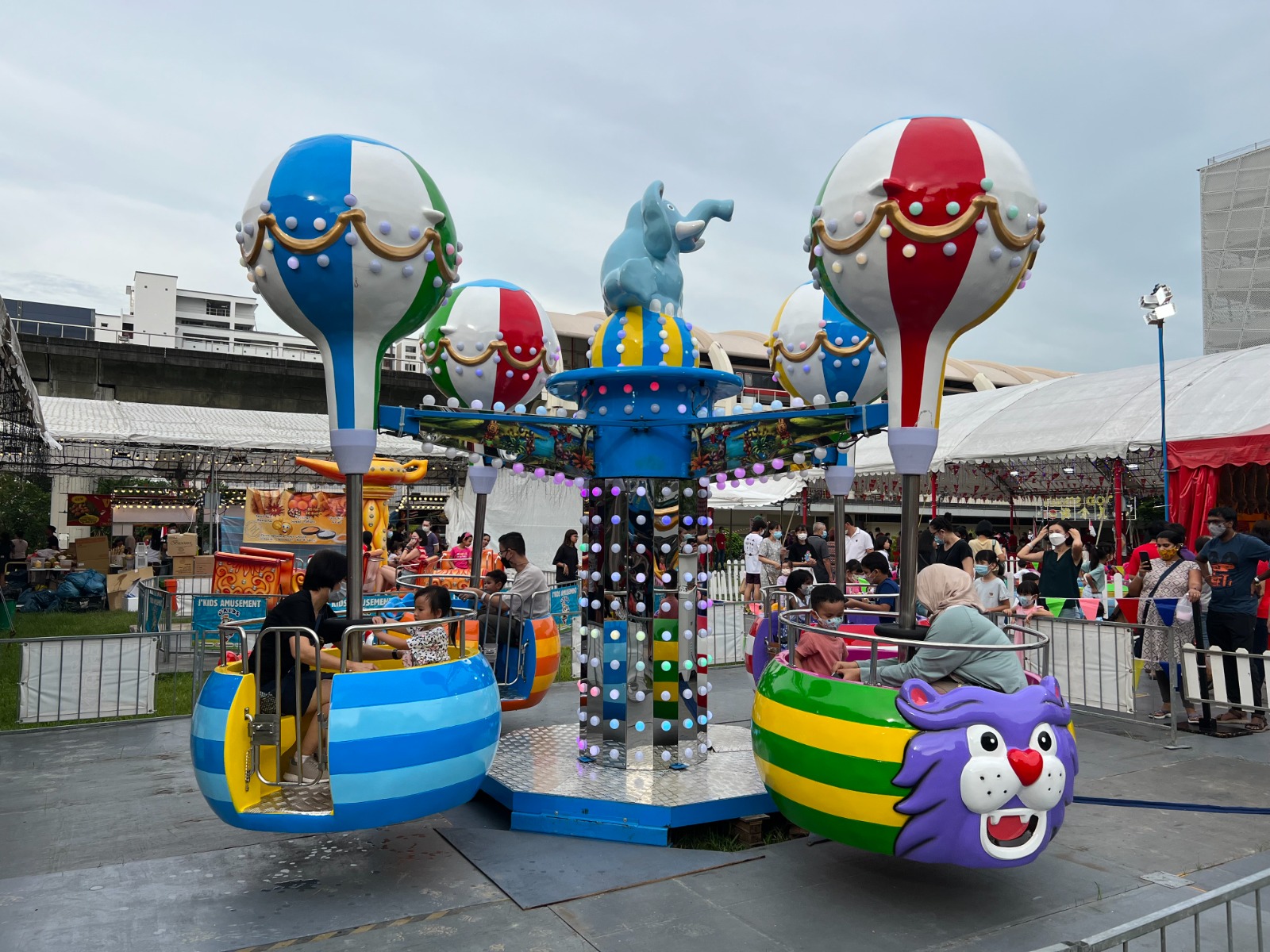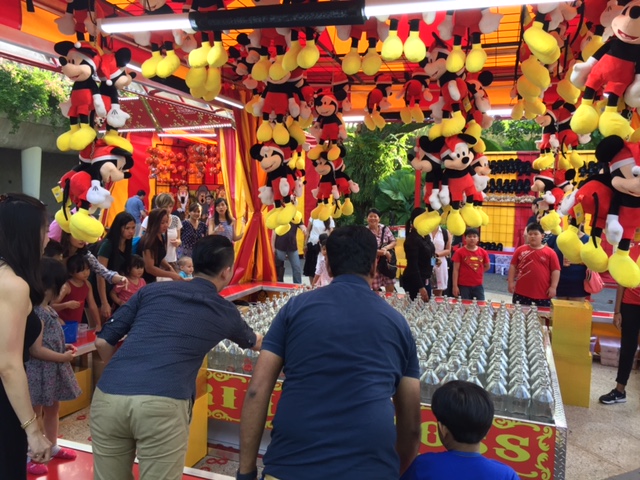 Based on images on River Hongbao's website, the rides include carousels, bumper cars, an inflatable playground and other carnival games.
Food Street
And for the foodies among us, a Food Street will also be set up at the event.
---
Advertisements

---
More details regarding the Food Street will be provided here in due time.
Virtual Activities
And if you're looking to participate in the activities in the comfort of your own home, River Hongbao will also be holding virtual events this year.
Besides having the Greetings and Blessings exhibition as a virtual 360-degree e-exhibition on River Hongbao's website, River Hongbao will also provide various educational programmes through platforms such as Facebook Live and TikTok.
The programmes include feng shui tips for your homes and zodiac predictions for the upcoming year.
Telegram sticker packs will also be rolled out this year, and they're perfect for sending greetings to loved ones during the CNY period.
Apart from that, live shows with performances and lantern riddles will also be held online.
Last but not least, River Hongbao will also be holding various giveaways, contests and quizzes through platforms such as Instagram, TikTok, Facebook and the River Hongbao website.
These giveaways include the Prosperity Trail, Bunny Tap game and Lantern Riddles giveaway.
---
Advertisements

---
In total, over $5,000 worth of prizes are up for grabs.
Join our Telegram channel for more entertaining and informative articles at https://t.me/goodyfeedsg or download the Goody Feed app here: https://goodyfeed.com/app/
More Details Regarding River Hongbao 2023
And if you're already texting your group chat to plan a meetup, here are all the details you will need.
Location
18 Marina Gardens Drive, Singapore 018953
Opening Hours
20 January: 6.30 pm to 10.30 pm
21 January: 6.30 pm to 12.15 pm
22 to 28 January: 2.30 pm to 10.30 pm
And here's a map of the event: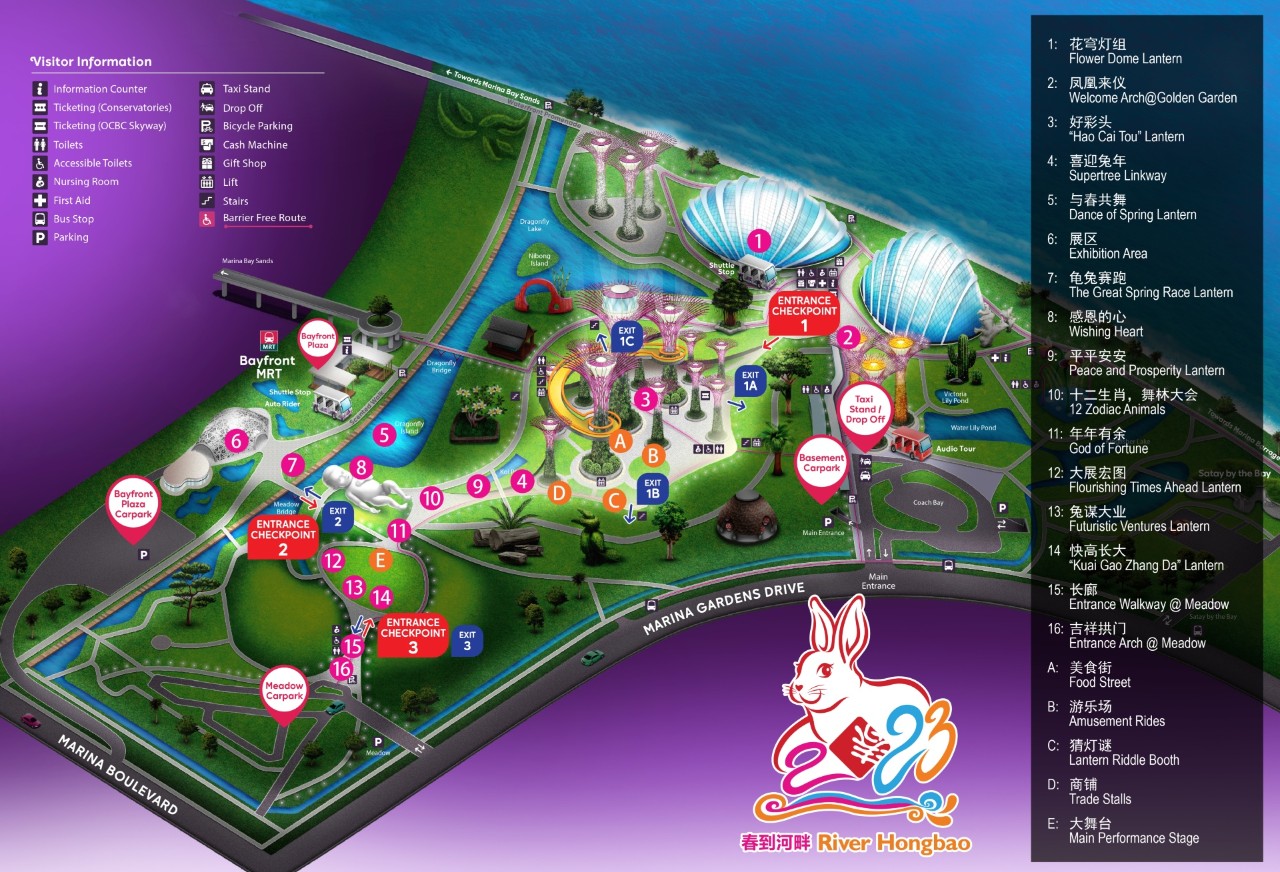 Read Also:
Featured Image: River Hongbao

Fresh grads, you don't need any experience to earn up to $4,200 with this "secret":
Read Also: