---
Advertisements

---
Looks like it's going to be a great Friday for people on the hunt for good deals.
And no, we're not talking about sales before 11.11 begins.
After 162 years of being in Singapore, Robinsons made the big announcement that they will be closing down.
But that's not the only big announcement: Robinsons will be having a storewide sale from today (6 November) till everything is sold, basically.
So if you're near The Heeren or Raffles City Shopping Centre, you might want to check out what's for sale.
Everything Must Go
According to marketing agency BWP Group, the storewide discount will be applied to fashion, beauty, homeware, accessories and travel items.
Oh, yes, no mattresses, of course.
So if you're in the mood for buying a couple of items from the above-mentioned categories, now's your chance to do so.
BWP Group also mentioned that everything "must go" and that with the reduction in price, customers are encouraged to use this opportunity and "take advantage of these fantastic discounts while stocks last".
Well, you heard them. Better get there fast.
And no, this is not a scam.
The Straits Times reported that Robinsons' appointed liquidator, KordaMentha, confirmed the announcement.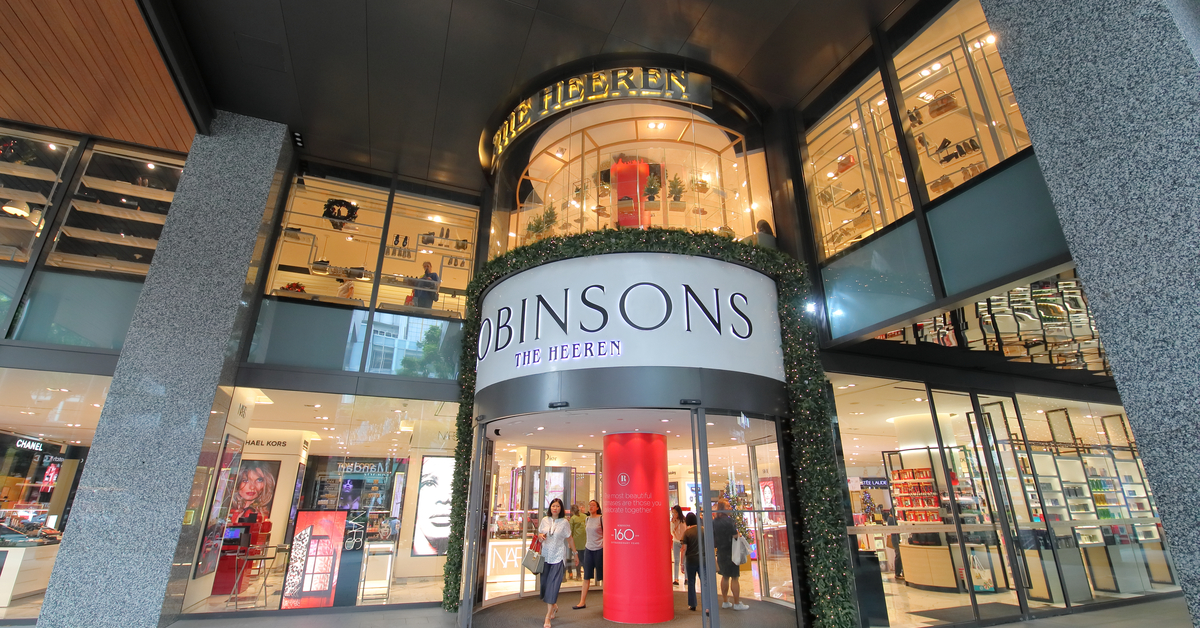 Mattress Issues
Since it was announced that Robinsons was closing down, you might have seen pictures of people queuing to get inside the store.
Apparently, some of the people in the queue were worried if their mattress purchase would be fulfilled.
And that's an understandable thing to be worried about, especially if you have either placed deposits or partial payments for them.
According to CNA, some mattress suppliers will absorb the amounts paid and will do their best to fulfil the customers orders.
These mattress suppliers are Sealy, Simmons and King Koil.
People who have made payments in full can expect their orders to be delivered to them.
If your mattress purchase was from another mattress supplier, updates on your order will be available at a later date as discussions are still ongoing, according to the liquidator.
At around 4pm on Thursday (5 November), the Consumer Association of Singapore (Case) said that it received 40 complaints against Robinsons.
Based on these complaints, the total value of undelivered mattresses exceeded $145,000.
---
Advertisements

---
34 of these complaints were seeking refunds for their delivery of mattresses.
Loy York Jiun, Case executive director, said that customers purchased the mattresses as early as November 2019 and some were informed that their orders would not be delivered since Robinsons had gone into liquidation.
Case added that customers who have made deposits or pre-payments via credit card and wish to get it back could file chargeback requests with their banks within 120 days of transaction.
Issues Faced by Other Suppliers
While it's devastating news that Robinsons will no longer be here, it's also even more devastating for the merchants because they had no idea about the closure.
What's worse is that these suppliers have yet to be paid by Robinsons.
Some of these suppliers went on Instagram to vent their frustrations. Understandably so.
---
Advertisements

---
Apparently, the staff also had no clue about the closure as they were still discussing with the merchants about promotions and sales for Black Friday, Christmas and Chinese New Year.
In any case, if you're going to do some last minute shopping at Robinsons, expect long long queues.
And hopefully, your monies will be used to pay some of these poor suppliers.