Another tragic and traumatising school shooting has occurred in the United States (US) again, claiming the greatest number of lives so far — the worst school shooting in the last decade.
Shot His Grandmother Before Heading to the School
On Tuesday (24 May), a teenage gunman opened fire in a south Texas elementary school killing a total of 21 people.
Salvador Ramos, the 18-year-old suspect, had shot his own grandmother before fleeing from the scene and then crashing his getaway car.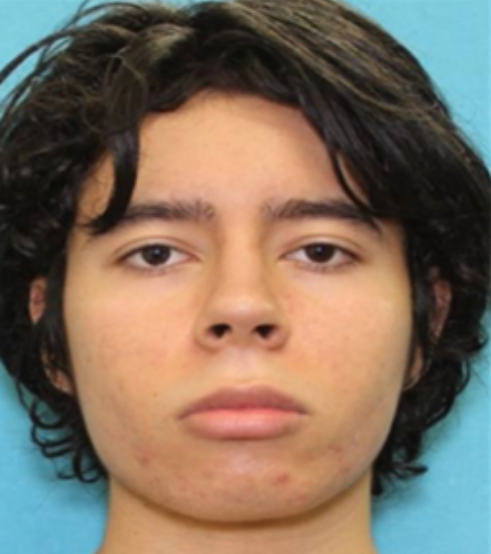 Law enforcement officers saw Ramos, clad in body armour, emerge from his crashed vehicle carrying a rifle and "engaged" him.
Nevertheless, he managed to charge into Robb Elementary School and open fire, launching a bloody rampage at the school in the town of Uvalde, Texas, about 130km west of San Antonio.
Ramos was later killed by police officers.
He is suspected to have acted alone and the motive was not immediately clear.
19 School Children & 2 Adults Dead
The current death toll stands at 21, comprising 19 school children and two adults, not including the shooter, according to a Texas Department of Public Safety (DPS) spokesperson.
The incident saw the tragic loss of many young lives as the school's student body consists of children in the second, third and fourth grades.
Pupils in those grades would likely have ranged in age from 7 to 10.
University Hospital in San Antonio said on Twitter that it had received two patients from the shooting in Uvalde, a 66-year-old woman and a 10-year-old girl, both listed in critical condition.
Update on the shooting at Robb Elementary in Uvalde: at University Hospital we have received four patients:
66-year-old woman, critical condition
10-year-old girl, critical condition
10-year-old girl, good condition
9-year-old girl, fair condition

— University Health (@UnivHealthSA) May 25, 2022
Another 15 students from Robb Elementary were treated in Uvalde Memorial Hospital's emergency room, with two transferred to San Antonio for further care, while a third patient transfer was pending.
It was not immediately clear whether all of those students survived.
A 45-year-old victim grazed by a bullet was also hospitalised at Uvalde Memorial, the hospital said.
School Updated Facebook Page
The day's horrors were reflected on the Facebook page of Robb Elementary School.
---
Advertisements
---
A few days ago, its posts showed the usual student activities — a trip to the zoo for second-graders and a save-the-date for a gifted-and-talented showcase.
However, that all changed on the morning of Tuesday.
At 11.43am, a note was posted saying, "Please know at this time Robb Elementary is under a Lockdown Status due to gunshots in the area. The students and staff are safe in the building," it read.
A second post made later was more explicit. It wrote, "There is an active shooter at Robb Elementary. Law enforcement is on site."
Administrators asked parents to stay away. And then finally, a note was posted advising parents that they could meet their children at the small city's civic centre.
However, by then the tragedy had already occurred.
---
Advertisements
---
Outside the civic centre, families could be seen grieving the loss of their children.
Hours after the shooting, police had cordoned off the school with yellow tape. Police cruisers and emergency vehicles were scattered around the perimeter of the school grounds.
Uniformed personnel stood in small clusters, some in camouflage carrying semi-automatic weapons.
Since the incident, Robb Elementary has cancelled all activities and school for the rest of the school year.
Join our Telegram channel for more entertaining and informative articles at https://t.me/goodyfeedsg or download the Goody Feed app here: https://goodyfeed.com/app/ 
Inciting Debate Around Gun Lobby
The incident comes as the latest in a series of mass shootings in US schools.
---
Advertisements
---
The recurring tragedies have shocked the world and fuelled a fierce debate between advocates of tighter gun controls and those who oppose any legislation that could compromise the right of Americans to bear arms.
Speaking from the White House hours later, US President Joe Biden urged Americans to stand up to the politically powerful US gun lobby, which he blamed for blocking enactment of tougher "common-sense" firearms safety laws.
Biden then ordered flags flown at half-staff daily until sunset on Saturday in observance of the tragedy.
According to Geneva-based research group Small Arms Survey, the US is the most heavily armed society in the world.
Small rural states where gun ownership is widespread have disproportionate influence in the US Senate, where a supermajority of 60 votes is needed to advance most legislation in the 100-seat chamber.
---
Advertisements
---
Firearms Become Leading Cause of Death
The shooting in Texas was also one of the deadliest at a US school since a gunman killed 26 people, including 20 children from five- to 10-years old, in a rampage at Sandy Hook Elementary School in Connecticut in December 2012.
In 2018, a former student at Marjory Stoneman Douglas High School in Parkland, Florida, killed 17 students and educators.
Firearms became the leading cause of death for US children and adolescents in 2020, surpassing motor vehicle accidents, according to a University of Michigan research letter published in the New England Journal of Medicine last month.
It is indeed frightening how school, a supposed safe space, has now become a place of danger for students in the US.
Read Also:
Featured Image: CBS Austin
---
Advertisements
---
---
DPM Lawrence Wong has just spoken about his plan for Singapore in the next ten years and more. Here's a summary of his first speech: