---
Advertisements

---
There are some days where things just don't go your way.
Things like forgetting to bring your house keys out or your "Good Morning Babe" message was sent to your boss instead.
Those are the days where you wish there's a delete button somewhere which you can press to make all these disappear.
Whatsapp seems to have heard our little secret wish, for they are introducing the new disappearing messages function this month.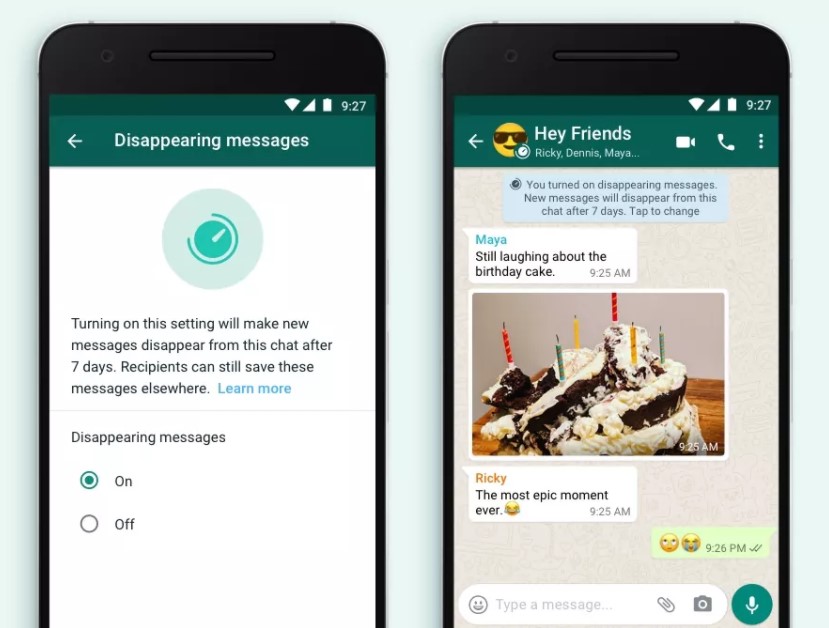 If this function rings a bell, that's because Snapchat has something similar.
Yeap, developers know we all have this wish to make things disappear.
Why This Function Was Created
Whatsapp shared this announcement on their blog yesterday, 5 November 2020.
The Facebook-owned company said, "Today, WhatsApp messages often live on our phones forever. While it's great to hold onto memories from friends and family, most of what we send doesn't need to be everlasting."
The company added, "Our goal is to make conversations on WhatsApp feel as close to in-person as possible, which means they shouldn't have to stick around forever. That's why we're excited to introduce the option to use disappearing messages on WhatsApp."
What this means is that there are some messages which you wish can be deleted from your Whatsapp stratosphere forever, including the "Good Morning Babe" message you sent to your boss.
How the Function Works
The function needs to be enabled first before messages can start turning into dust. Similarly, users have the option to disable this function if they wish to keep their Whatsapp conversations.
---
Advertisements

---
For one-to-one Whatsapp chats, either party can enable the function; whereas for group chats, the function can only be controlled by the admin.
Once enabled, new messages sent to the chat will disappear seven days later.
So you can still save the conversation elsewhere before that seventh day comes.
Messages that were sent before the function is enabled will remain in the chat. Only new messages which are sent after the function is enabled will disappear a week later.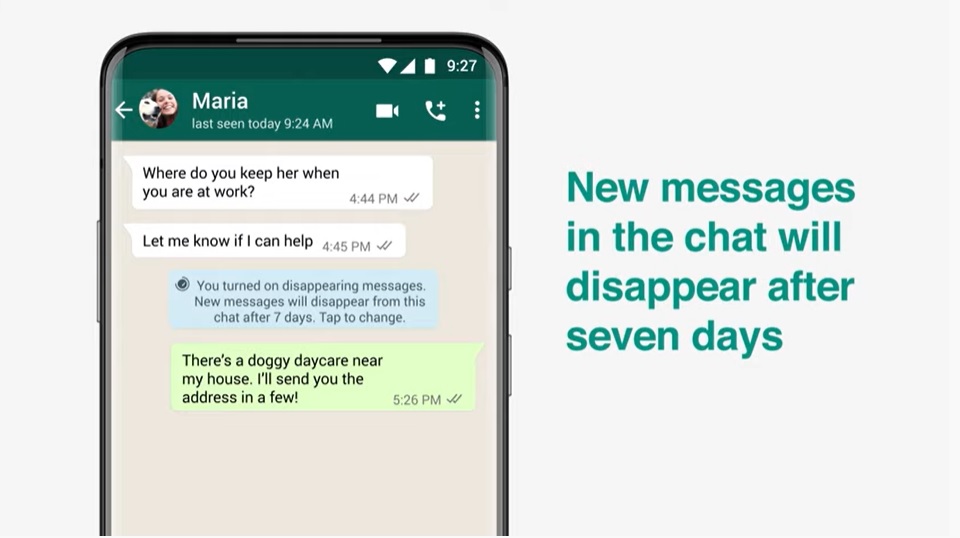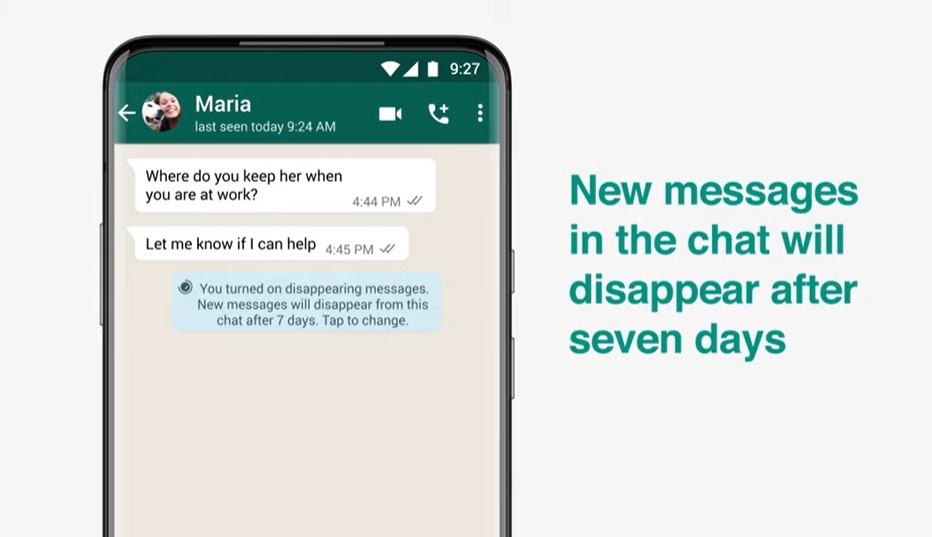 Check out this video to find out how this new function works:
WhatsApp Mute Forever Function
If you have the secret desire to leave a group chat but you simply can't due to various reasons, Whatsapp has this function for you to mute a chat forever.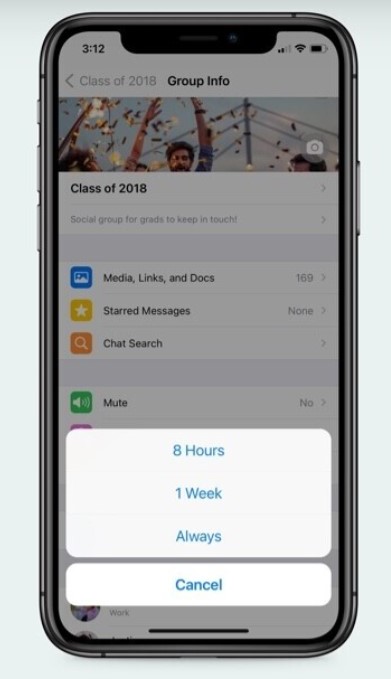 The mute forever function helps save you from the incessant message tone which constantly buzzes.
Now you can save yourself from all those irrelevant messages and have zero distraction while practising yoga.

Here's why a 4-day workweek might finally really be possible in Singapore soon:
Read Also: