Lest you're not aware, the Self-Employed Person Income Relief Scheme (Sirs) is a scheme to help "Singaporean self-employed persons (SEPs) with less means and family support tide over this period of extraordinary economic uncertainty."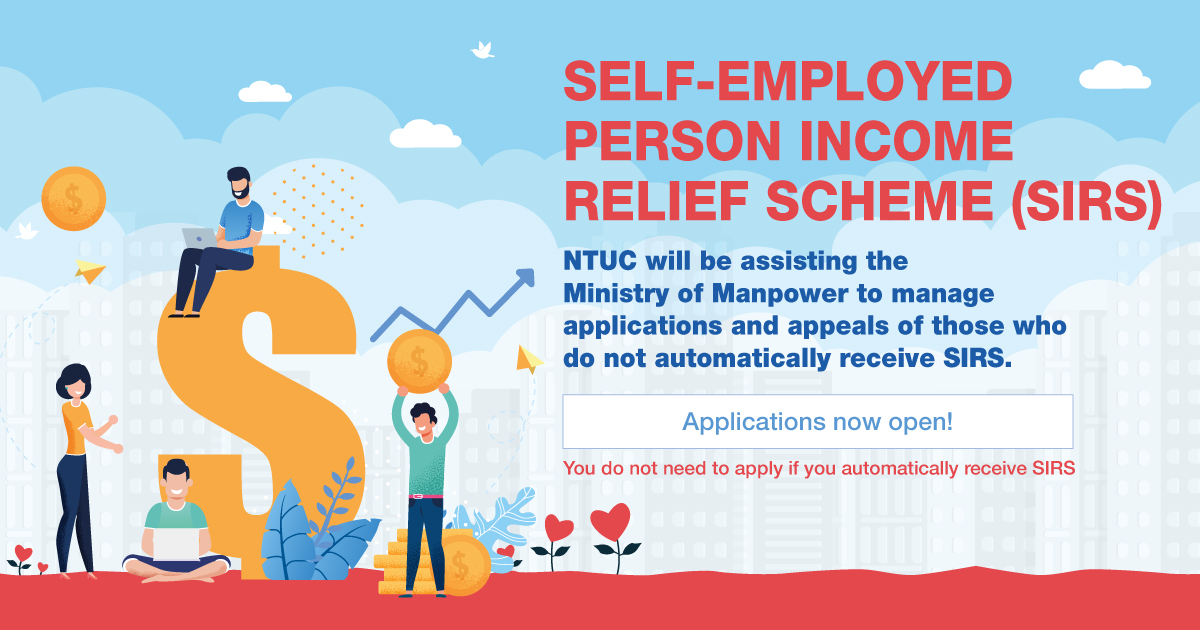 The Self-Employed Person Income Relief Scheme (Sirs) provides affected individuals (such as freelancers, taxi drivers, private hire car drivers and real estate agents) with three quarterly cash payouts of $3,000 each, and is currently set to end in December 2020.
But the effects caused by COVID-19 don't seem to end so soon.
So what happens next?
Continued Support for SEPs
The Government plans to find ways to continue supporting self-employed persons post scheme,  and more updates will be provided before 2020 ends.
DPM Heng said the Government will look at how to continue giving support to this group adding that "like other support schemes, we will need to taper towards normalcy."
Other groups deemed to be at risk of income loss or unemployment are mid-career professionals and lower-wage workers.
But of course, if you're a self-employed person and would like to work full-time instead, there are schemes that are already in place to help people like you.
Jobs Growth Incentive and Vulnerable Groups
The Jobs Growth Incentive (JGI) provides wage support for business to hire locals at all salary levels. More support is offered for older workers and those with disabilities.
Under this incentive, the Ministry of Manpower (MOM) intends to provide higher wage support for ex-offenders as well. This is part of the objective to grant vulnerable groups access to more opportunities and stay employed in good jobs.
Also, there is an agreement over the need for more holistic support for lower-wage workers, who make up a big portion of the frontline service jobs that continue to suffer from the pandemic and safe management measures.
A workgroup consisting of the Government, the labour movement and employers will analyse ways to expand the progressive wage model to more sectors and generate more  productivity growth.
DPM Heng stressed that the progressive wage model and the Workfare Income Supplement scheme "must be seen as an integrated package".
Individuals that fall outside the recognised groups but have extenuating circumstances will also be considered, in the hopes to address the  "exceptions along the margins" by being more flexible.