---
Advertisements

---
The fight between West-siders and East-siders now has a new contender: North-siders.
North-siders are joining the fight with the opening of a new 44-stall hawker centre, Bukit Canberra Hawker Centre.
Here's what you need to know.
44 Stalls, More Than 800 Seats
The long-awaited Bukit Canberra Hawker Centre will finally be opening next Saturday (17 Dec).
This was announced by Mr Ong Ye Kung, Member of Parliament (MP) for the Sembawang Group Representation Constituency (GRC), on Facebook on Friday.
Of course, we know Mr Ong better as our Minister for Health.
In his post, Mr Ong shared that there will be 44 stalls open in the new hawker centre, and more than 800 seats available.
That's right. With that many seats, having to chope a seat during the lunch rush hour will be the least of your concerns.
The hawker centre will operate from 7 am to 11 pm daily, meaning that you can start and end your day at the hawker centre with a warm cup of kopi or a scrumptious mookata supper.
Eating with picky family members or friends? The 44 stalls guarantee options and variety so that there's something for everyone!
Popular local hawker dishes will be sold, along with other more unique food options like mookata, Hainan & Harbin cuisine, Mexican-Indian fusion food or even BBQ Melaka Seafood.
Join our Telegram channel for more entertaining and informative articles at https://t.me/goodyfeedsg or follow us on Twitter : https://twitter.com/goodyfeed
New Year's is slowly approaching, which means some of us might have already set our New Year's resolutions. Those among us who're looking to eat healthy in 2023, Bukit Canberra Hawker Centre has you covered as well.
The hawker centre will feature healthier eating options, meaning that you not only benefit from the convenience of the hawker centre's location, but you also get to stick to your diet goals at an affordable price.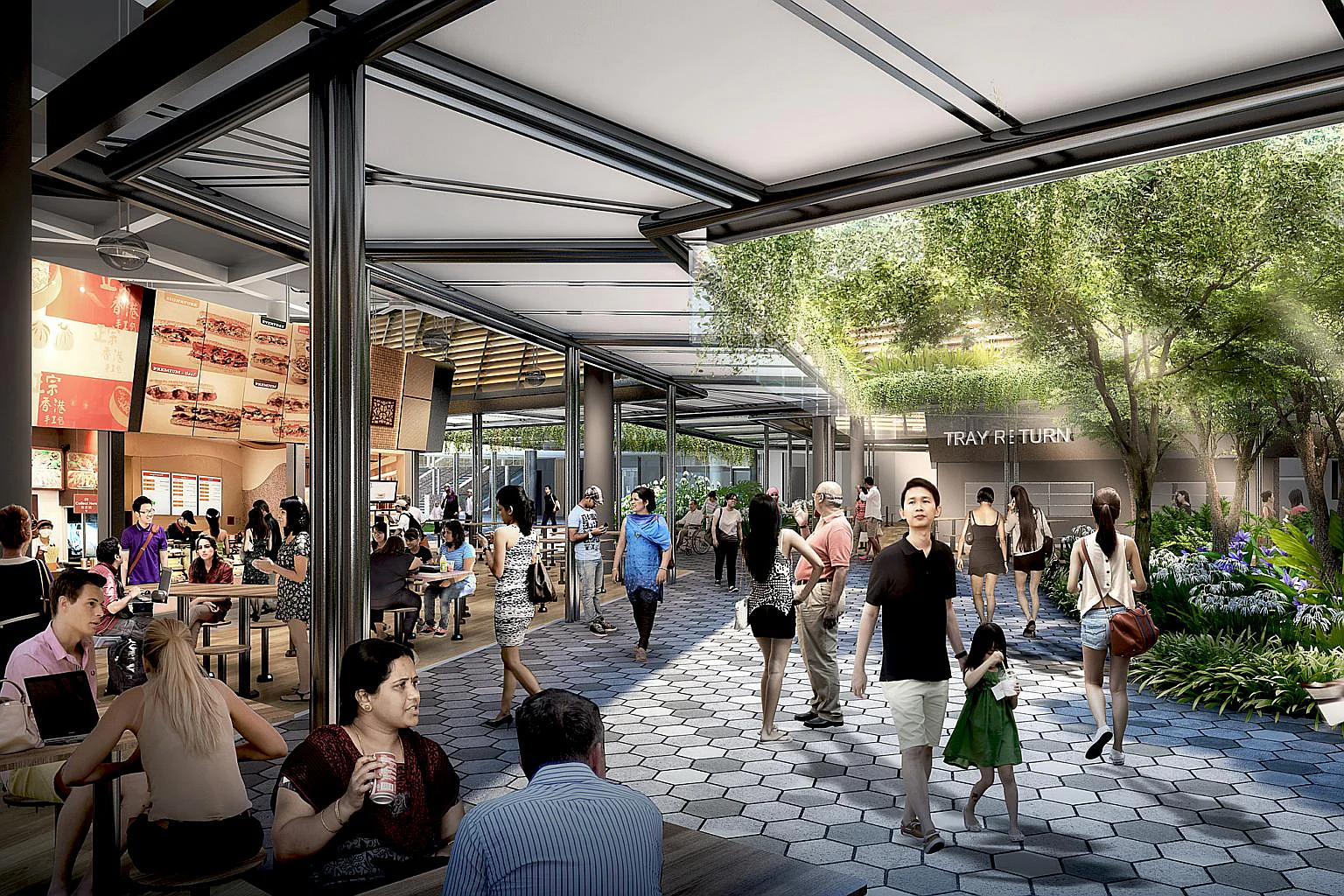 An eco-friendly waste grinder system will be put in place at the hawker centre, while green appliances and lighting will also be installed.
Under the Community Health Assist Scheme (CHAS), you could also Belanja A Meal, meaning that you can buy a meal for less fortunate residents.
Those holding membership cards for CHAS, Pioneer and Merdeka Generation can also earn daily discounts at the hawker centre.
What's not to love about this new hawker centre?
Opening of Hawker Centre Postponed For Three Years
The hawker centre was originally supposed to be opened in 2020, but its opening was postponed as a result of, you guessed it: COVID-19.
Disruptions to the construction process due to COVID-19 led to a delay of almost three years in the hawker centre's opening.
While some hawkers had initially decided to open their stall at the Bukit Canberra Hawker Centre as it was near their own homes, others were attracted more by the hawker centre's unique design.
---
Advertisements

---
Regardless, while these hawkers were all affected by the delay in opening, they all share a common excitement to finally bring their food to diners' tables.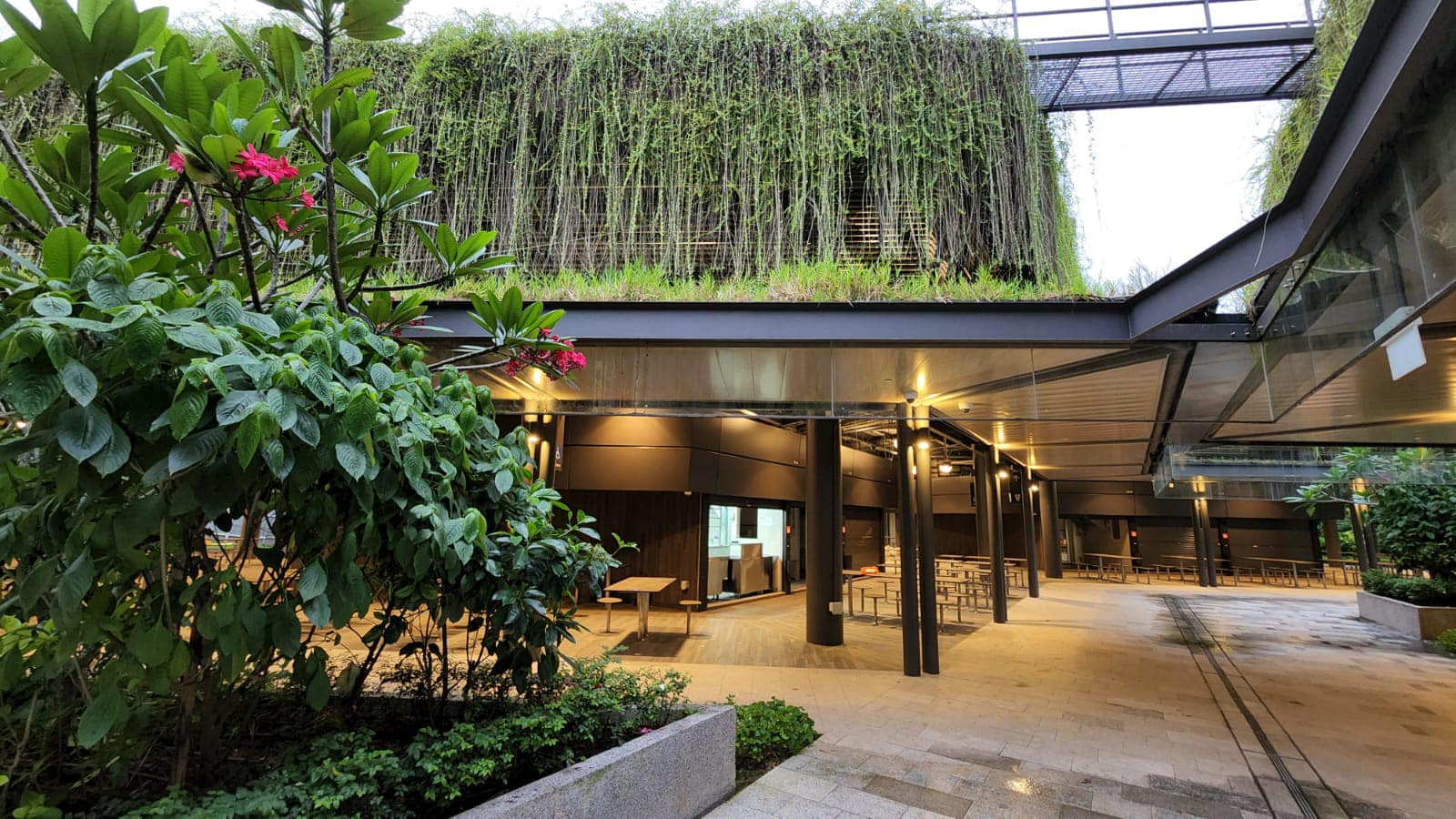 Diners, especially residents of Sembawang, are thrilled about the hawker centre's opening as well.
Bukit Canberra: A Groundbreaking Development
The hawker centre is part of an integrated sports and community hub being opened at Sembawang.
The official name of the hub? Bukit Canberra.
Not only does Bukit Canberra house the newly opened hawker centre, but it also houses an indoor sports hall that greeted residents with its opening in October.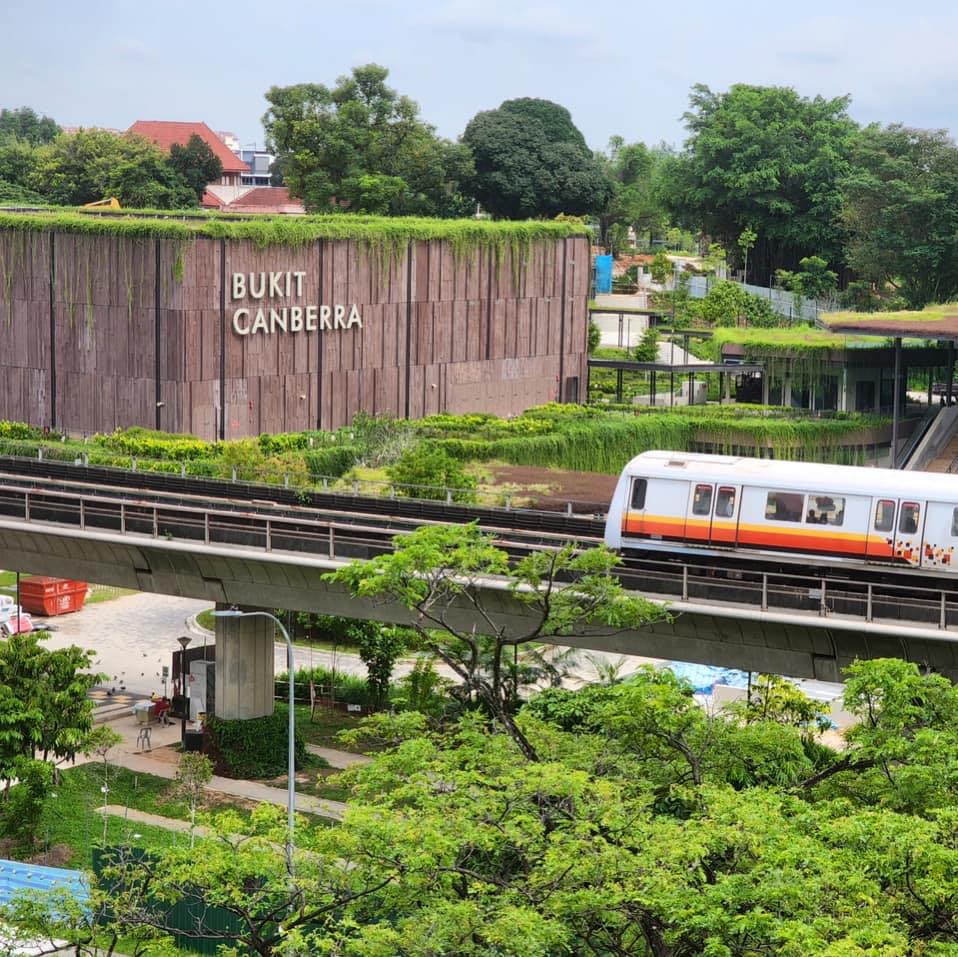 The indoor sports hall at Bukit Canberra is equipped with eight badminton courts, two pickleball or badminton courts, as well as eight table tennis tables.
---
Advertisements

---
The rest of the facilities at Bukit Canberra will see a phase-by-phase staggered opening.
The groundbreaking development is set to include various amenities and facilities, including a polyclinic, the largest ActiveSG gym in Singapore, swimming pools, childcare and senior care centres and a library.
ServiceSG, citizens' first-stop service concierge for government services will also be set up at Bukit Canberra.
Read Also:
Featured Image: Facebook (Bukit Canberra + Ong Ye Kung)
---
Advertisements

---