---
Advertisements

---
The Asian community in the California region of the United States is in mourning again after a second attack on a largely Asian community.
This latest attack occurred in the coastal city of Half Moon Bay, 50 km south of San Francisco. 
Here's what happened.
What Happened
Less than 48 hours after the deadly ballroom shooting at a Chinese New Year party in California, there has been another attack on Asian farm workers at farms in San Mateo County, south of San Francisco.
An Asian man, in a solo act of terror, fired gunshots at his coworkers, leaving 7 people dead by gunshot wounds in two separate locations. 
A little close for my comfort. #halfmoonbay #activeshooter pic.twitter.com/R4bo2PJawB

— pacifikate (@pacifikate) January 24, 2023
Emergency responders were called to the scene at a mushroom farm around 14:22 local time, after there were reports of a shooting with multiple victims to the sheriff's office.
Sheriff Christina Corpus, who held a press conference to discuss matters of the shooting incident afterwards, stated that upon their "arrival, deputies located four victims deceased with gunshot wounds", with a fifth victim being sent to a local Medical Centre with life threatening injuries.
Shortly after, authorities located an additional three deceased victims at a nearby trucking business.
All victims were found deceased with gunshot wounds. 
Capture of Suspect
This man has since been identified as 67-year-old Chunli Zhao, a local resident of the community.
After the shootings, Zhao drove to the sheriff's substation located in Half Moon Bay where the ABC7 news crew were awaiting a news conference.
---
Advertisements

---
In a video uploaded on social media that has since gone viral, Zhao can be seen being tackled to the ground by multiple armed police officers outside the sheriff's office, with the news crew and their equipment nearby. 
In the video, Zhao was donned in a red fleece and blue jeans as he was being pulled to the ground by police officers.
Police sirens could also be heard in the background of the video. Ms Corpus stated that "Zhao was taken into custody without incident and a semi-automatic handgun was located in his vehicle."
Zhao has since been said to be "cooperating" with the police, Ms Corpus mentioned. However, the motive for the attack has yet to be revealed.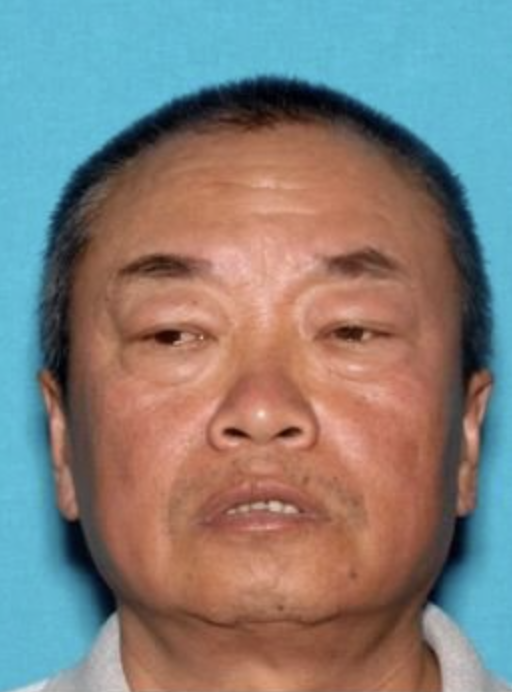 The Governor's Response 
In the moments following the incident, California Governor Gavin Newsom wrote in a tweet that he was at "the hospital meeting with victims of a mass shooting when I get pulled away to be briefed about another shooting. This time in Half Moon Bay. Tragedy upon tragedy."
At the hospital meeting with victims of a mass shooting when I get pulled away to be briefed about another shooting. This time in Half Moon Bay.

Tragedy upon tragedy.

— Gavin Newsom (@GavinNewsom) January 24, 2023
In an emotional statement, Mr Pine stated, "The scourge of gun violence has sadly hit home. We have not even had time to grieve for those lost in the terrible shooting in Monterey Park. Gun violence must stop."
Meanwhile, Ms Corpus also mentioned in the press conference how the incident at Half Moon Bay occurred after school hours, meaning that there were children who had witnessed the killings as well.
Second Shooting Incident in 48 Hours Sent Shockwaves in the Asian Community
This incident comes merely less than two days after the deadly shooting at a ballroom at Monterey Park, California which left 11 people killed.
Monterey Park, where 65% of its population is Asian-American, is often considered a safe haven for all and a peaceful, tight-knit community.
---
Advertisements

---
A 72-year-old Asian man by the name of Huu Can Tran had fired arbitrarily at the Star Ballroom Dance Studio on Saturday night, gunning down revellers during a Chinese New Year celebration.
Partygoers were celebrating the arrival of the Year of the Rabbit, and the party featured dragon dancers parading through downtown streets decorated with red lanterns.
However, Tran stormed into the ballroom and fired 42 rounds arbitrarily, sending hysterical revellers into the streets and leaving five men and five women dead. Tran later died of self-inflicted wounds. 
Read Also:

Your parents are wrong: MSG (Monosodium Glutamate) is good for you (sort of). Here's the truth:
Read Also: