---
Advertisements

---
Calling all foodies and die-hard fans of KFC—the KFC burger you know, and love is back.
Yes, it's the Shrooms Burger.
For the uninitiated, this burger contains a chicken fillet patty from KFC's original recipe and has gravy which contains mushrooms (hence the name, Shrooms Burger).
Here's how the Shroom Burger makes its return.
KFC Shrooms Burger Is Back Again
Back in June 2021, the Shrooms Burger made a silent exit after more than a decade-long run on KFC's menu.
The burger was so well-loved by locals that there was even a petition to bring the burger back once people started to realise that it was gone. In case you're curious, the petition garnered 391 signatures out of the target 500.
The Shrooms Burger is finally going to make a return to the Singapore fast food scene come 27 February. But in a rather low-profile manner, it seems.
The return of the Shrooms Burger was announced as part of KFC's promotions for its KFC Lunch Deals in a Facebook post earlier today. There are four options in the KFC Lunch Deals.
Of course, there is the Shrooms Burger Meal.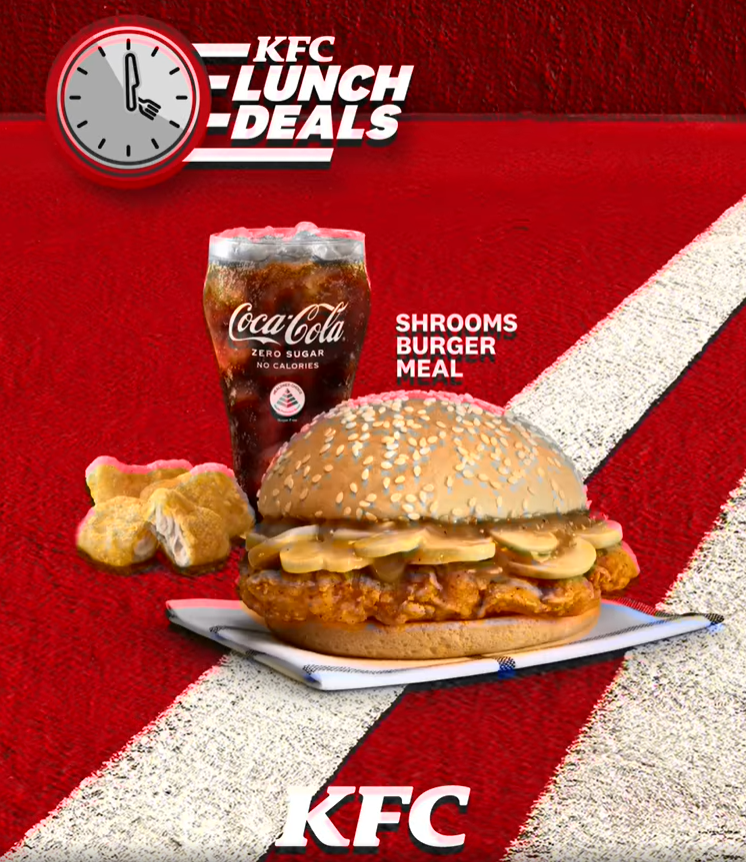 There is also the BBQ Tenders Burger Meal.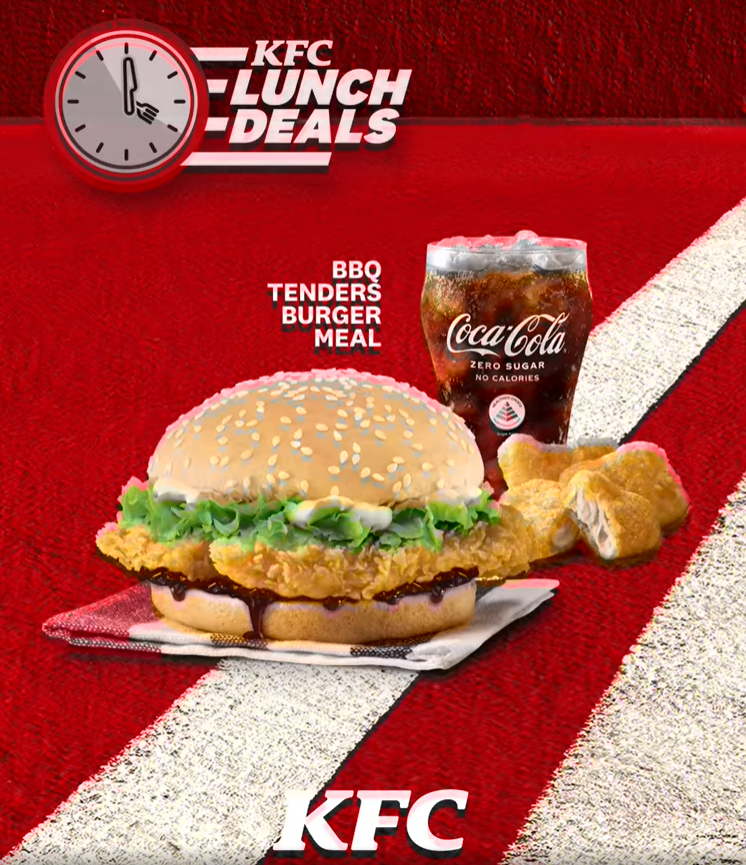 Another option is the Original Recipe Rice Bowl Meal.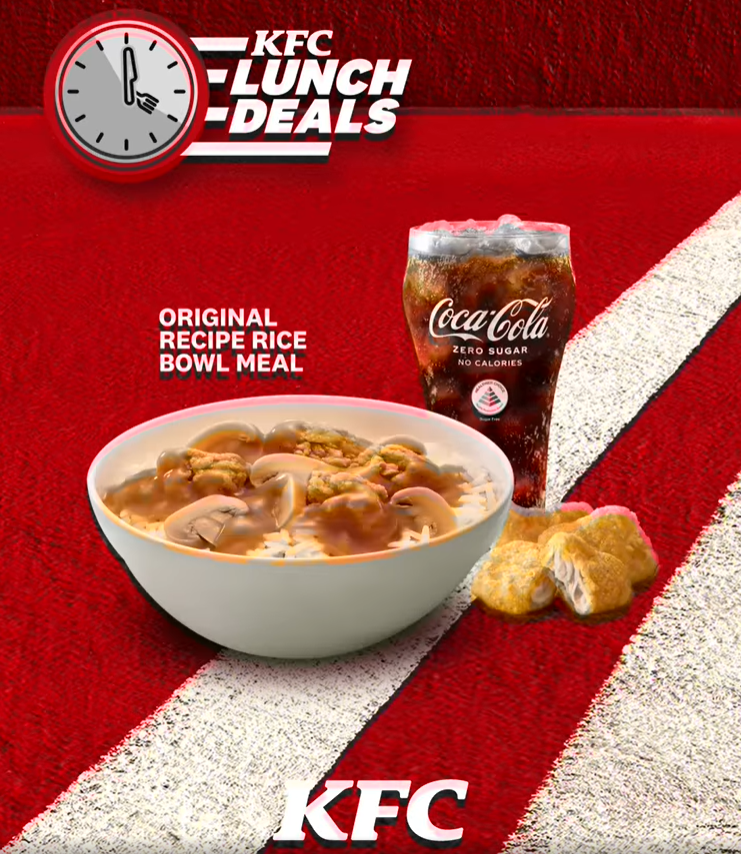 And the Famous Bowl Meal completes the four offerings from KFC.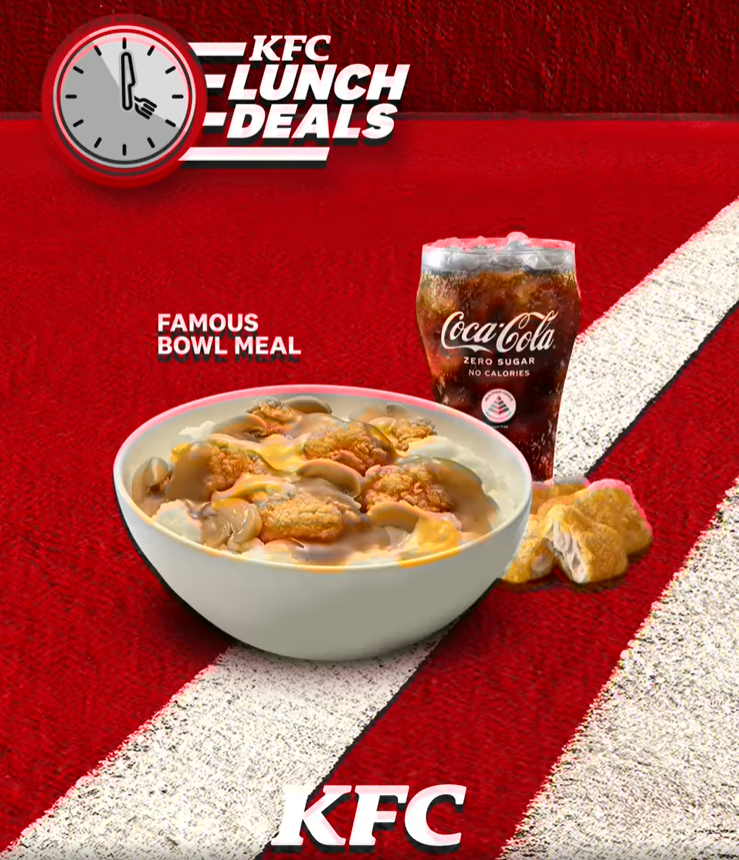 Before you fans head down to chow down, you need to know that it won't be totally easy to get your hands on this burger.
The KFC Lunch Deals are only available on weekdays, from 11 am to 4 pm.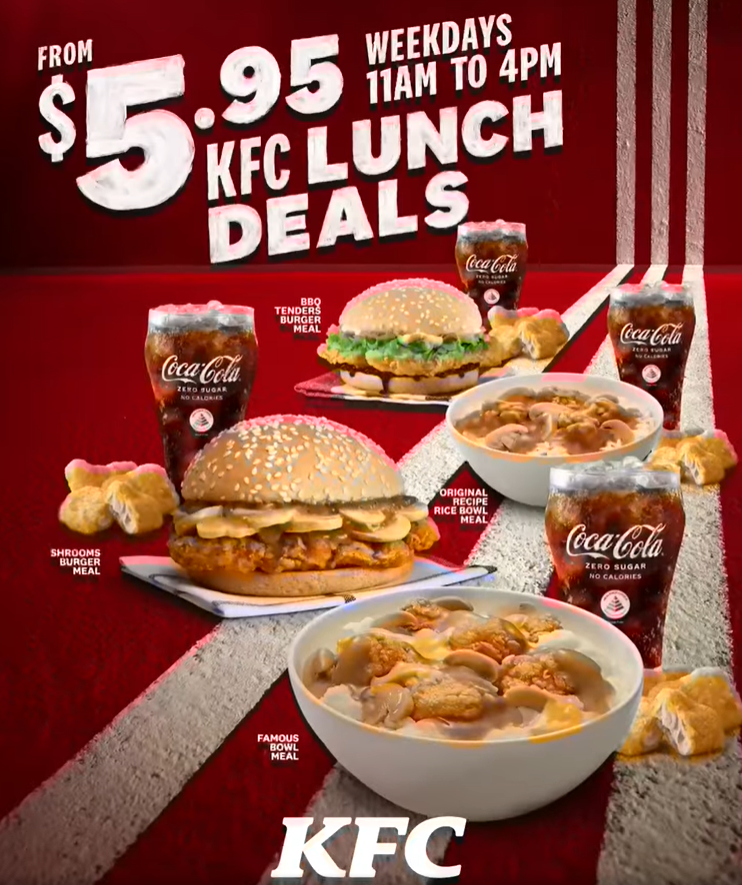 What, no Shrooms Burger on weekends? We're as outraged as you are.
But that is probably the price you pay to get your hands on a beloved and potentially limited-edition burger.
Speaking of prices, the KFC Lunch Deals are priced affordably, starting from $5.95.
It sounds like a pretty good deal, as these burgers come as part of a set, complete with nuggets and a drink. There has not been any news about whether you can get the Shrooms Burger a la carte.
If you want to get your pick-me-up in the middle of a dreary day at work, head down during your lunch break and brave the crowd for it.
You never know if the Shrooms Burger disappear from the menu again.
---
Advertisements

---
Join our Telegram channel for more entertaining and informative articles at https://t.me/goodyfeedsg or download the Goody Feed app here: https://goodyfeed.com/app/ 
McDonald's Also Released New Burgers
If you hate crowds or aren't quick enough to get a Shrooms Burger before it's sold out, you can head to McDonald's to satisfy your fast food cravings.
McDonald's recently remastered and relaunched some well-loved burgers.
If you haven't already seen the ads plastered all over McDonald's, social media and train stations, these are the Big Mac, Quarter Pounder with Cheese and Double Quarter Pounder with Cheese.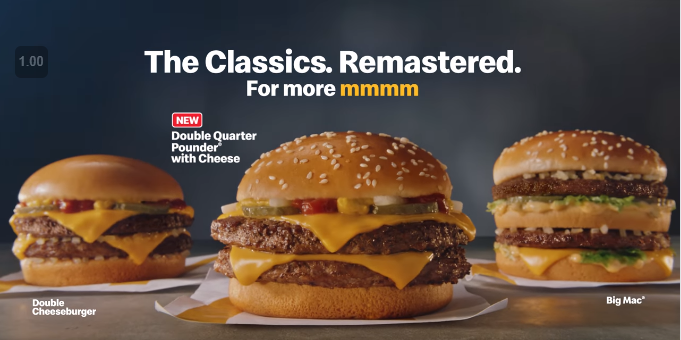 And no, there are no time limits to getting a taste of this upgraded burger.
In the meantime, we're keeping our fingers crossed that the Shrooms Burger is here to stay.
---
Advertisements

---