You may have come across this chart on social media lately:
After which you probably had a traumatic flashback to your secondary school days and swiftly threw your phone out the window.
But there's a reason why you're seeing this chart and the phrase "flatten the curve" everywhere.
It's because it's our only hope against the deadly Covid-19 virus, and some countries are doing it better than others.
Flatten the curve
Now, while "flatten the curve" might sound like something a mean parent would shout at their chubby child, it's actually a way of managing a pandemic without straining one's healthcare system.
But what does it actually mean?
In epidemiology, the curve refers to the projected number of new cases over a period of time.
This curve, however, can take different shapes, depending on the virus's infection rate.
The first steep curve is what happens if a lot of people get sick in a short period of time. This is bad.
In the flattened curve, the same number of people will get infected, but over a longer period of time. This is good.
But why "flatten the curve" if the same number of people will ultimately get infected?
The strain on healthcare systems
To buy time and save lives.
You see, the whole goal of flattening the curve is to slow the rate of infection because our healthcare systems cannot cope with a quick influx of many cases at one moment in time.
It's kind of like paying for the entirety of your BTO flat in one shot ($300,000++) or getting a loan to pay it off, then paying back in monthly instalments.
Most of us have to go for the second option. If you can go for the first option, what the hell are you doing competing for BTO flats with us mortals?
Interested in writing and looking to earn some extra income? Goody Feed is currently looking for Home-Based Writers! Click

here

for more info!
Now, apply the same theory to healthcare.
If our healthcare systems are overwhelmed, there won't be enough beds, doctors, nurses, and ventilators to go around.
This means that in the steeper curve, where more people are infected in a short period of time, more patients will die because there won't' be enough intensive care beds or ventilators to keep them alive.
This is exactly what's happening in Italy.
Italy
In a pandemic, the growth in infections is slow and subtle at the start, and once the rate explodes it may be too late.
---
Goody Feed YouTube Channel
A 34YO "old-virgin" S'porean was desperately looking for a boyfriend and surprisingly, she really found one online. But the intentions of the man will make you cry. Prepare tissue paper to watch this video based on real events:
---
A former Italian prime minister pointed out that the virus had been spreading in Italy for 10 days before health officials realized, reported Vox.
Italy later imposed a lockdown, but it was too late.
---
Advertisements
---
The country now has the second-highest number of Covid-19 cases in the world, with 63,927 patients.
6,077 have died from the disease there, nearly twice the number of China.
According to The New York Times, some doctors in Italy were forced to decide who lived and who died based on life expectancy due to the lack of intensive care beds and respirators.
And that's a nightmarish situation no one else wants to face.
That's why so many countries are implementing social distancing and lockdowns; because the number of infections would skyrocket otherwise and overwhelm their healthcare system.
---
Advertisements
---
Thankfully, Singapore has gone above and beyond to flatten the curve, and it seems to be working.
There's a reason why so many organisations are praising our response to the Covid-19 pandemic.
Contact tracing
One of the biggest reasons for our slowed infection rate is our meticulous contact tracing.
Our contact tracing is so aggressive that one lady was found and quarantined after a taxi ride that lasted just six minutes.
As SCMP reports, every time a case is confirmed, authorities will immediately start tracing close contacts, asking infected patients questions such as "Who did you meet? What did you do? Did you share food?"
---
Advertisements
---
I mean, we even created a freaking app, TraceTogether, that uses Bluetooth technology to note down the close contacts of citizens.
This is important because finding and quarantining those who may have the virus prevents them from spreading it to others.
Precautionary measures
Singapore was also one of the first countries to ban all visitors from Hubei province when the outbreak peaked there.
They recently barred all short-term visitors from entering the country not because the situation in Singapore was getting worse, but because the number of global infections was increasing at an alarming rate.
They also introduced a host of other precautionary measures, such as cancelling mass gatherings, strongly encouraging social distancing, and advising Singaporeans to defer all travel.
---
Advertisements
---
Freeing up capacity and making contingency plans
Moreover, the Singaporean authorities are so kiasi that they are already preparing for what will happen if our healthcare systems are strained in the future.
For example, 29 Covid-19 patients who were recovering were transferred to Mount Elizabeth Hospital on Monday (23 March) to free up capacity at public hospitals for seriously ill Covid-19 patients.
These transferred patients are recovering and need less medical care, and keeping them in the National Centre for Infectious Diseases (NCID) would just prevent other patients from getting treated.
According to The Straits Times,  this is part of a collaboration between public and private hospitals to transfer stable Covid-19 patients to selected private hospitals so that capacity in the public sector may be freed for more severe cases.
And That's Not All
Health Minister Gan Kim Yong said there are contingency plans in case the number of patients rises.
---
Advertisements
---
One plan involves using quarantine facilities for patients who have very mild symptoms and do not require medical care.
And, while there is currently no need for it, public hospitals have wards that can be converted to handle Covid-19 patients, as part of the country's emergency response.
Preparations are also underway to open up additional isolation rooms, wards, and intensive care unit beds just in case there's an increase in Covid-19 cases in the future.
And as early as January, all public hospitals started reducing the number of non-urgent operations and other treatments since January to free up capacity for a possible spike in Covid-19 patients.
I'm so impressed that only a Keanu Reeves gif can accurately express my admiration:
---
Advertisements
---
You really have to take your hat off to the Singapore government. They've managed to flatten the curve by staying ahead of the curve.
They still need our help though. They can free up every bed in the city but if we don't follow their advice to practise social distancing and maintain good hygiene, there'd be no point to it.
Remember, we're part of this plan to slow down the rate of infection.
Flattening the curve starts with you.
This Singapore love story set in the 90s shows you why you should never wait for tomorrow. Watch it without crying: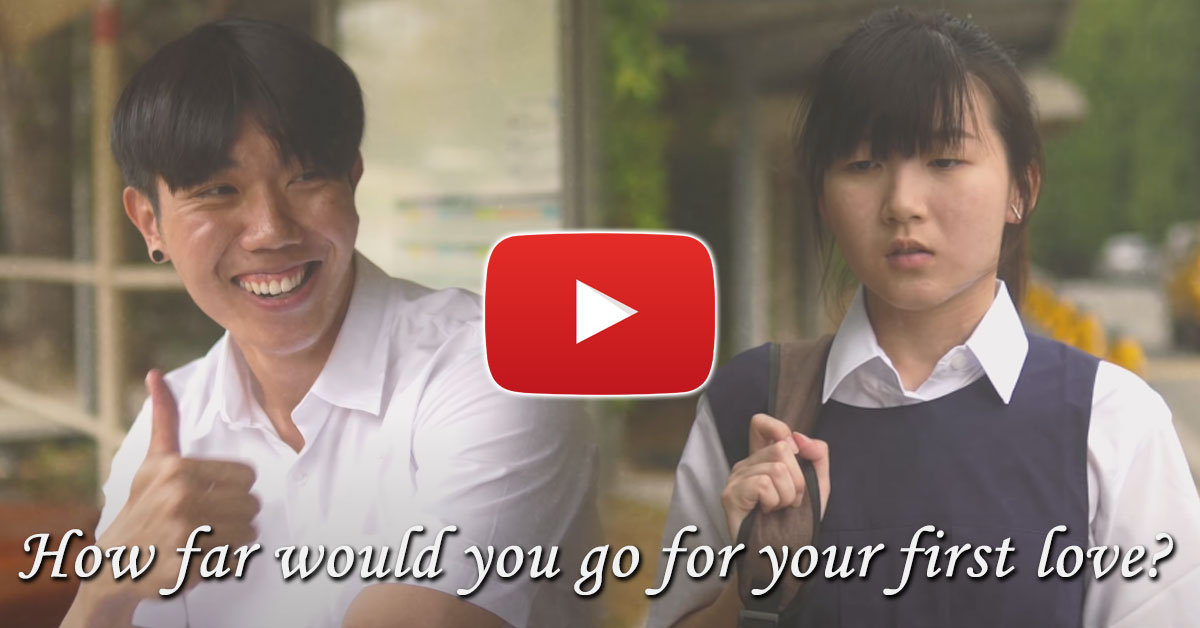 ---
Advertisements
---
Enjoyed this article because it's both informative and entertaining? If so, you should download the Goody Feed app so that you won't miss out on any articles, as there are app-exclusive contents as well! Also, join our Telegram channel if you use Telegram often!
---
Advertisements
---
Latest & Popular Articles You Must Not Miss:
---
Advertisements
---
---
Advertisements
---
Our Most Popular Videos You Must Not Miss:
---
Advertisements
---
This Singapore love story set in the 90s shows you why you should never wait for tomorrow. Watch it without crying: