It seems that with the lack of tourists in Singapore, many attractions here are turning to staycations to make their money.
First, we had the underwater glamping experience.
This was followed by the airport runway glamping experience.
But well, if you don't have the feels for glamping with aeroplane runways or fish, you now have one more choice.
Staying with animals.
Do note, though, that it comes with a hefty price tag.
S'pore Zoo Has an Air-Con Dome Staycation Package Complete With Food And Entertainment 
From 16 Dec 2021 to 19 Mar 2022, the Singapore Zoo is coming out with an exclusive experience that you cannot get anywhere else.
Aptly named Staycation in the Wild, you'll get a 1-night stay in a dome tent at Pavillion By The Lake within the Singapore Zoo.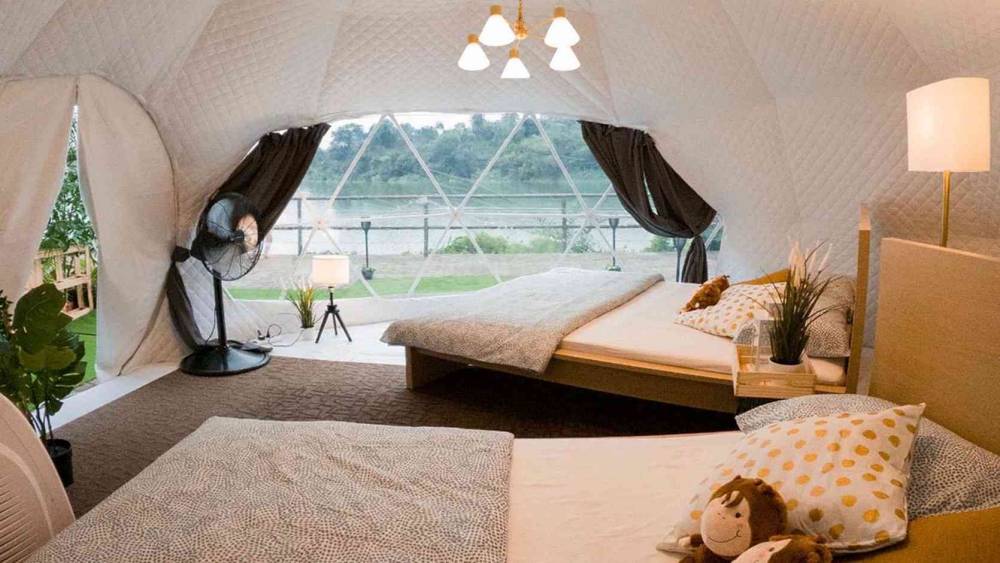 The tent can accommodate up to four people and it comes with a bed, fan and decor.
The package also includes park admission to the Singapore Zoo, a guided tour and animal encounters, set dinner and breakfast at the Forest Lodge within Singapore Zoo.
In other words, it's a package complete with lodgings, entertainment and food.
And the best part? These tents are air-conditioned.
Technology in the wild; the best of both worlds.
The Programme Itinerary
Here's what the programme itinerary looks like: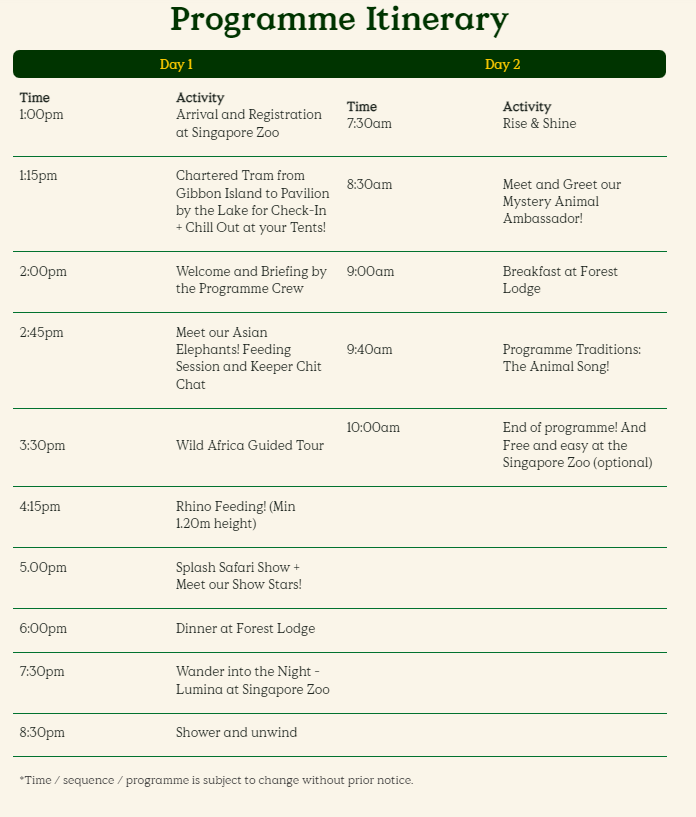 The experience starts at 1pm and will end at 10am the next day, with the option to stay and wander around the zoo to your heart's content right after.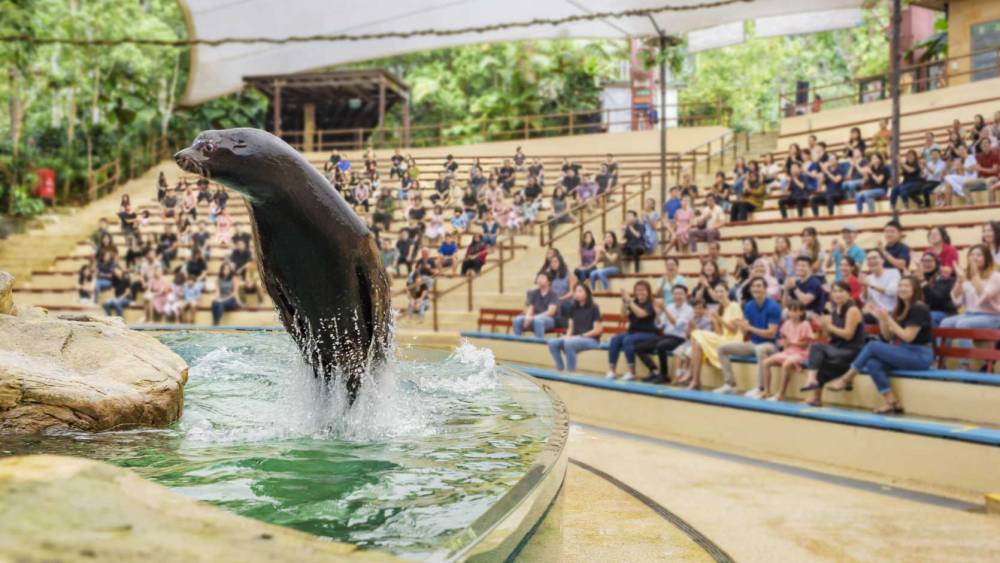 Highlights of the programme include meeting the Asian elephants and feeding them, feeding the rhinos and enjoying a water show.
---
Advertisements
---
Price
For a one-night stay in this luxurious staycation/camping experience, you'll have to fork out S$1,599.
According to the Singapore Zoo's website, that's a whopping 20% off. The usual price is S$2,000.
Unfortunately, for the folks who haven't used their Singapore Rediscovery Vouchers, they cannot be used for this particular staycation.
As mentioned earlier, each tent can accommodate up to four people, so if you're going with friends, that's about S$400 per person.
Worth it for an experience you wouldn't be able to get otherwise? You decide.
You can check out their website for more information.
---
Advertisements
---
Read Also:
Feature Image: Mandai Wildlife Group
---
A new virus has been identified in China, and it's infected 35 people. Would it be the next COVID-19? Watch this and you'd know: