Dating is hard, and hustling is even harder in modern-day Singapore.
Between the rising costs of living and your latest Tinder rejection, it might feel difficult to stay afloat and fulfil your lofty dreams of moving out from your parents' basement by the time you're 30 (oh, wait, we're in Singapore, your parents' 4-room flat, I mean). 
If you're willing to live in a remodelled hostel, though, this dream might not be so out-of-reach.
---
Advertisements

---
In a new scheme piloted by the Housing & Development Board (HDB), low-income singles can live in a hostel-like arrangement in rental rooms.
What's The Place Like?
Let's start with the most important thing: what does the place look like?
Unfortunately, the location could be more luxurious. Situated at the former Anderson Junior College hostel at 191 Ang Mo Kio Ave 8, the rental rooms each measure about 9 sq m. For reference, Changi Prison's single-inmate cell measures 7 sq m, so you're still better off than a prisoner.
The hostel will be partitioned to create 480 single rooms, and HDB aims to launch applications at the end of this year (2023), when the two 11-story blocks are complete.
The rooms are equipped with the basics, like a bed, a wardrobe, a table and chair, and a small fridge. The kitchen and bathroom are communal—the bathroom is shared amongst 12 people, while the kitchen is shared by 24. The bathrooms will have three to four toilet cubicles and three shower cubicles.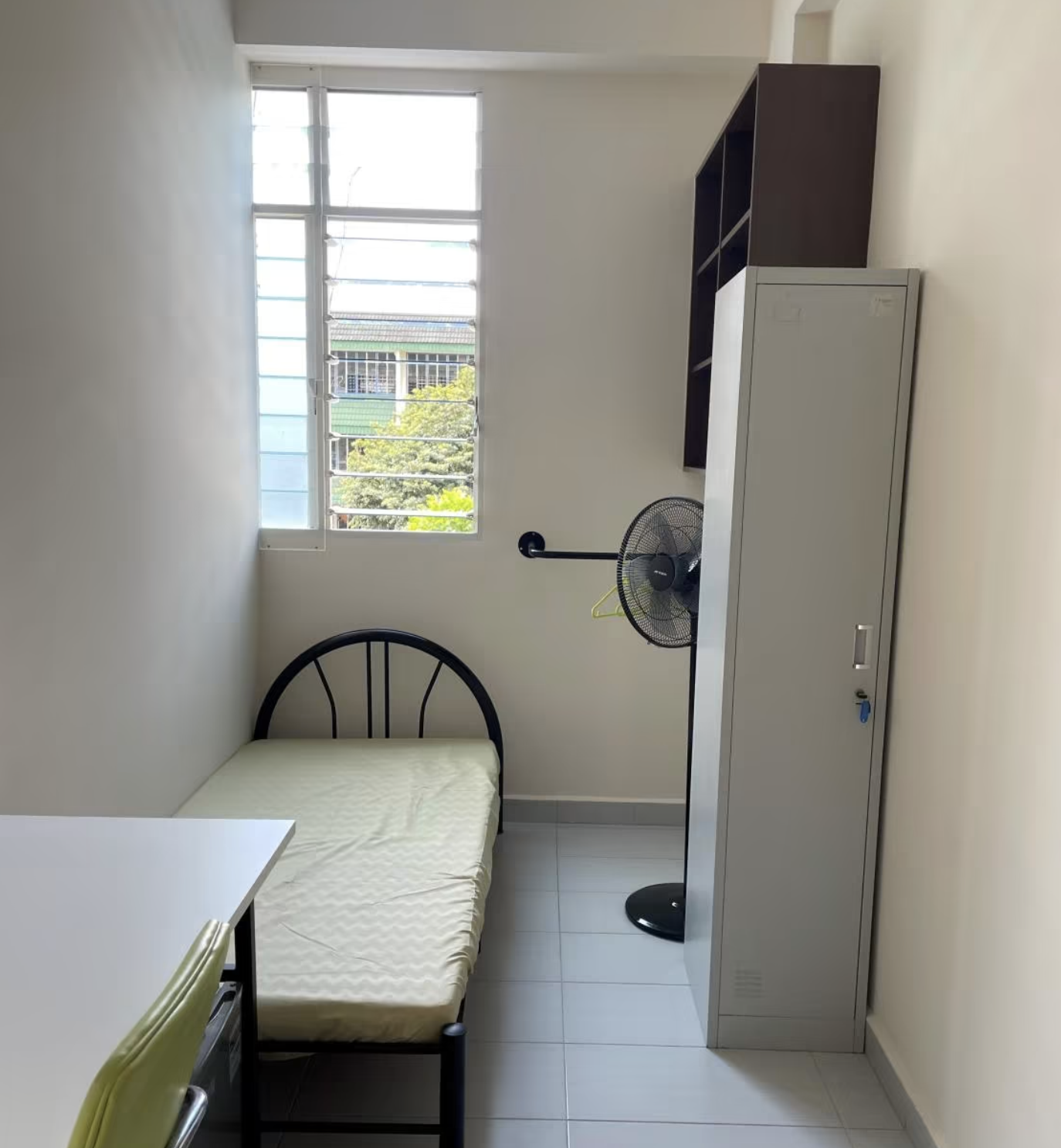 Laundry and activity rooms, as well as communal dining spaces, are also available.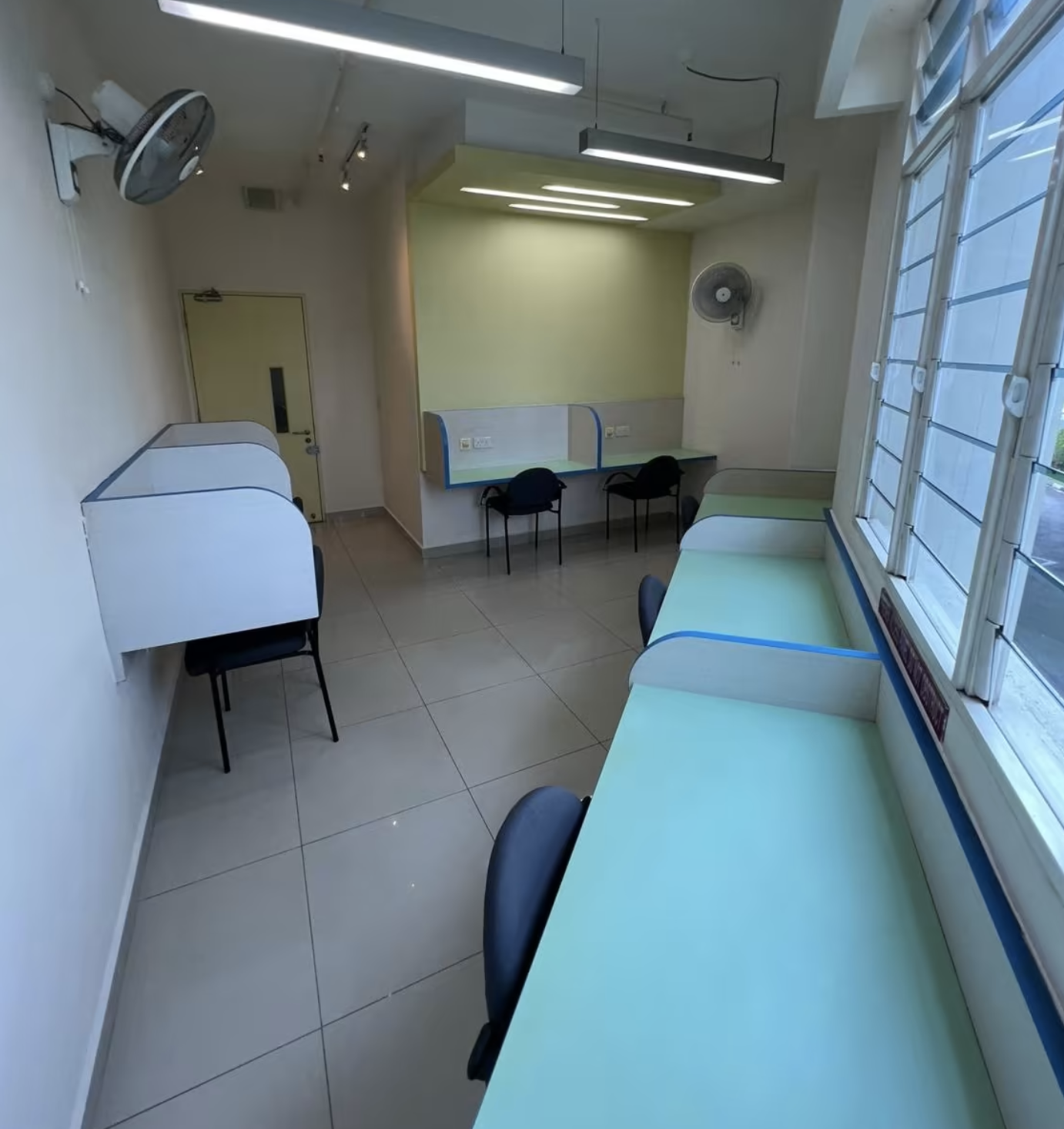 Why The Scheme?
Currently, the other scheme supporting low-income singles requires them to live with a flatmate, assigned by the scheme operator. 
Dubbed the Joint Singles Scheme Operator-run Pilot (JSS-OR), the scheme was piloted in 2021. The available flats are a mix of one and two-room flats, partitioned to accommodate two to three people per flat respectively. 
The JSS-OR matches single applicants and assigns them a room, with a social service agency available to mediate any disputes that may arise, or provide social service support.
Currently, three sites are in operation, and the Ministry of National Development plans to expand it to another three. 
However, the new pilot scheme differs because singles will no longer need to share a room, allowing them some privacy. In order to expedite the pilot and reduce wastage, HDB is using an old hostel because of its suitable layout, thereby minimising reconfiguration.
Just like the JSS-OR, an operator will be appointed to manage the site.
---
Advertisements

---
"We provide privacy on the one hand, but we also maximise the use of space while enabling social interaction," said Minister of National Development Mr Desmond Lee.
According to him, the pilot will run for a year or two before the ministry decides on its permanency in the available housing schemes.
"In a year or two, when we have better data, we'll have a better sense of whether this kind of model will work. Then we may mainstream this as part of our rental flat offerings, including new built rental flats, as well as retrofitting existing or older rental types as well," he added.
How Much Does It Cost?
The rental rates for the rooms have yet to be finalised, but the current rent for one-room public flats ranges from $26 to $205, depending on eligibility and income.
According to the HDB's website, applicants usually have a monthly household income under $1,500. Those with higher incomes, however, may still apply and have their eligibility assessed.