---
Advertisements

---
It's no secret that China's products often take reference from famous brands elsewhere and make almost little to no changes before stamping a wholly new brand on it.
And now, the latest to find themselves being imitated is none other than Singapore.
Beijing Restaurant Imitates Singapore Culture
A Facebook post recently surfaced showing a Singapore-themed restaurant in Beijing selling Singaporean food with waitresses donning the iconic Singapore Airlines (SIA) stewardess uniform.
A slice of Singapore life in the capital of China, perfect for the homesick traveller. Right?
Except, going there would remind you of nothing back home and would probably incite a few raised eyebrows instead.
Spelling Mistakes in English Translation
The restaurant named "Borderless" attempted to portray our local dishes in their menu but it seems the result ended up sounding a tad too Google-translated.
Fortunately, the accompanying images still looked somewhat accurate.
First up, were multiple spelling mistakes.
"Yellow" was misspelled as "vellow" in this curry dish.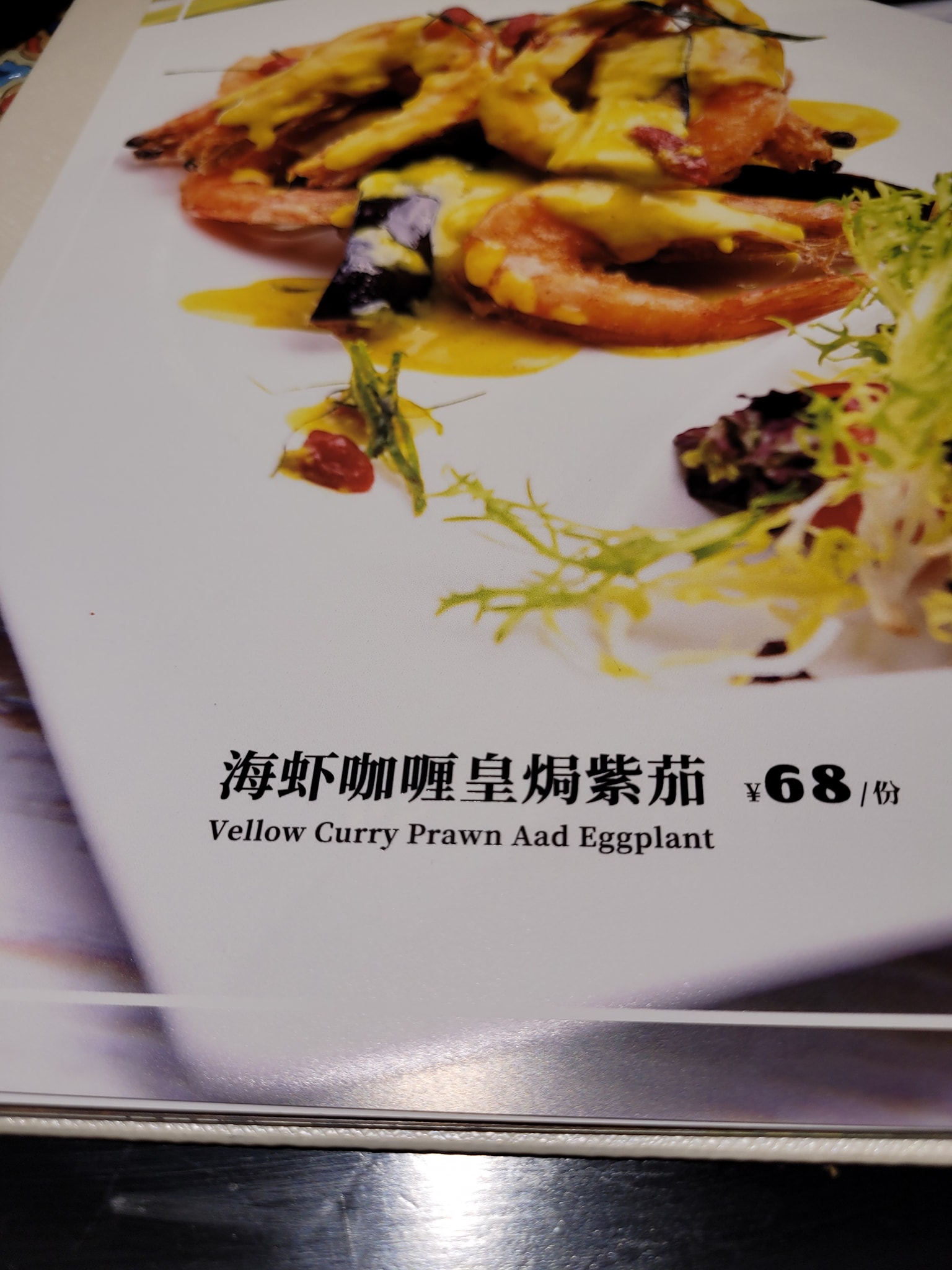 And Beef Rendang was completely misspelled as "remdamg".
---
Advertisements

---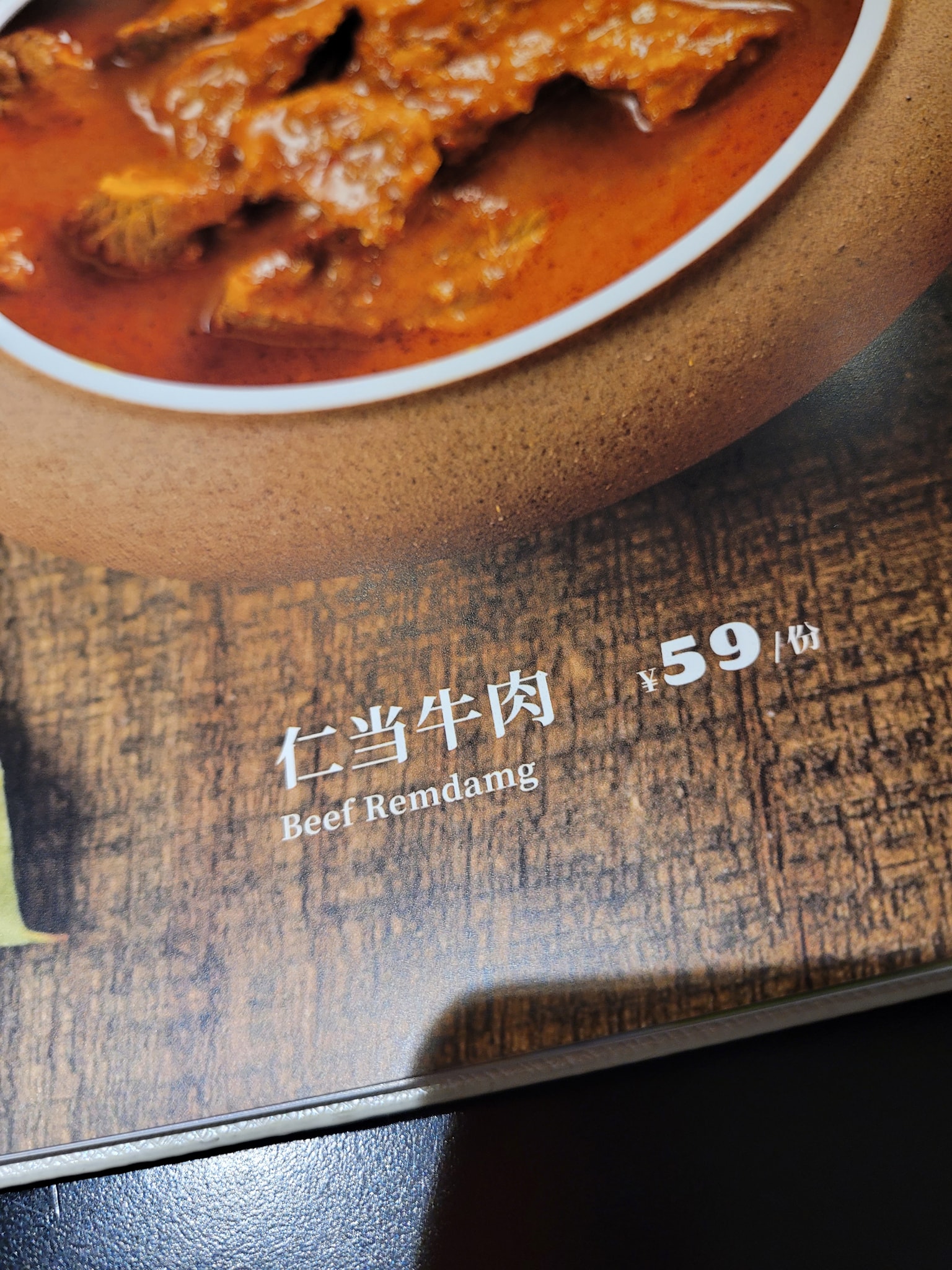 If you thought that was still reasonably acceptable, it gets worse.
Strange Translations
Some other dishes had been translated too literally.
This pork rib dish had turned into "grasp the sand bone".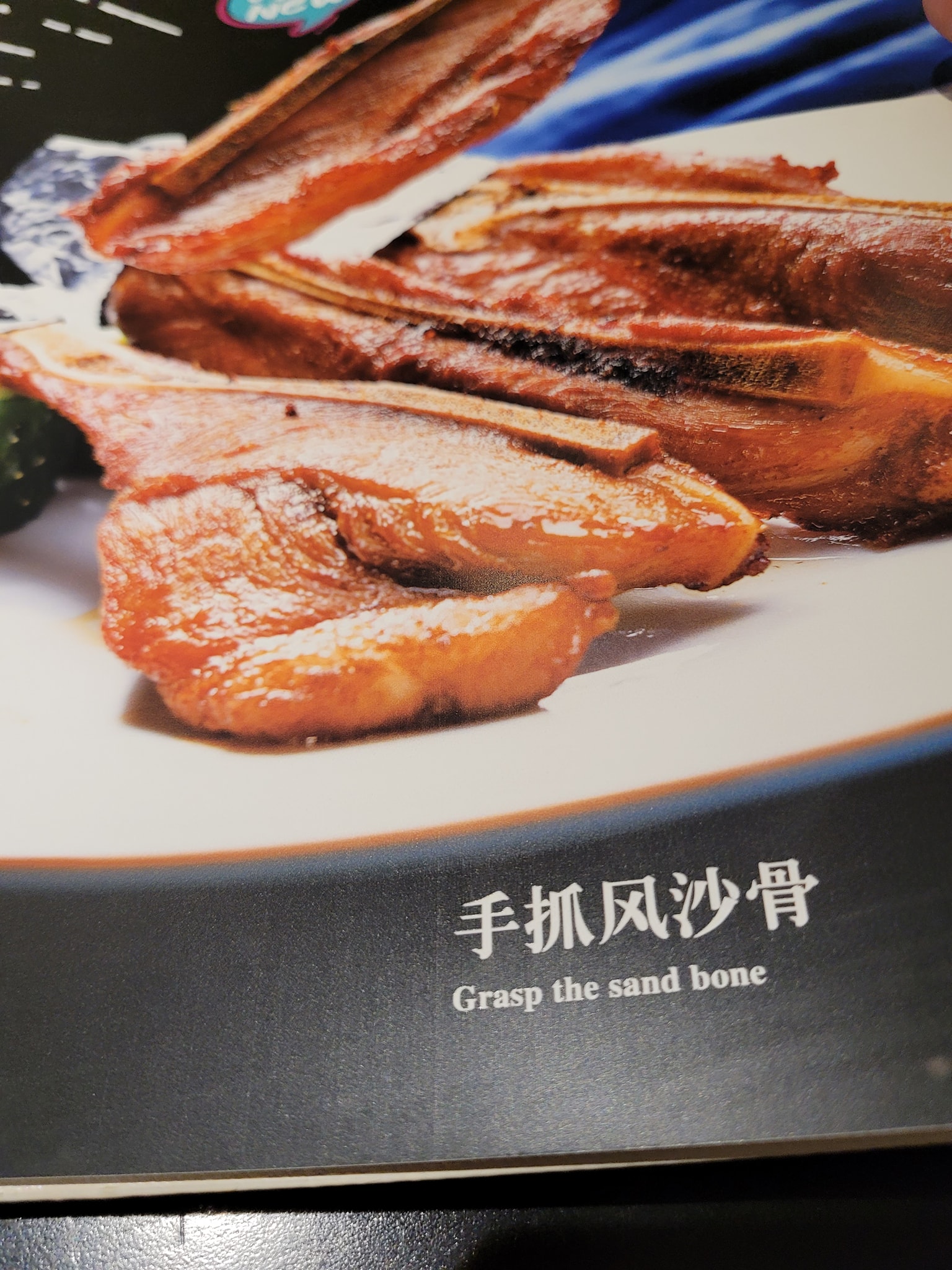 While our favourite roti prata had become "lion city throw bread".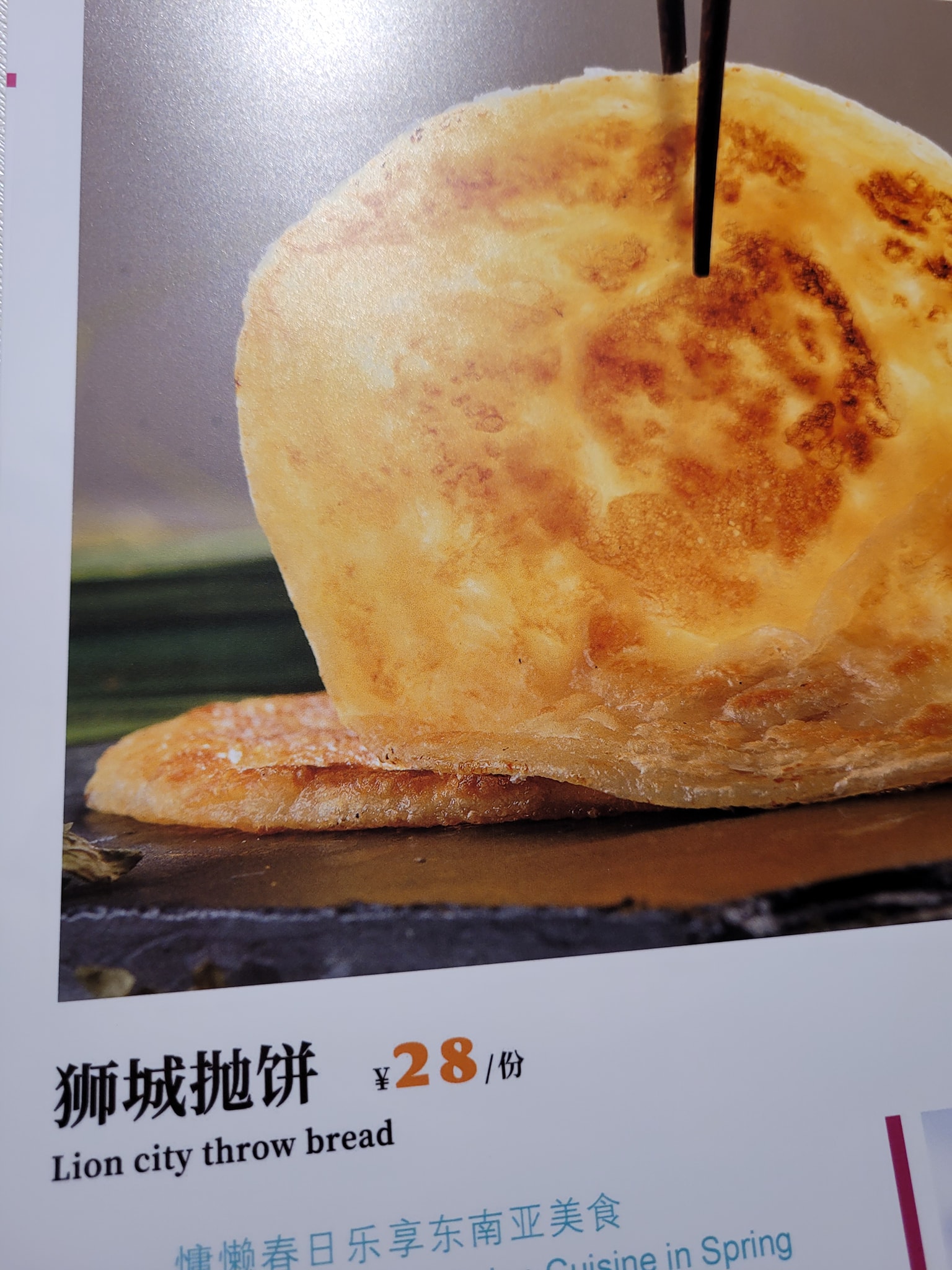 It makes sense considering the context of how the dish is made, but definitely not as the name on a menu.
Inaccurate English Names
Meanwhile, other dishes' names were completely inaccurate.
Fried rice had become "Singapore Fried Bee Hoon". How on earth?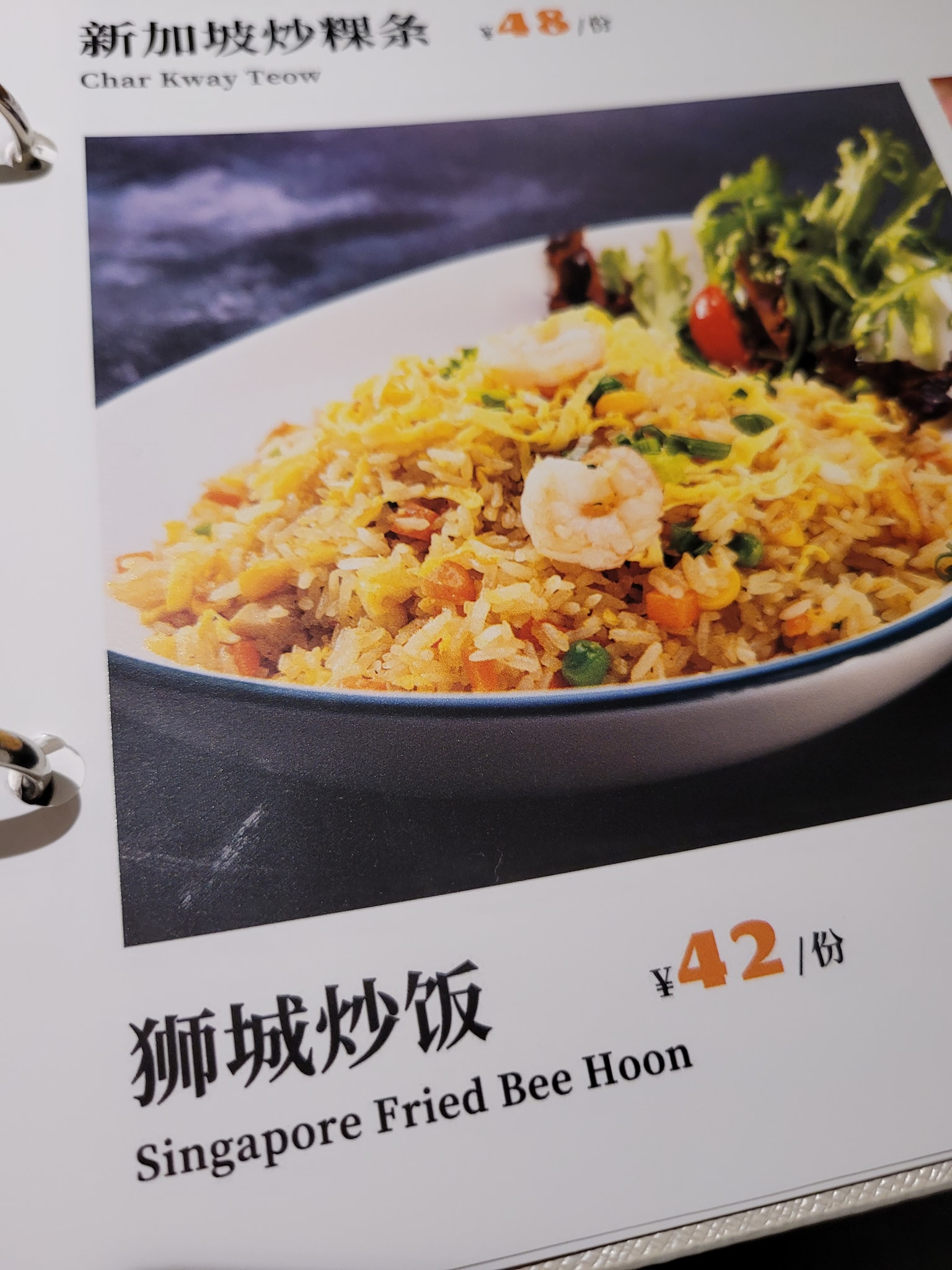 And the vegetable sambal kangkong was called tauhu goreng, which is fried tofu instead.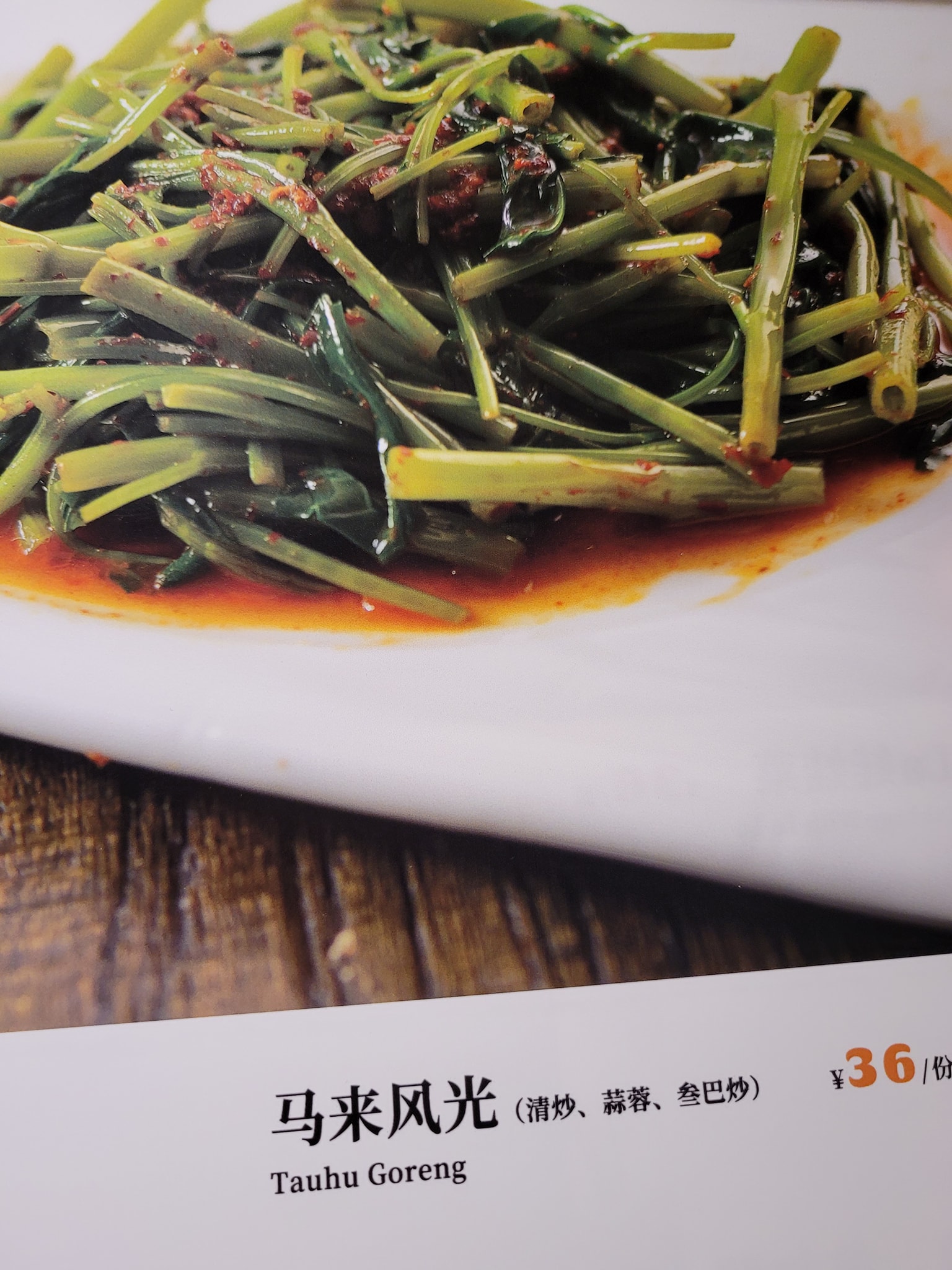 The real tauhu goreng was also available on the menu, but to order that, you would have to ask for "Fried Tofu W ith Minced Malay Meat".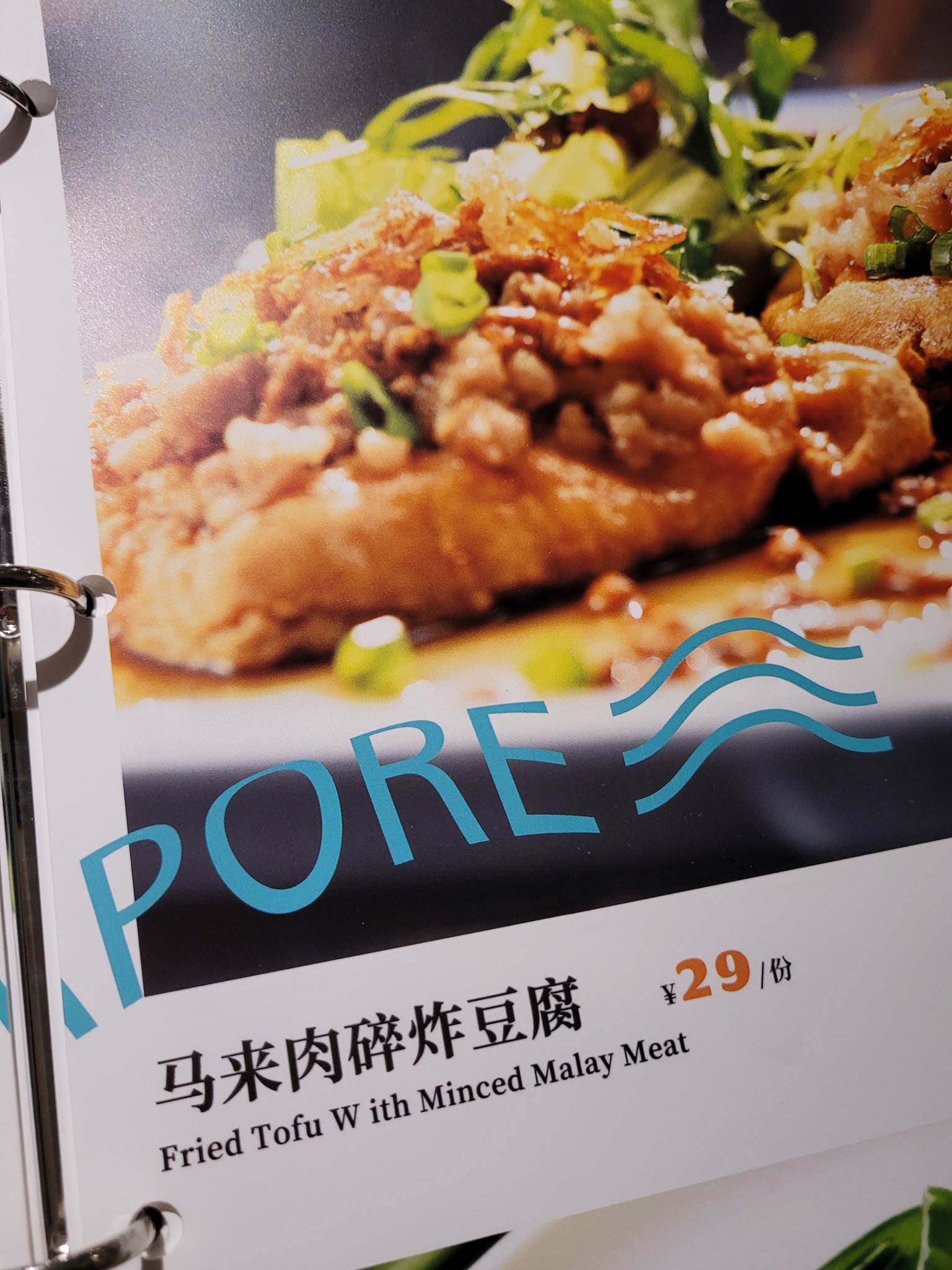 Mango Sago had also somehow become "fresh coconut water".
---
Advertisements

---
Join our Telegram channel for more entertaining and informative articles at https://t.me/goodyfeedsg or download the Goody Feed app here: https://goodyfeed.com/app/ 
Wrongly Worn SIA Uniforms
Another aspect of Singaporean culture that the restaurant attempted to emulate was the traditional sarong kebaya, typically worn by SIA stewardesses.
However, the waitresses were a far cry from the original wearers.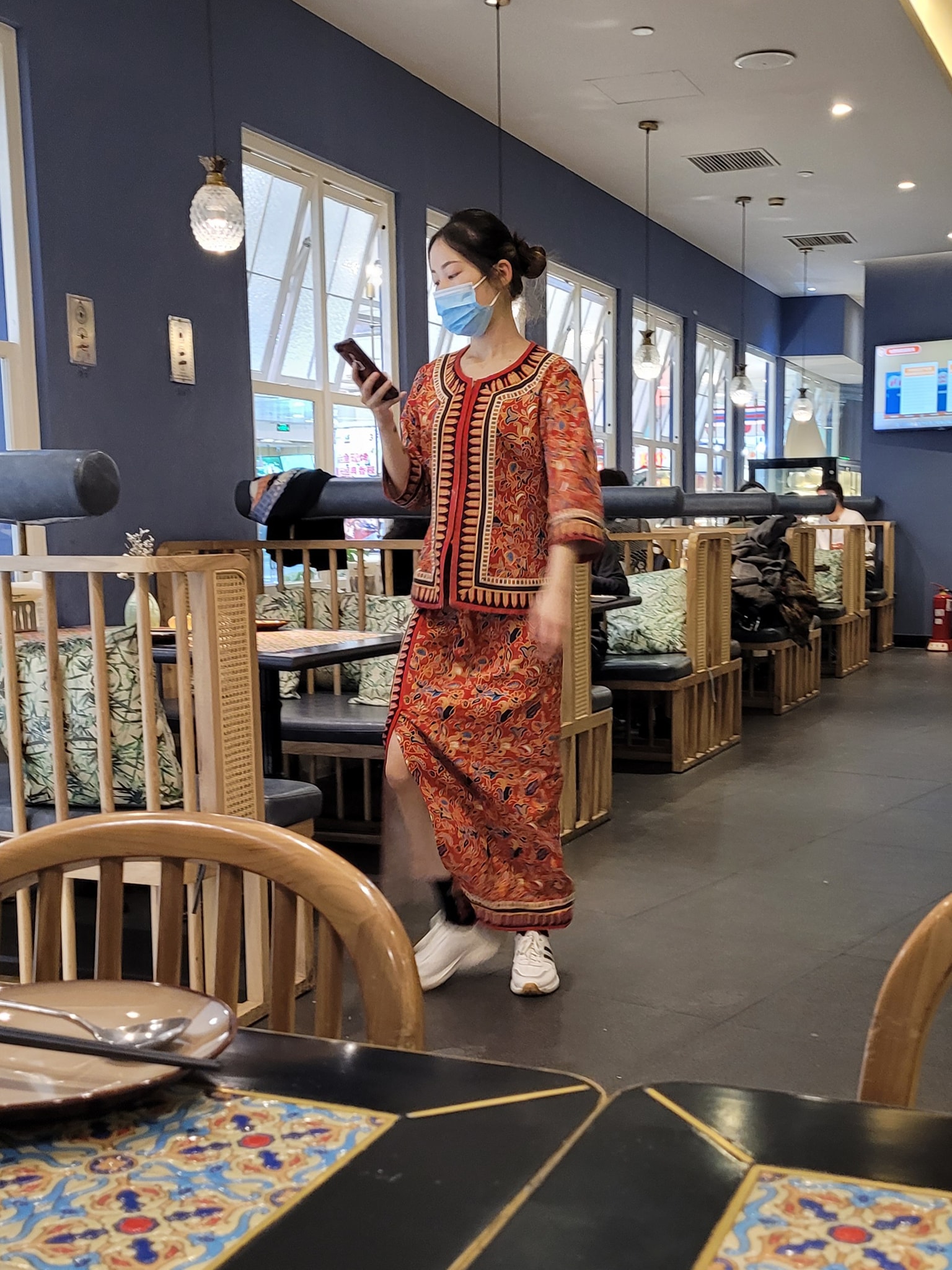 From the wrongly positioned slit to pairing the outfit with sneakers, it was truly nothing like the elegance supposed to be radiated by the wearer.
Singaporeans Respond
Unsurprisingly, Singaporeans were not too happy when they came across the post which has since been shared over 8,200 times.
The comments and shares were full of Singaporeans lamenting the mistranslated and misspelled dishes while poking fun at the inaccuracies in the dishes.
However, when it came to the waitresses' uniforms, users were upset about it being wrongly worn, claiming that it was "tarnishing" the uniform.
---
Advertisements

---
Others also called it a "disgrace" and an "insult".
On the other hand, some saw the situation as a compliment.
One user wrote, "imitation is the highest praise", adding that for the Singaporean culture to be copied meant that it was viewed as viable and good.
But to copy something well, it should be almost identical and it seems the restaurant has a long way to go before it reaches that.
Read Also:
Featured Image: Facebook (Arthur Pang)
---
Advertisements

---

Singapore has nearly 6 million people now,and there's a big problem. It's not about overcrowding; it's something more serious:
Read Also: