---
Advertisements

---
On very rare occasions, we might see a few dollar bills on the ground and have the "Finders Keepers Losers Weepers" mentality, because there's no name to the money (discounting the person on the note), and it's unlikely you'll ever find the owner of the money amongst a crowd.
Hence, it's likely that most of us would pick it up, shrug it off, and treat ourselves to something.
It's nothing dramatic like Charlie managing to get the final Golden Ticket to access the Willy Wonka's Chocolate Factory, but the treat definitely tastes sweeter when it's technically free.
Looking for the Owner of a Wad of Cash
Last Thursday (14 Apr), a Malaysian woman who goes by the name of Puteri Idayu on Facebook wrote in both English and Malay that she found a wad of RM50 notes, tied together by a rubber band, at a motorcycle parking lot of the Sultan Iskandar Building (CIQ) at the Singapore-Johor border.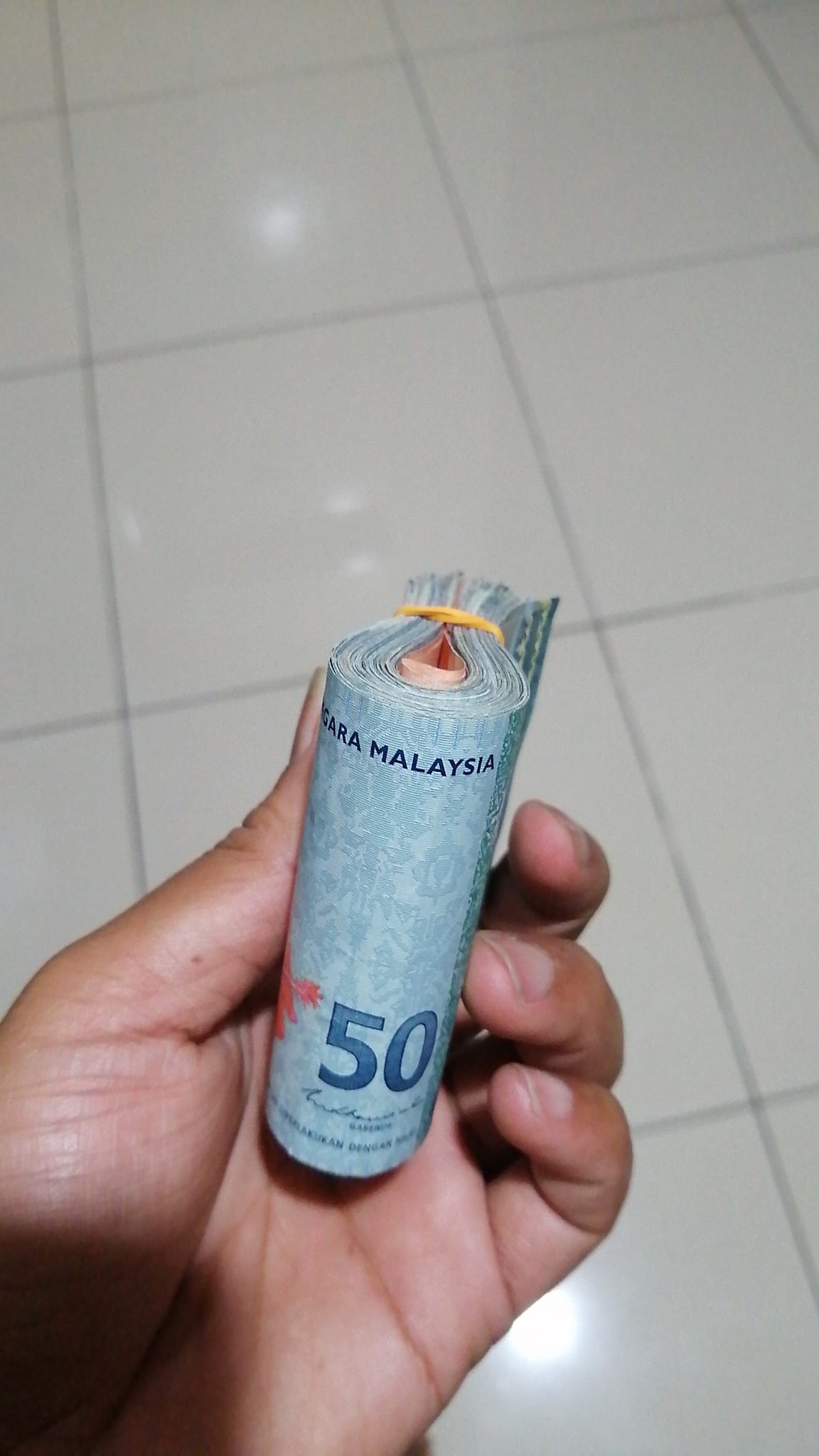 Instead of keeping the money for herself, she wrote that the original owner can message her directly to get the money back, since she suspects that they might have dropped the money after exchanging the currency.
The figurative million-dollar question to claim the money, however, is to tell her the exact amount of money in the stack.
Join our Telegram channel for more entertaining and informative articles at https://t.me/goodyfeedsg or download the Goody Feed app here: https://goodyfeed.com/app/
Fake Owners Coming Forward
Her honesty was heart-warming, but some others were decidedly not when they tried to lay claim on the money that didn't belong to them.
The post quickly went viral on Facebook, and it managed to garner over 2,400 shares in three days.
According to 8world News, Ms Idayu has yet to find the owner of the cash.
Her message inbox was unsurprisingly packed with private messages, each with their own guesses to claim the cash prize, but they've been off the mark thus far.
In response to their chicanery, Ms Idayu can only write back with an air of polite resignation, "Please remain honest, thank you."
Nonetheless, Ms Idayu hopes that the real owner can come forward soon, with the worry that they might need the money in an emergency situation.
Read Also:
Featured Images: Facebook (Puteri Idayu) & Shutterstock (drshahrinmdayob)

Fresh grads, you don't need any experience to earn up to $4,200 with this "secret":
Read Also: