---
Advertisements

---
Life's pretty dark at times: child abduction cases, your mum digging your ear with cotton buds and serial murder cases are just some of the most vile acts to have transpired on Planet Earth.
But unbeknownst to you and I, there's actually even worse stuff out there. Example?
Losing your EZ-Link card.
I, for one, had lost mine before, and after that I literally locked myself in my room and just cried for 3 days and 3 nights. I'm telling you; it was a nightmare. 
Which is also why I could totally relate when a fellow brother lost his Golden Ticket.
But guess what? Miracles do happen sometimes.
On 12 November 2017, Facebook User Dwayne Low had lost his EZ-Link card in the midst of a trip to the zoo. Alright, nothing special there, but this next part definitely is: Dwayne reached home to find out that someone had Instagram messaged him, saying that she had returned his EZ-Link card!
Image: Dwayne Low Facebook
So wait… she made her account public just to make sure that the dude could see her DMs?
---
Advertisements

---
That, my son, is A+ thoughtfulness and consideration right there.
Coincidentally, after some thorough stalking – I mean researching, it seems that she's gone back to being a private account.
Well, just gotta follow her then. 😉
Nevertheless…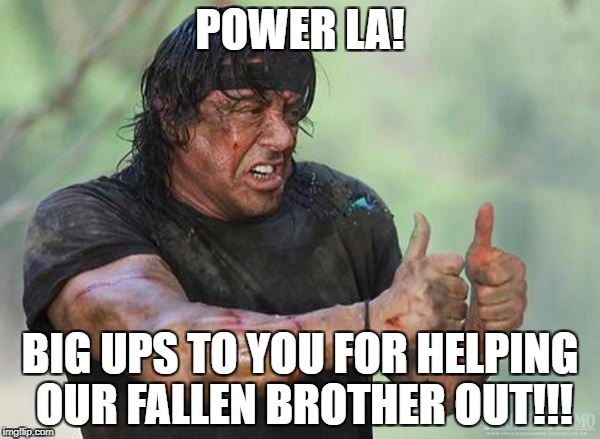 Life's all good
While it's true that Life's a whiny little bitch, there are undoubtedly times whereby it does the right things. Rare, but definitely there.
So the next time you curse and swear at Life, just remember the dude who lost his EZ-Link card and actually got it back.
If that can happen, anything can happen.
Since you're here, why not watch a video about an NTU student who went all out to impress his crush, only to end up in…tragedy? Here, watch it and do remember to share it (and also subscribe to Goody Feed YouTube channel)!
This article was first published on goodyfeed.com
Read Also
Do you love writing? Do you want a platform to showcase your works? Goody Feed is looking for part-time writers to join the team! Click here to find out more!
---
Advertisements

---
Featured image: Shutterstock / Rachata Teyparsit
Instagram

Worker's Party just agree with PAP on something, but there's another reason why they did that. Watch this to the end and you'll understand:
Read Also: